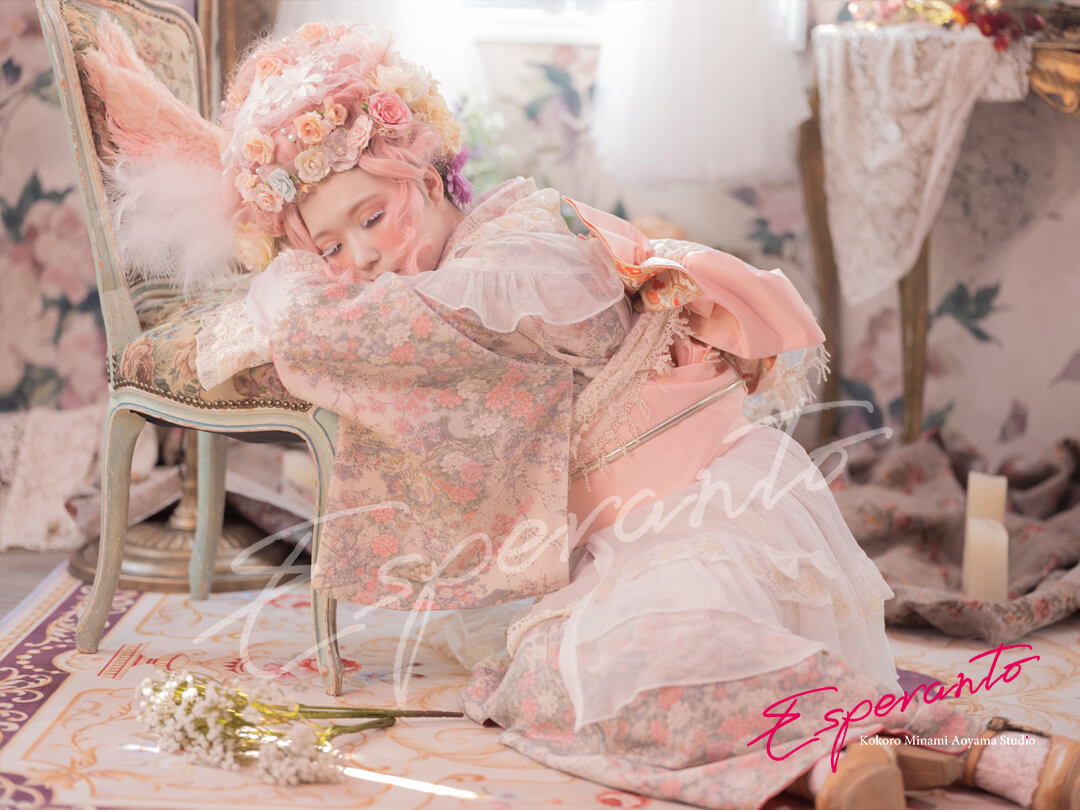 Elegant tea time
Yamashita of makeup staff Hello!
Cherry blossoms are beautiful! ! ! ?It's spring ~ ♪
By the way, it is introduction of wonderful customer who experienced Marianto sum net during campaign today (* '꒳` *) ੭⁾⁾
At first please see photograph (• ̀ ᄇ • ́) ́
Very cute! !
Where is the princess? ?
After taking the photo and looking at the photos, there was already a very elegant tea party ♡
The color contact that I got is also exquisite pinkish cute color, ♡
He already said that Yamashita was much more cute.
This time, I also did art makeup ♪
A white rose shines on the pink cheek ~ (・ ∀ ・) Good !!
The white eyelashes you bring in also match the soft image
」
Pink, white, rose and cute 3 combo! ! ! I like it! ! !
It was very nice ♡ Thank you for your cooperation with the blog ♪ (⁰̷̴͈ ꇴ ⁰̷̴͈)
Lace, pearl, flower
Marianto sum net full of such girls' skiing ,,,,,
What ,,,,
The period extension has been decided. *: .。..。.: * ゜ ヽ ゜ ヽ (´ 人) 人 (´∀ `) ノ ・ ゜ ・ *: .。..。.: *
I'm happy! ! !
You can enjoy this plan until the end of March until 5/10 (Sun)!
If you think you can still see your elegant Queen,
Marianto sum net is a normal Coco Hime plan, so you can also choose from makeover photos B and C course ♪
Also, the decoration will be a little less, but it is a plan that can be experienced by two people, so why not take a good friend photograph by all means? (灬 ºωº 灬)
In addition, it is news ฅ (º ロ º ฅ)
Many customers have been unable to come due to the effects of the coronavirus.
So,
The $ 50,000 (excl. Tax) campaign price for the Transformation Photo C Course, which was until the end of March, has also been extended to 5/10 (Sun)! ! ! !
You can still experience it cheaper than normal price!
In addition, the opening commemorative $ 3,000 discount coupon, which was also until the end of March, has been extended until the end of May! (* ,, oωo ,, *)
This opening commemorative coupon can be used in the makeover A course or makeover B course of the regular plan.
I hope that the day you can go out with peace of mind as soon as possible will come soon ('• ̥̥̥ω • ̥̥̥`)
Corona is not yet settled down, but please take care of your health.
*Notice*
In order to prevent the spread of the new coronavirus infection, business hours will be from 10:00 to 17:00 (last reception) until April 30, 2020.
For customers who have already made a reservation, we will respond at the time as originally reserved.
We apologize for any inconvenience, but we appreciate your understanding.