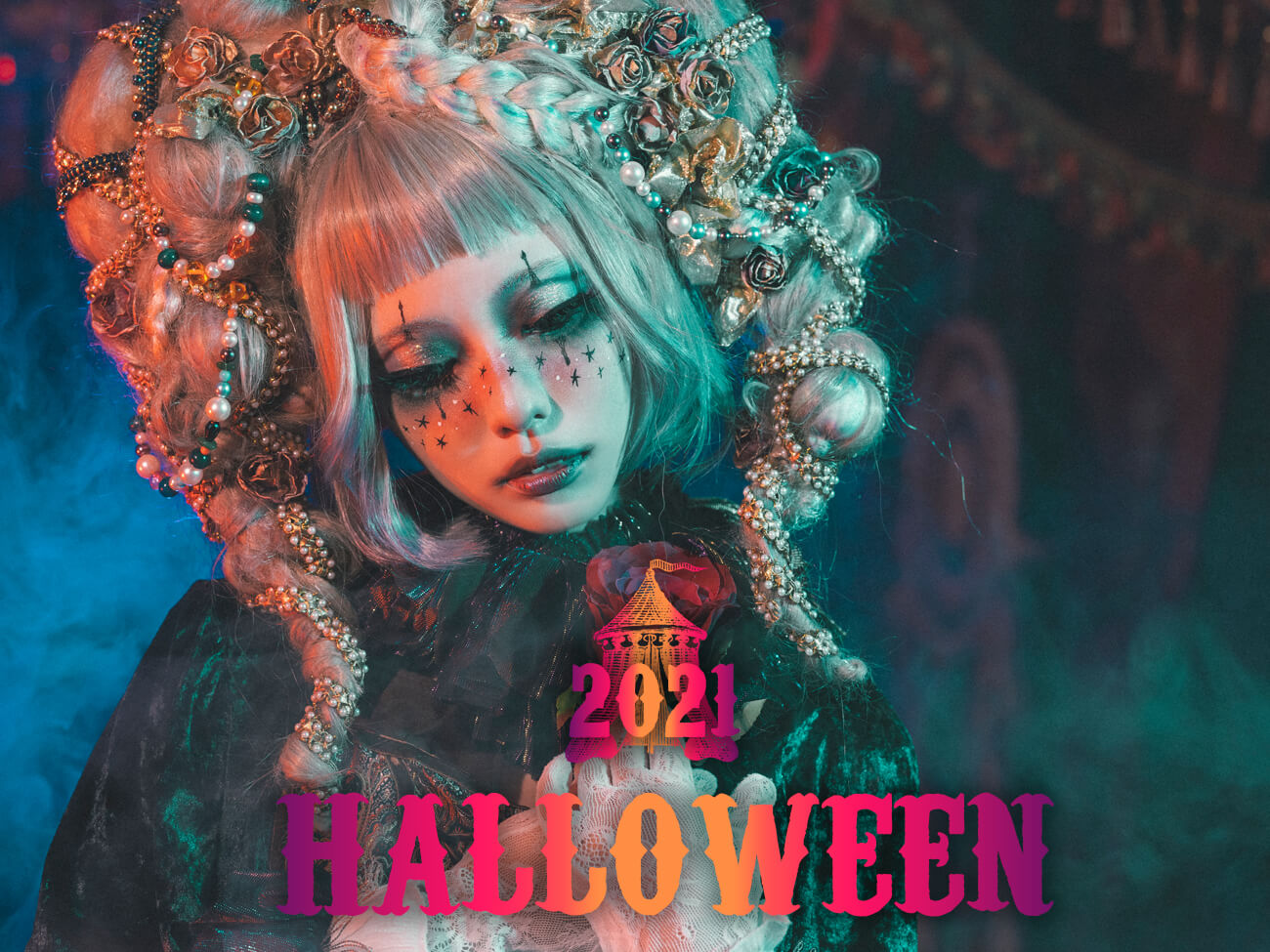 ESPERANTO HALLOWEEN PARTY 2021
Hello everyone
Makeup staff Hanashiro
The other day, I finished my one-year business trip to Tokyo
I'm back in Kyoto
I spent as long as 1years at the but it felt so fast
Thank you to all who have been involved.
I don't go to work at the Minami Aoyama store anymore, but I have some works, so
I would like to introduce them one by one.
Then I will introduce from the plan that everyone has been waiting for.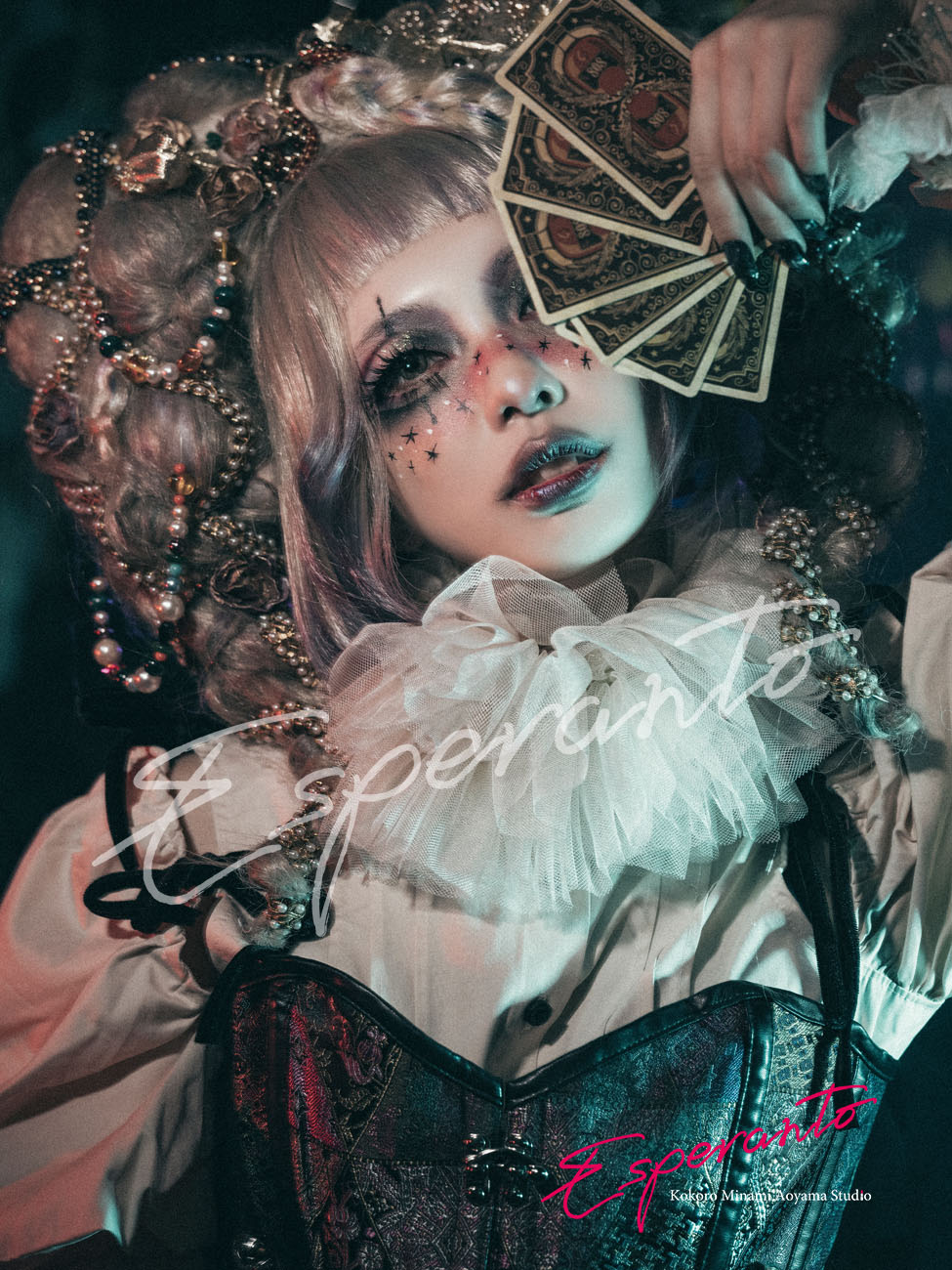 I am the clown with the tear-away face
Here in a flash and gone without a trace
It's the season of HALLOWEEN that everyone loves.
Esperant Minami Aoyama store
The theme of HALLOWEEN in the second year is…
–Pierrot-
It 's creepy, it 's cute,
Can only be expressed in Esperant Minami Aoyama
I hope you enjoy the world view of clowns.
Continuing from last year, I will make various costumes and accessories this time as well.
I am very satisfied with the finished product, which is full of originality.
First of all, costumes!
With the clown ver, you can choose from two types of costumes!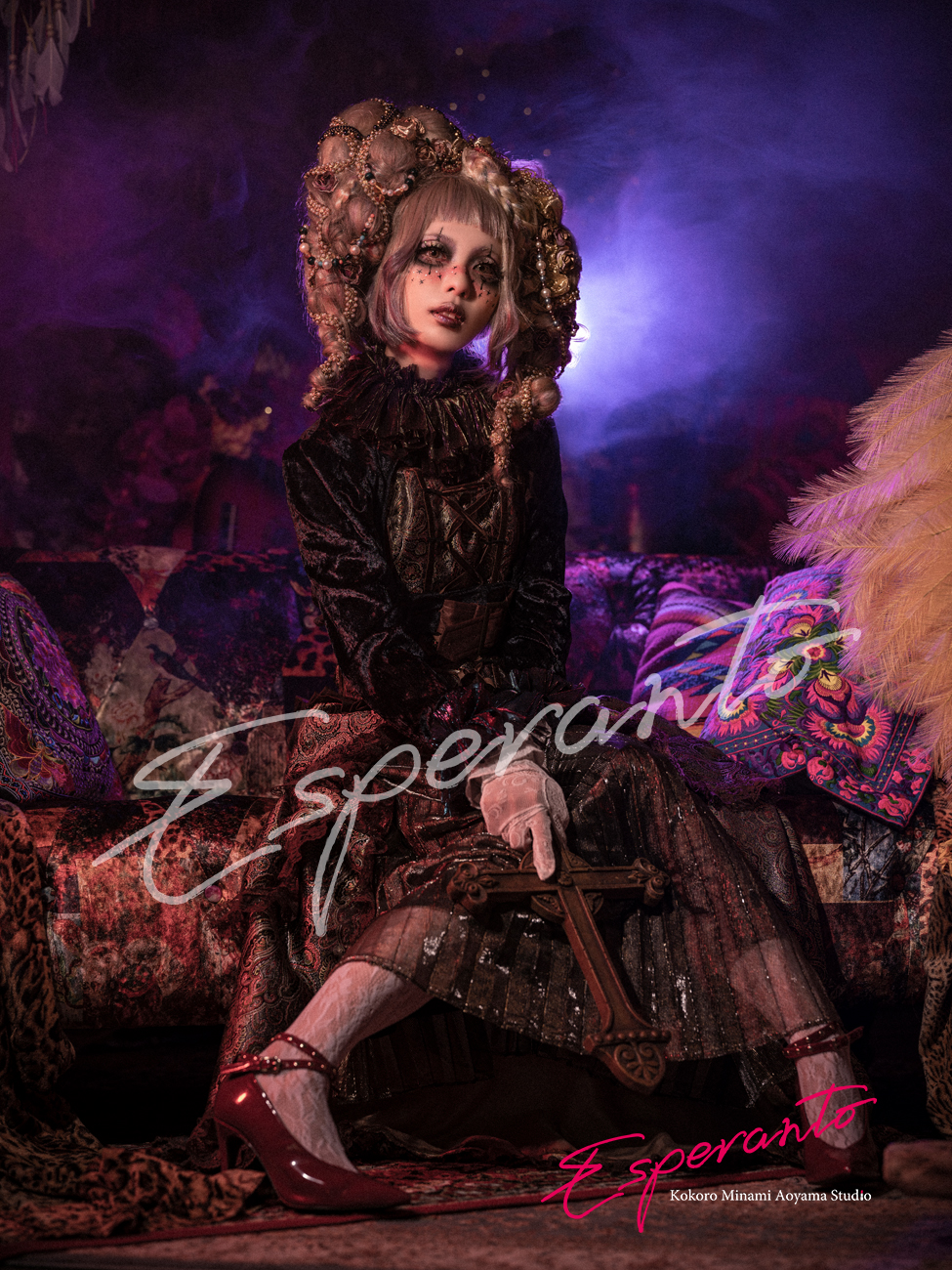 1.Paisley dress
This is the costume I used in last year's "Skull Makeup"
As an update for 2021
I will put on a "clown collar" and "clown sleeves"
You can get closer to the clown atmosphere just by adding these two items.
The fabric is also a little special, and the color changes depending on how the light hits it!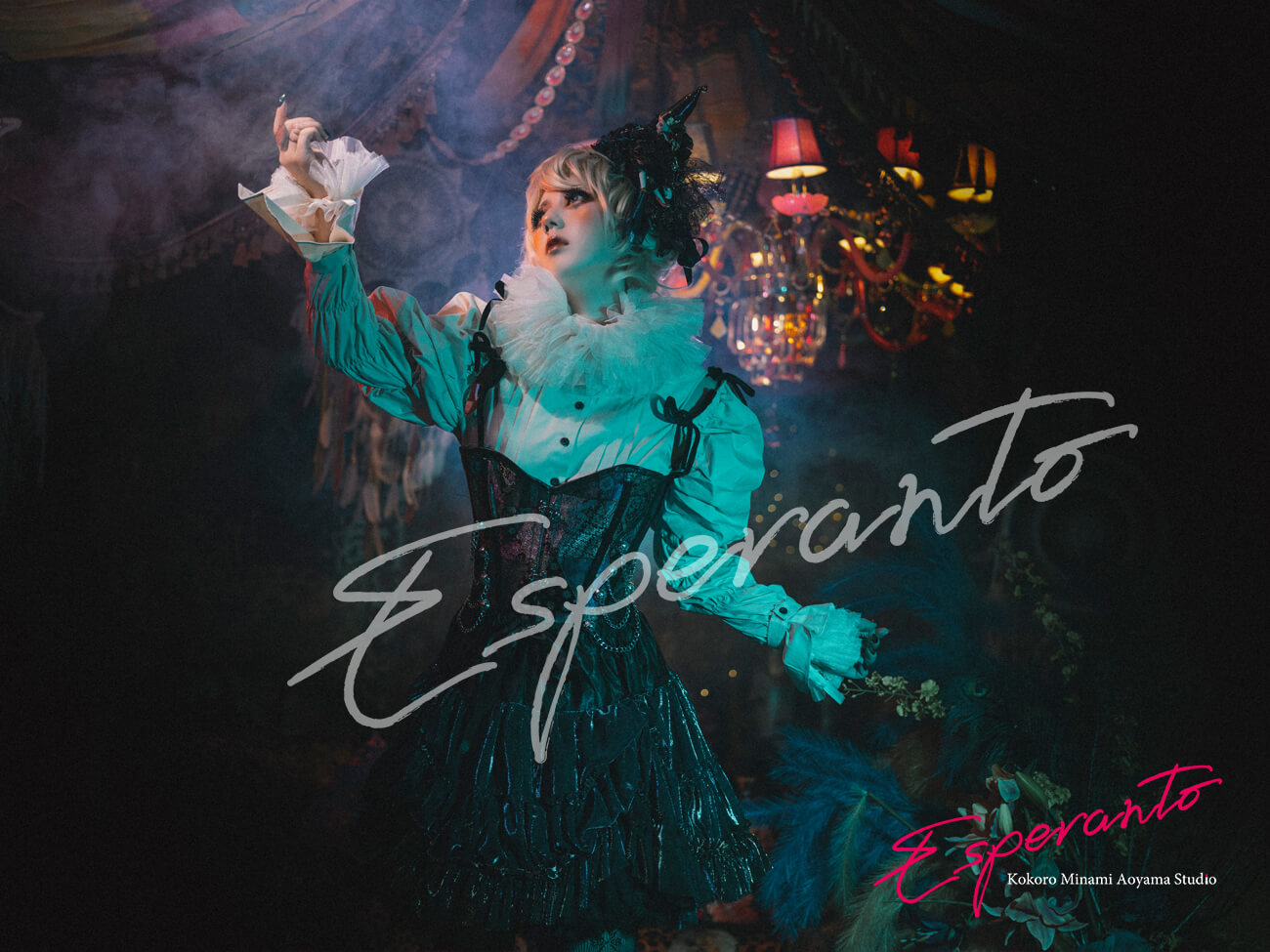 2.Corset vest
This is the new costume for 2021.
I like shirts with long puff sleeves that are very fashionable.
Actually, there is a switch on the shoulder part, and it is designed so that the skin can be seen a little.
And this is also a paisley corset.
I wear a panier underneath, but I added more volume with the cloth of the mysterious color I mentioned earlier.
This also has the nice effect of inevitably making the waist appear slimmer, since the Pierrot collar on the upper body and the panier on the lower body create weight.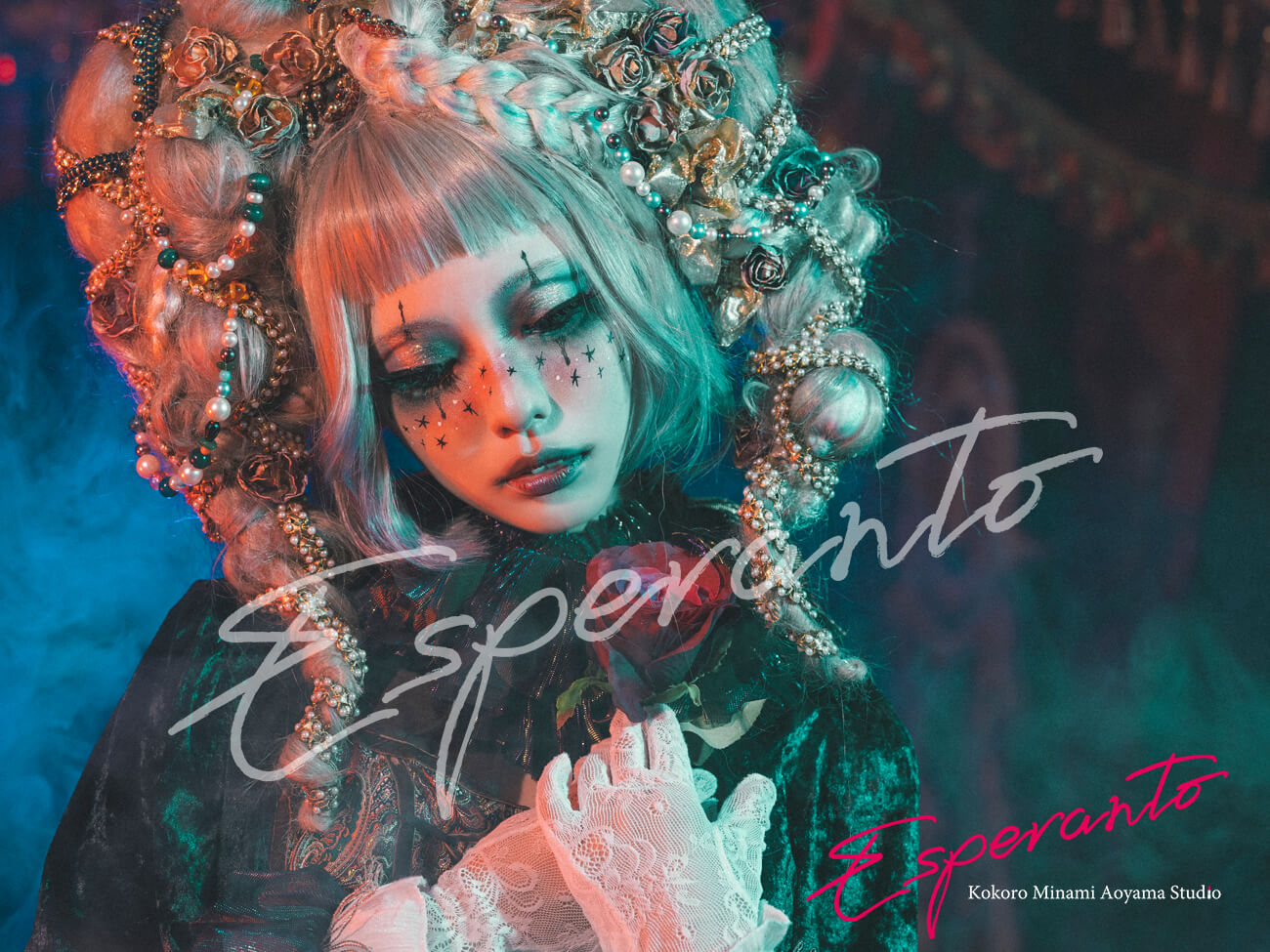 And the highlight of this time is "Clown Wig"
We have prepared a special over-decorated wig for this plan.
The headdress and wig are integrated, so it may be a little heavy.
For details,
Let's express it as a huge twin tail
We make braids and onion-shaped hair on the voluminous twin tails and combine them.
Little intricately intertwined.
I wrapped beads and bijou ribbons around that base, and colored small rose flowers with gold spray to decorate them.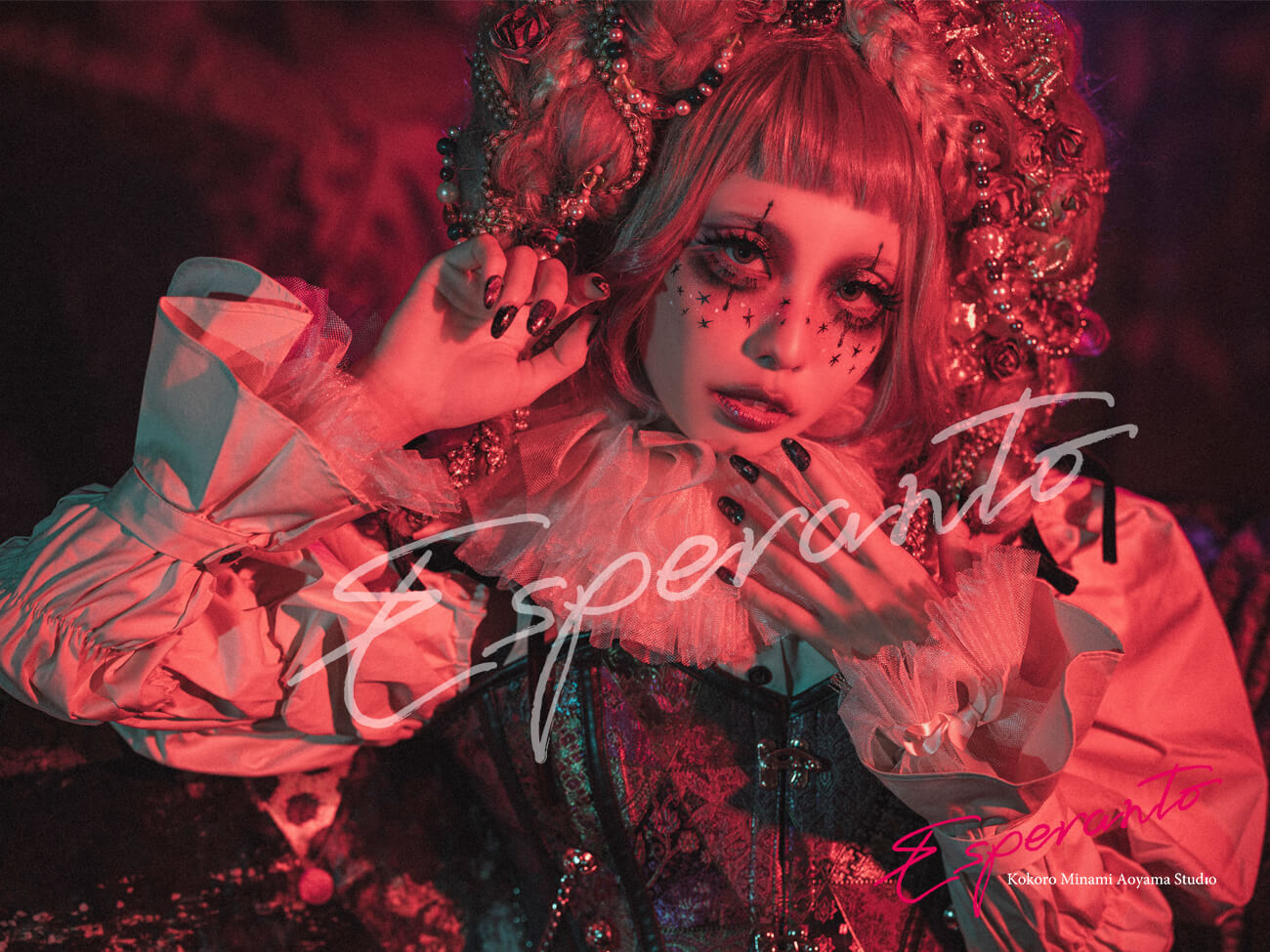 The foundation was made by a former hairdresser Pomu-chan (Miss. Ishii),
but Pomu-chan, who has dexterous hands, made a very nice wig as I imagined.
The photo above is red lighting, so you can't see it at all, but the bangs and side hair are also dyed colorful.
It's cute, so check it out.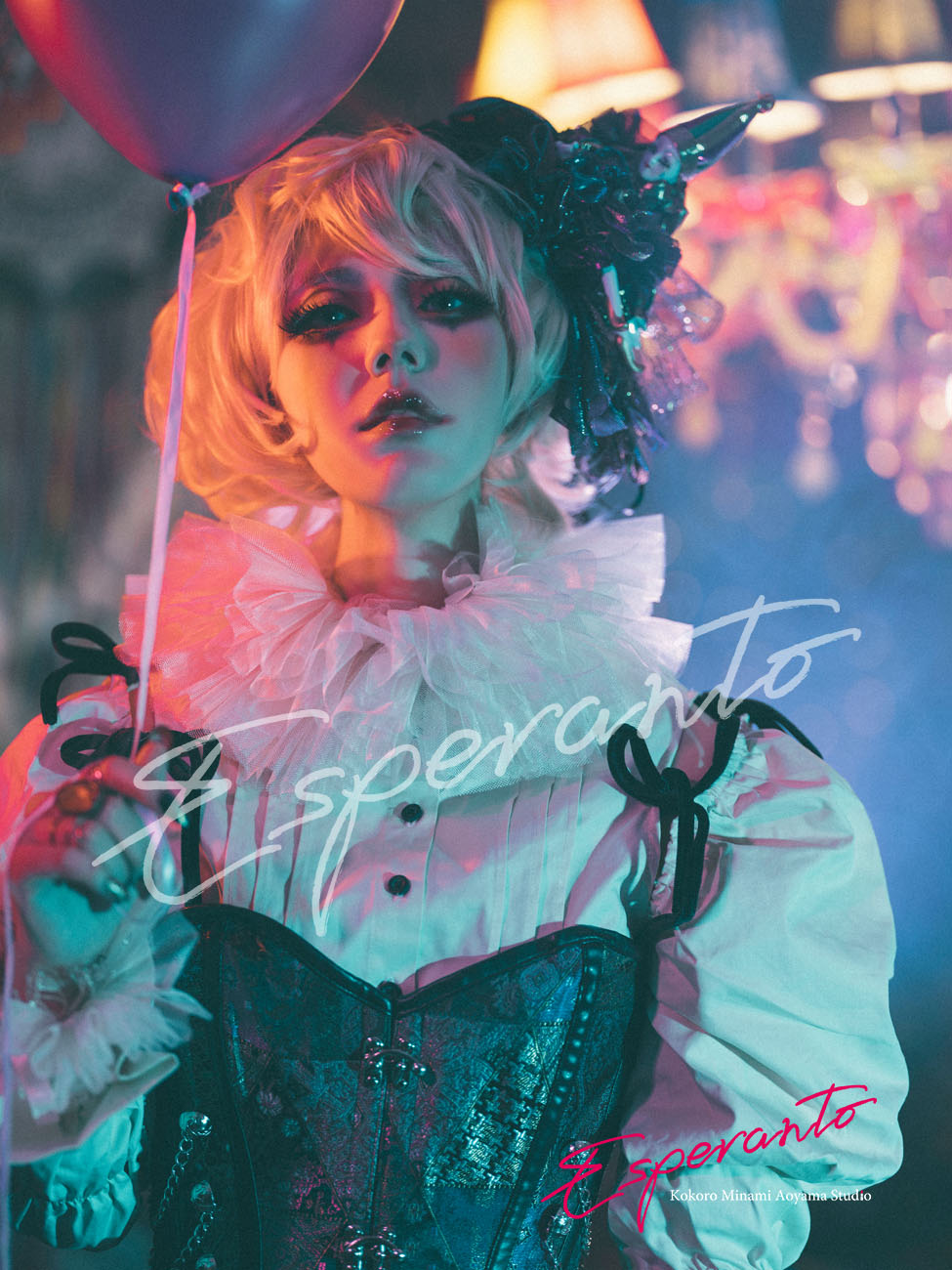 Another style is short bob! It is a fashionable hairstyle!
Blonde short that everyone longs for…
Perfect style that combines cuteness like a girl and innocence like a boy!
A special hat is recommended for this style.
If you look closely, you will find a strange doll sitting on your head.
This doll wearing a clown-like costume is sitting with her limbs twisted in a direction like a mollusk.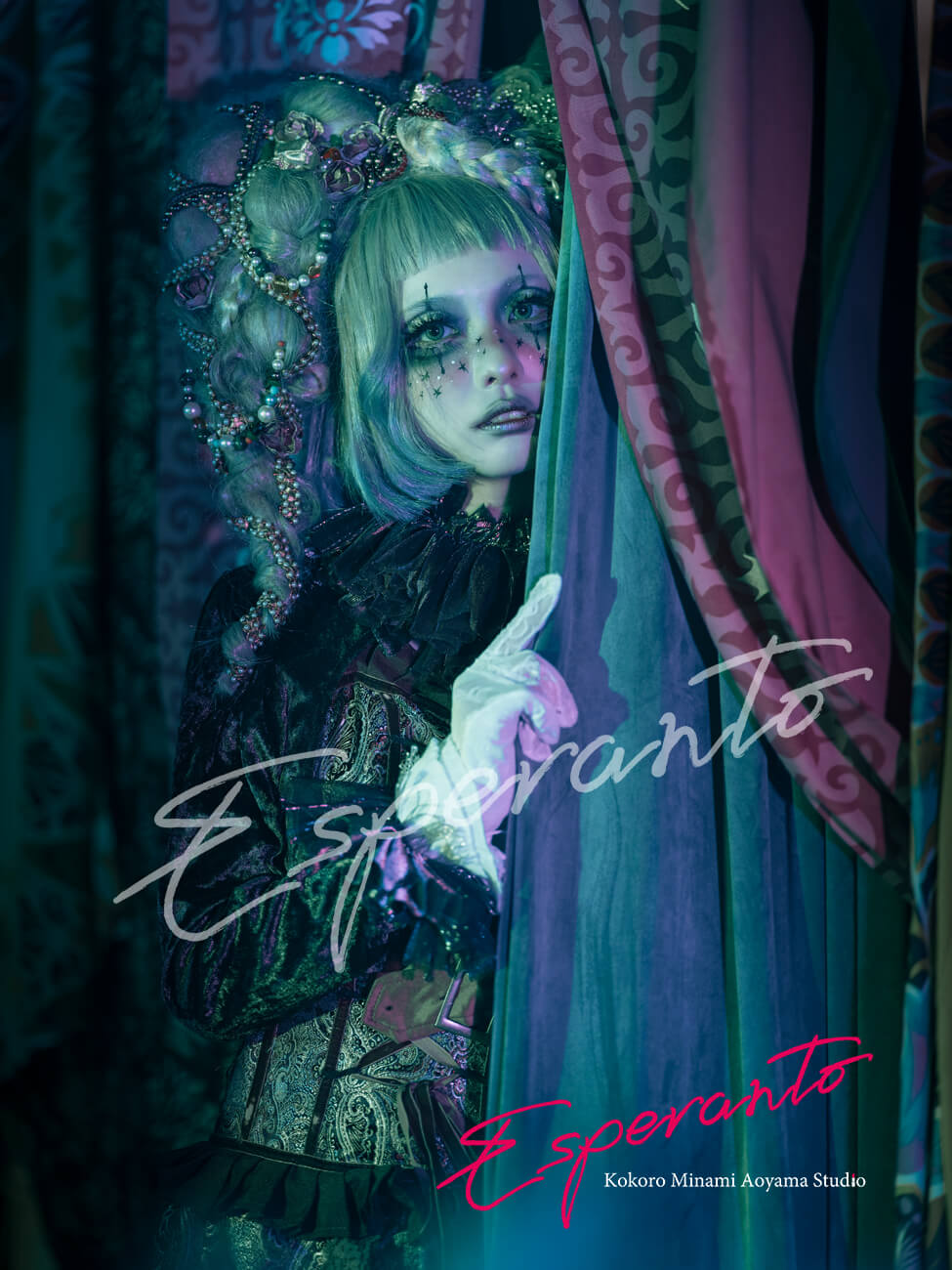 From the curtain.
Somehow I like this shot because it's cute.
Since the theme of this time is Pierrot-a clown-, the line drawn in the center of the eyes is one of the points that gives a clown feeling with the image of a clown in the makeup.
If you want to bring out the cuteness, put it sparingly and darken the cheek color.
If you want to enjoy the feeling of Halloween, put it in solidly and put in art.
In 2021 ESPERANTO HALLOWEEN PARTY
You can choose from all 3 types of makeup
!We will decide the type of makeup at the time of booking!
Clown makeup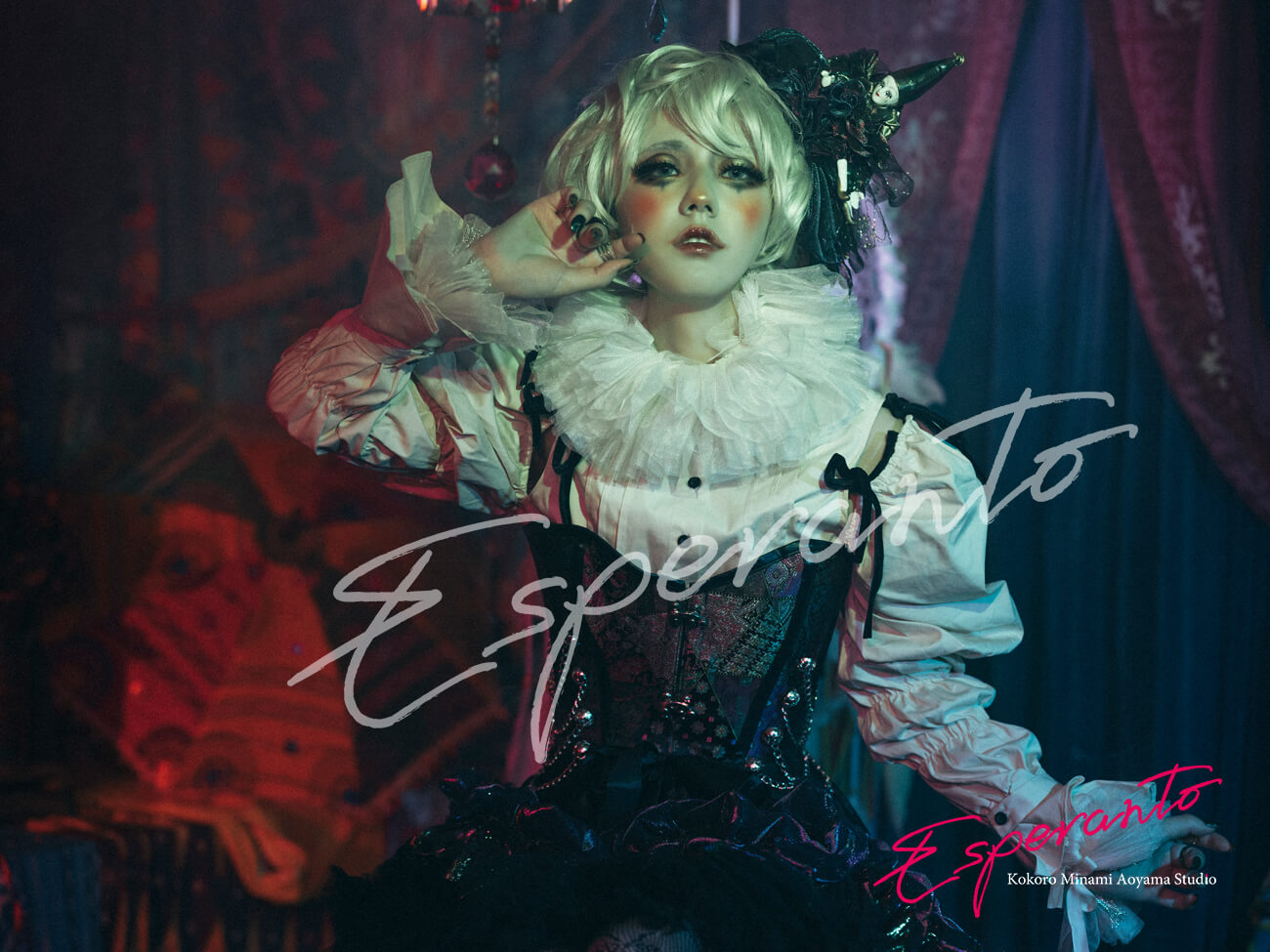 Mexican skull make-up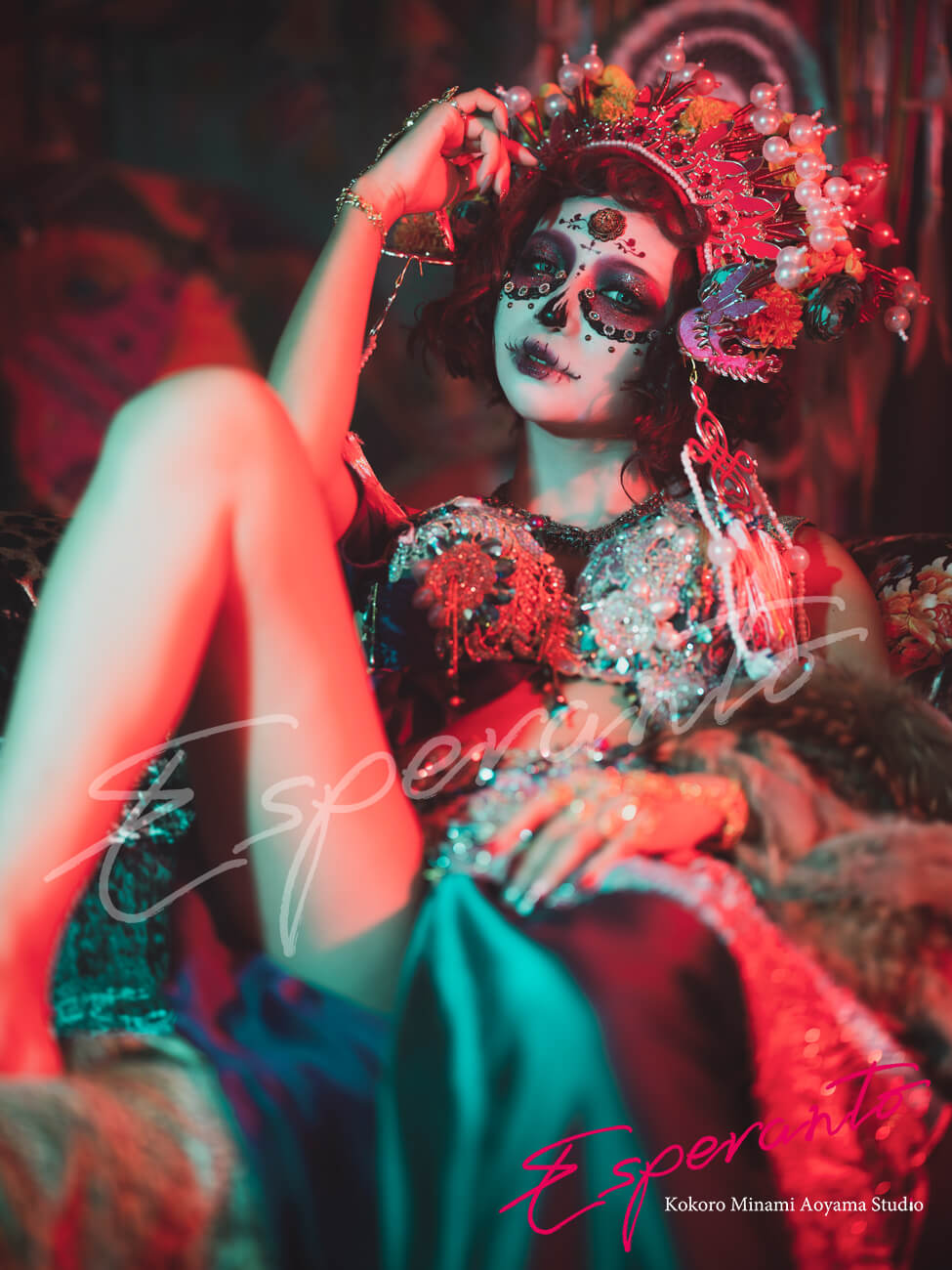 You can enjoy the bohemian style HALLOWEEN version only during the HALLOWEEN season.
Dark make-up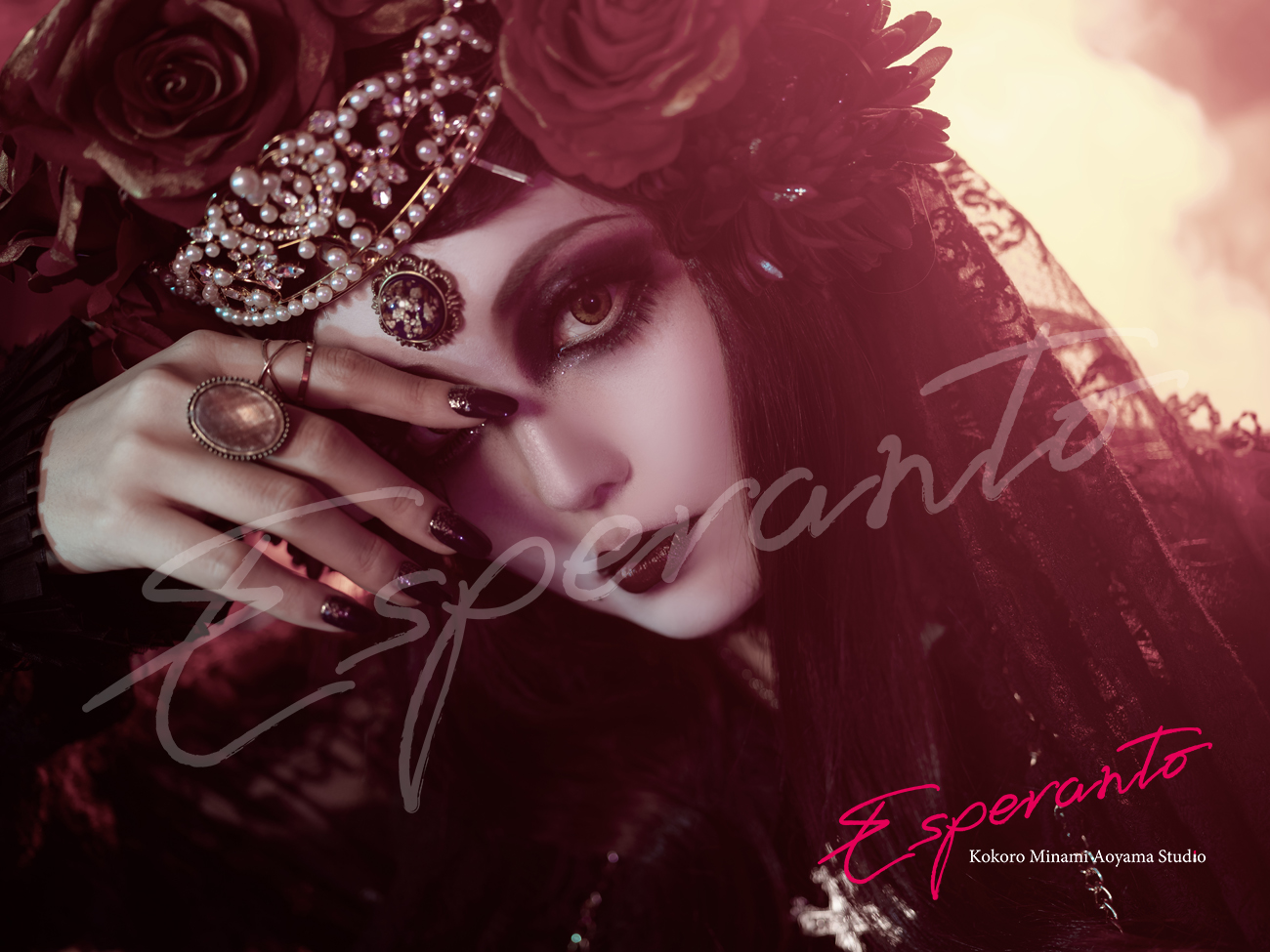 Please refer to the 2020 HALLOWEEN blog if you like.
For black dresses and paisley pattern dresses, you can also use last year's Halloween accessory "Abara decoration".
2020Blog 1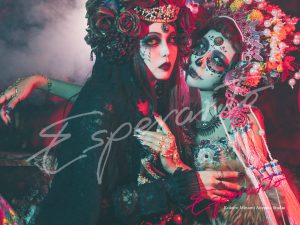 2020Blog 2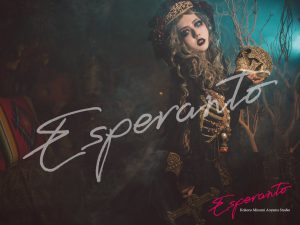 In addition to the clown line, in the Halloween plan
It is possible to apply "permanent makeup" without an optional fee.
8 types of permanent makeup for Halloween plan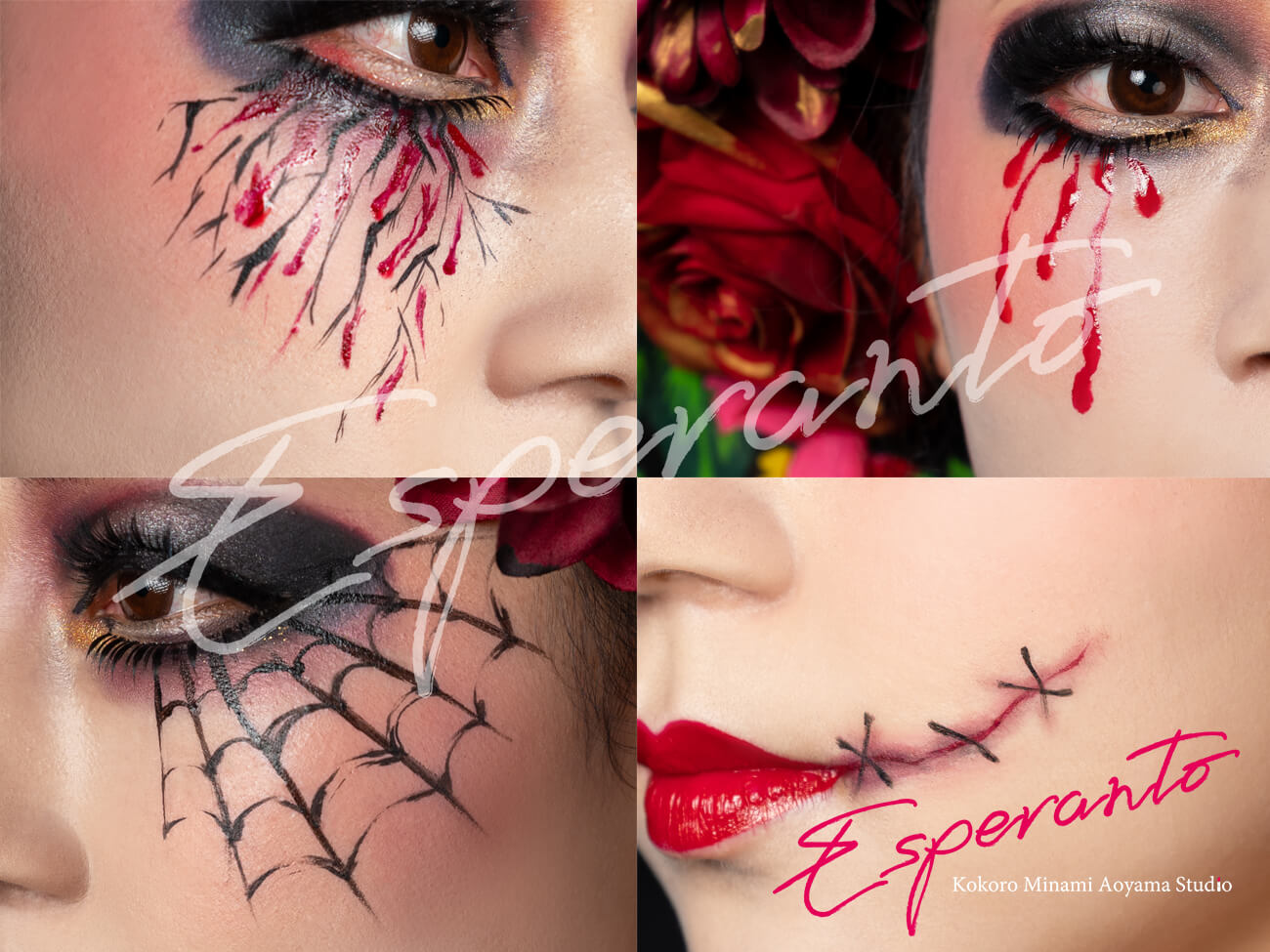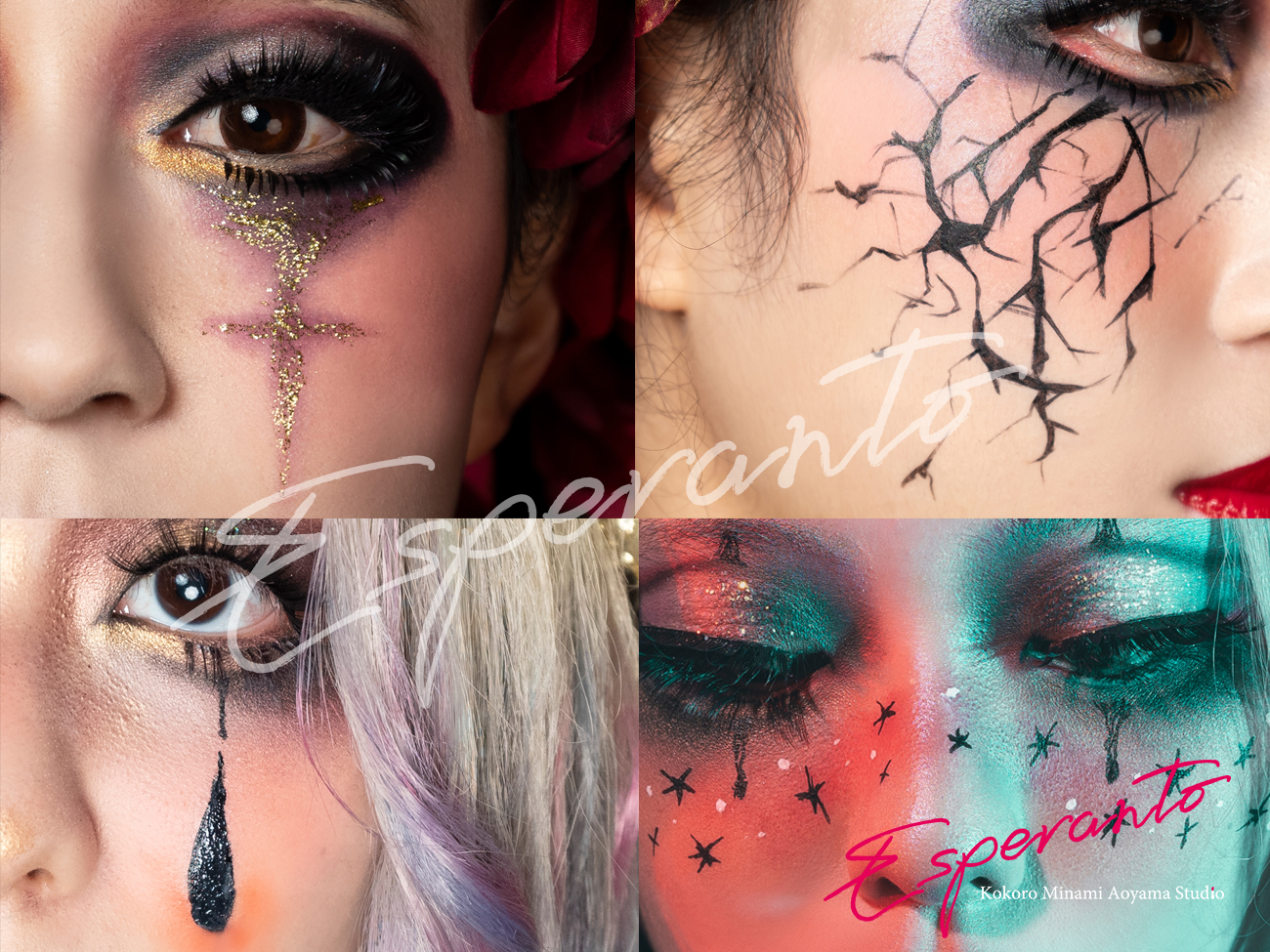 This permanent makeup is for clown makeup and dark makeup
I will add it and draw it!
Please note that it cannot be drawn on Mexican skull makeup.
HALLOWEEN PLAN
Pierrot-clown-
¥ 26,500
(29,150 yen tax including)
September 13th, 2021 ~ November 21st
Halloween Makeup (You can choose from 3 patterns: Clown, Mexican Skull, and Dark Makeup.)
* Halloween art make-up (8 types in total) can be attached to dark make-up. (free)
Shooting booth: Gypsy caravan
Shooting: Approximately 30 cuts
Handing over: 3 correction data
Shooting with a smoke machine
Cannot be combined with other campaigns or coupons
* If you are going to experience it with multiple people, please choose different costumes.
* Up to 3 items can be brought in, including small items and props.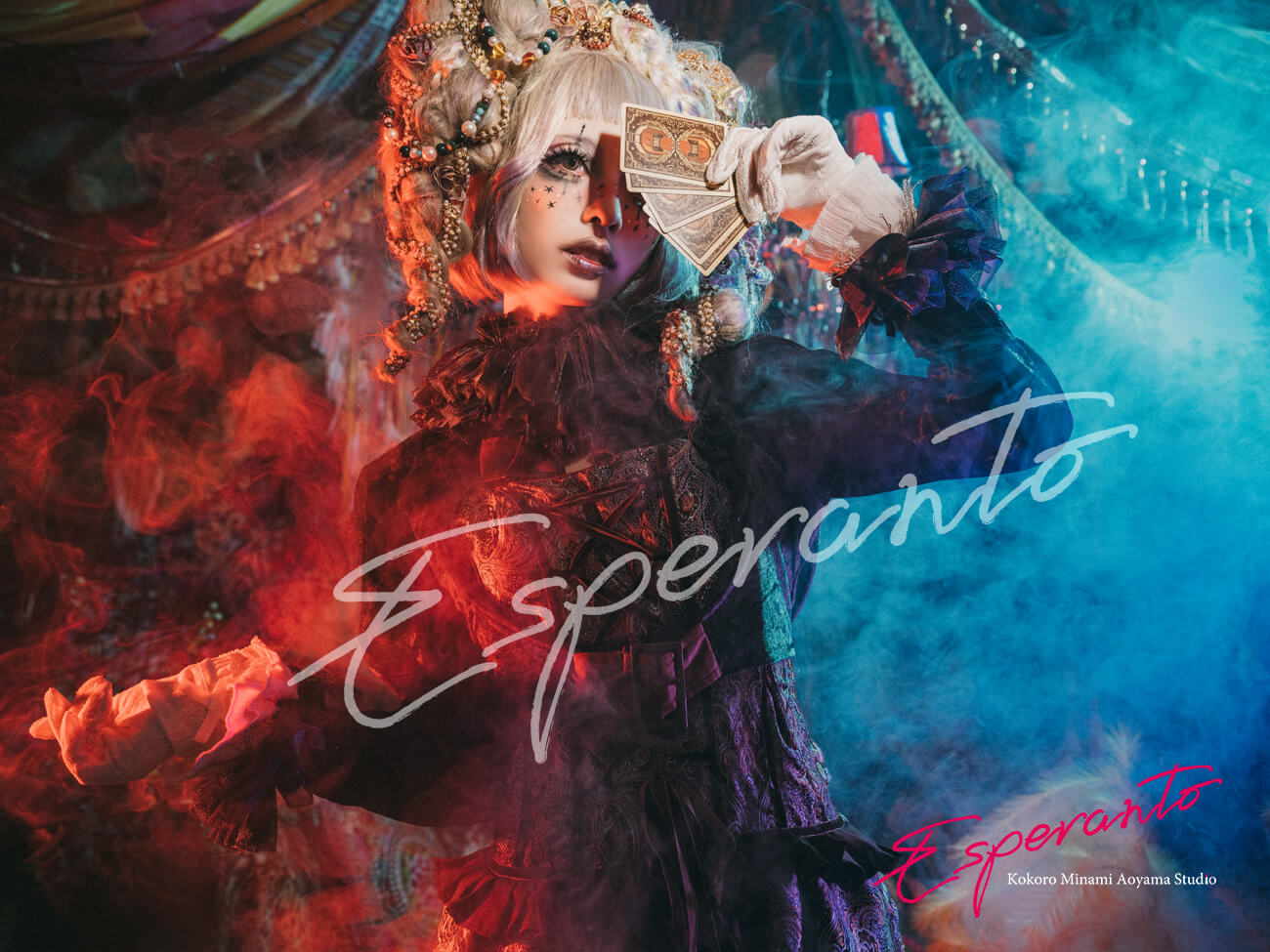 I'm excited that the 2021 HALLOWEEN PLAN will surely be loved by many people.
During makeup, in my head
I was thinking of a famous director Tim Burton's paintings and videos.
I like that view of the world
I'm darkening under my eyes to get closer to that fantasy make-up
Please tell us your imagination of the world.
You need a story to enjoy Halloween
And such a wonderful PV was completed
Created by ESPERANTO Minami Aoyama
The world of HALLOWEEN.
You should receive an invitation tonight.