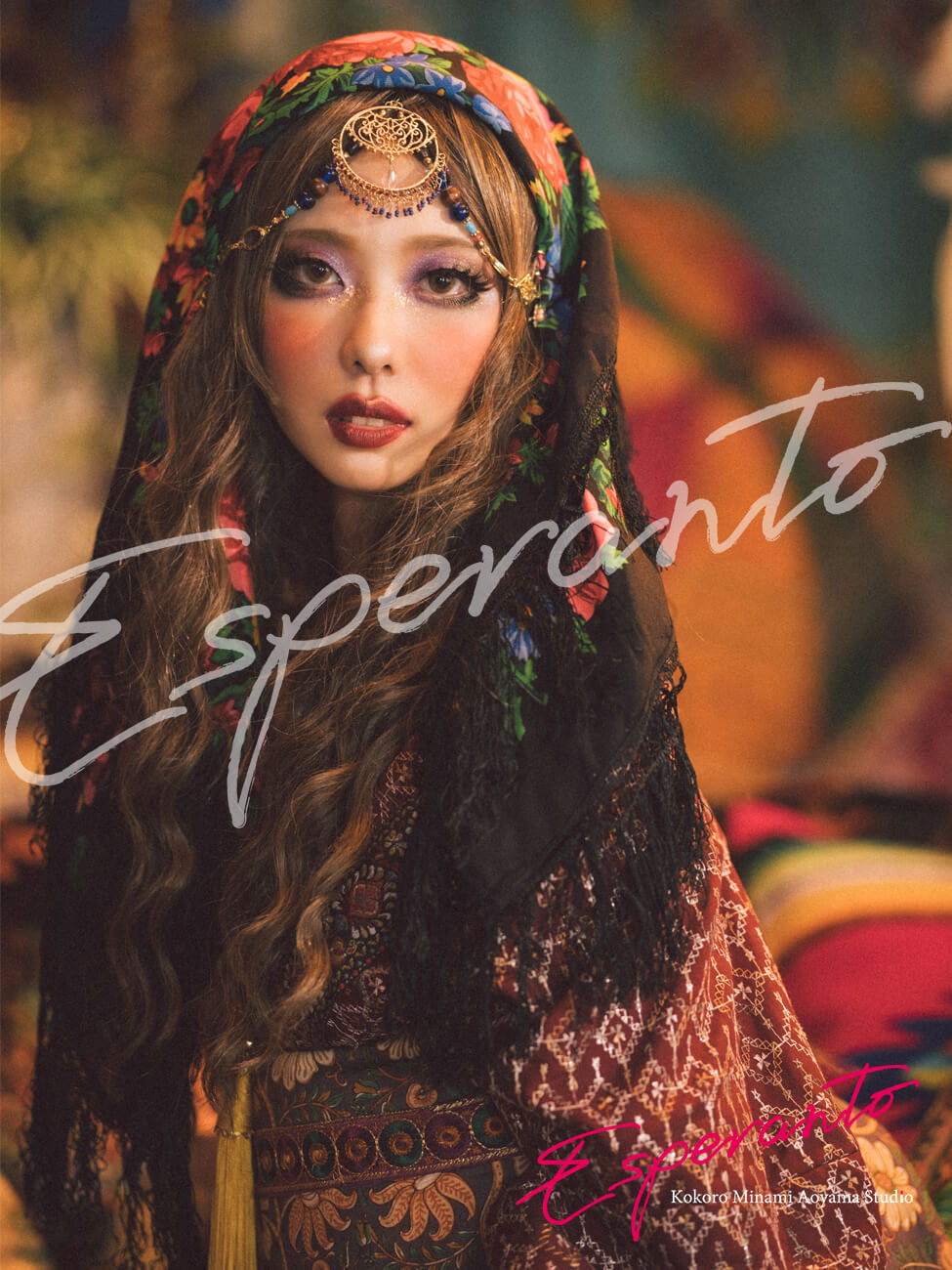 Exoticism〜Kokohime〜
Fashionable …!
Look at the pictures, cute! I don't know how many times, no, hundreds of times
I was very excited.
Rather, I was excited during the preparation.
The "Gypsy Caravan" booth completed in late March.
There is a blog full of love for booth production, so if you haven't seen it yet, please do not miss it.
If I have a chance, I would like to introduce it to everyone in various styles.
Please look forward to the future Esperant KOKORO Minami Aoyama Studio ♡
The dynamic feeling of the skirt ∑ (゚ Д ゚) ✨
The good thing about kokohime is that you can play freely without being bound by conventions!
This time, I wore an ethnic long skirt from under the kimono
The styling is not clear at first glance whether it is kimono or clothes (ง ˙˘˙) ว
Since the hem of the kimono is fixed so that it spreads neatly,
The silhouette when sitting on the sofa is very cute ♡
It's nice to be able to enjoy kimono with the ease of a gown …
I think it's difficult to do bold styling in the city
With Esperanto, you can feel the kimono closer and express it as you like ♡
The point of makeup is the gold leaf inside the eyes! !! !!
I love glitter, so I use glitter every time …
I found a lot of gold leaf, so I tried using it.
This luster is an accent
Don't you think it's more fashionable? (´ ꒳ `) (´ ꒳`)
I added a little gold to my lips
The sense of unity has also improved ♡
And this kimono.
It's an original kimono that I made when I was attending a kimono vocational school (꒪ȏ꒪)!
I didn't think the kimono 10 years ago would be useful here (꒪ȏ꒪) (꒪ȏ꒪)
So, only one kimono in the world ♡
It's amazing that you always have the style that suits you, without the kimono being trendy.
You can wear it even after 10 years
If it is an early kimono, you can enjoy it as an "antique kimono" that is irresistible for kimono lovers.
Depending on the times, there are fashionable patterns, but you can enjoy them even when the next fashion comes after that.
That is the good point of kimono. (◠‿◠) (◠‿◠)
Tyrolean tape is attached to the neck ☆
You can remove it freely!
The cute decoration on the forehead is originally a necklace!
A large scarf is wrapped around it and fixed with a gold pin ♪
I hope you enjoy shooting!