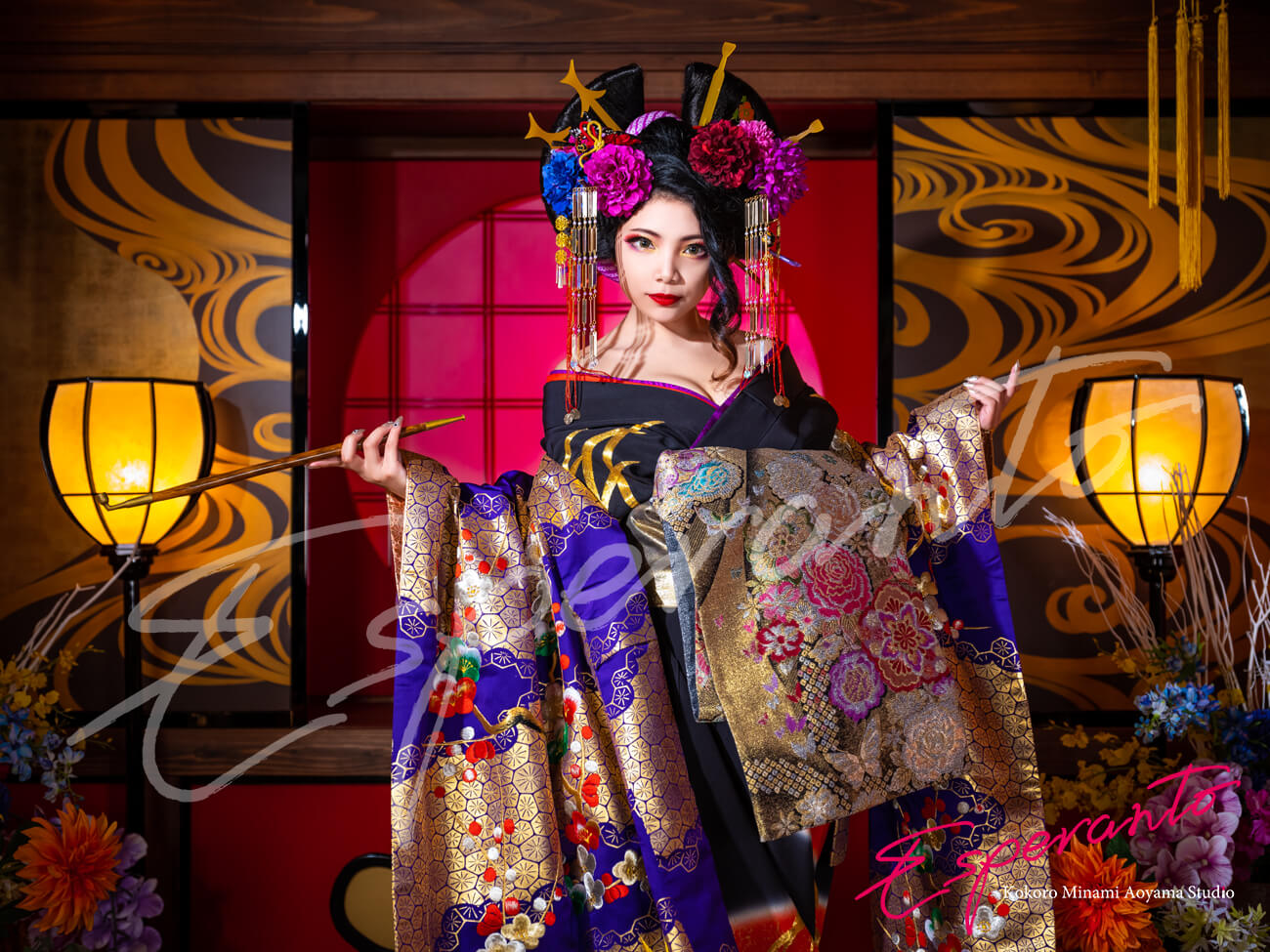 feel special ~Oiran~
It's been a long time, everyone ╰(*´︶`*)╯♡
I'm Moriyama, the makeup staff (*´︶`*)
This time, we would like to introduce the wonderful customers who had the first experience after resuming business! !! !!
I want to go first when the store reopens! He was looking forward to restarting! !! !!
This customer's experience this time was "Oiran" (⁎˃ᴗ˂⁎)
It seems that it was the first time to shoot like a transformation photo…
Please take a look at this picture! !! !! !!
It's really cool, isn't it? !!
I wanted you to feel sexy, and this time I tried to make the bewitchingness in purple and red according to the makeup.
My face was a refreshingly small face, so I made it my bangs by lifting it up and the atmosphere was even better and it was wonderful ♡
I also wanted sex appeal like this
I also carefully selected the photos, and I was happy if I was looking at the photos very much (/ω\)
Thank you for your experience!
Now, in Esperanto Minami-Aoyama, coupons are being issued that will save you 3000 yen when you become a friend of LINE. ٩(ˊᗜˋ*)و
Please register and experience for yourself♪ The coupon is valid until July 31, 2020
And while the affordable transformation photo c course that you can experience 3 plans a day is usually 62,500 yen (tax excluded), you can enjoy it for 50,000 yen (tax excluded) for a limited time ♪
This campaign will be until 31st July 2020, so I hope you will take this opportunity to have an experience that you can enjoy extraordinary ♡
The campaign for April, Tohoku Sakurahime and Tokyo Sakura Doll, were also extended until July 31, 2020.
If you missed the cherry blossoms this year, or want to feel the cherry blossoms again, let's enjoy it in Esperanto Minamiaoyama (✿◠‿◠)
We look forward to your visit ٩(ˊᗜˋ*)و