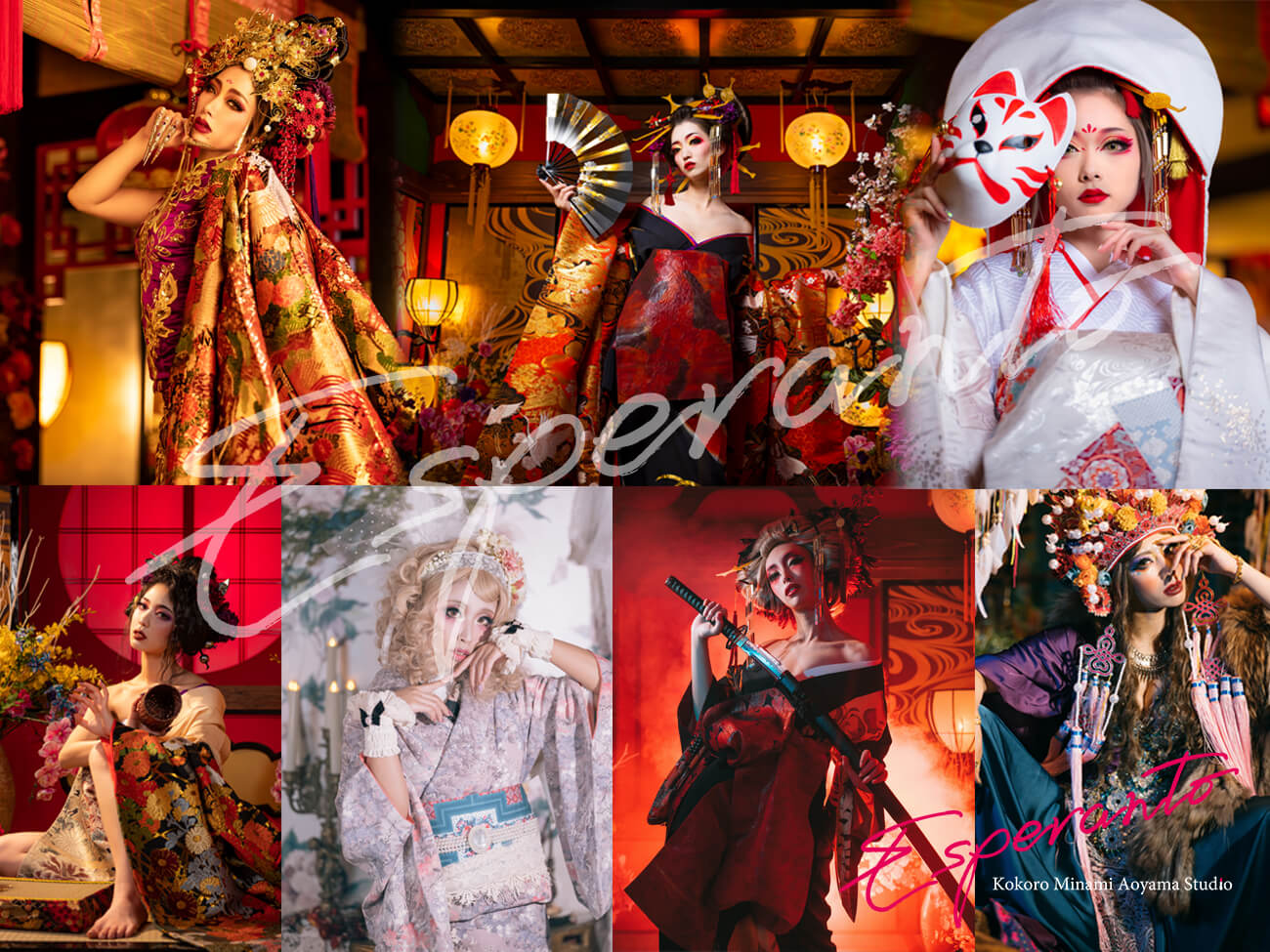 Introducing our regular Makeover plans
Hi everyone 🙂
My name is Nakano. I'm a photographer at the Minami-Aoyama studio.
Here, I will introduce our "Regular" plans which you can enjoy anytime.
My English is not perfect, but I hope this blog works for you all!
•*¨*•.¸¸☆*・゚
You can choose from 3 different courses in the Makeover plan; A Course (one style), B Course (two styles) and C Course (three styles).
If you wish to come with a partner, we offer a Couples plan; A Course (one style) and B Course (two styles). It includes men's kimono as well.
We also offer a Student plan. Please show us your student ID when you visit us. If you do not have one, you cannot apply for this discount.
All our plans include; hair, makeup, accessories, eyelashes, wigs, and nails 🙂 You don't need to prepare anything for the photoshoot!
Please see below for more details regarding our plans.
Makeover A Course
¥ 23,500 / ¥25,850 TAX Inc
┈┈┈┈┈┈┈┈┈┈
Style: 1 style
Booth: 1 booth
Photoshoot: 30 shots taken
Goods Received: 3 retouched data
Makeover B Course
¥ 43,500 / ¥47,850 TAX Inc
┈┈┈┈┈┈┈┈┈┈
Style: 2 styles
Booth: 2 booths
Photoshoot: 60 shots taken
Goods Received: 6 retouched data
Makeover C Course
¥ 59,500 / ¥65,450 TAX Inc
┈┈┈┈┈┈┈┈┈┈
Style: 3 styles
Booth: 3 booths
Photoshoot: 90 shots.
Goods Received: 9 retouched data
Couple A Course
¥ 36,500 / ¥40,150 TAX Inc
┈┈┈┈┈┈┈┈┈┈
Style: 1 style
Kimono (male): 1
Booth: 1 booth
Photoshoot: 50 shots taken
Goods Received: 5 retouched data
Couple B Course
¥ 68,500 / ¥75,350 TAX Inc
┈┈┈┈┈┈┈┈┈┈
Style: 2 styles
Kimono (male): 2
Booth: 2 booths
Photoshoot: 100 shots
Goods Received: 10 retouched data
Student course
¥ 18,500 / ¥20,350 TAX Inc
┈┈┈┈┈┈┈┈┈┈
Styles: 1 Style
Booth: 1 booth
Photo shooting: 20 shots
Goods Received: 2 retouched data
•*¨*•.¸¸☆*・
Next I'll introduce the seven styles that we offer for our Makeover course and Student plan.
①Oiran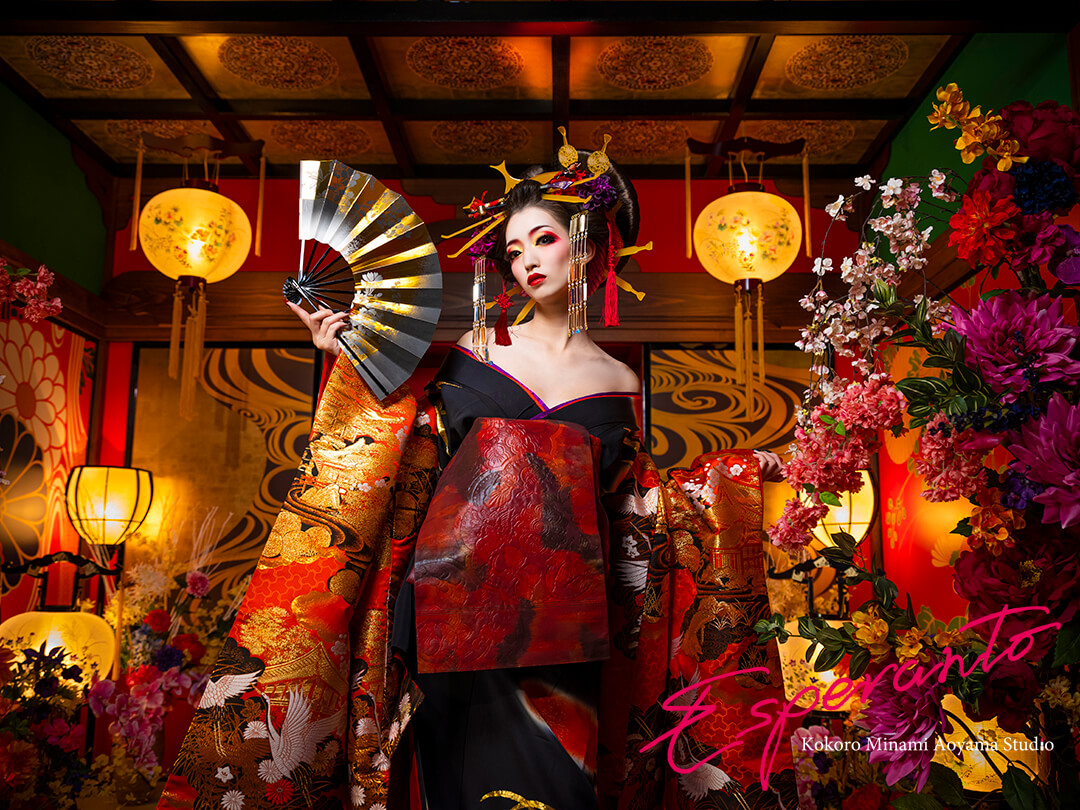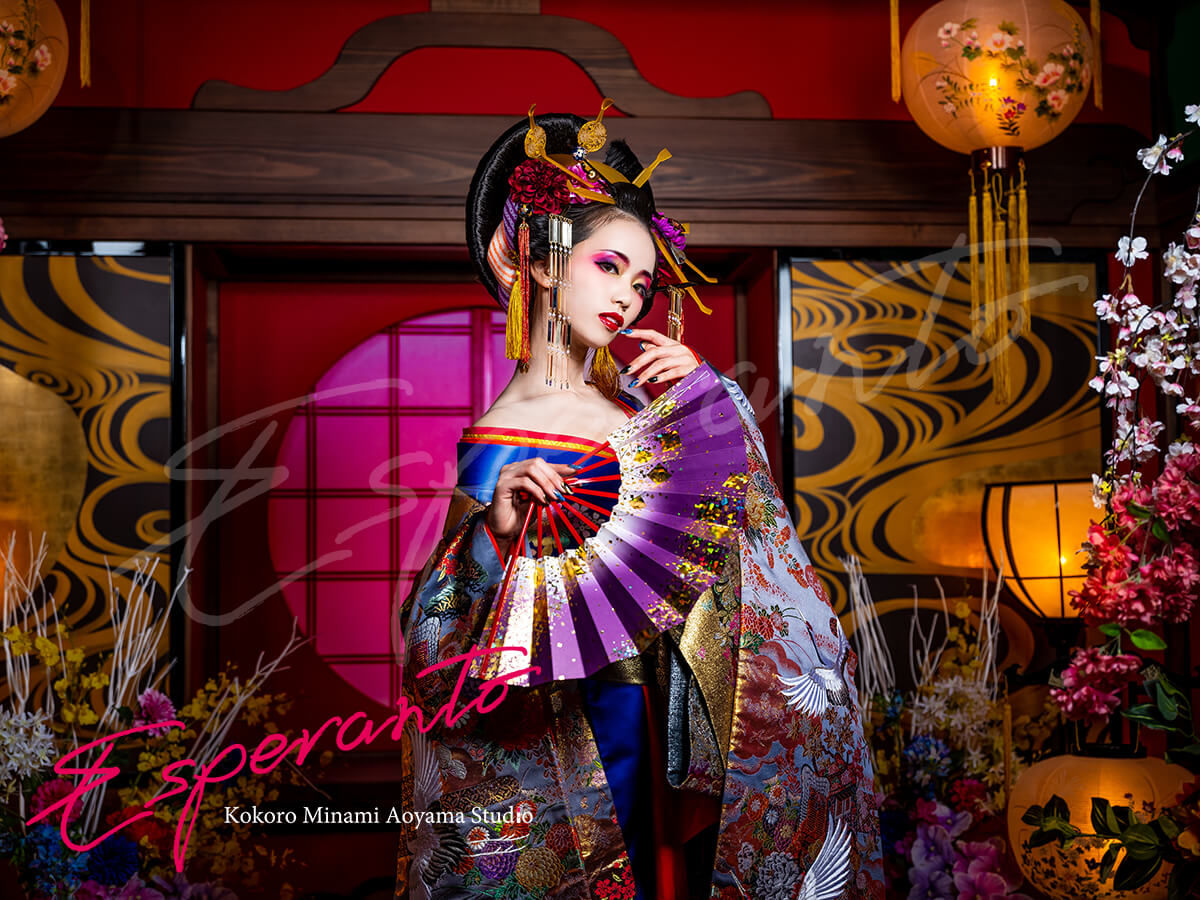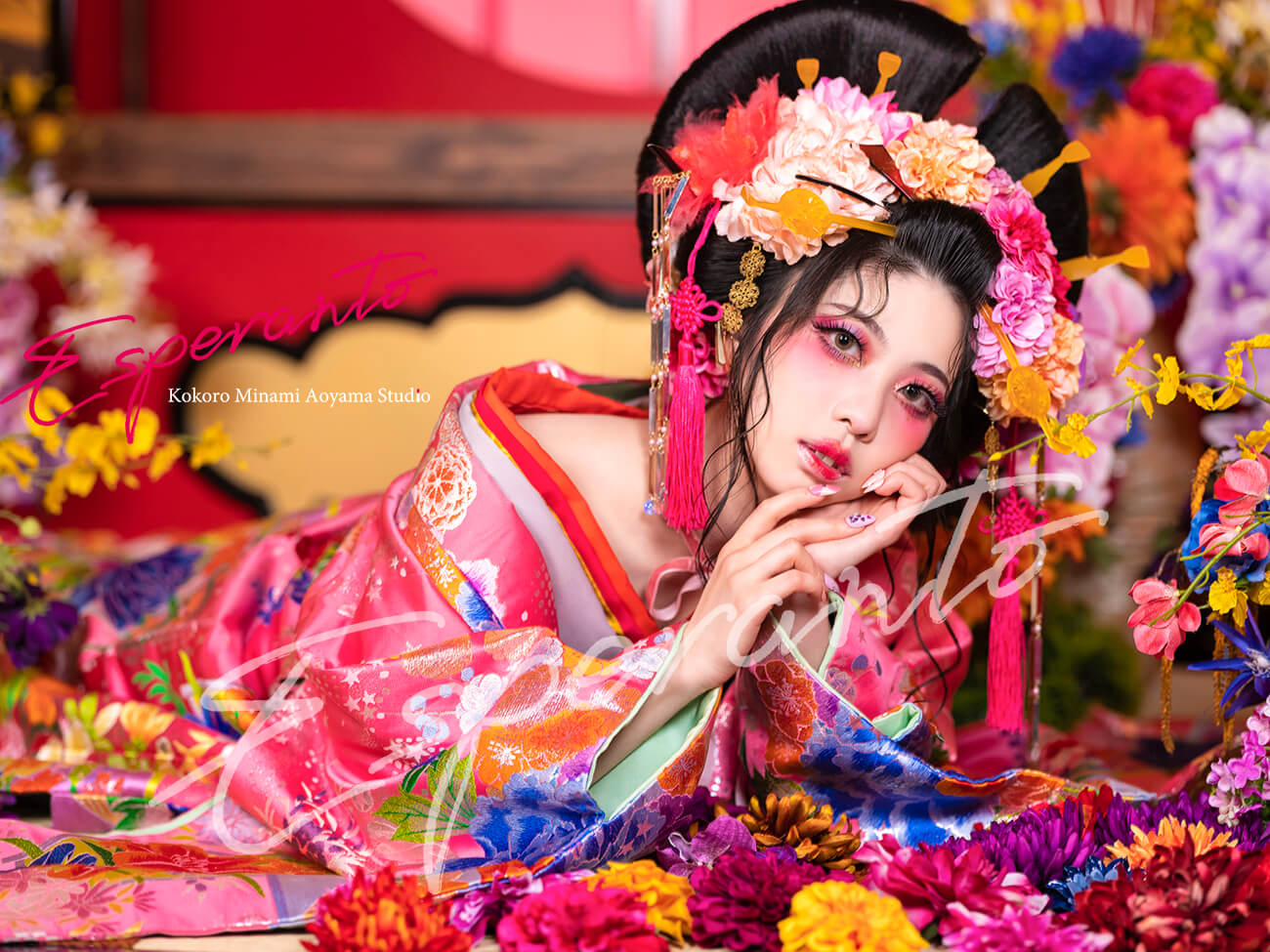 This is the most popular style at our studio. Oiran were high ranking courtesans and are often mistaken for geisha outside of Japan. They're noted for their extravagant attire. We have lots of kimono for Oiran from which to choose from.
②Shinfarlan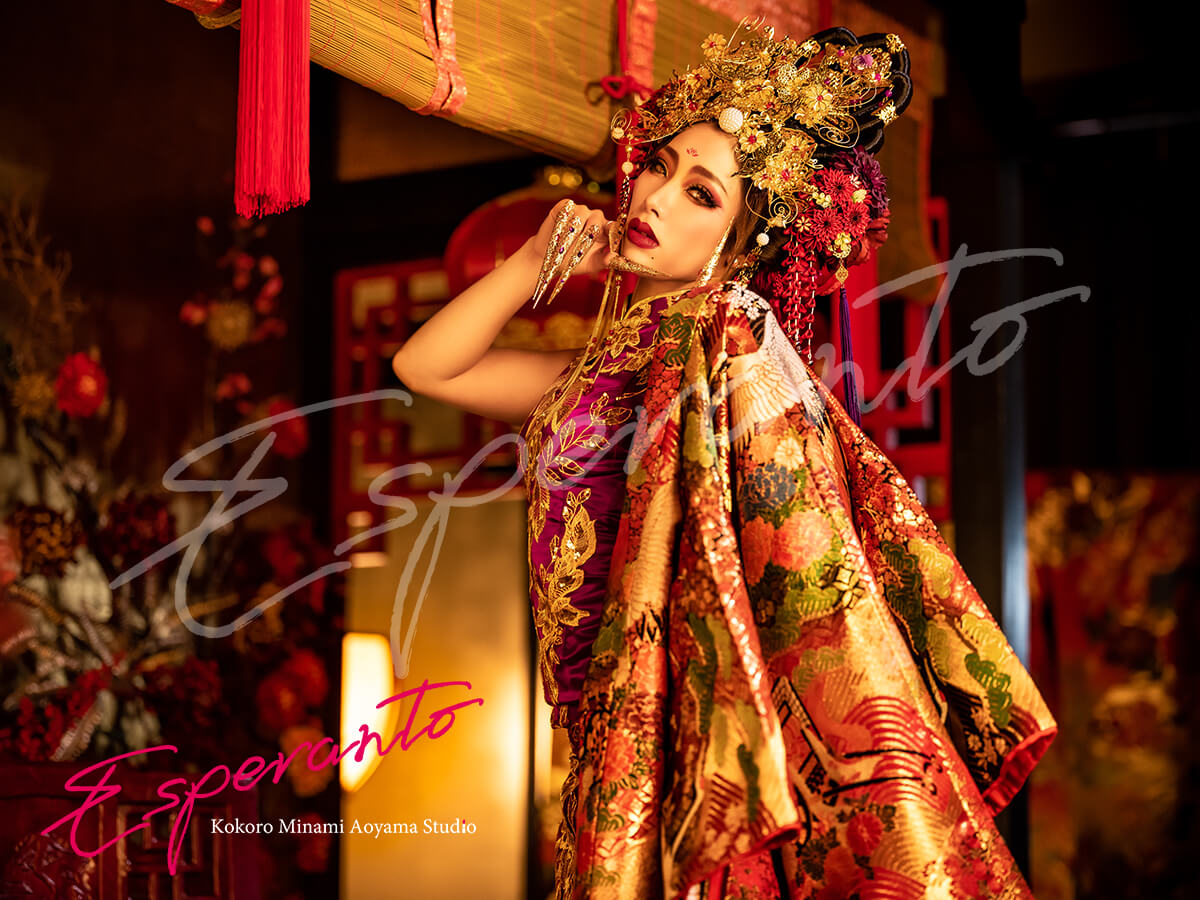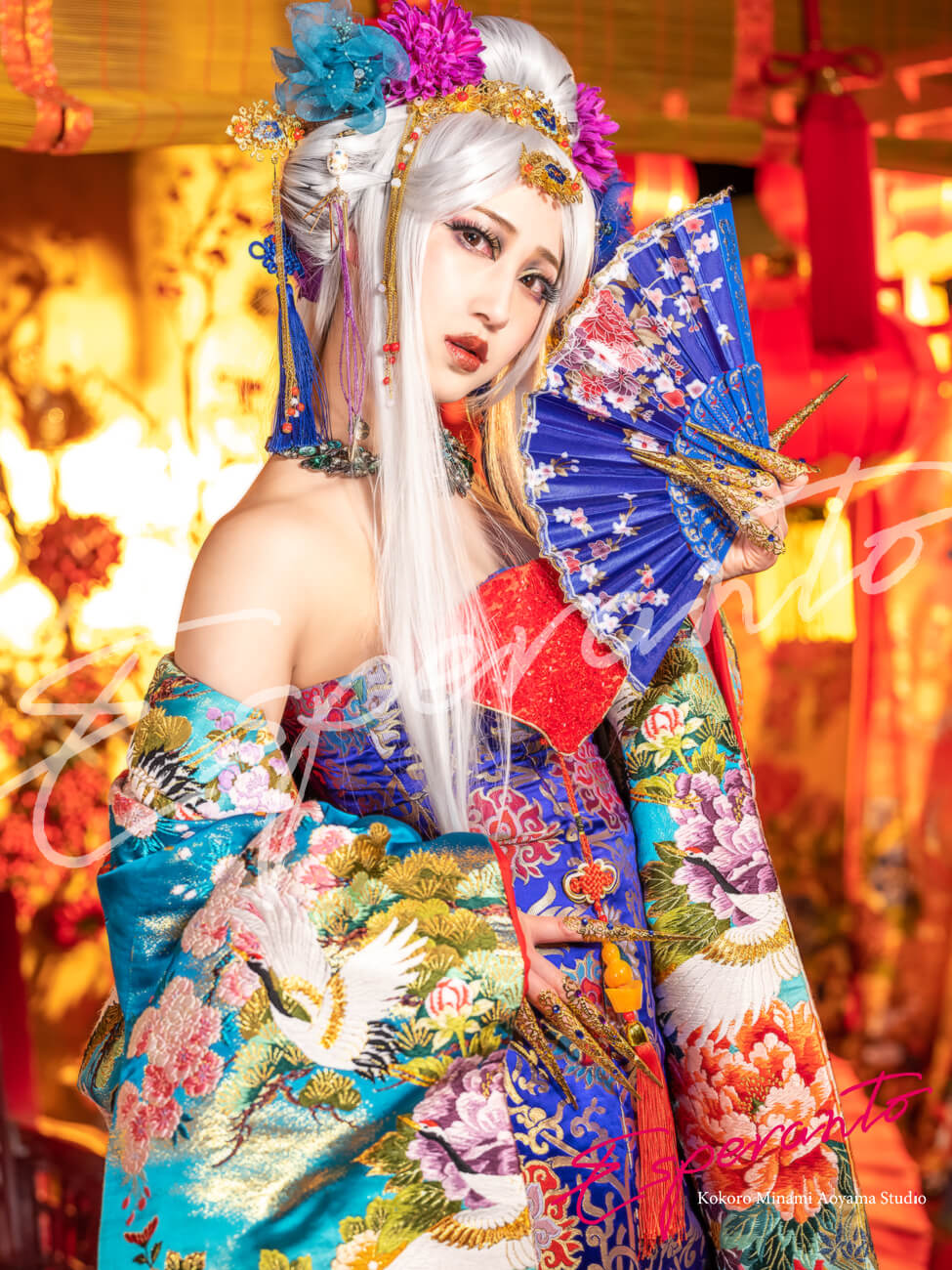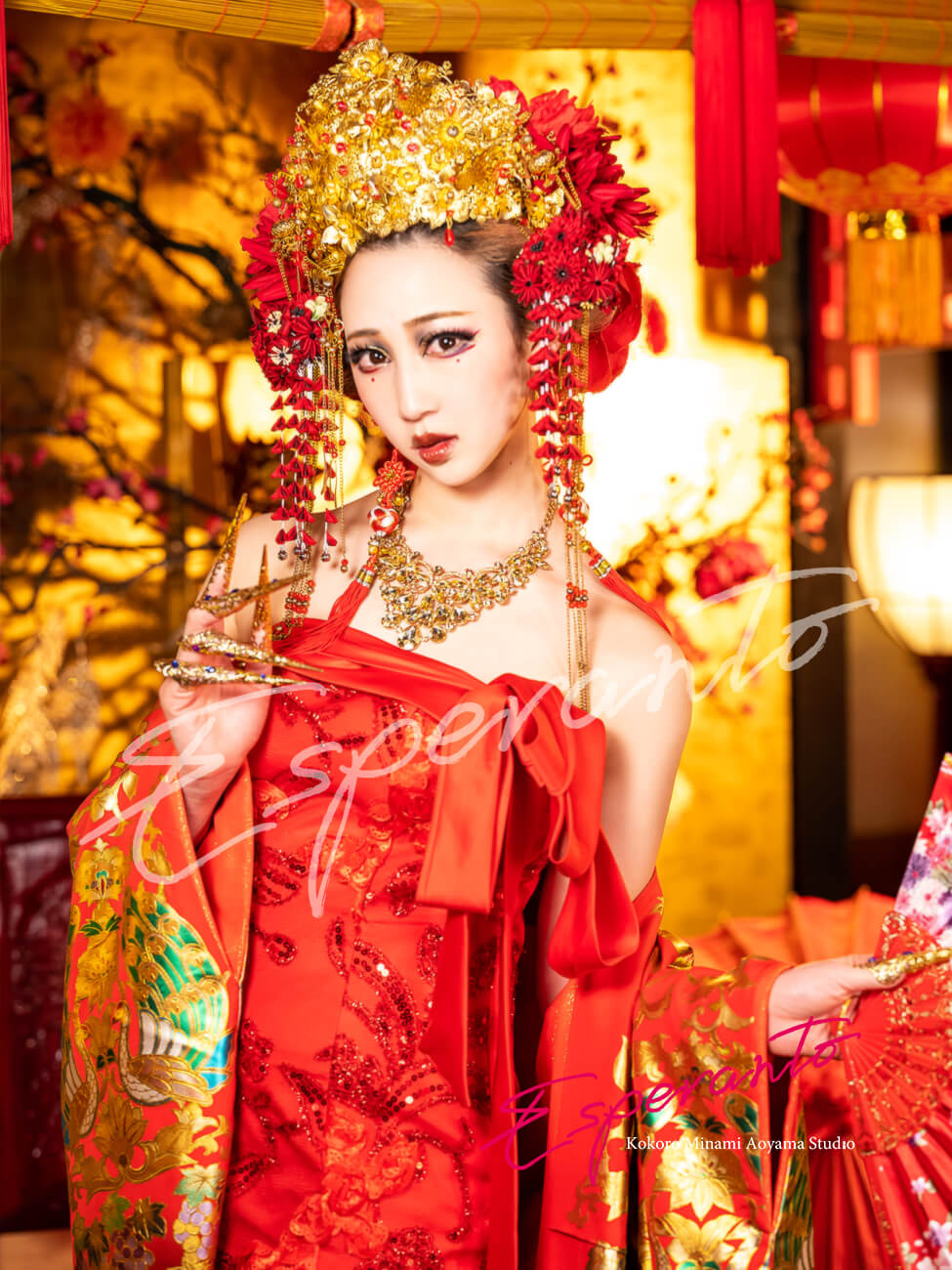 Shinfarlan is our original style, mixing both Chinese and Japanese traditional dress. We combine the ostentatious outer kimono called "Uchikake" over the slim Chinese "cheongsam" dress to create look worthy of a sexy upperclass socialite.
③Kitsune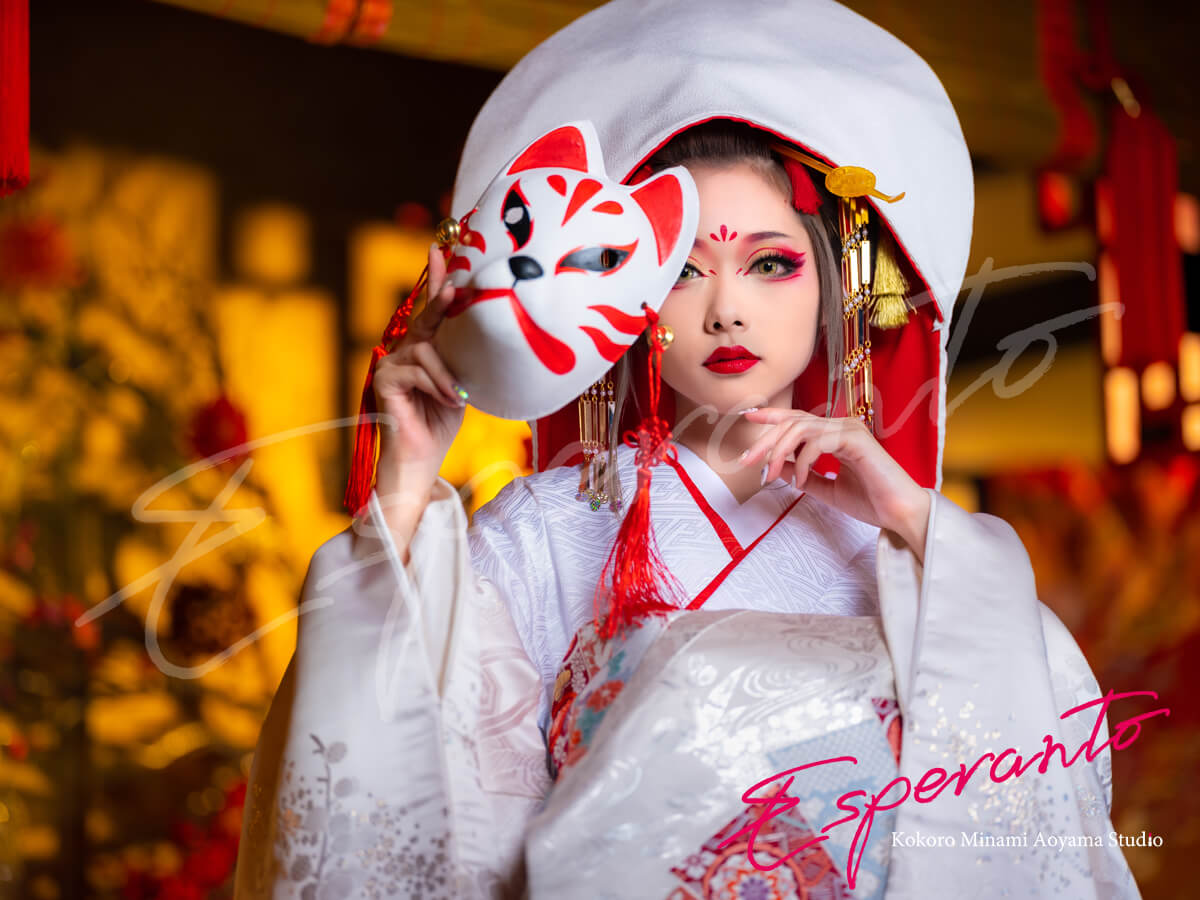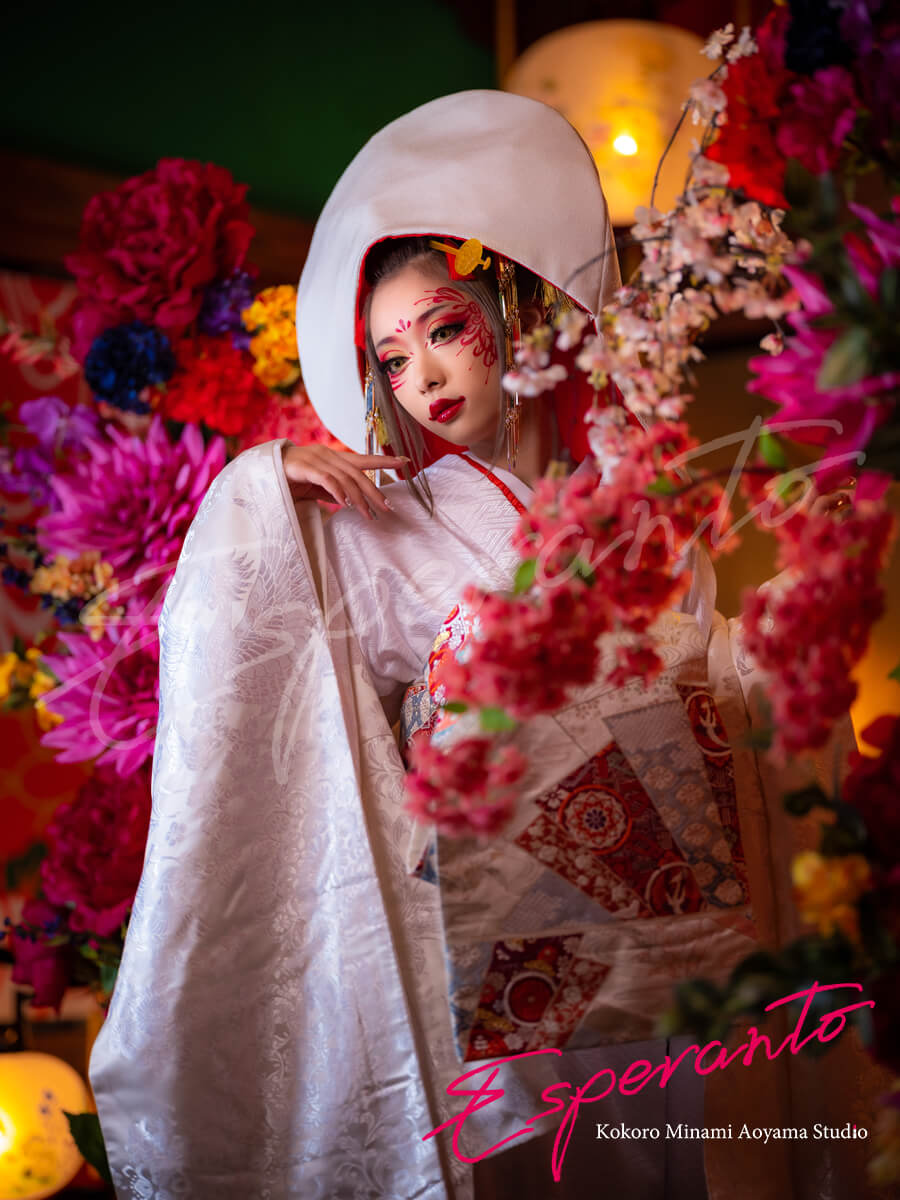 This style is another original style inspired by foxes of Japanese mythology referred to as "Kitsune". Kitsune are often depicted as shape shifters with magical powers and multiple tales. This style is our original take on the Japanese traditional wedding dress combined with our inspiration of Kitsune.
④Japonisme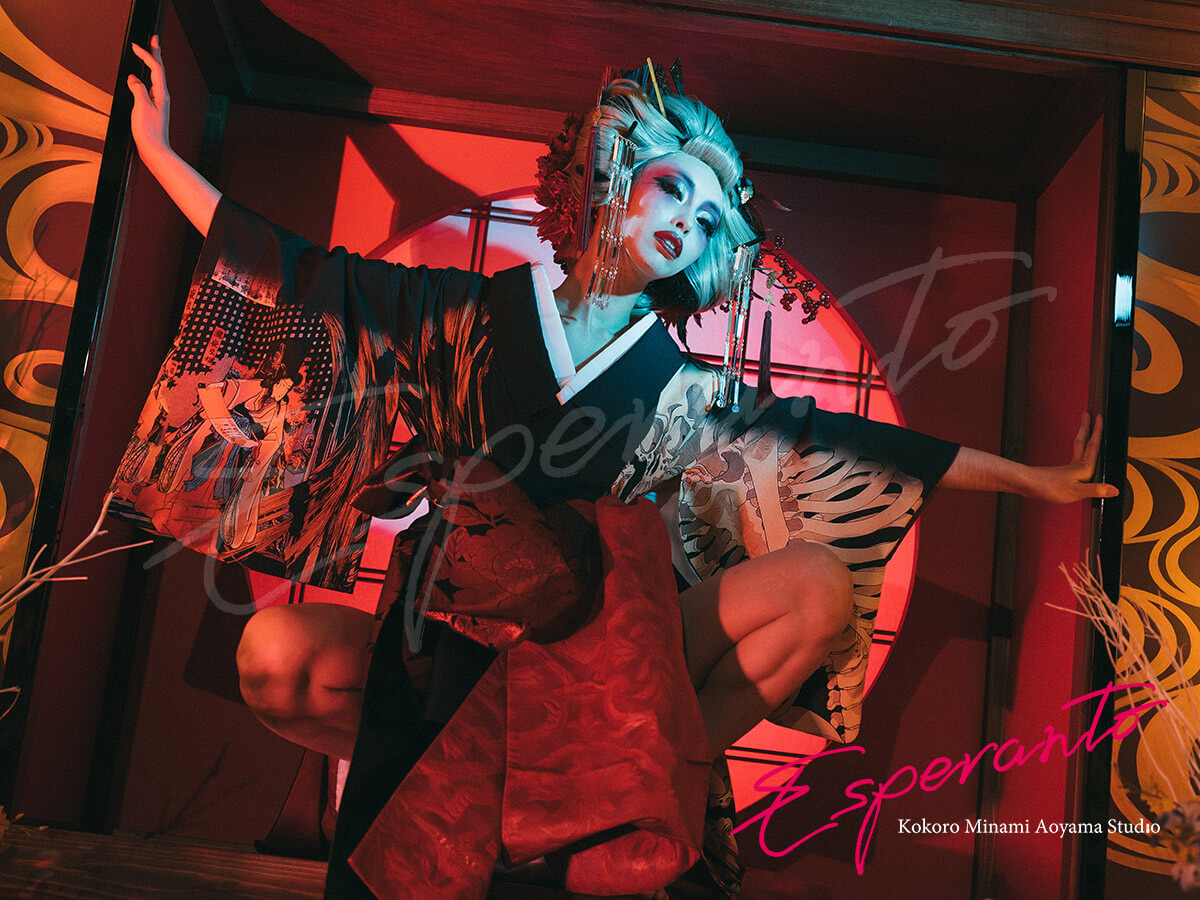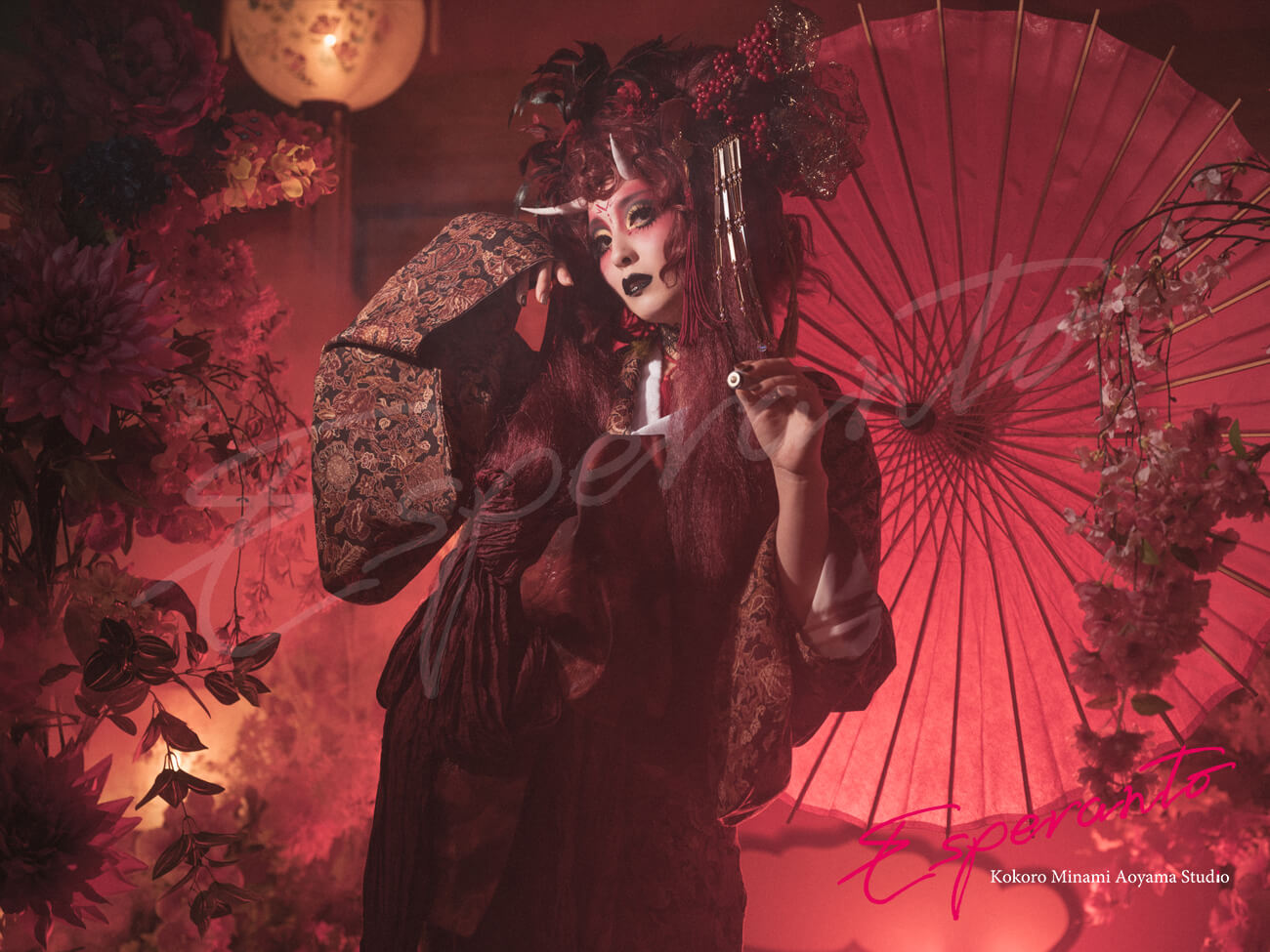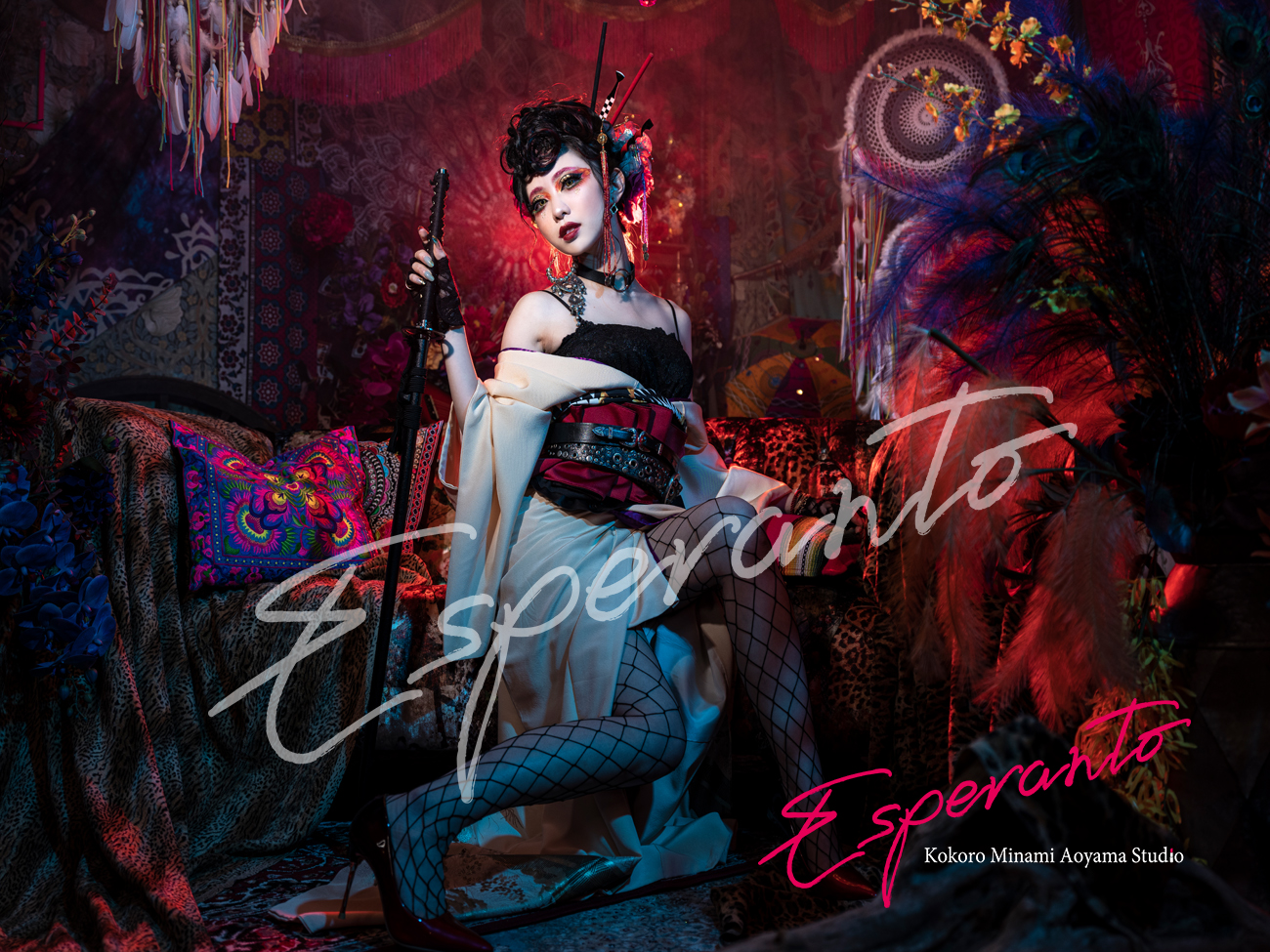 Is a French word describing the influence of Japanese art on European artists in the nineteenth century. We've interpreted this term to create a style combining elements of traditional Kimono with an edgy, modern street aesthetic.
⑤Kokohime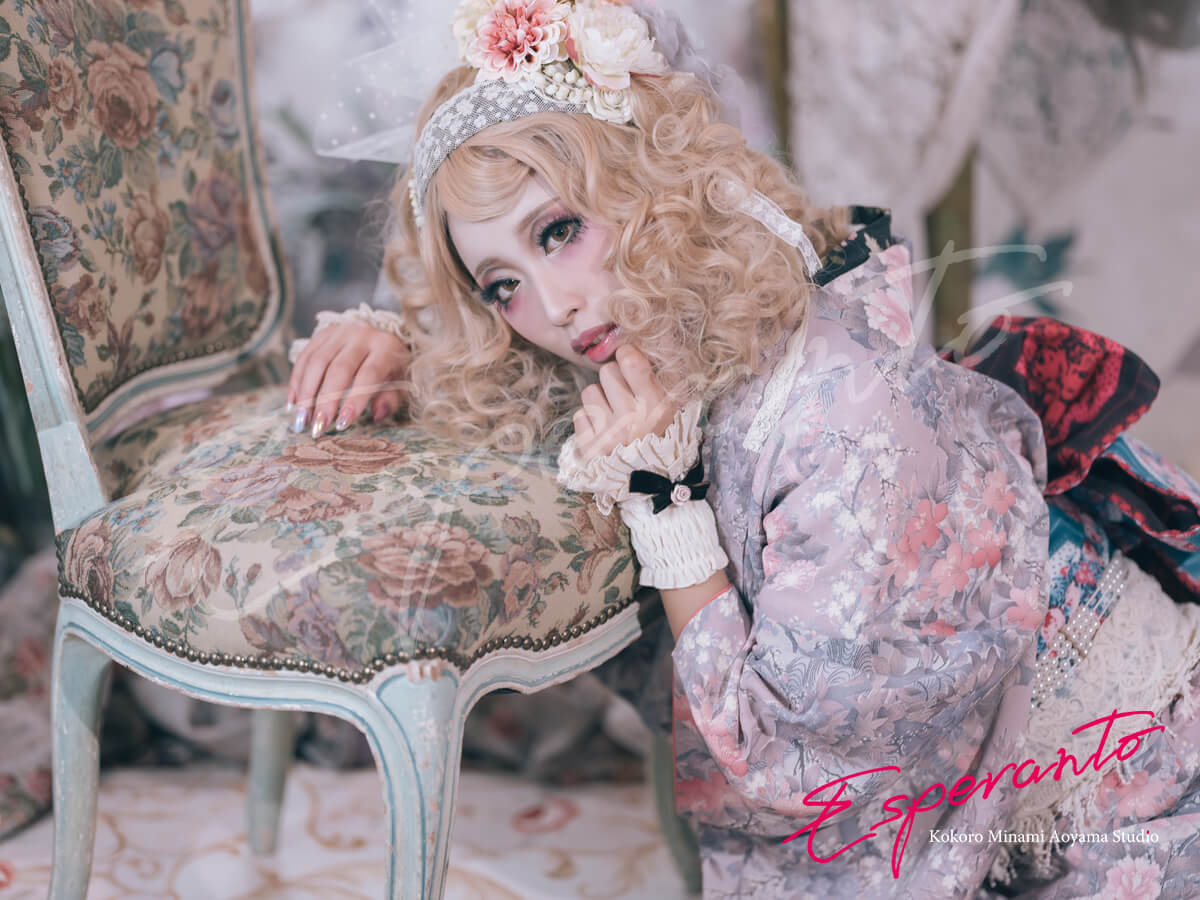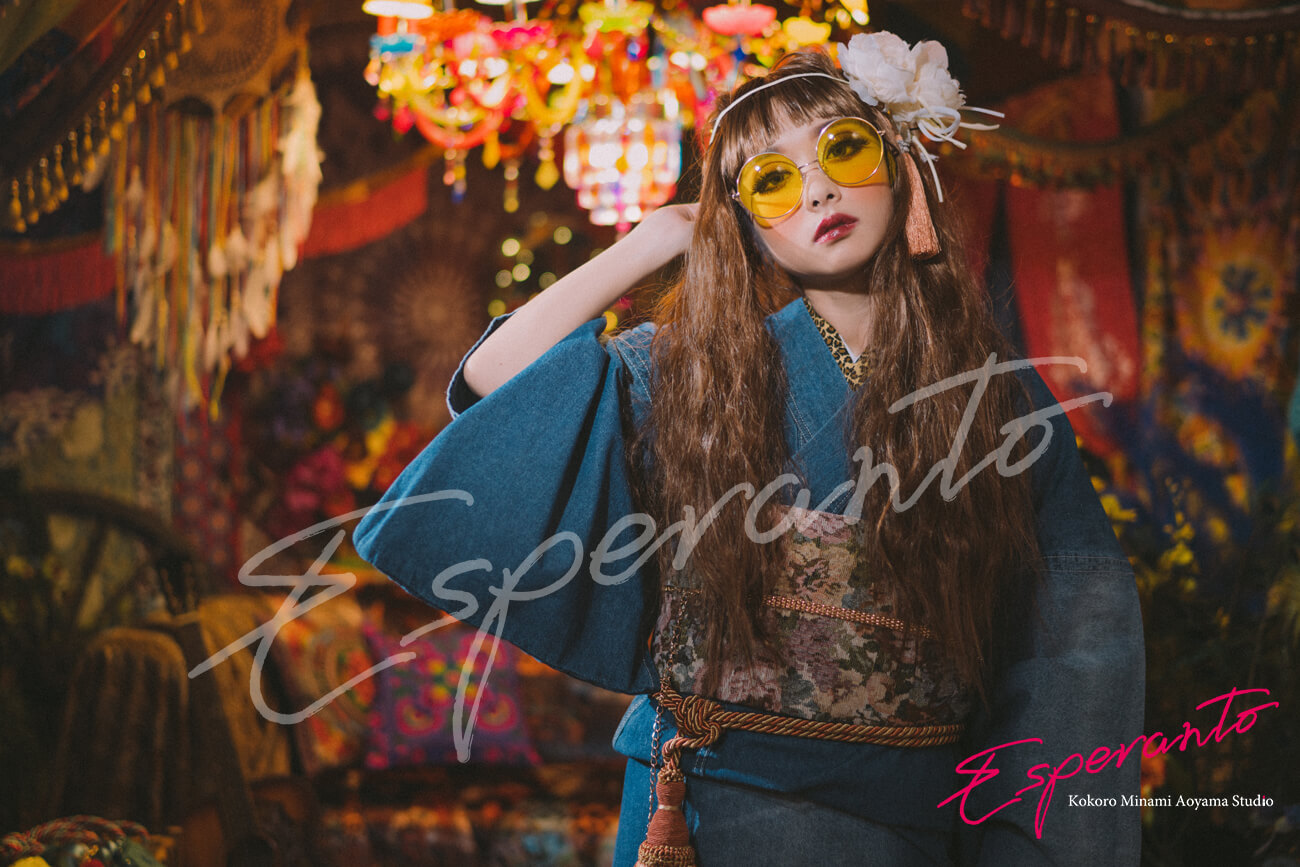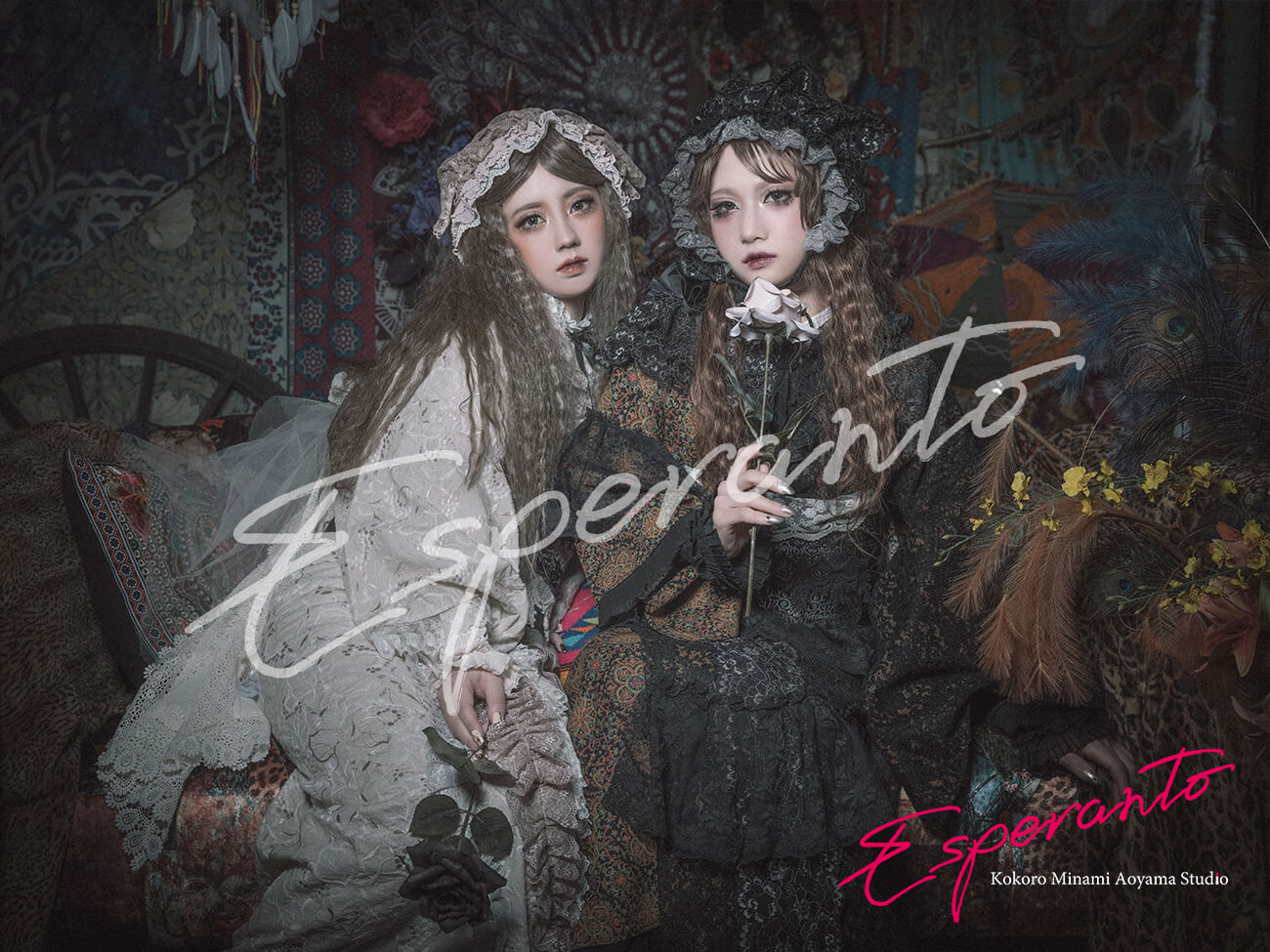 This plan will make you "Japanese Kawaii".It's a modern take on traditional kimono.Our most popular kimono is all white and covered in lace. It's so cute<3
⑥Bohemian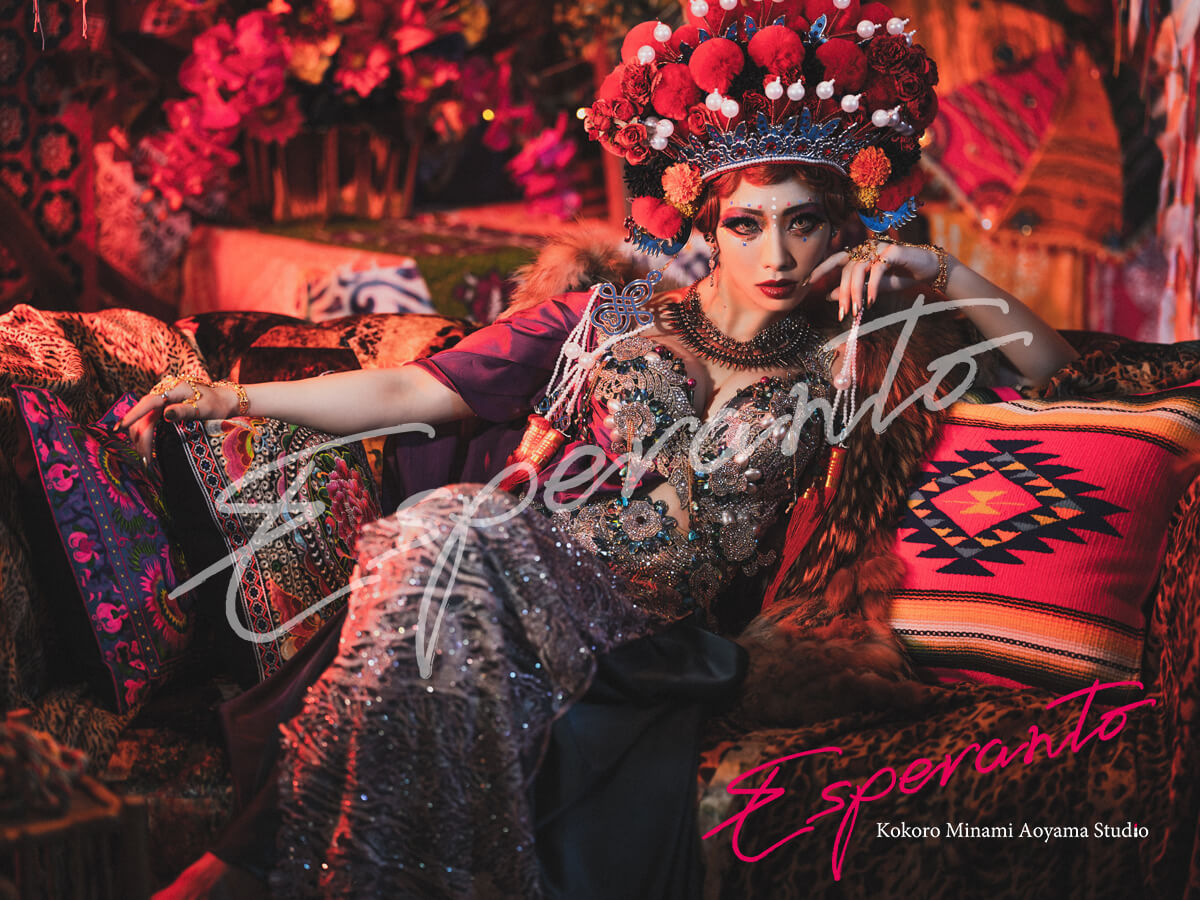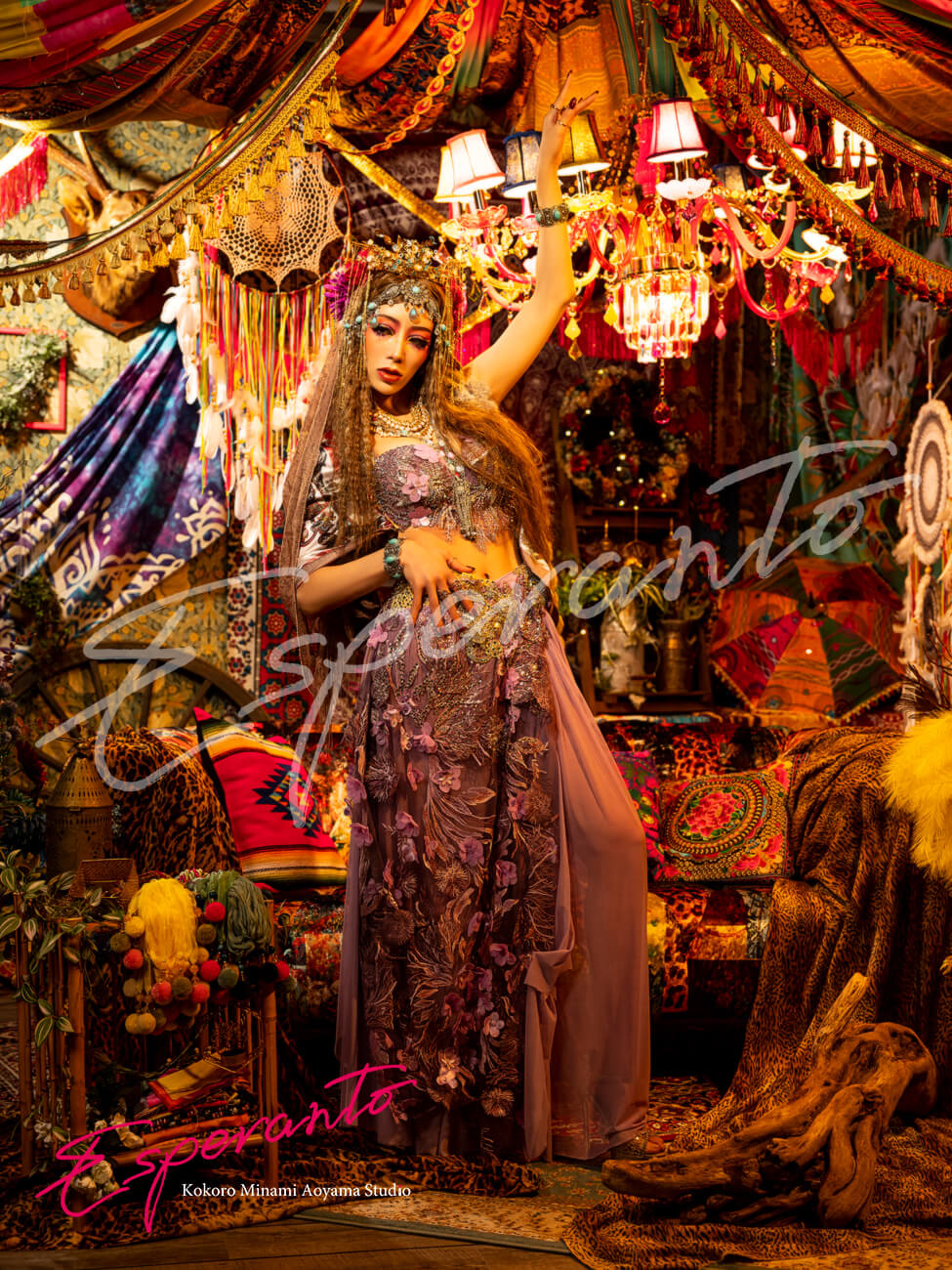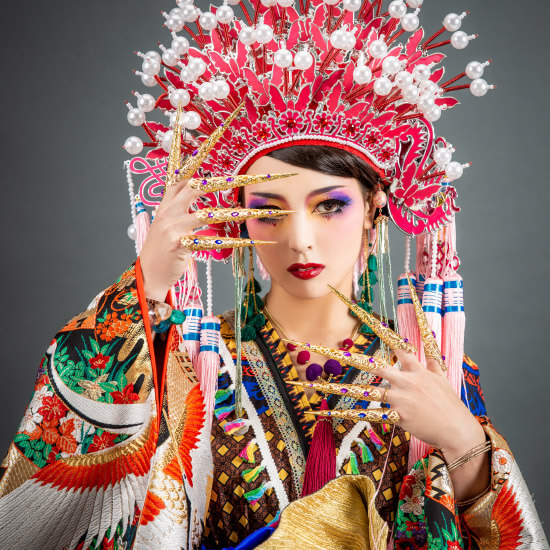 Bohemian is a colorful style taking inspiration from cultures across the globe. You can pick between a belly dancer dress or dress and kimono set as well as choose between several amazing headdresses.
⑦Chohan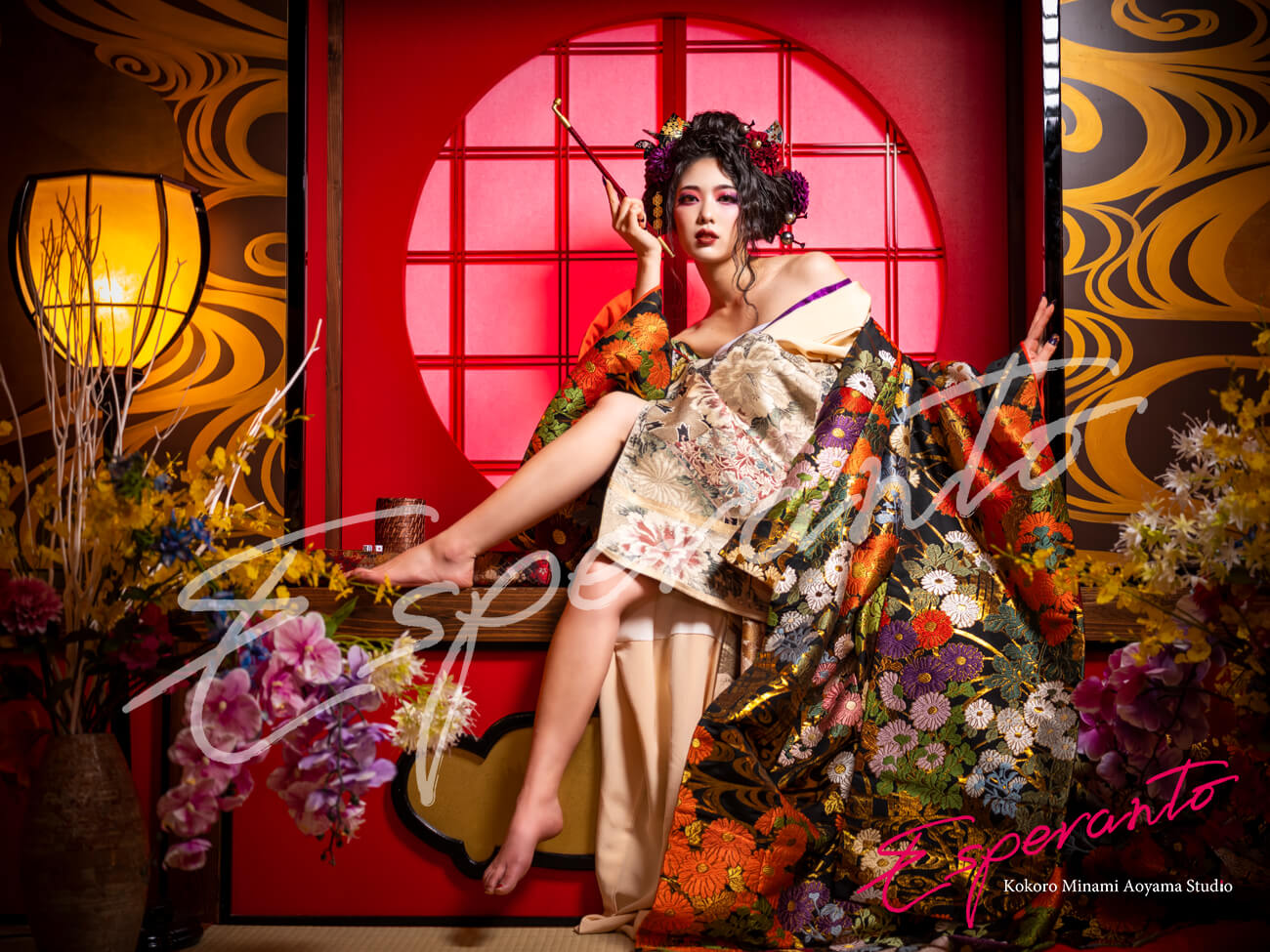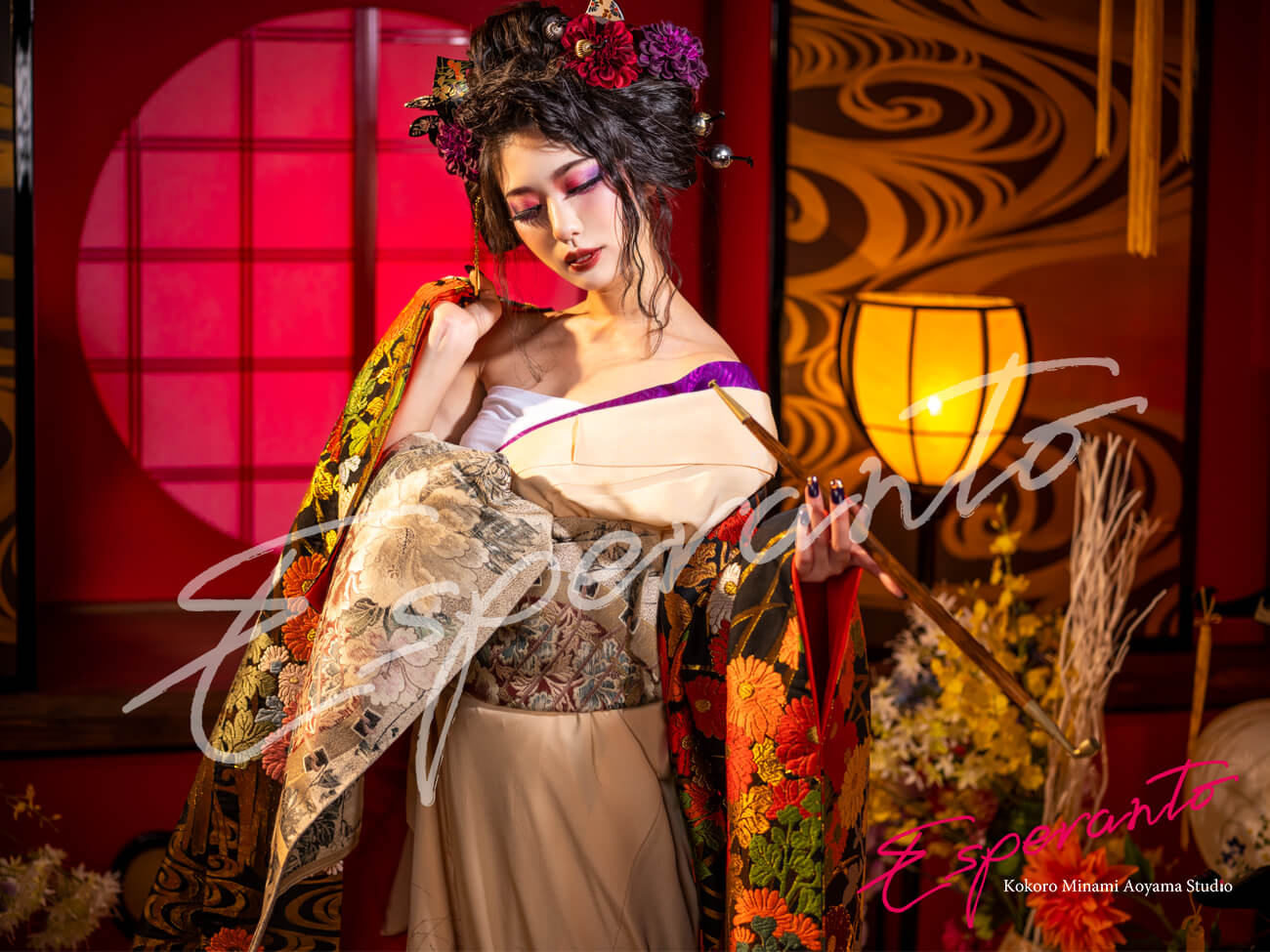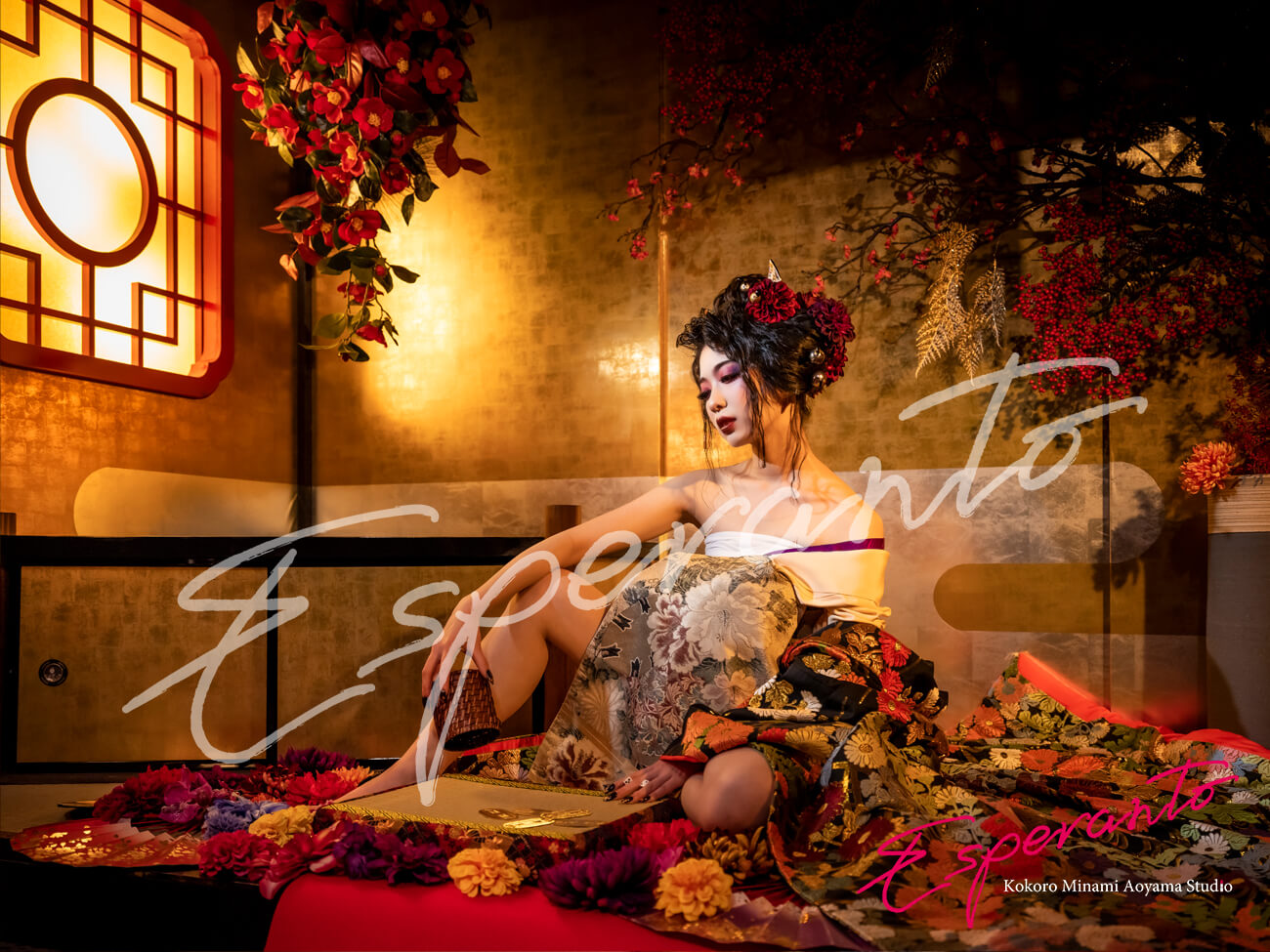 Hidden away from prying eyes, this a view only paying guests will ever see. This style is an alternative to the Oiran having her half exposed, shoulder and "sarashi" under wrappings visible. It's elegant and sexy. Quite different from the view you would have seen from the street.
•*¨*•.¸¸☆*・
At last, when you make a reservation, please choose which photo booth you wish to use. I'll introduce my recommended styles for each booth below.
①Shinshu Booth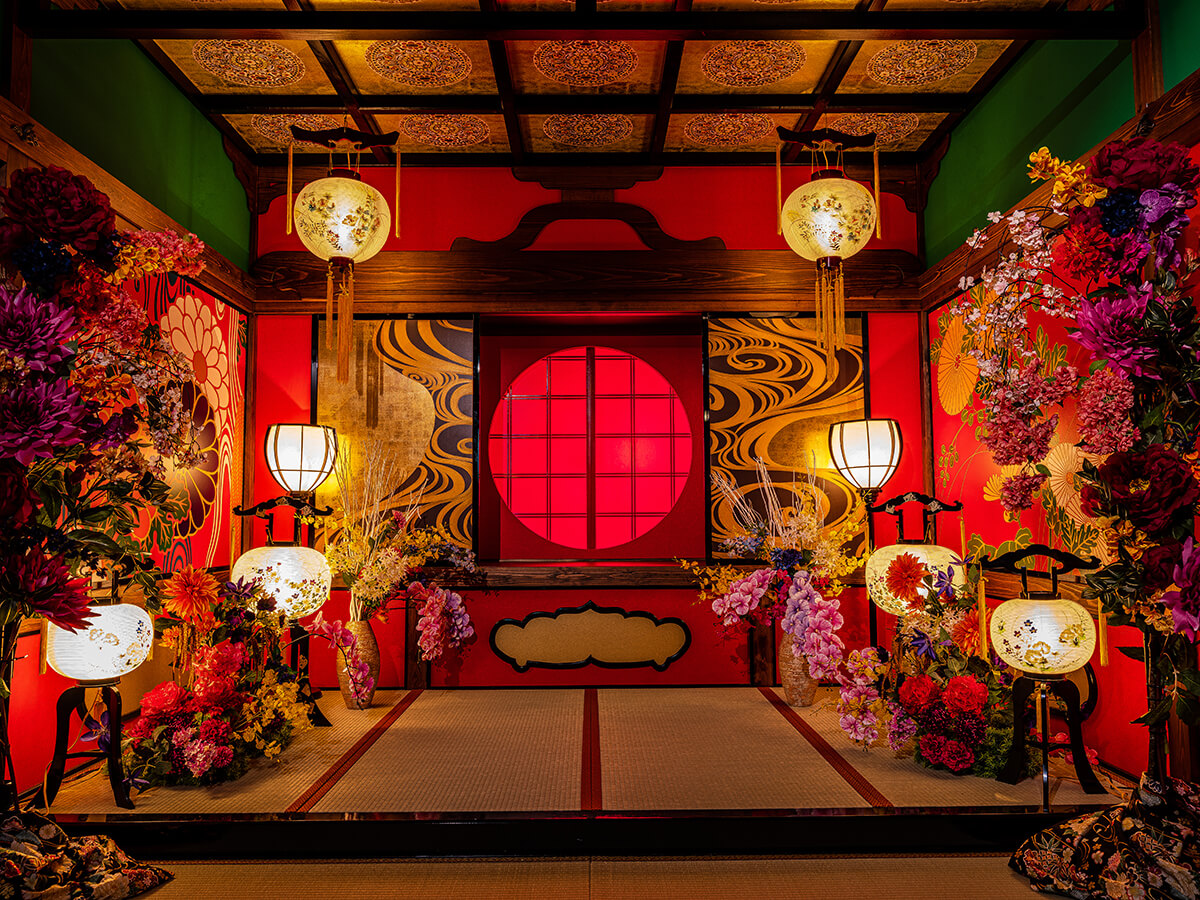 Recommended styles: Oiran, Japonisme, Chohan
②Kinkaku Booth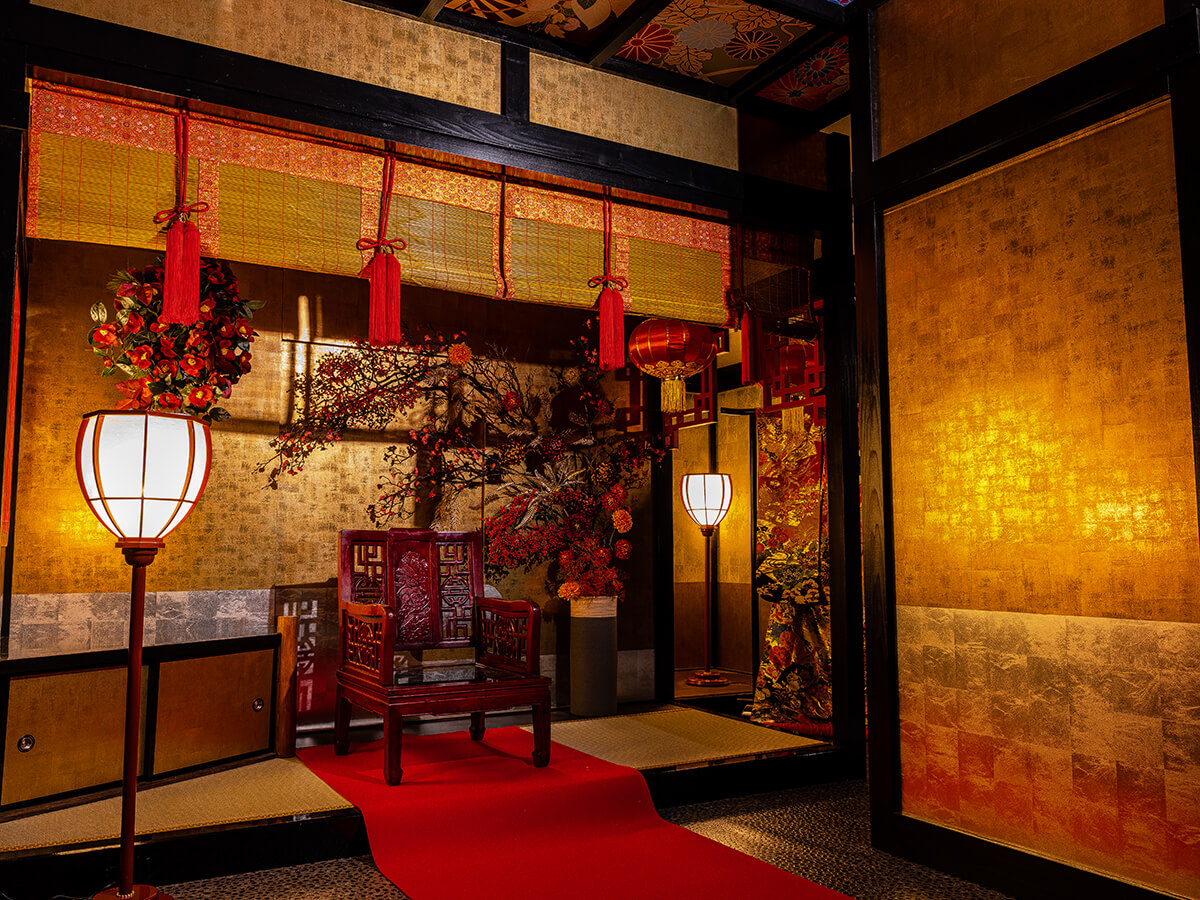 Recommended styles: Shinfarlan, Kitsune
③Grunge Garden Booth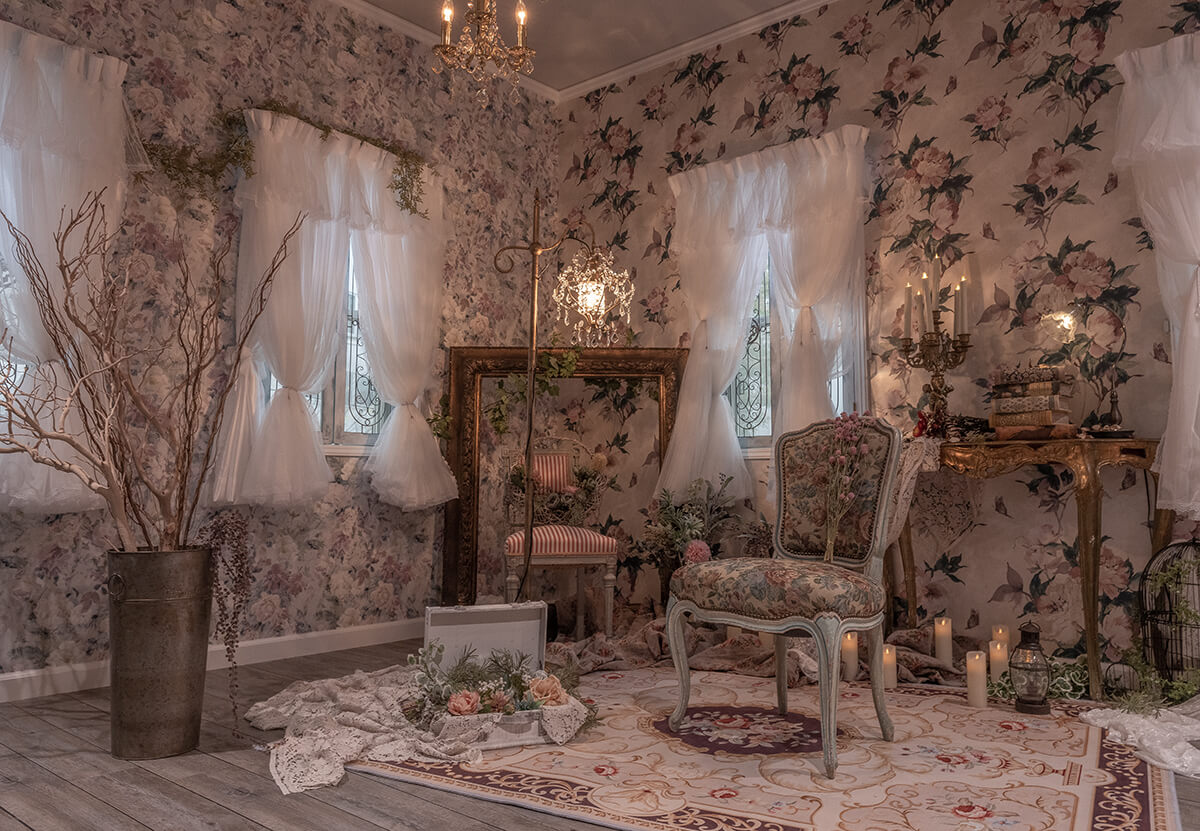 Recommended styles: Kokohime
④Gypsy Caravan Booth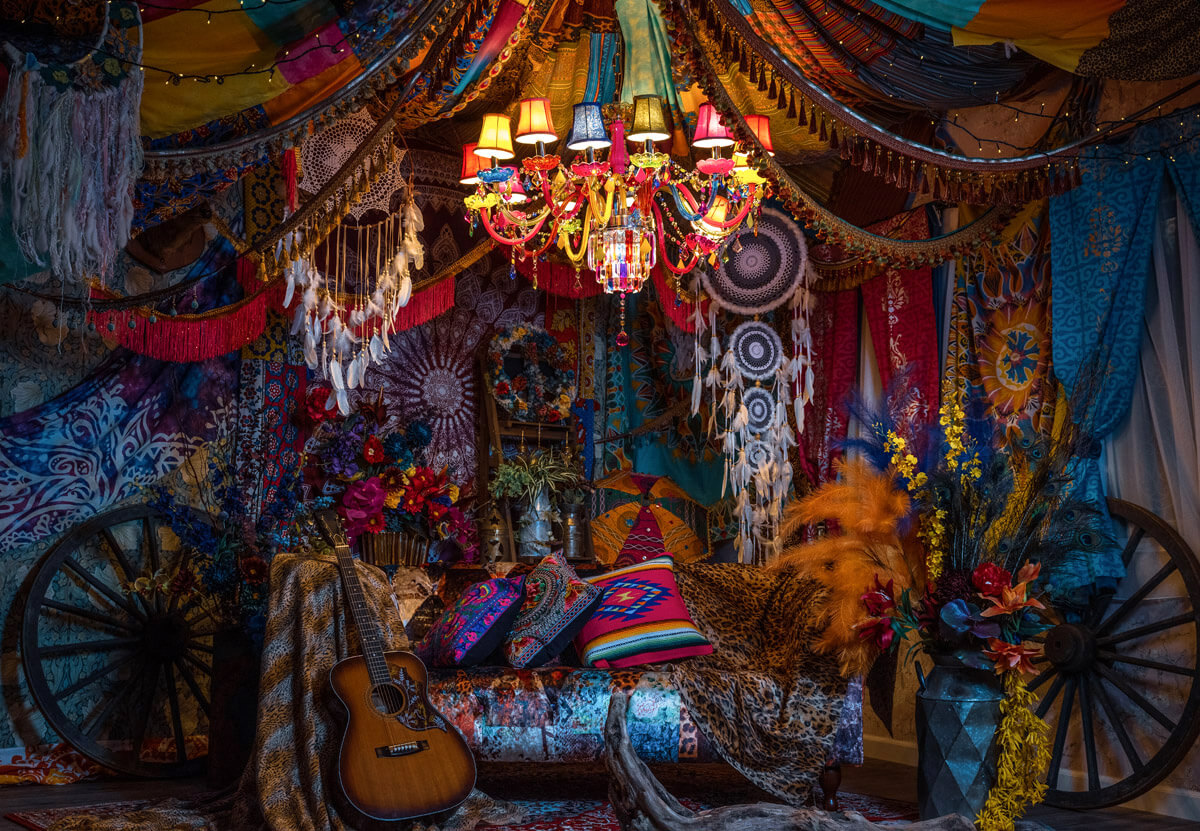 Recommended styles: Bohemian, Kokohime
•*¨*•.¸¸☆*・
〘 Options 〙
★Add one retouched photo : ¥1,650 tax inc
★Add Four retouched photos : ¥5,500 tax inc
★All data (not retouched) : ¥11,000 tax inc
(Please tell us when you make your reservation if you want the options below)
★Art makeup : ¥3,850 tax inc
If you wish to have designs drawn on your face larger than a 500 yen coin. You can see all available designs here.
★Smoke machine : ¥3,850 tax inc
I recommend this for our Japonisme style!
★Group photo shoot : ¥3,850 tax inc (per member)
You can choose this option if each member chooses the same photo booth. (It's okay if you have chosen different styles. )
By adding this option, we will take 10 shots of the group. Additionally you will receive an extra retouched photo of your choice.
This option is only applicable to groups of 2-3 members. You cannot select this option multiple times.
★Add photo shoot : ¥3,850 tax inc
We take an extra 10 photos to choose from. Additional you will receive an extra retouched photo of your choice.
•*¨*•.¸¸☆ *・
We update the page below every month with our customer's photos and comments. I Hope it will be helpful to you 🙂
(Please click the photos below!)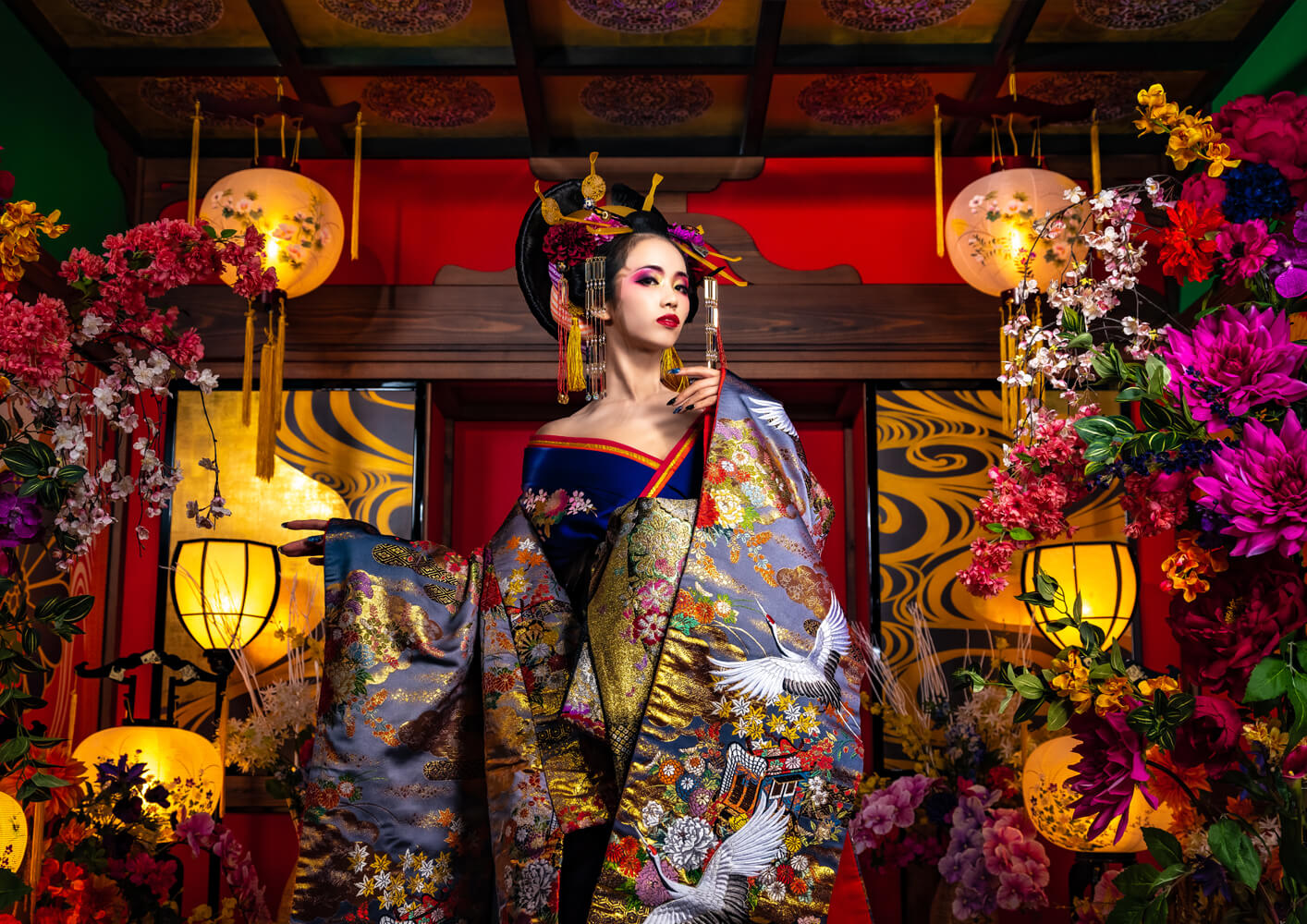 Also we have a Youtube channel. I have put on some of my recommended videos here. I hope you enjoy them💕
Kokohime
Oiran
If you have any questions, please contact us anytime. Of course, English is fine💕
Thank you!