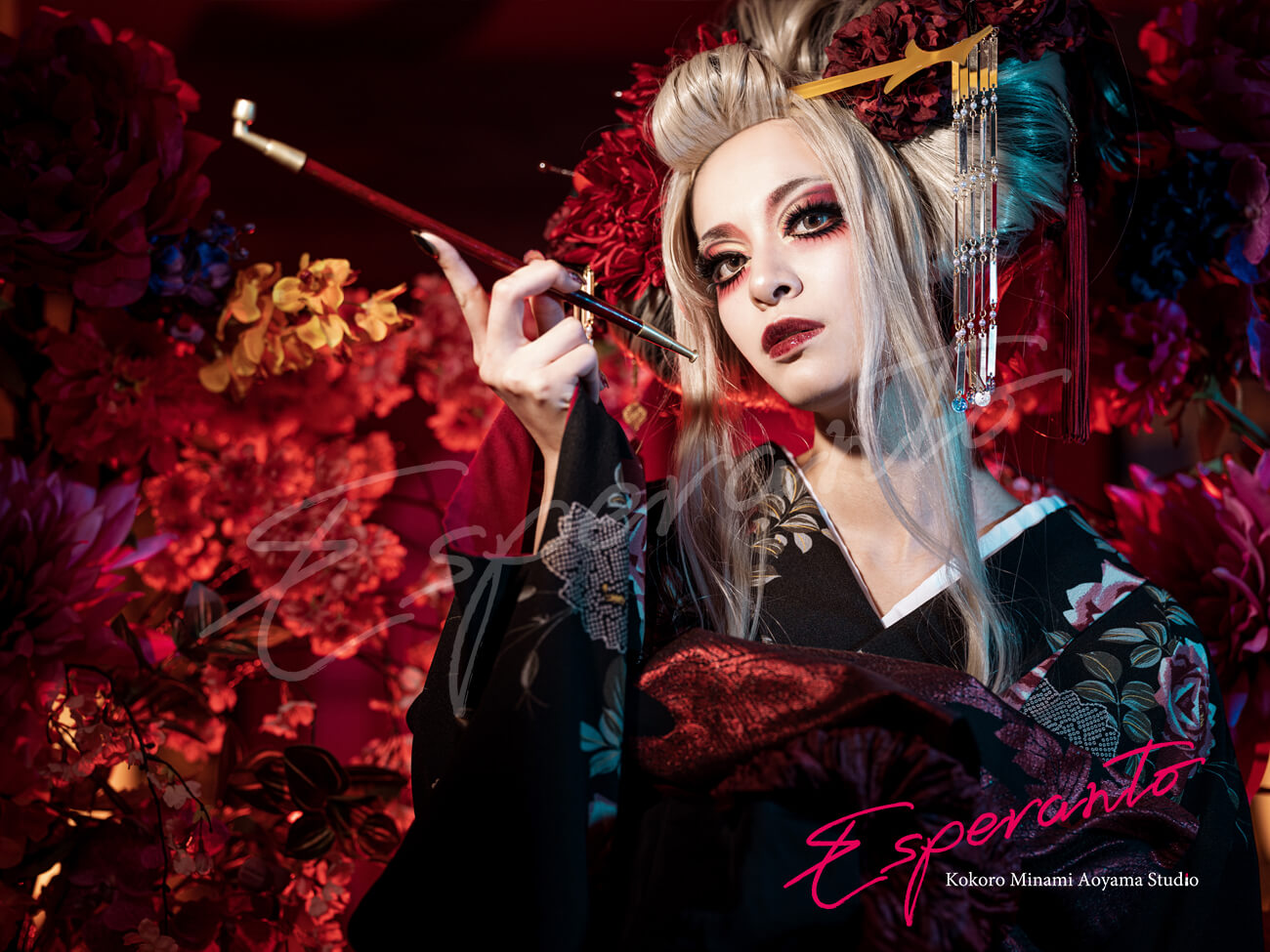 ‼︎‼︎ stylish ‼︎‼︎
Hello everyone!
This time, I'm Ito and the makeup staff, Yamashita
Here are some wonderful customers who have experienced the transformation photo! !
First is Japonisme!
In the past, Misaki who became a cool demon when experiencing Japonisme
At that time, I was in charge, so this time I became the second charge !!!
Anyway, cool this time! ! !
The eyes were red and gold or black based on the red boss feeling
Finished with a dark impression! !
It's too cool. . .
It was a continuous call of "It's cool!" During the makeup (/ ω\ *)
Ms. Misaki also said, "That's incredible!" So the tension went up! ! !
I wanted to make the hair bigger and bigger
I made the high-tone wig Japanese hair and made it flashy with flowers and feathers!
This photo with legs out is very beautiful and my favorite!
I really like this monochrome photo!
The atmosphere is different from the color because of the feeling of "strong woman"! !
Then, Japonisme has done this
Let's move on to the next style you experienced!
Baton touch Yamashita-san (᎑ • ᎑ • ๑)
I've been touching the baton and it's already March, and I'm Yamashita, a make-up staff who hasn't been able to catch up with the rapidity of time.
Next, I will introduce this plan that started from 3/7! ! ! ! !
TOKYO OIRAN
Isn't that too cool? ?
It is a very strong preparation, with corsets and chokers in special attacks.
Knee high boots are cool!
As for the hair, we arrange the ground hair like a Japanese hair! ! !
You can make your own style with ground hair and wigs because Toka Sakurahime is okay if the hair arrangement does not deviate from the image of the plan ☆
The make-up is also black and pink with a strong eye that has a striking splash line.
It's so cool ♡ (灬 ºωº 灬) ♡
Sakura's eye patch is also very cool (* ,, oωo ,, *) I like it! !
TOKYO OIRAN
Campaign period
From March 7, 2020 (Sat) to May 10, 2020 (Sun)
23,500 yen (excluding tax)
* Discounts for other coupons are not applicable.
* Makeups and costumes cannot be arranged, so please do not bring anything you wear. (Nail tips are acceptable)
* In addition, you can bring in small items such as photography items up to 3 points in total. Please understand. (Up to 3 points including nail tips)
* This plan cannot be included in one style of Transformation B Plan or C Plan.
Everyone, please be sure to take a challenge to be cool, Tokyu Sakurahime (⁎˃ᴗ˂⁎)
Thank you for cooperating with Misaki, who made a very nice transformation!
We look forward to seeing you again!
Finally, the 3,000 yen discount coupon for the opening memorial and the makeover photo C course of the campaign price are up to 3/31!
Please come by all means at this opportunity where you can experience a little discount.
We look forward to seeing you all ♡