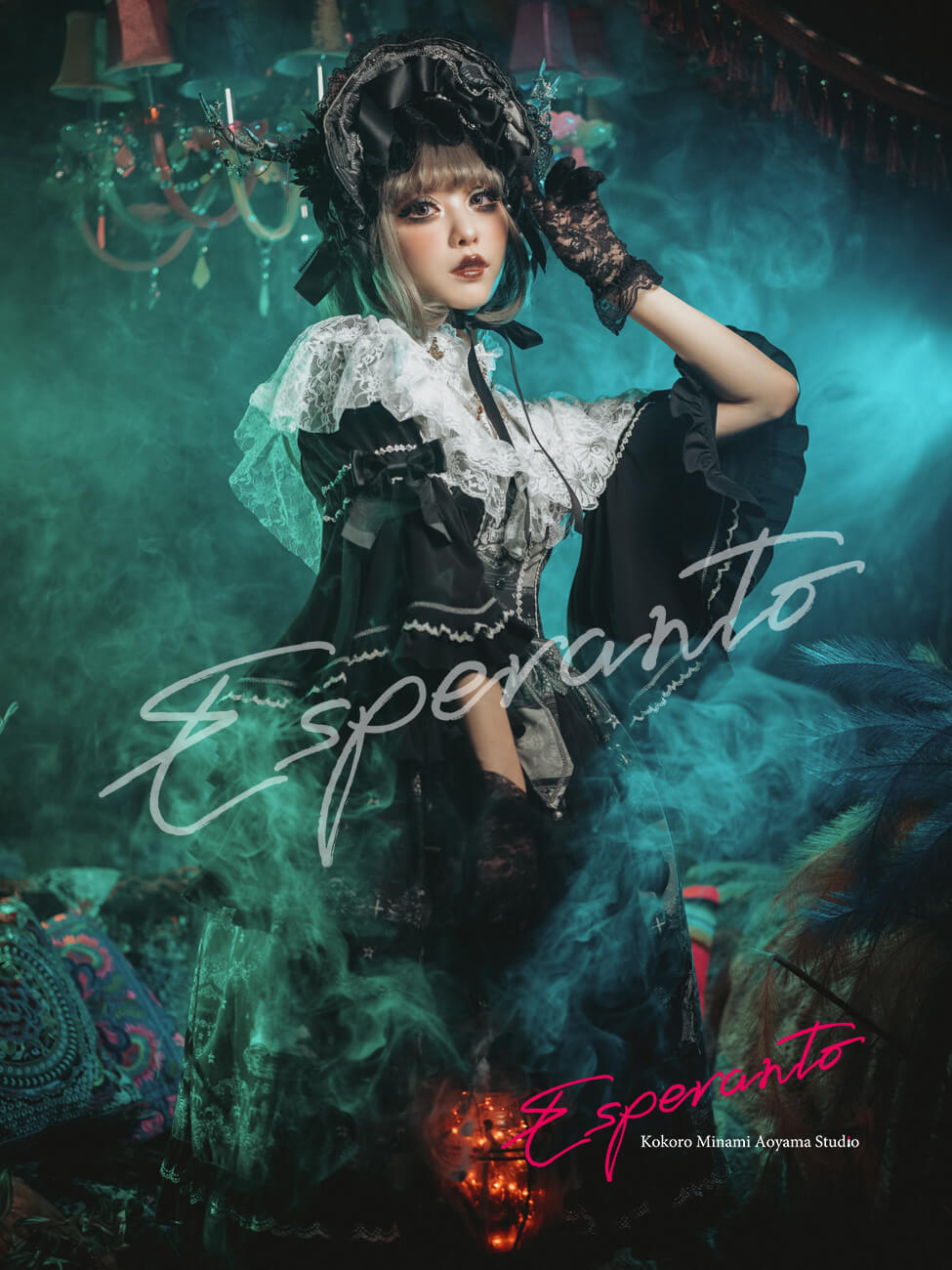 ✝CYBÈLE✝ ~HALLOWEEN NEW STYLE~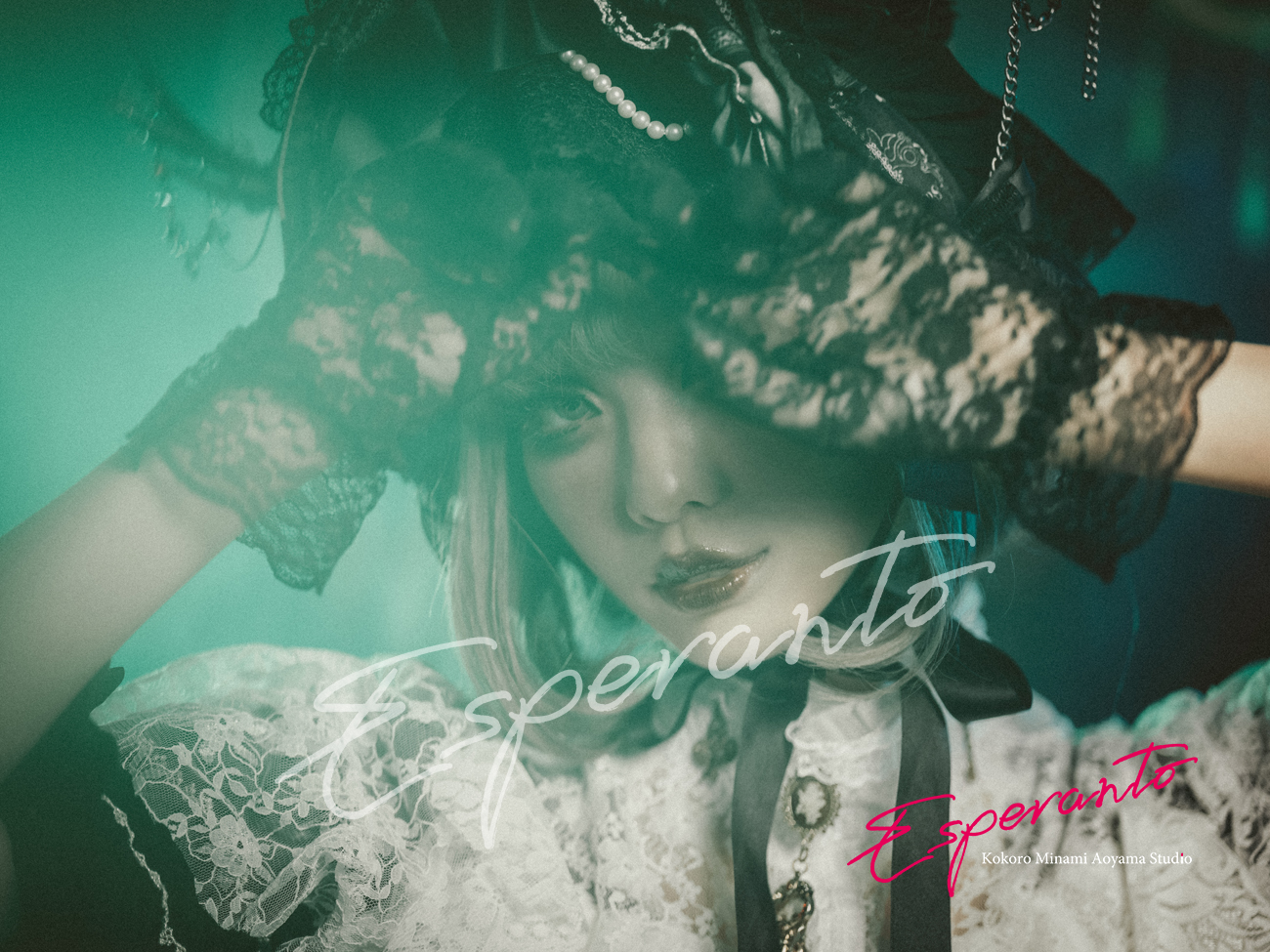 A girl laughs
In a soot-stained landscape
Days stolen by the beast
Sucking human blood And lived on.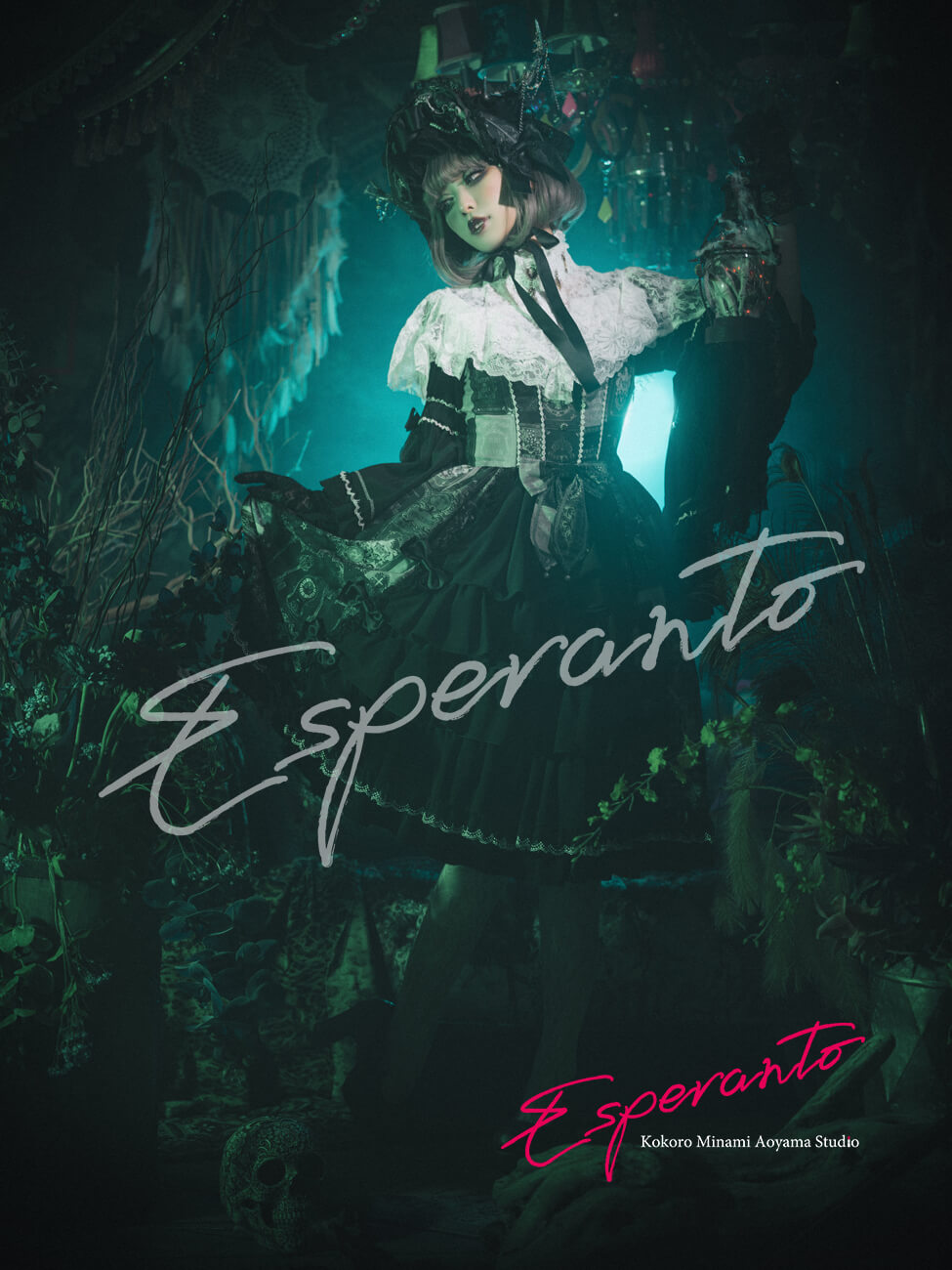 Dancing with the dead who laugh at the illusion of such things
What do we live in fear of
what do we hide from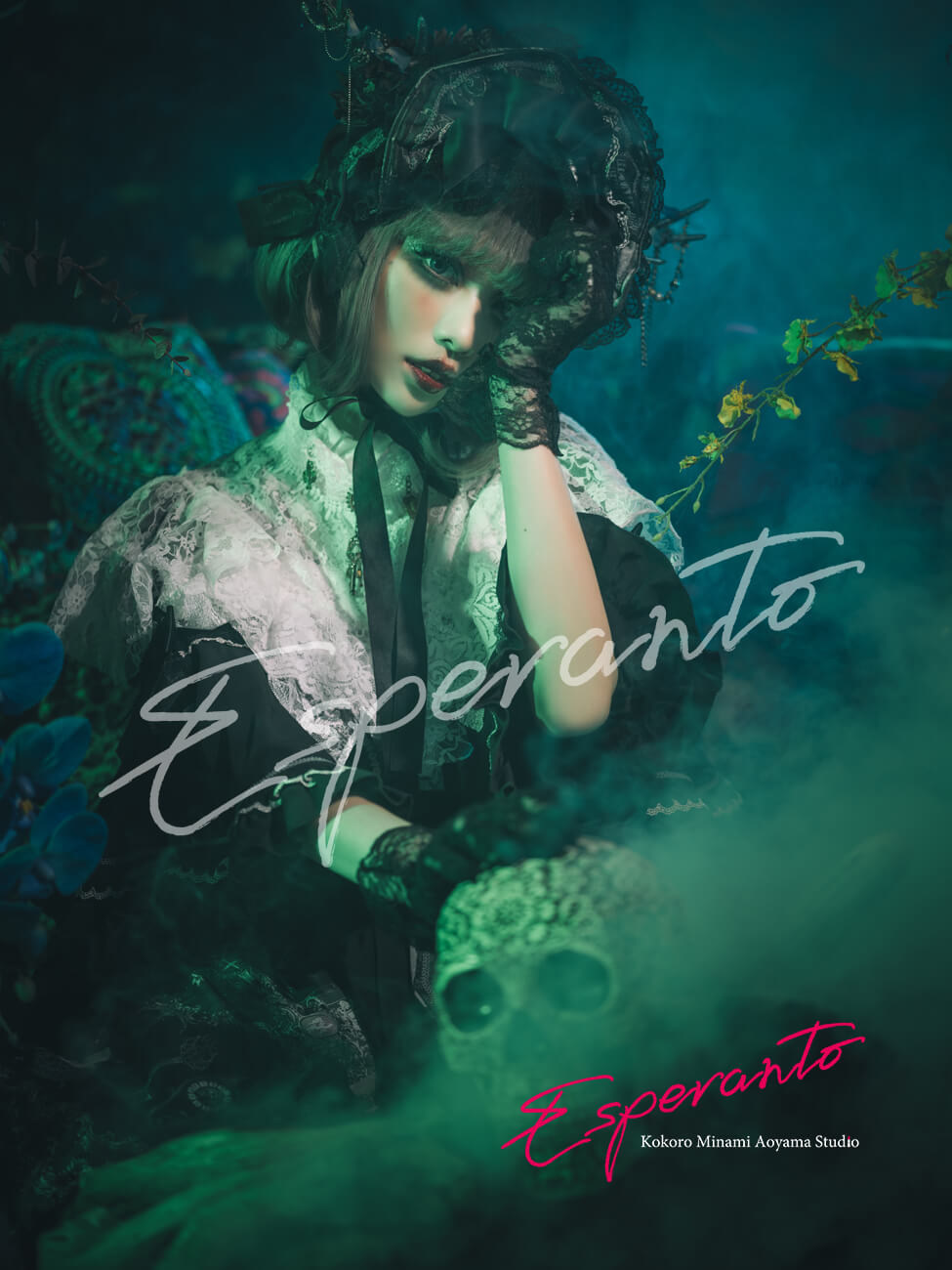 The trapped wreckage knows everything
The view I saw with my hollow eyes has passed through time.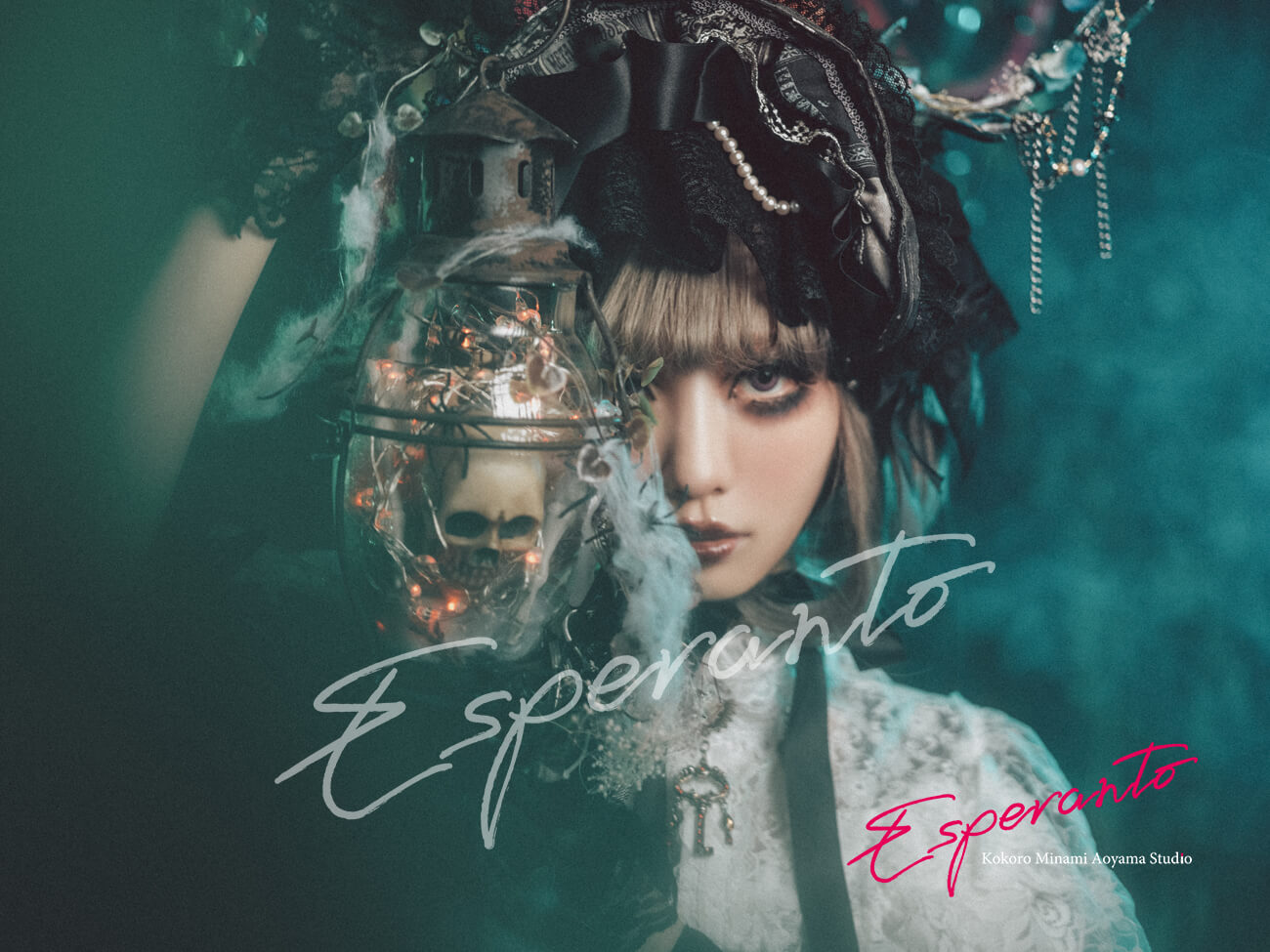 This is the story of Cybèle, who lives in a mansion, and Noir, who resides in her heart.
Hello!
Recently, I have been busy peeling chestnuts that a friend of mine gave me.
I am Tanaka, a member of the makeup staff.
Now, as you saw at the beginning…
CYBÈLE, which was so popular in Kyoto.
It is back in Tokyo this fall!
This plan is based on the theme of "Beast x Lolita".
Perfect for Halloween!
There are two styles to choose from: red and black.
Let's take a look at each of these styles right now!
《Red version.》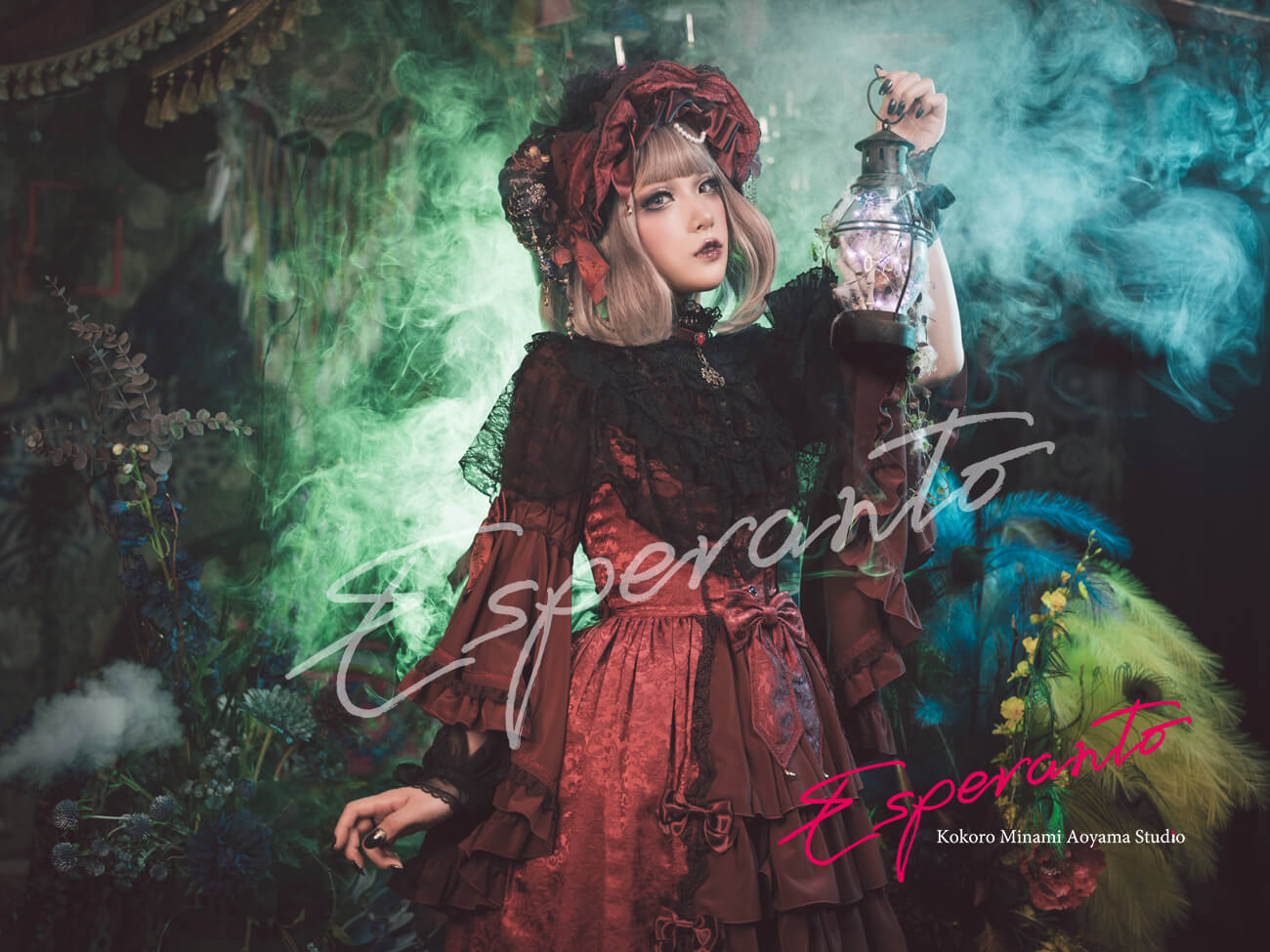 The red dress is suspiciously cute in this style.
It is characterized by its large horn.
A black false collar is worn on the chest for a darker look.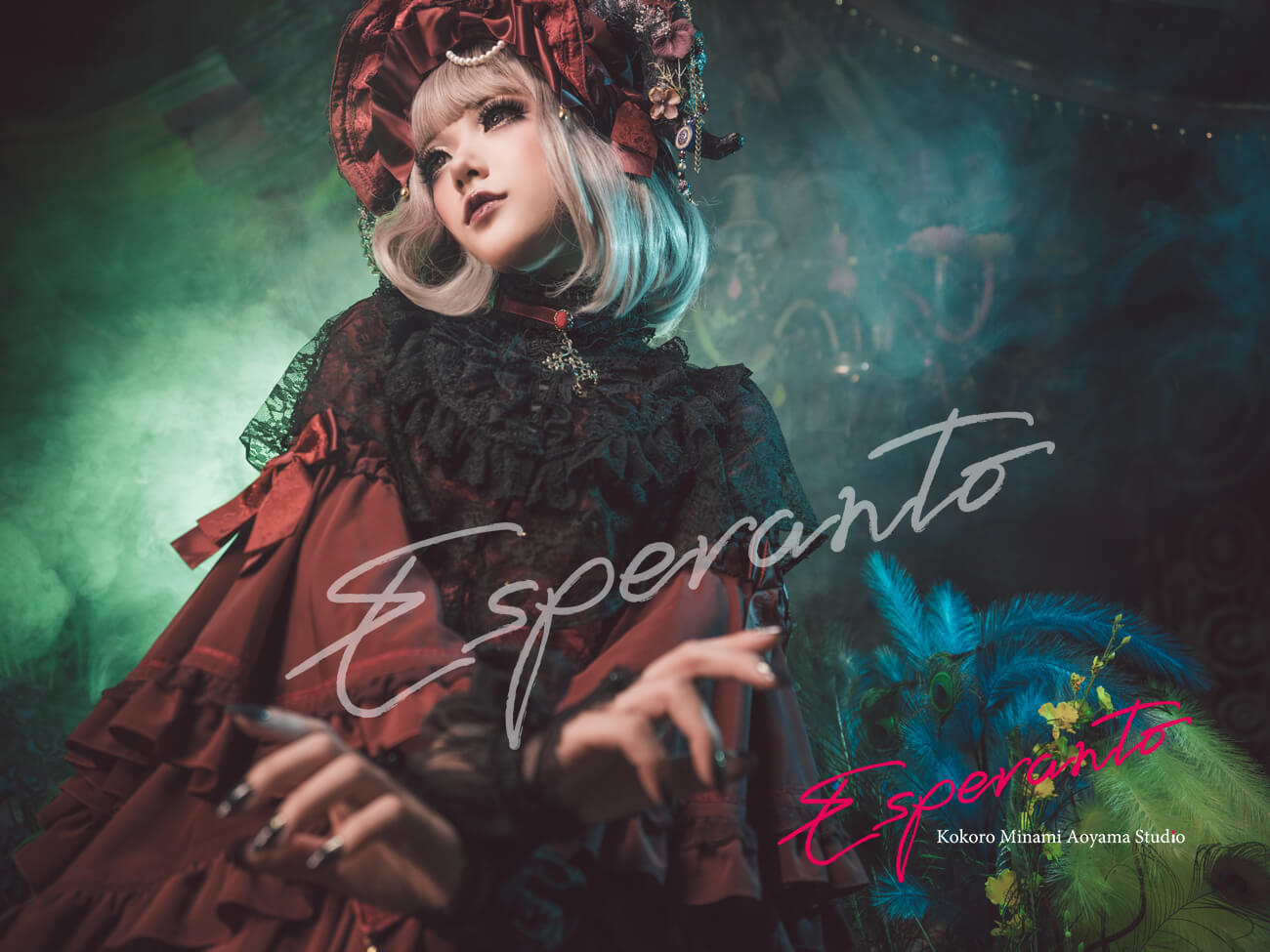 《Black version.》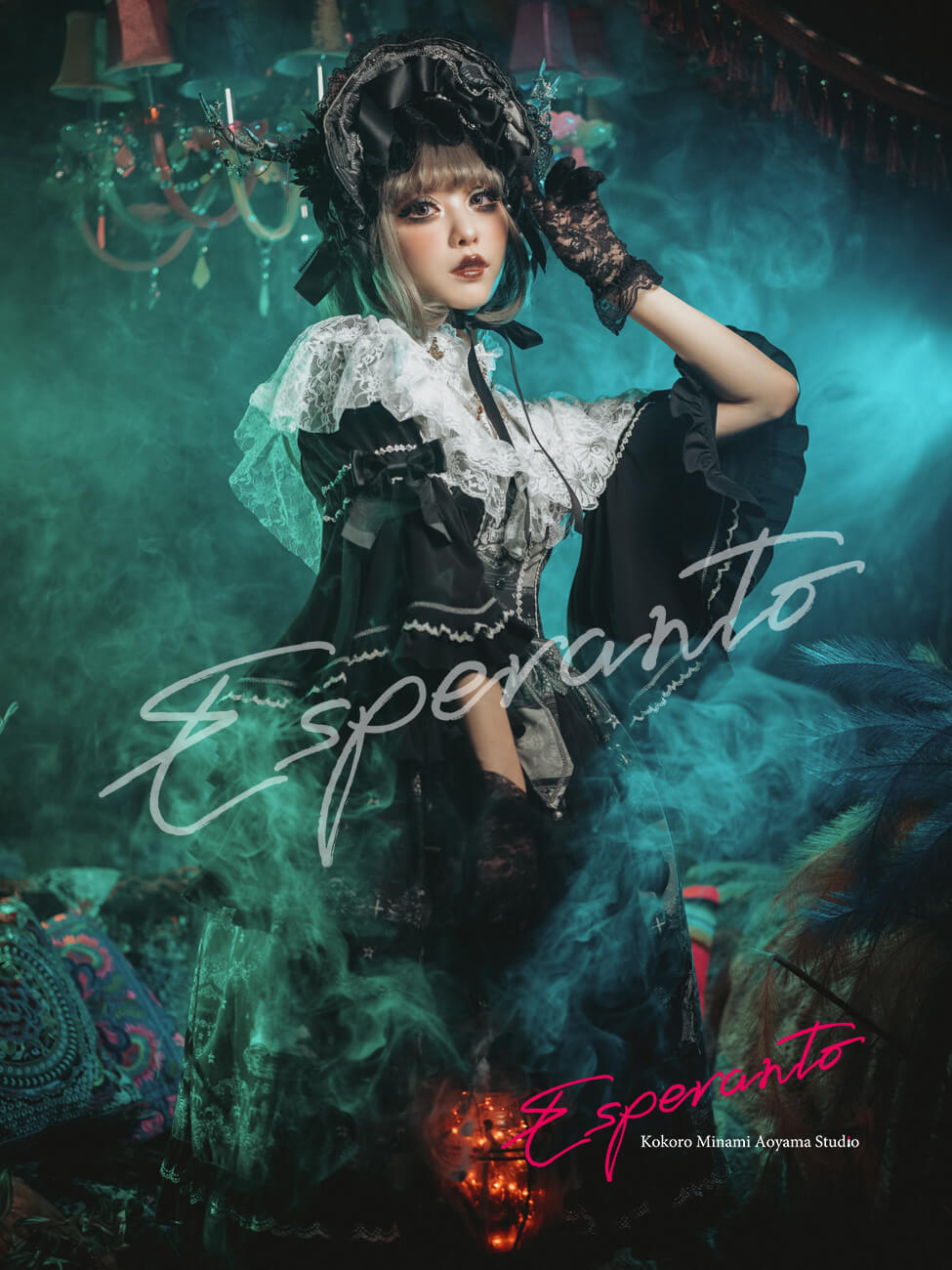 The black dress is perfect for Halloween.
The white collar gives the impression that it is not too dark.
The antlers on the head resemble deer or reindeer.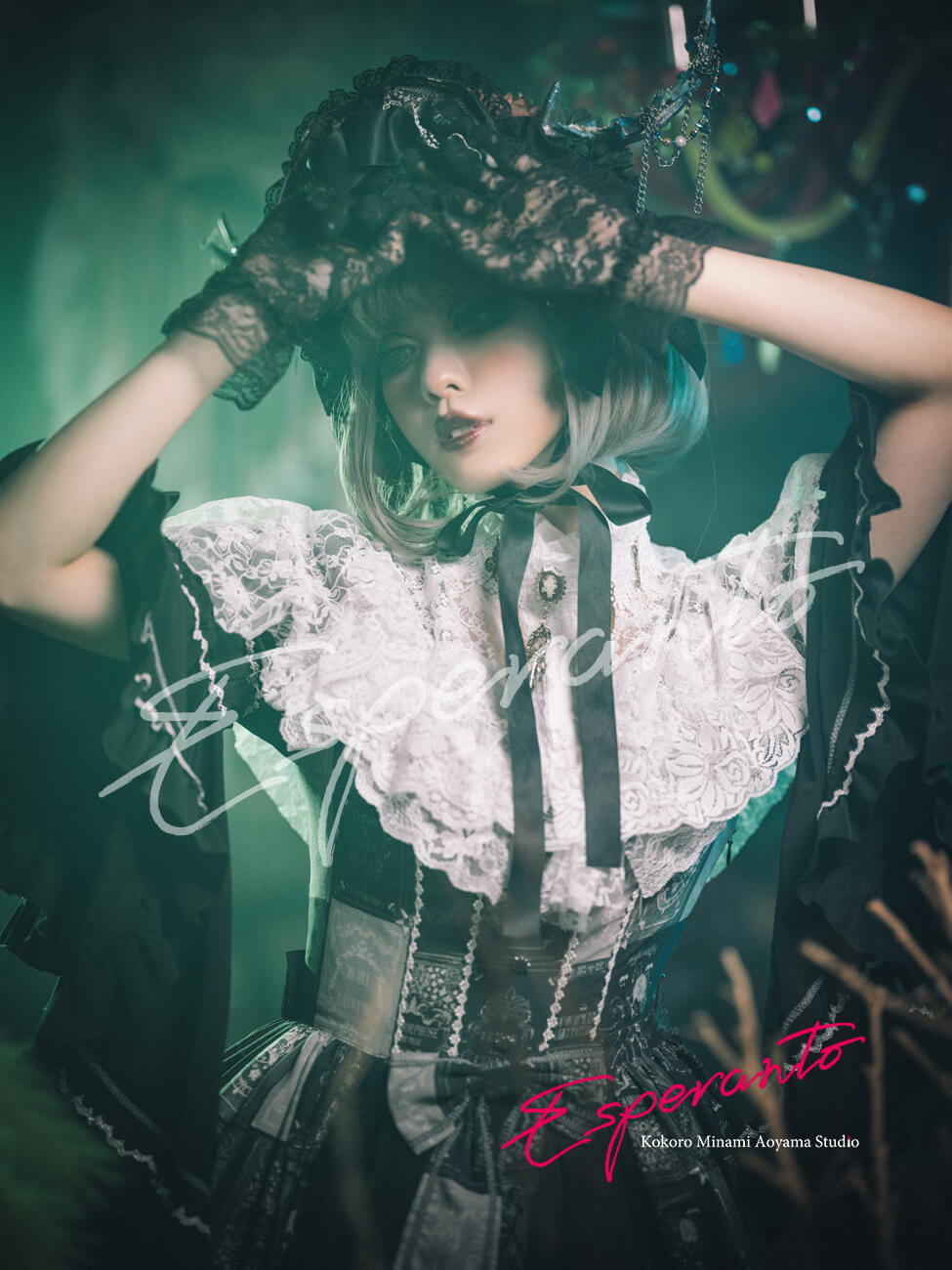 By the way, the collar and antlers are newly prepared.
And what can I say!
The photo booth is the one we would like to draw your attention to.
This time we're using the Gypsy Caravan
What do you think!
This "forest" feeling!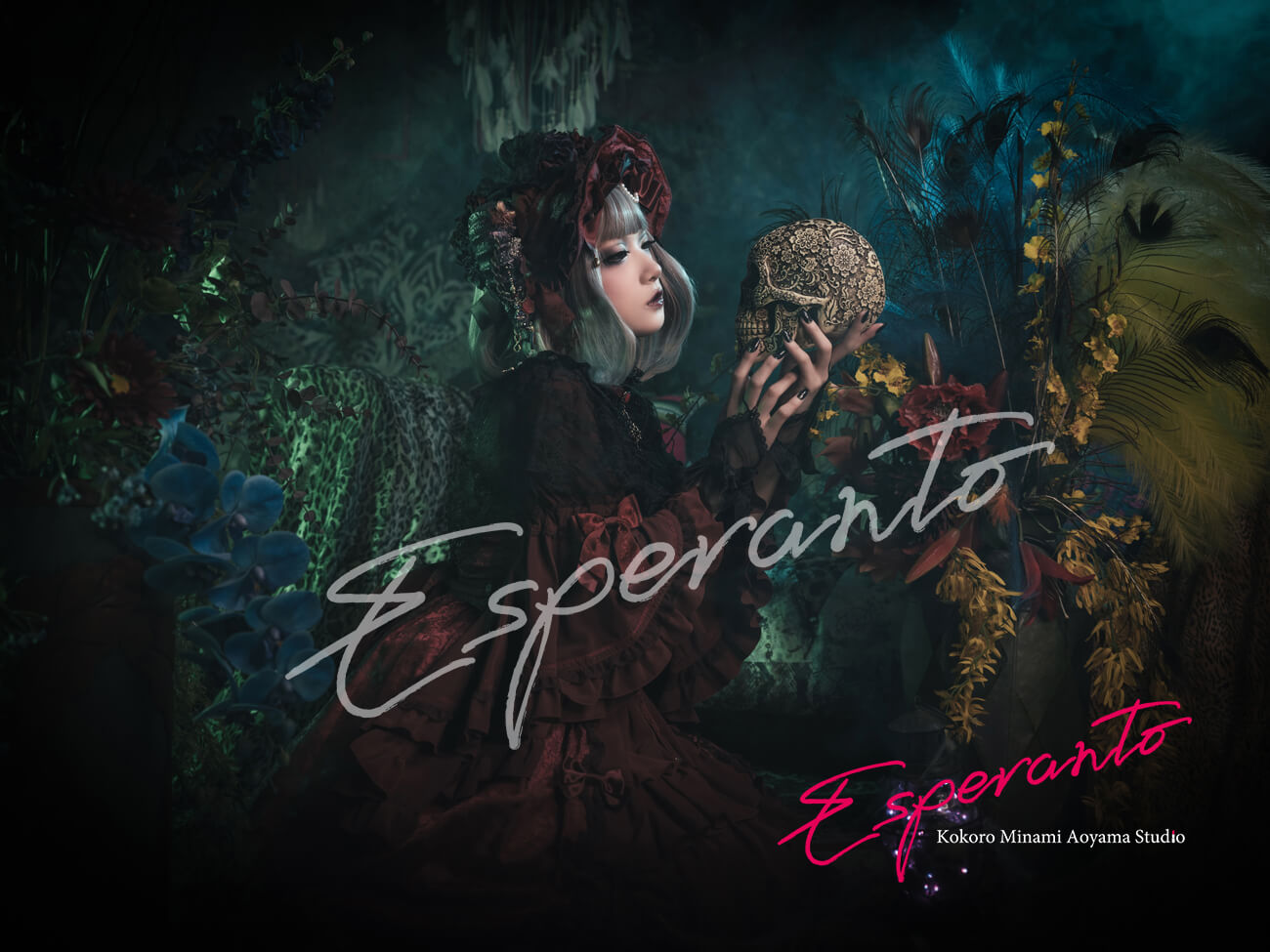 At Esperanto KOKORO Kyoto Okazaki studio, the courtyard was mainly used for the Cibert shoot, but
Unfortunately, Esperanto KOKORO Minami-Aoyama studio does not have a courtyard…
So…
Using color filters, the photographer recreated a forest in the studio!
The Lolita experience is usually only photographed at Grange Garden, so you can enjoy a special Lolita experience, not only in costume but also in the booth, for Halloween only!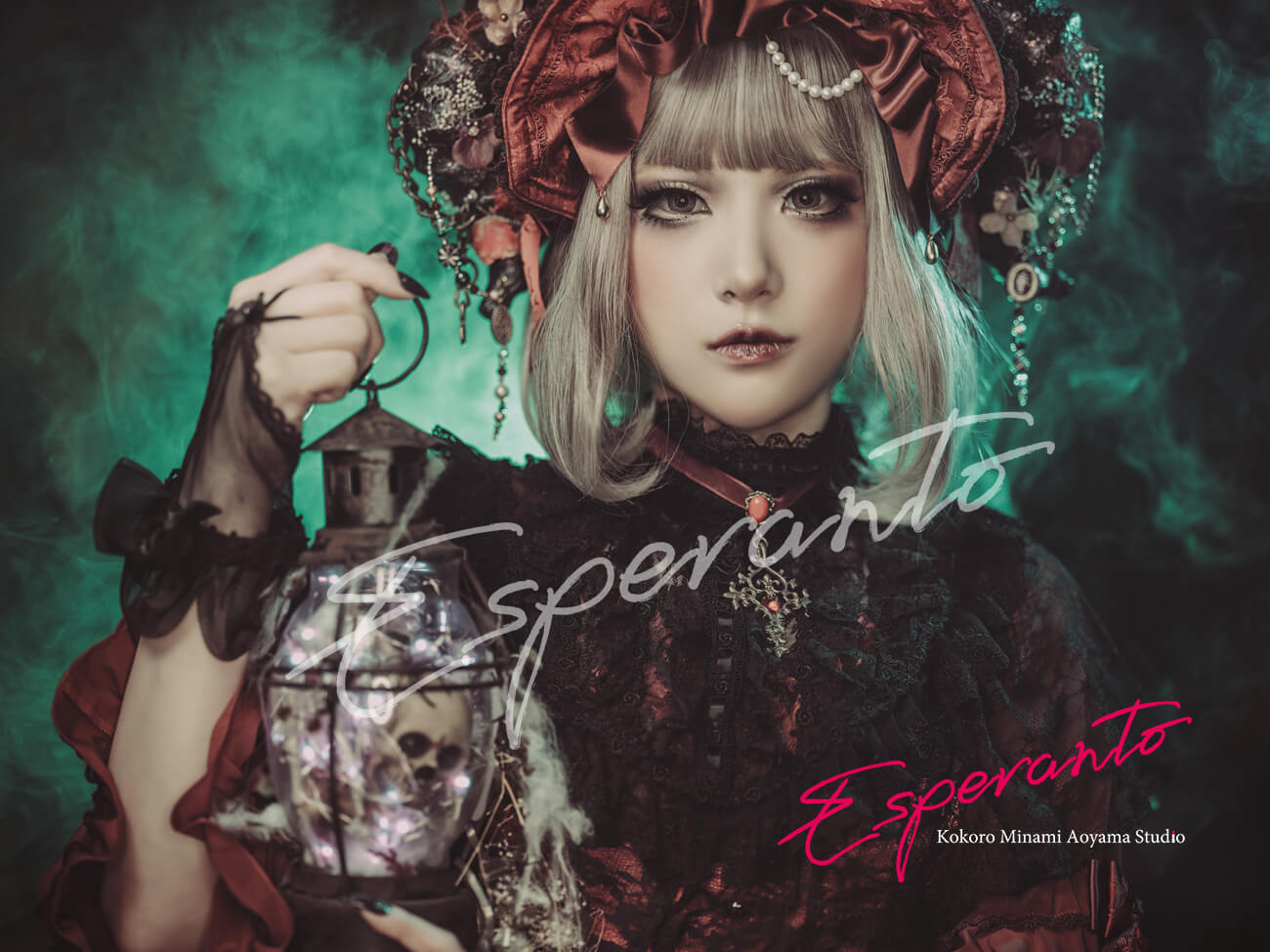 And this lantern here.
Inside is a skeleton.
It also comes with spiders and cobwebs, making it the perfect Halloween accessory!
Two outfits are available for this event, and an optional group photo shoot (3,850 yen including tax) can be added.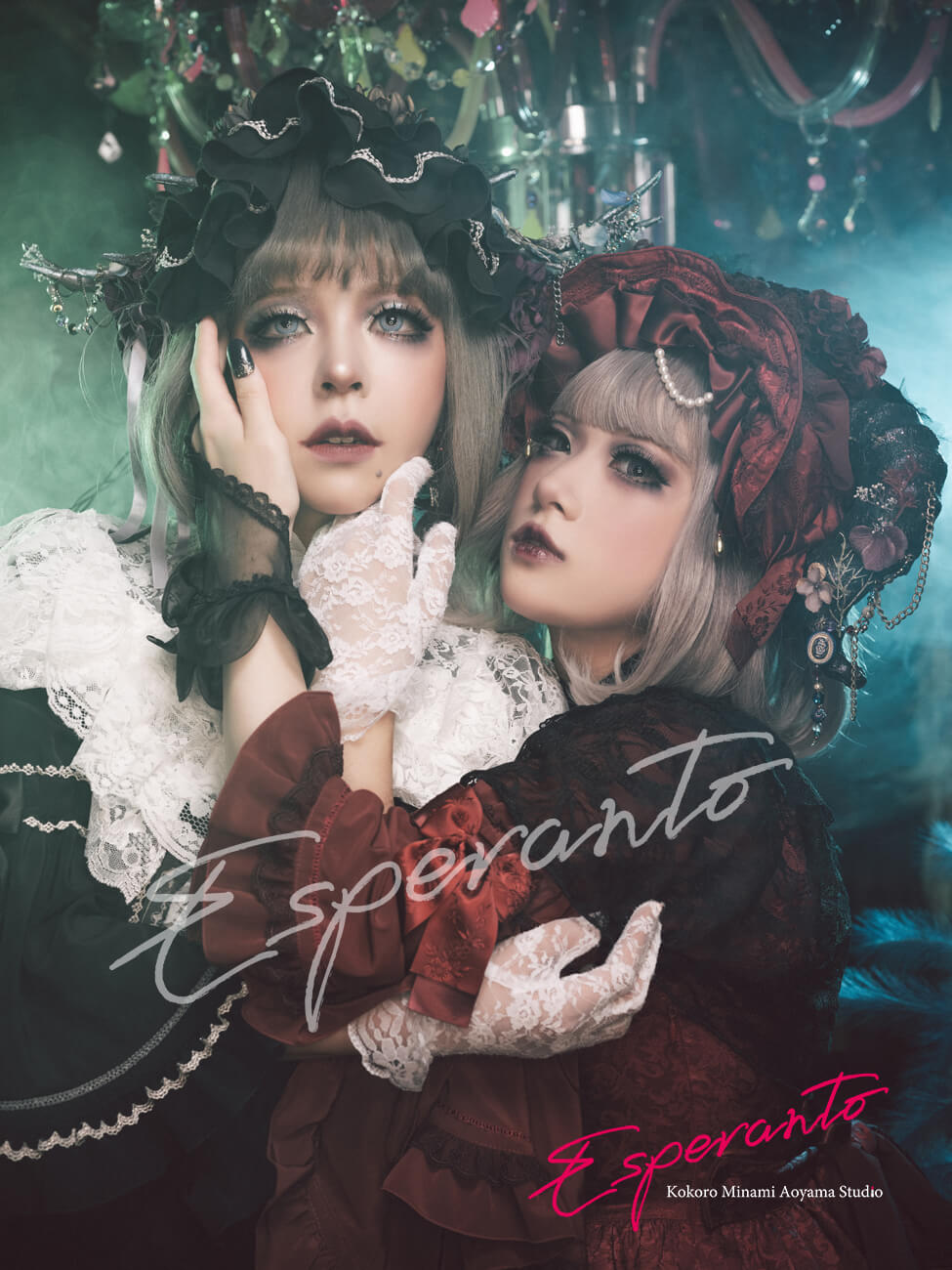 If you experience it together, it will be twice as cute.
Please let us know when you make your reservation!
(Costumes and antlers are fixed for each.)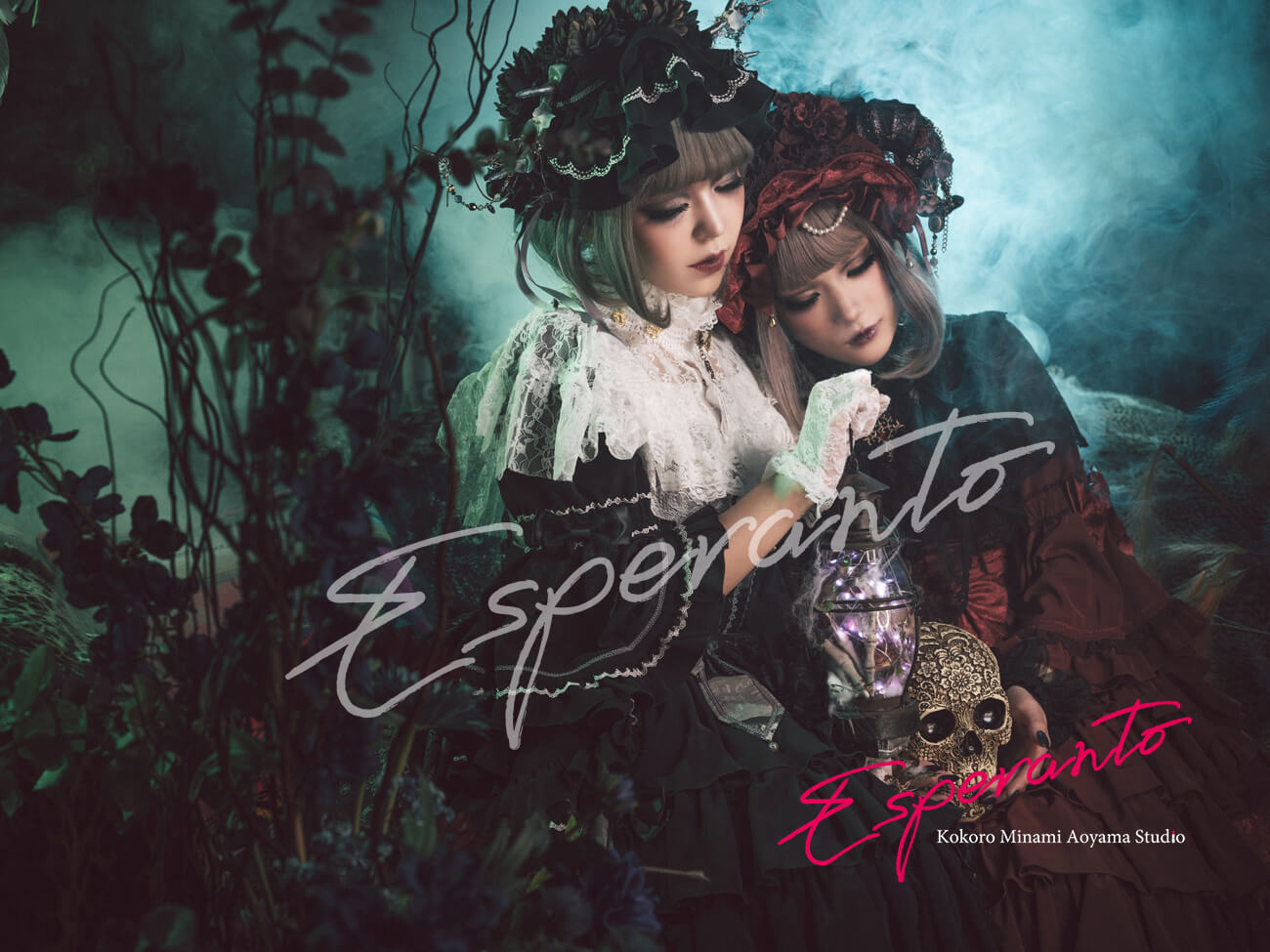 By the way, Cybèle here has a dark makeup.
Especially the nose shadow!
Since blush and eye shadow are also applied well,so the entire face is covered with dark makeup.
You may be surprised when you experience it, but it's Halloween, too.
We hope you enjoy the experience!
Cybèle
¥ 26,500(29,150 including tax)
limited time: Saturday,October 1st,2022~Wednesday,November 30th,2022
Contents
Costume for exclusive use of Cybèle
Hair and Make-up
Photographer shooting
Photo shooting booth:Gypsy caravan
Photo shooting: 30shots
Goods: 3 retouched data
Shooting with special effects using a smoke machine
*Please decide red ver. or black ver. at the time of reservation.
*Only neltips can be brought in.
*Costumes, false collars and necklaces cannot be changed.
*The horn and head accessory exclusive to this plan are required items.
(Decorations other than the antlers exclusive to this plan are not allowed.)
*You can choose any wig you like.
*You cannot arrange hair with natural hair.
*Group photos can only be taken with other Siberts. We cannot take group or group photos in any other style.
*Optional art makeup can be added from a selection of Halloween-specific art makeup.
*Cannot be used in conjunction with any discounts or coupons.