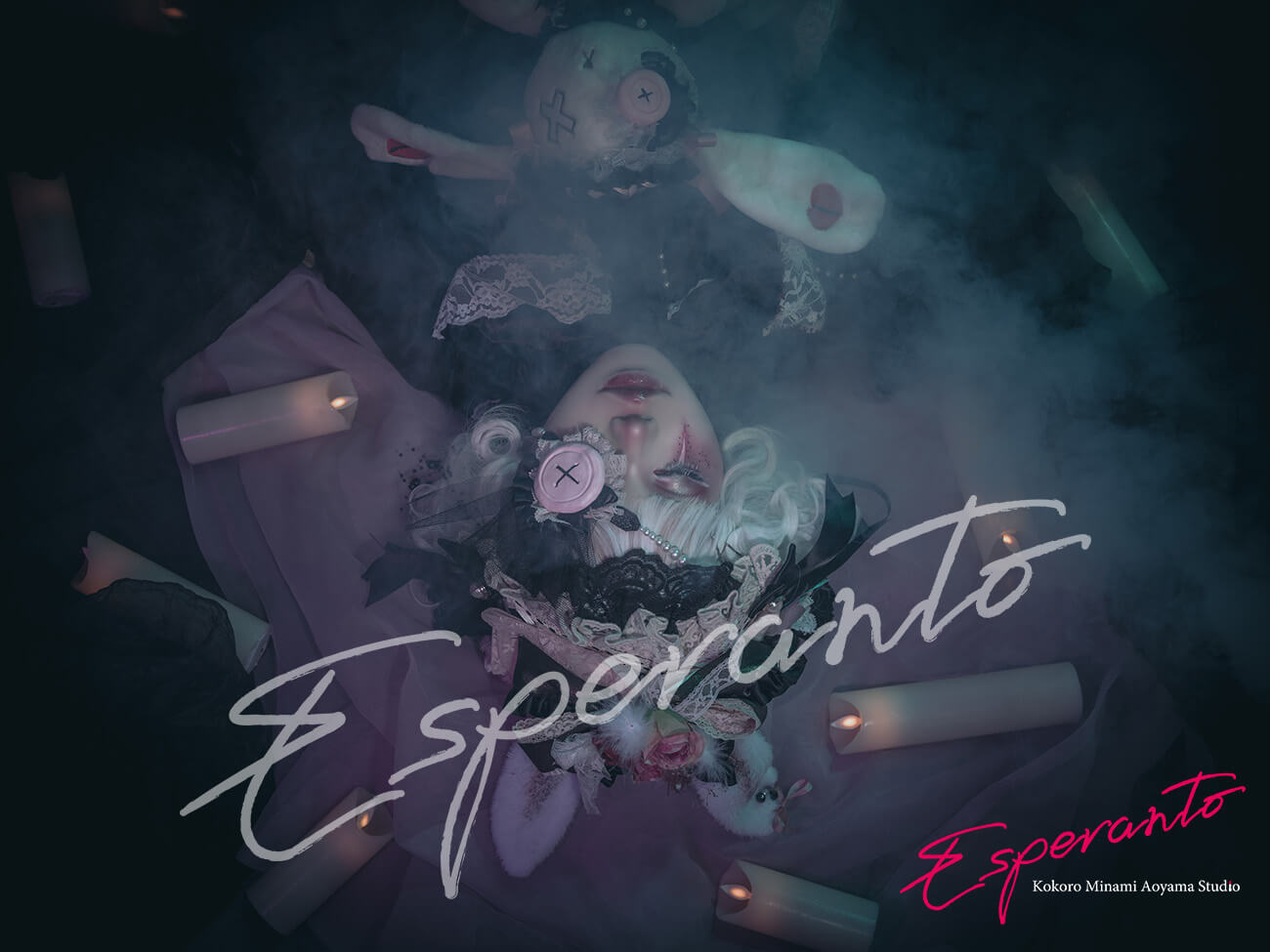 Caline
You're cute
I love you
Let's be together forever, forever
My precious you
We'll be together forever and ever
Wherever you go,
No matter what you do,
Holding hands
You smile at me
In your eyes,
always my cute ears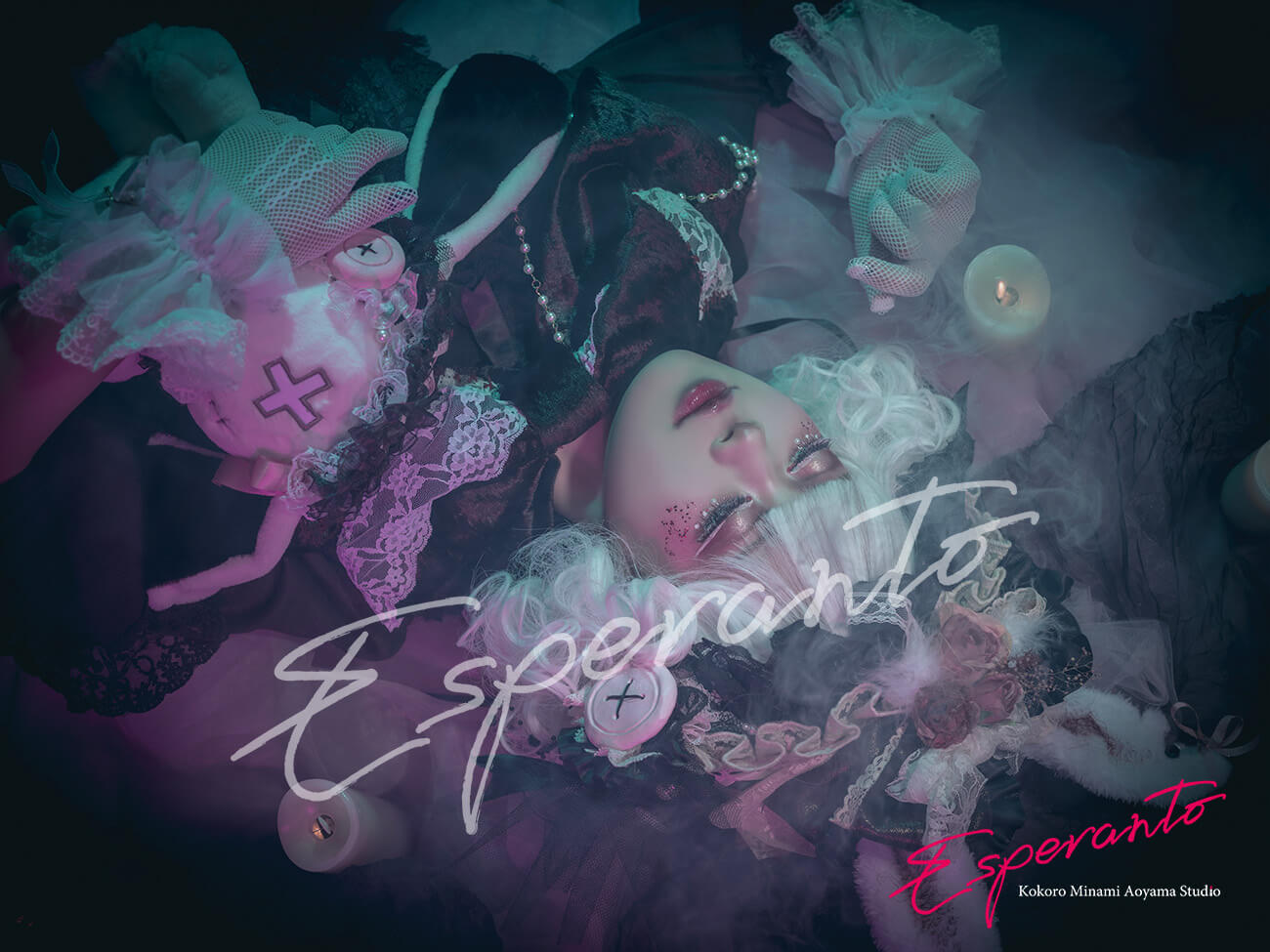 You specially made it for me,
A dress full of lace and frills
Big ribbons
We'll always be together
Because you love me.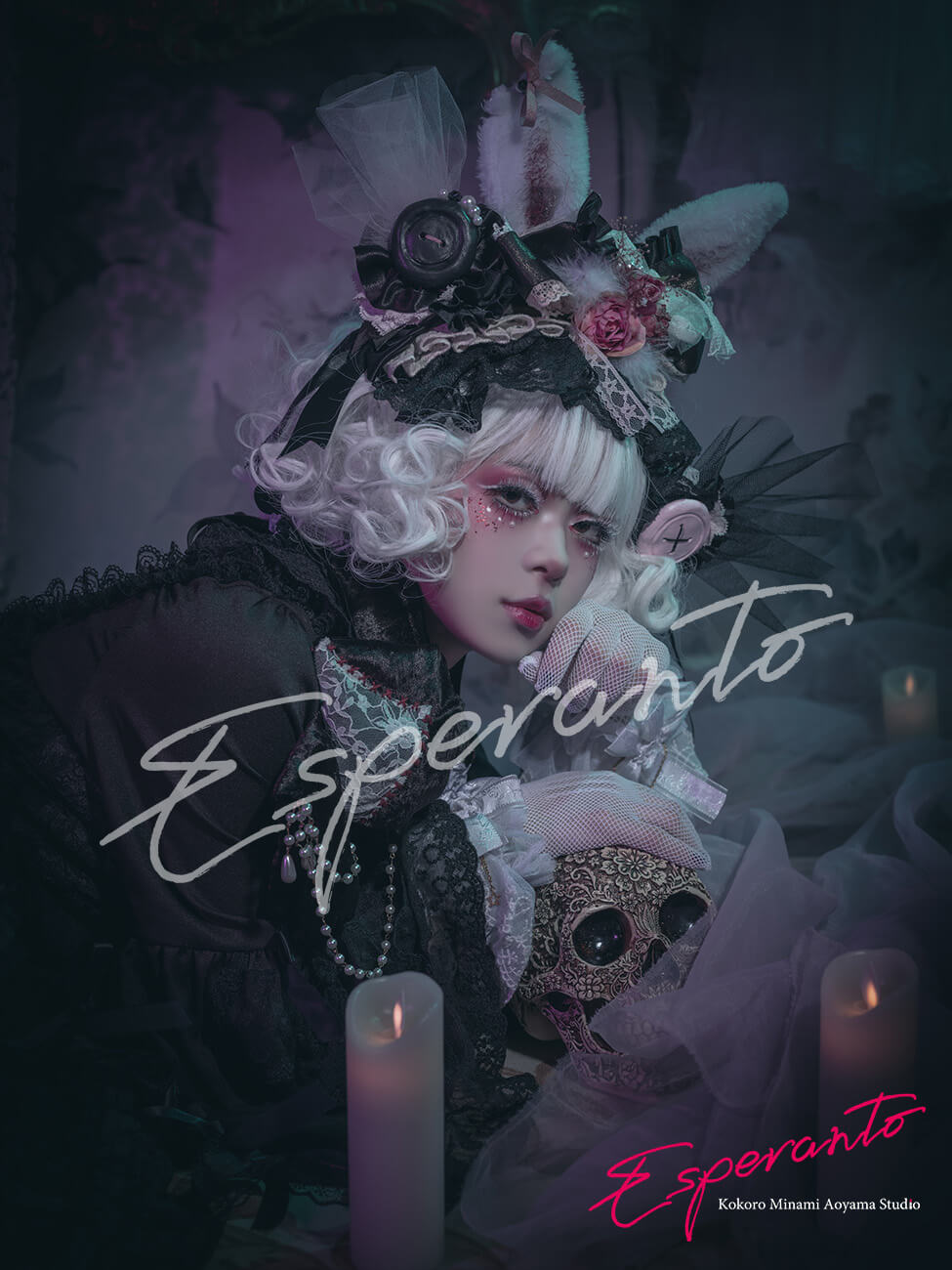 You're leaving behind me today
I don't know why
I'm sure there will be days like that too.
Today, too..,
Also,Today too..,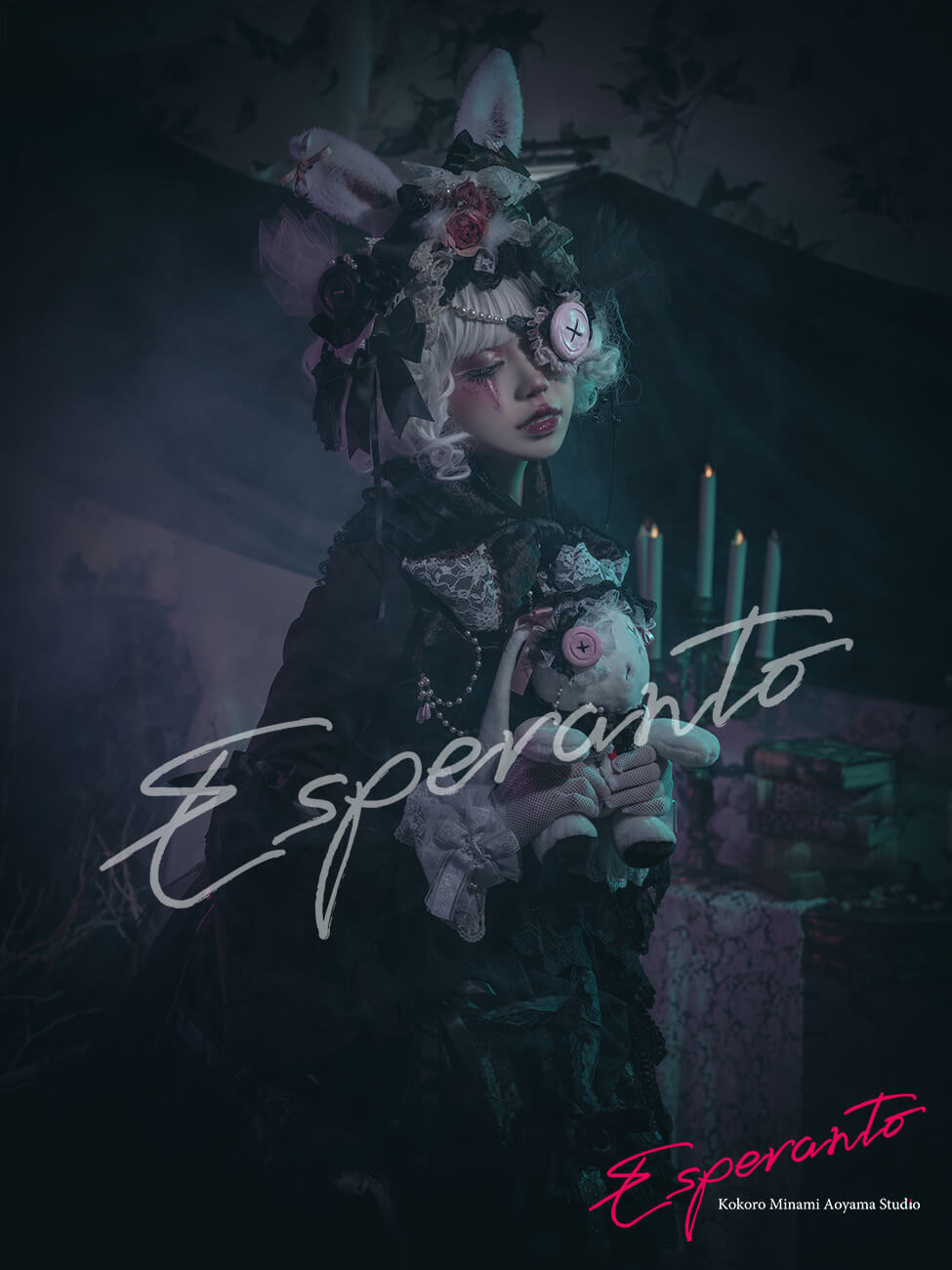 I wonder how long it's been
You no longer need me
As if I never existed in the first place
Why…
Why did you…!
Even though you loved me so much!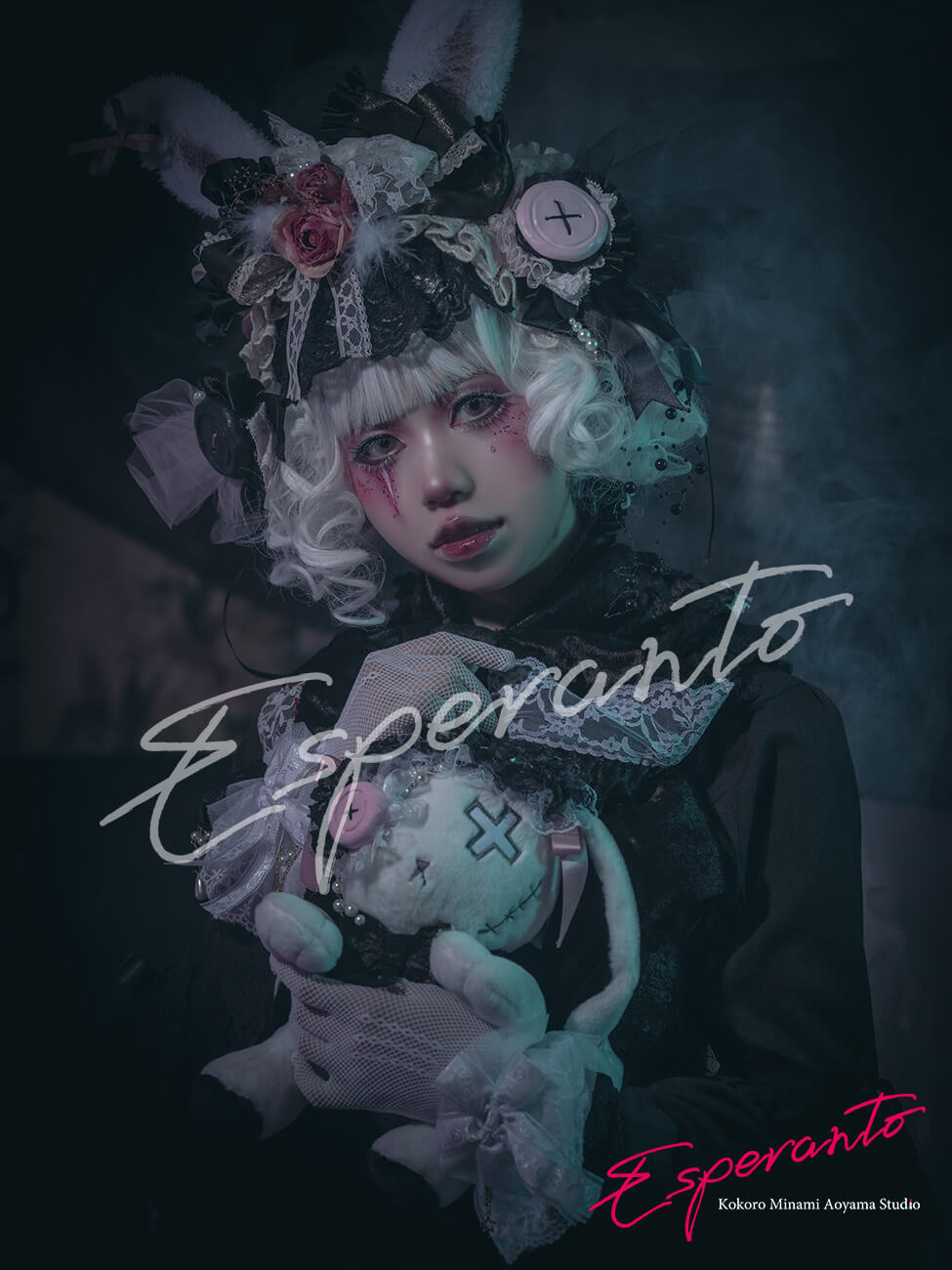 I whom you have forgotten
I'm sure I'll just rot away like this
Torn lace and frills
Eyes that have come off
I can't stop the red tears that should never flow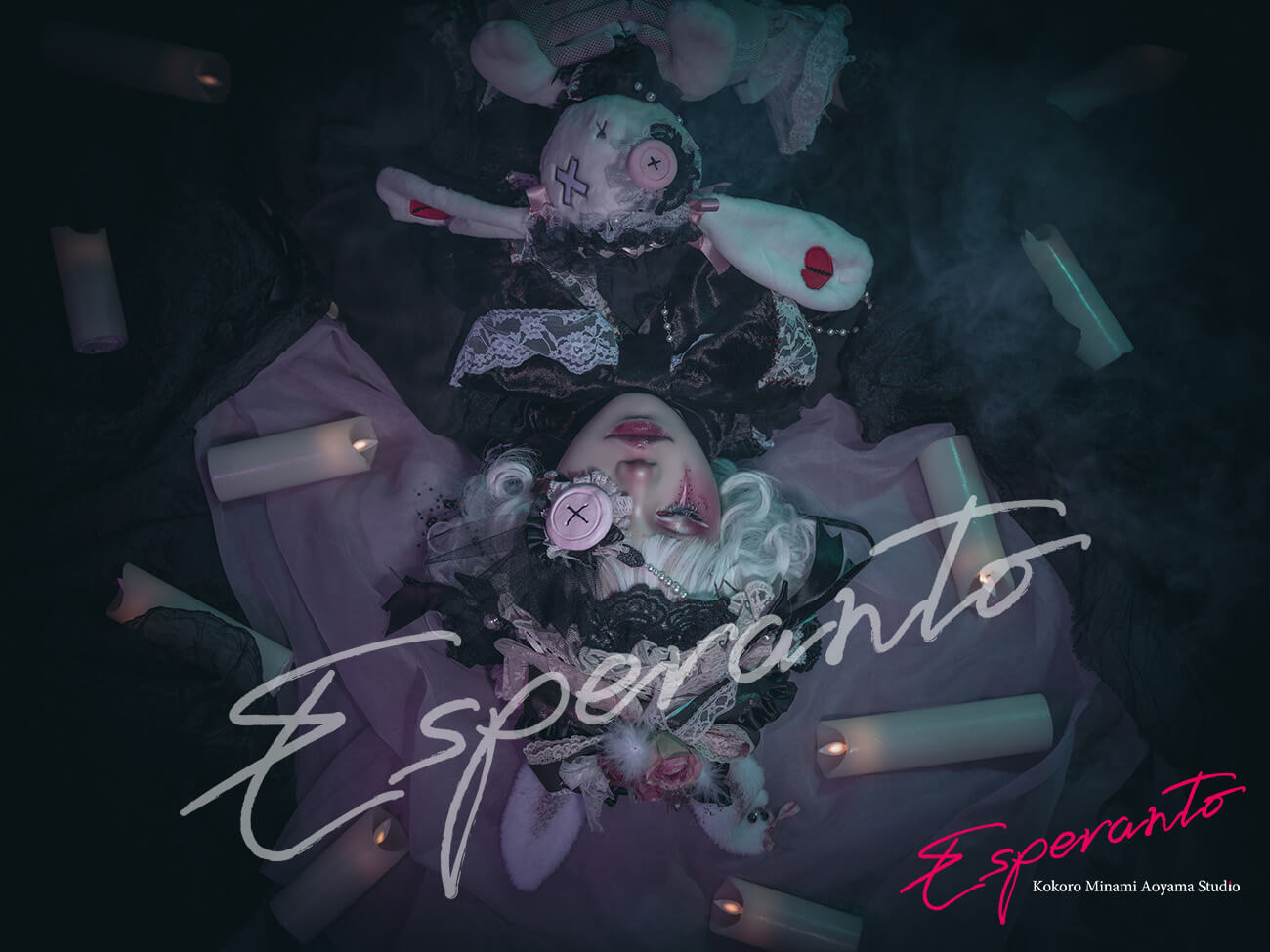 Please remember me somedayPlease remember me someday
The days you spent with me,
and My cute ears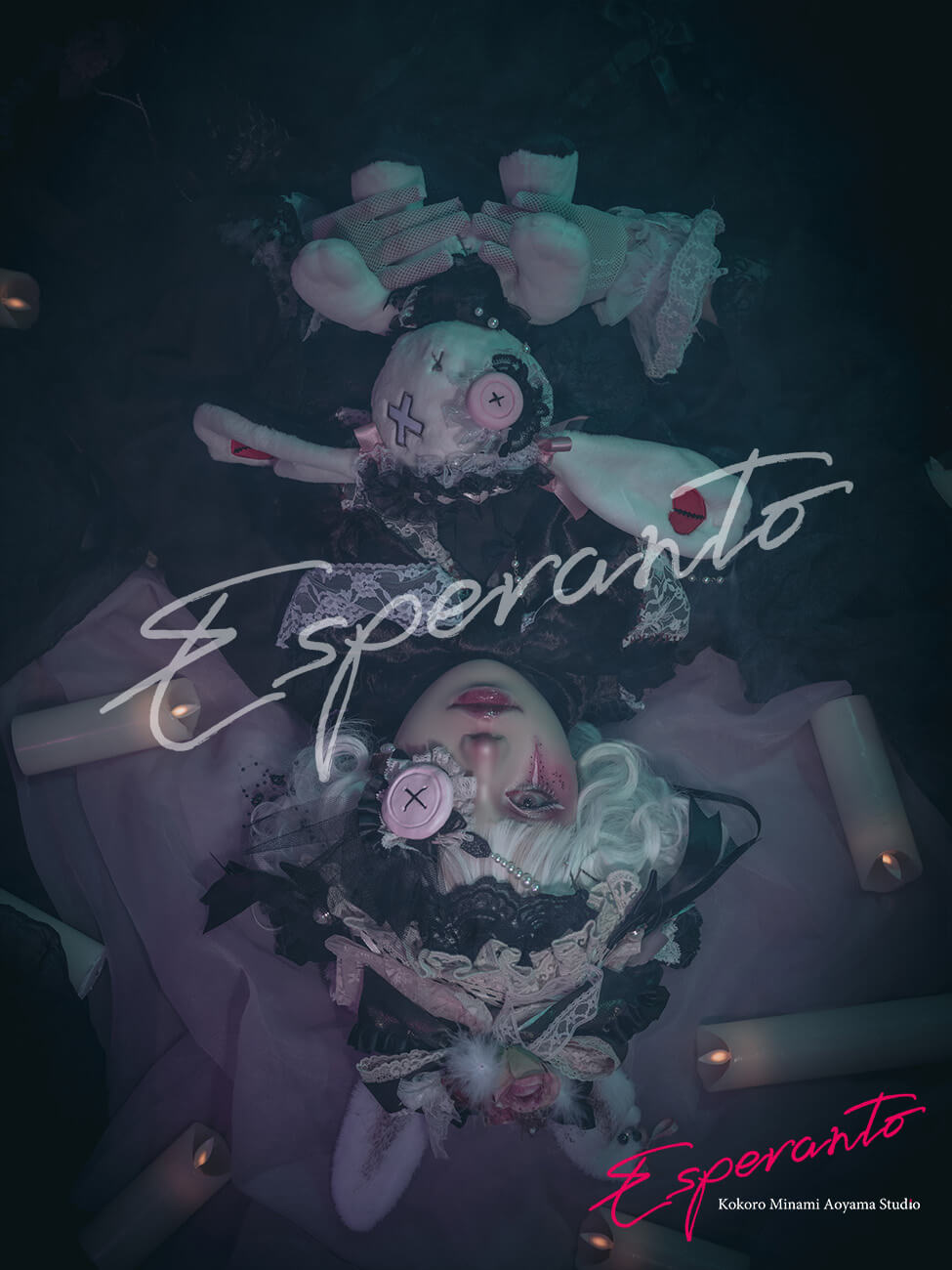 …Even if I don't remember, I'll forgive you
I will always, always love you.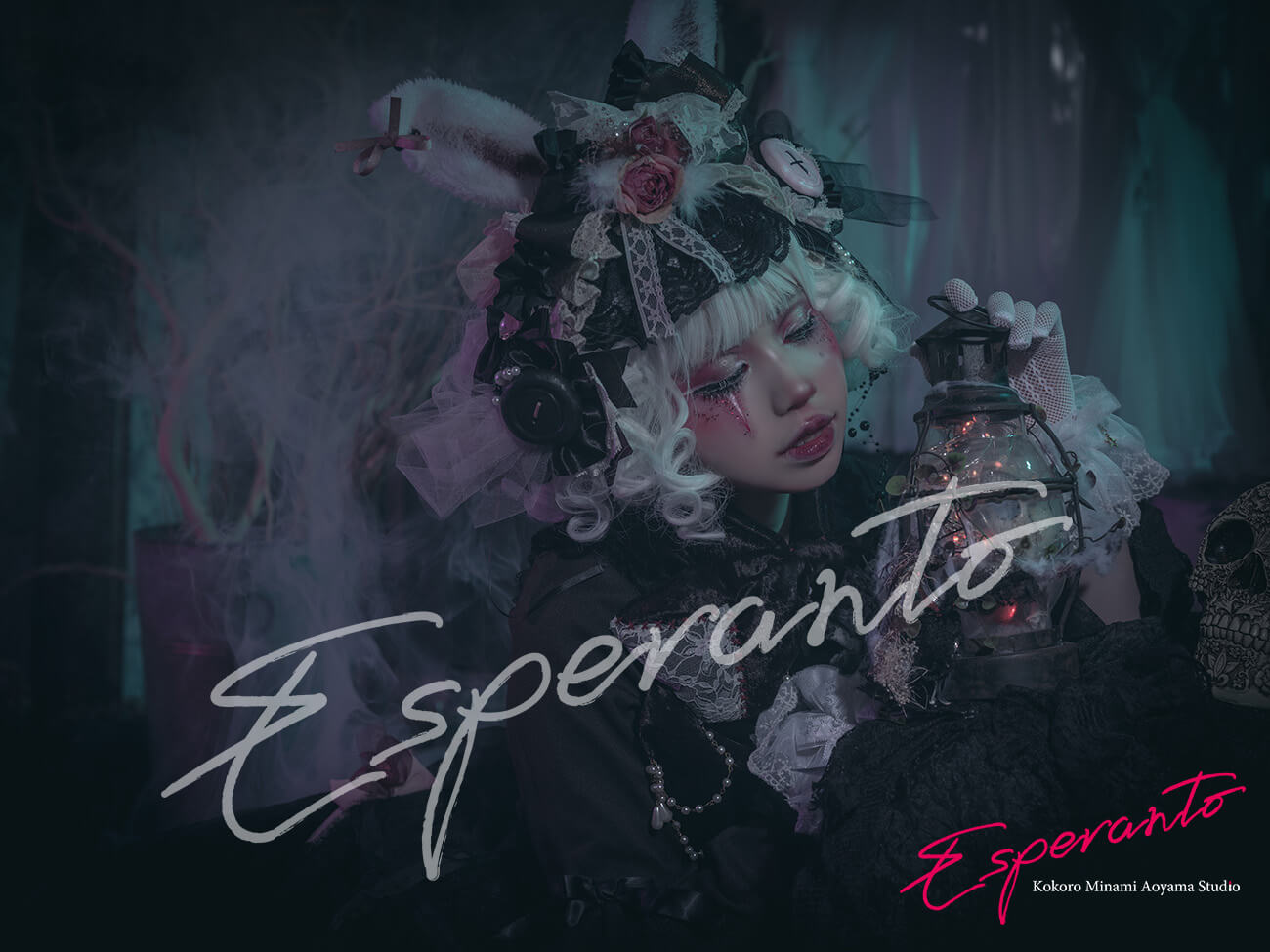 *+:。.。  。.。:+**+:。.。  。.。:+**+:。.。  。.。:+*
HAPPY HALLOWEEN!!
This season is almost here🎃
This year's Halloween theme at Esperanto KOKORO Minami Aoyama Studio is
"The Forgotten bunny"🐰
When I was little
A stuffed rabbit that used to go with him everywhere he went.
However, one day, the child grows up and the stuffed animal is forgotten.
It's sad, but it's inevitable.
Such a bunny is the main character of this project.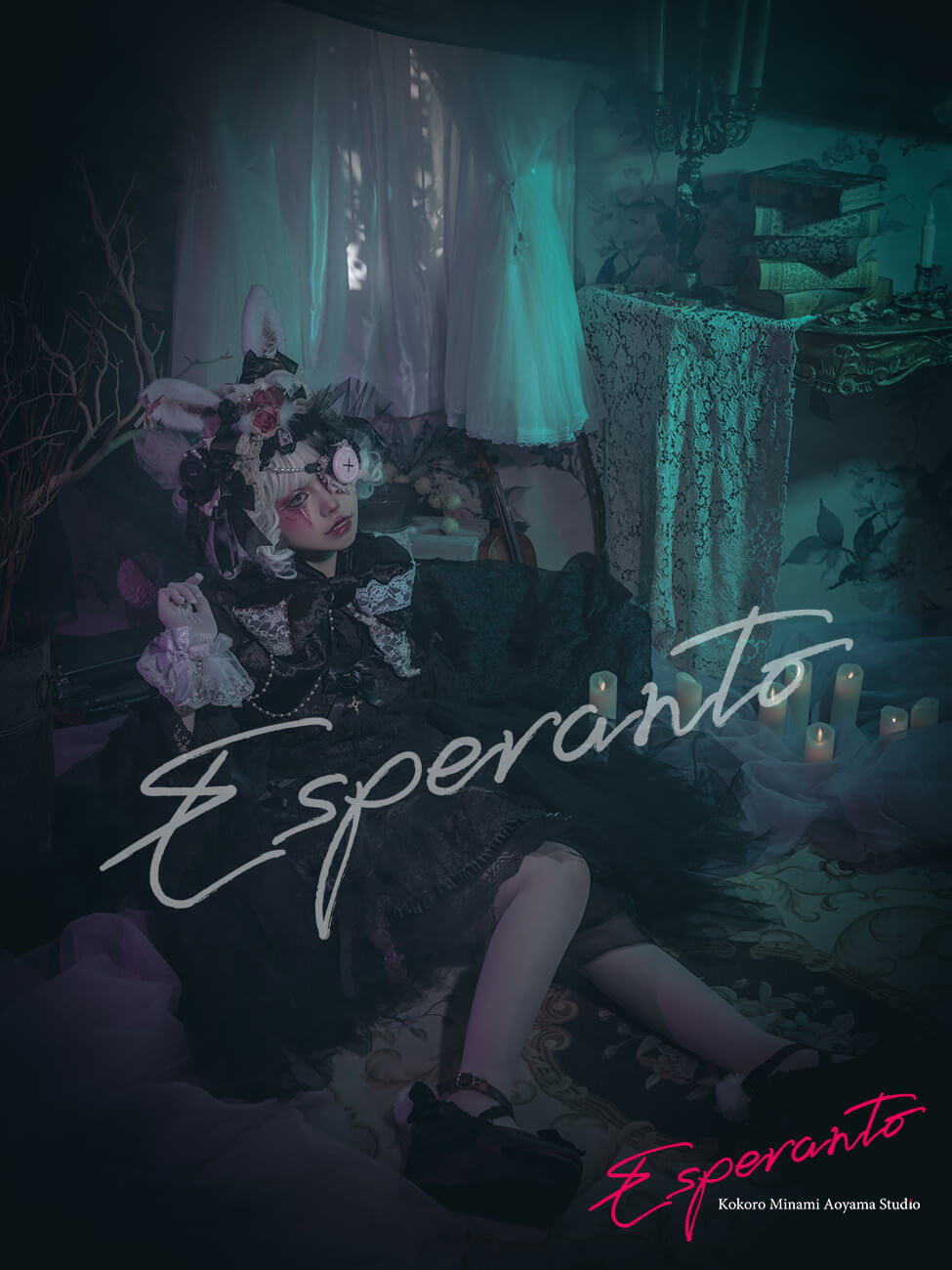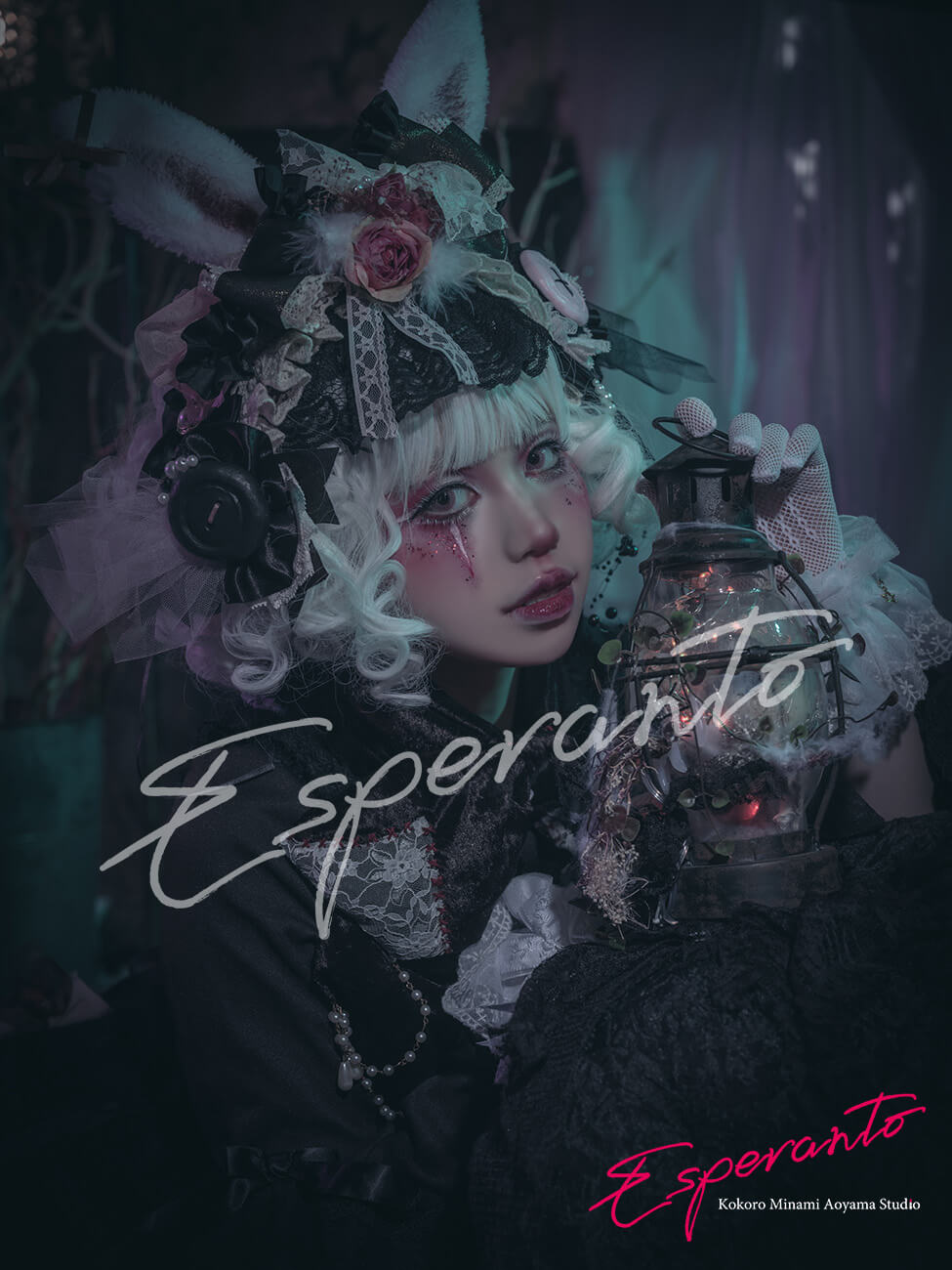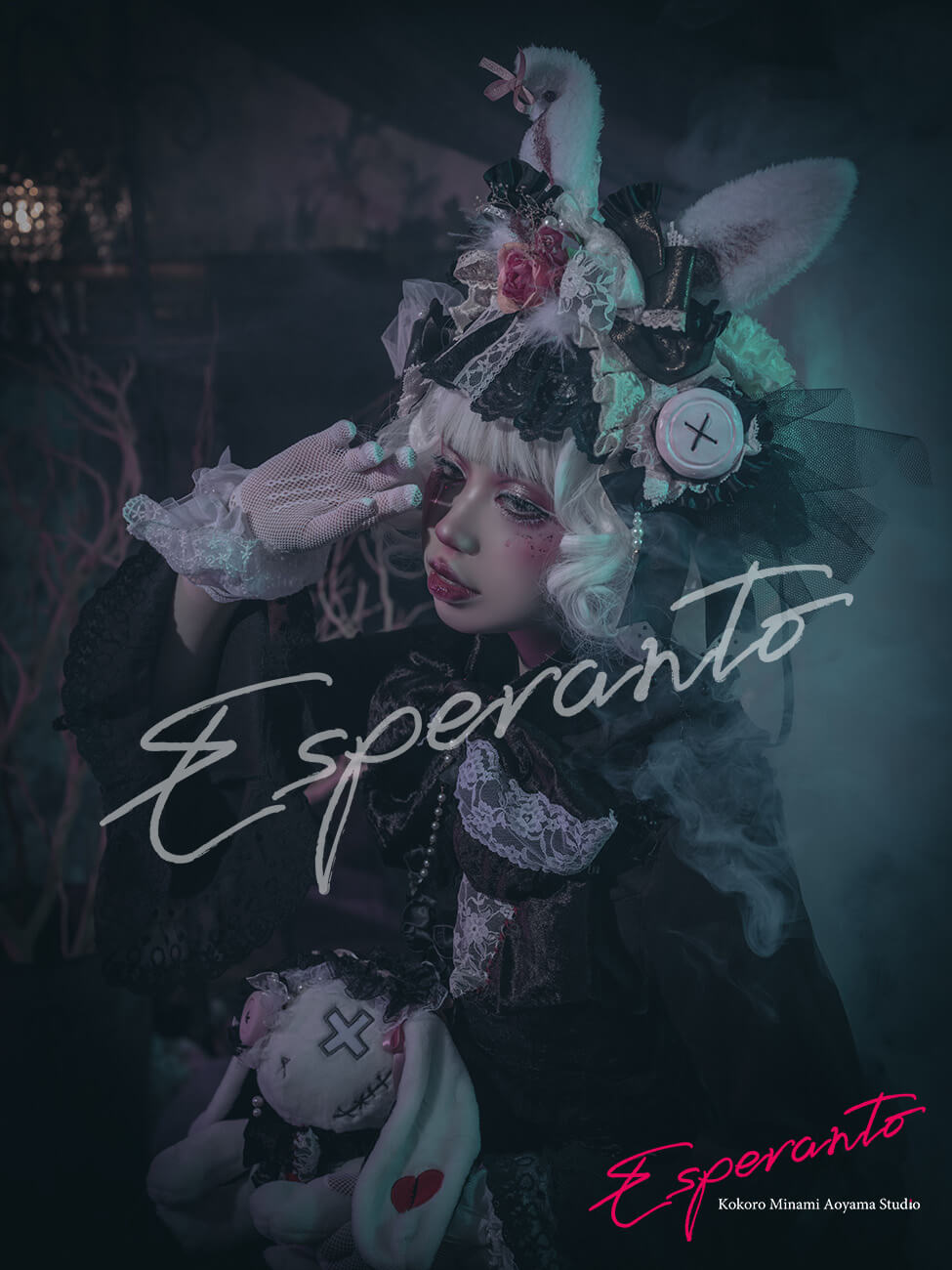 First of all, the characteristics of costumes and hair and makeup!
White curly short hair.
And an eye patch.
Bright red makeup that looks as if she has been crying
In this photo, the eyelashes are white like bunny's, but of course you can leave them black.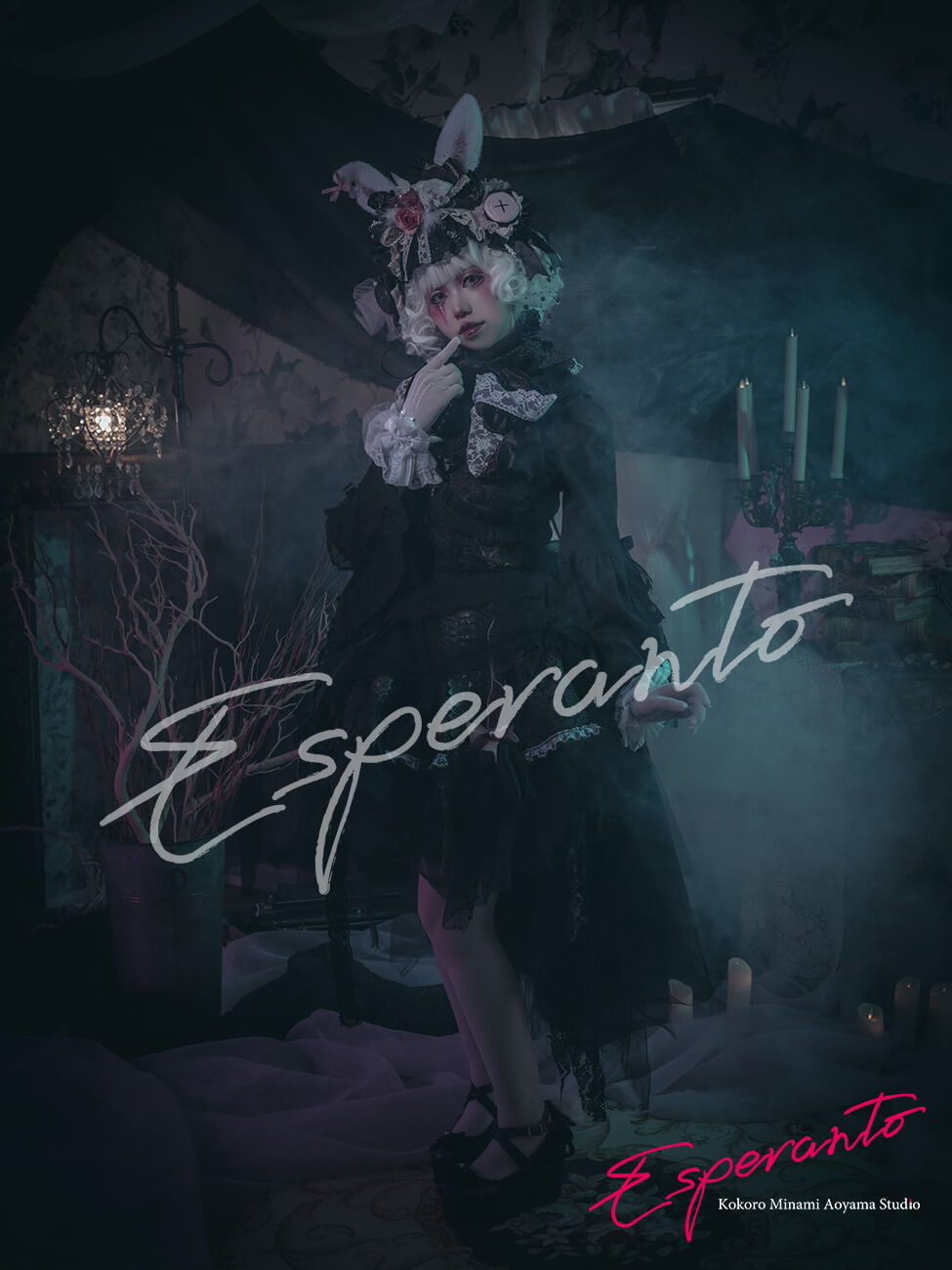 For the costume, she got a fluffy, fluttering Lolita outfit that looked like a bat!
In addition, all the makeup staff added processing to make it look like a tattered vintage.
We cut, sewed, and tore fabric,
We even put in wires…
Looking back, it was a long road!
Thanks to all of these efforts, a one-of-a-kind, super cute outfit was born!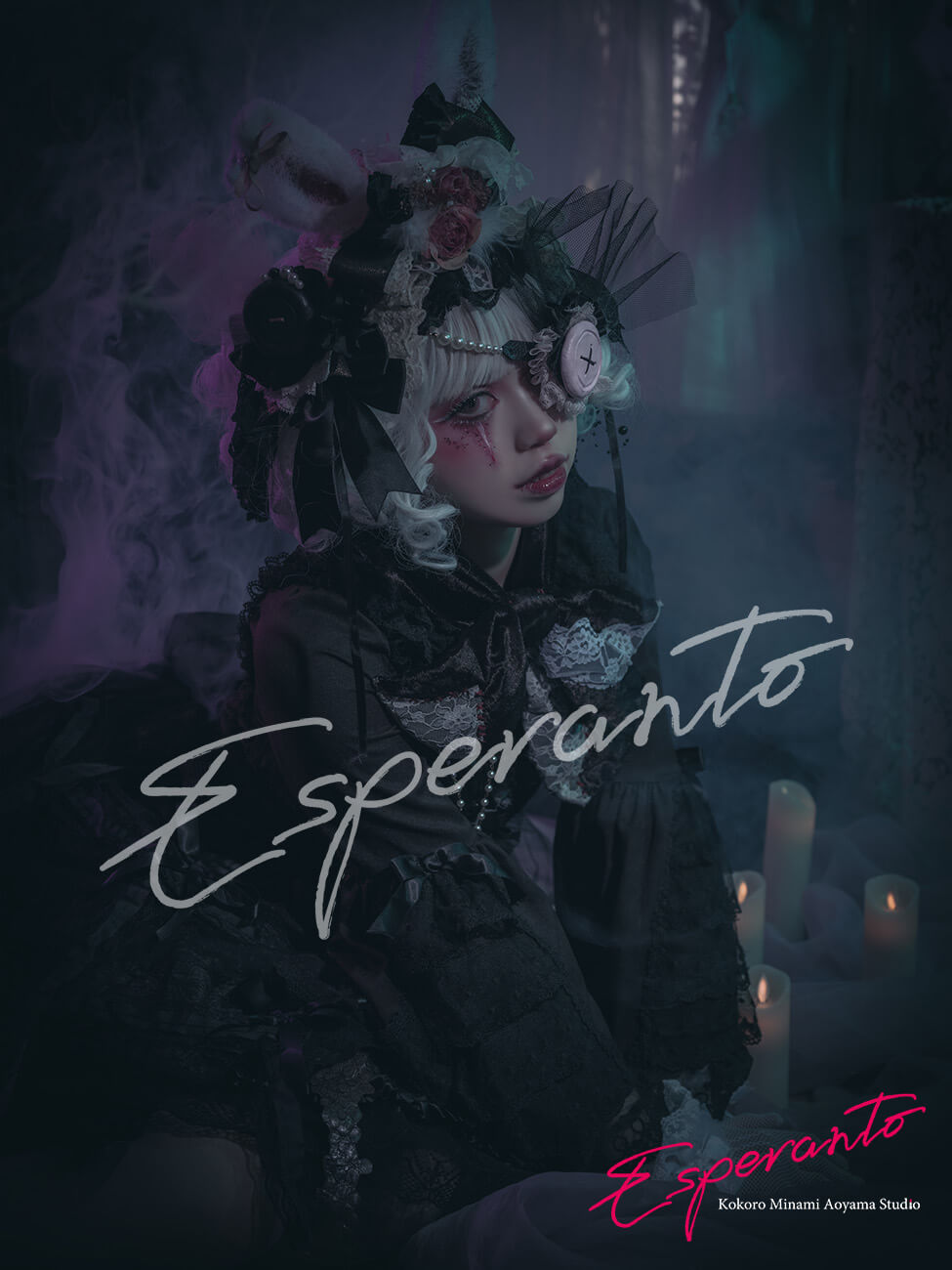 The eyepatch will be placed on your left eye (right side when facing you), but you can choose to wear it or not!
If you want to show your eyes, you can of course choose not to wear the eye patch.
In that case, we will attach the eye patch like a hair ornament 💕
(By the way, this eye patch represents the eyes of a stuffed bunny🐰)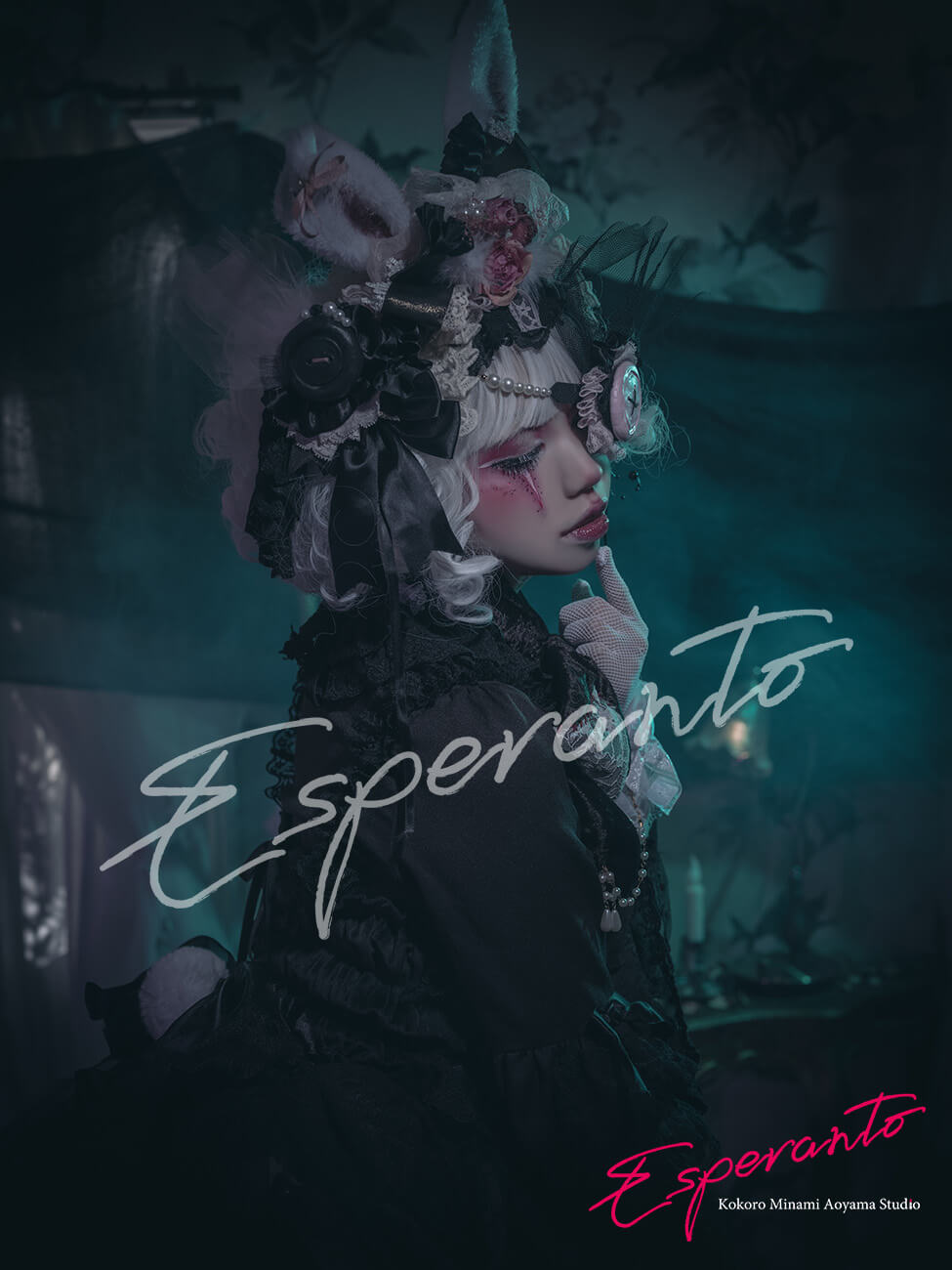 This makeup looks like tears of blood, extending from the eyes.
You can also freely choose whether to draw or not.
If you choose to draw it, it can only be done on one of the eyes.
If you are wearing an eyepatch, you can only draw on your right eye (the left side when facing the eye).
If you do not wear an eyepatch, I will draw it on the left or right side of your choice.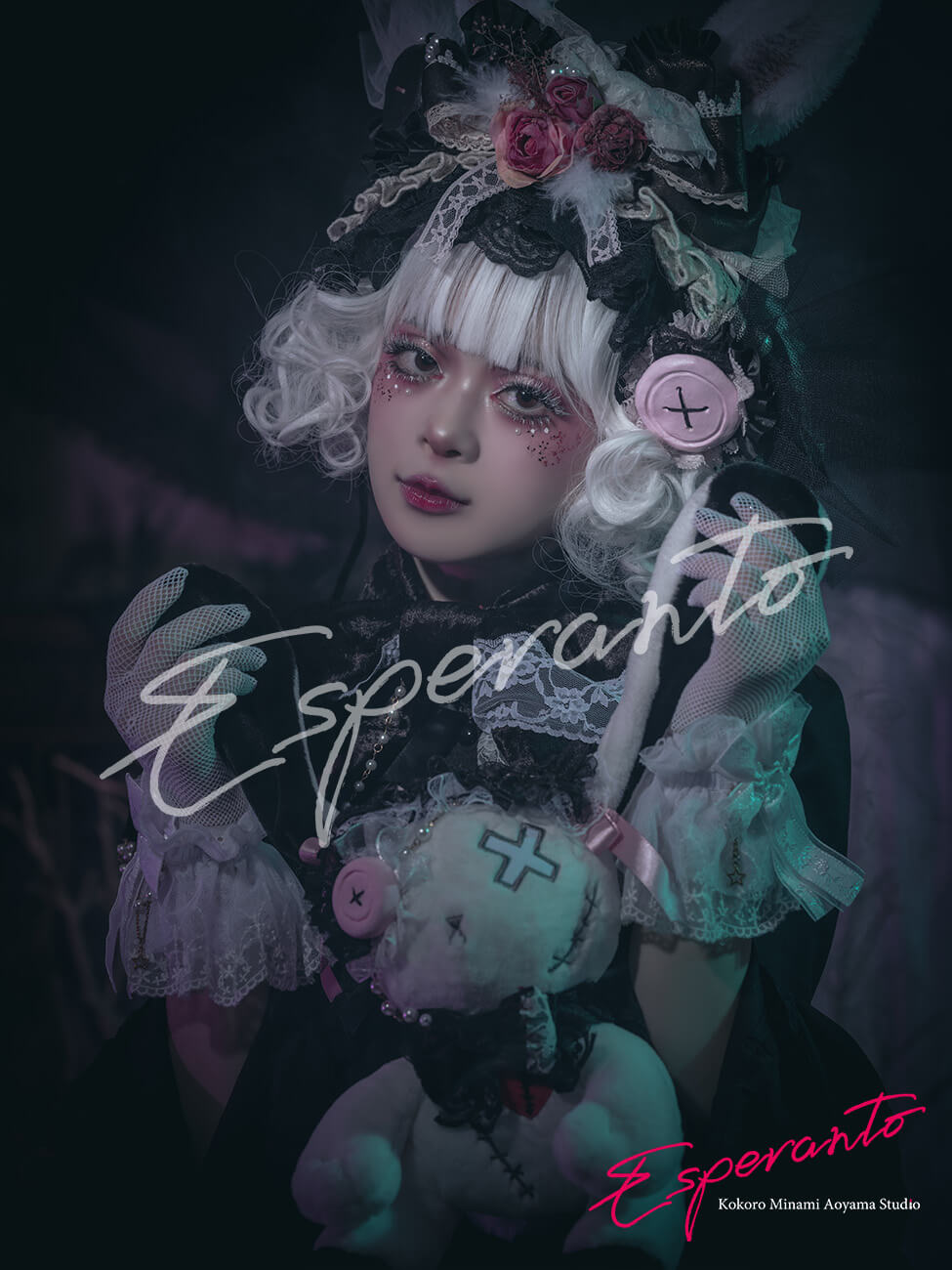 By the way, here is the version without the tears of blood.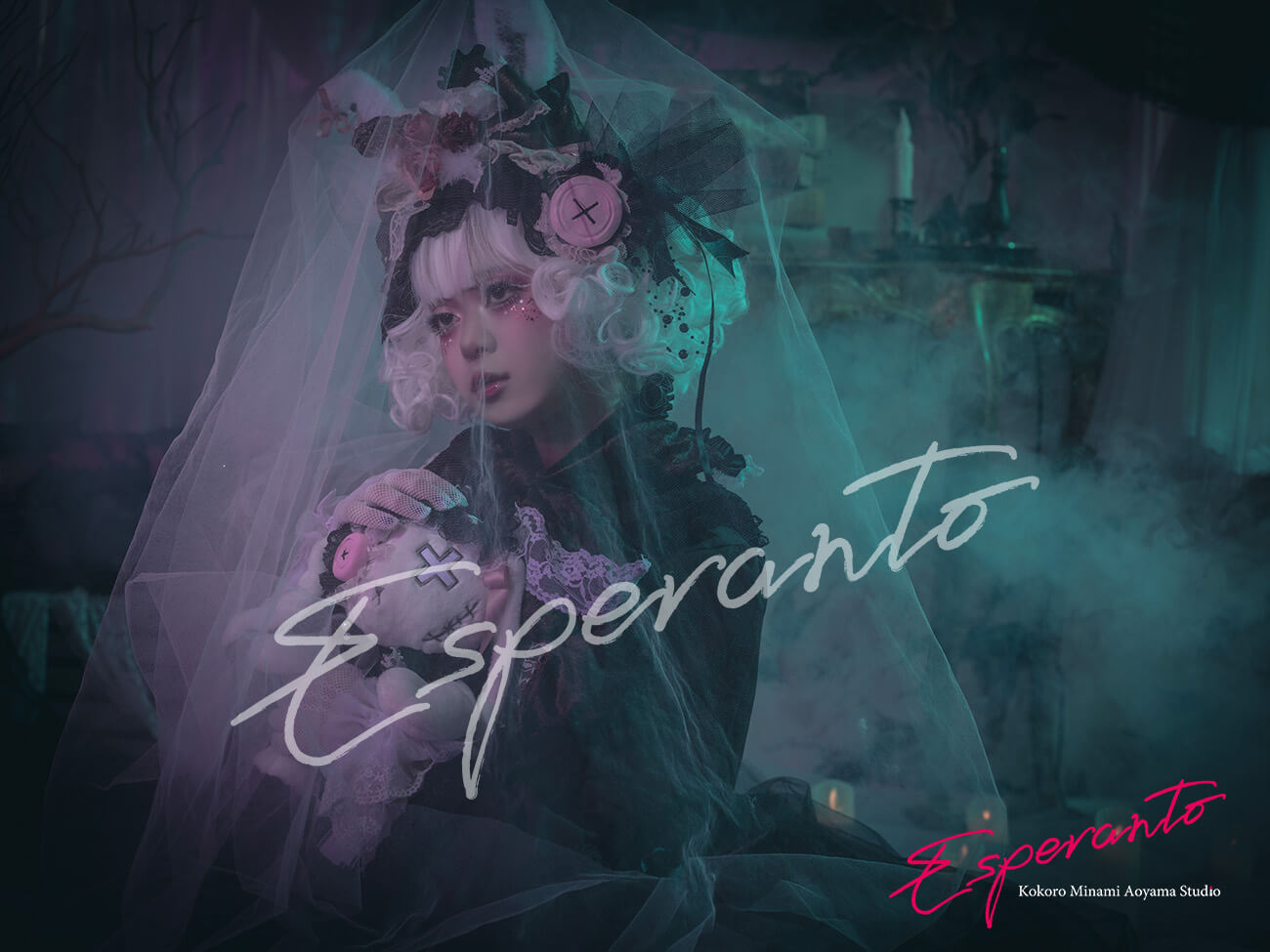 Once a year, ghosts come back to life on Halloween.
Even the stuffed animals you once forgot about may quietly come to life.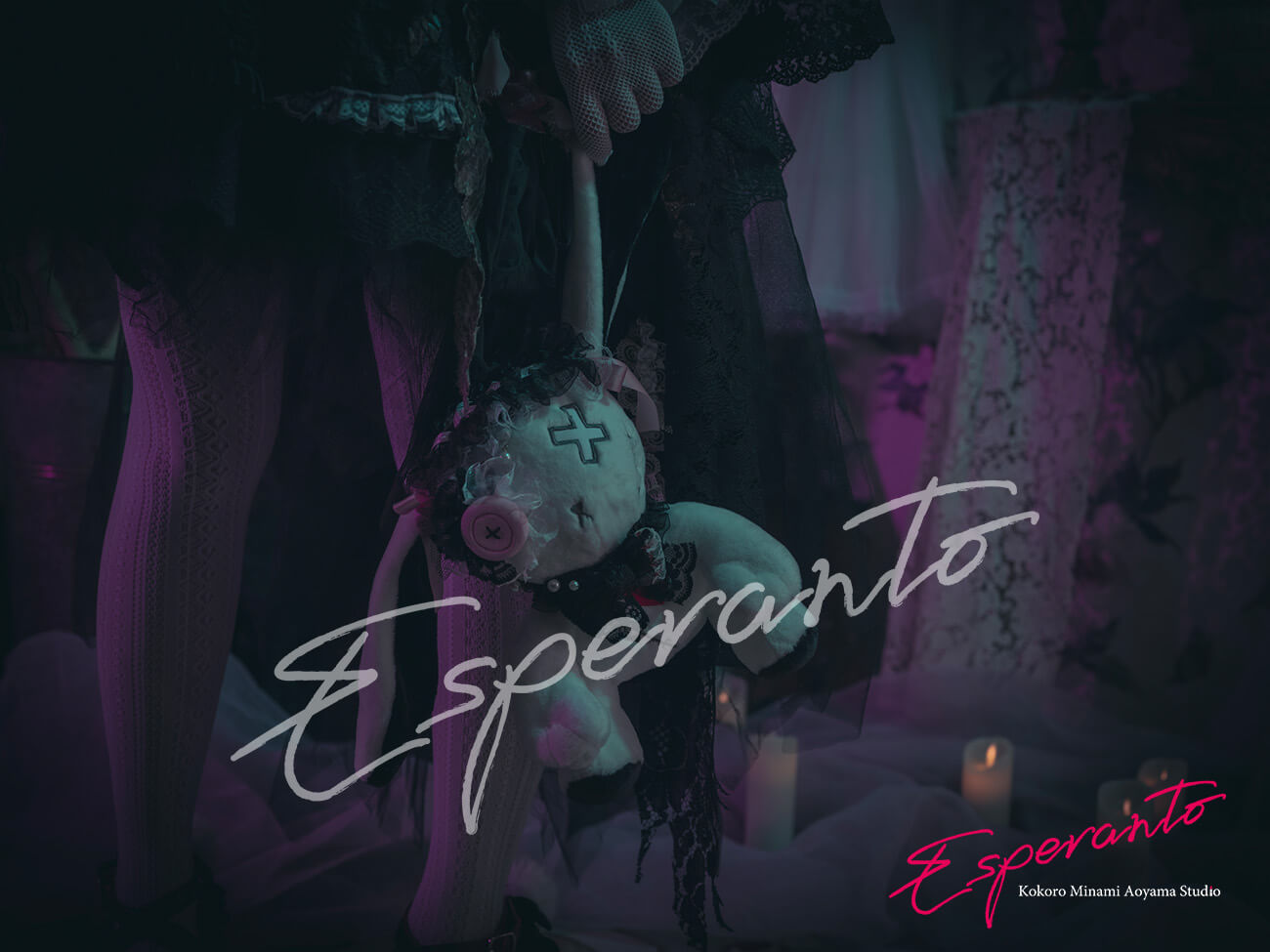 Caline
26,500 yen (29,150 yen including tax)
Limited time period September 11, 2023 (Monday) to November 15, 2023 (Wednesday)
A set of makeup and costumes exclusively for Caline
Number of shots taken: Approximately 30 shots
Shooting booth: Grange Garden
goods: 3 retouch data
If you wish to receive all data, an additional fee of 11,000 yen (tax included) will be required.
Shooting with a special effect using a smoke machine
*You cannot bring in wigs or photo props.
*This plan requires you to wear gloves.
*Costumes and accessories cannot be changed.
*You may choose to wear an eye patch, but if you do, we will fix it to your left eye (right side facing you).
*As for the wig, you can choose one of the two types of wigs exclusive to Caline, or one of the wigs available at our store.
*Hair arrangement with natural hair is not available.
*Since only one costume is required, two people cannot experience it at the same time.
*Group photo shoots with other styles are not available.
*Art makeup cannot be added.
*You can freely choose from warm colors such as red and pink, cute and dark eye shadows.
*Costume is a size M with elasticity.