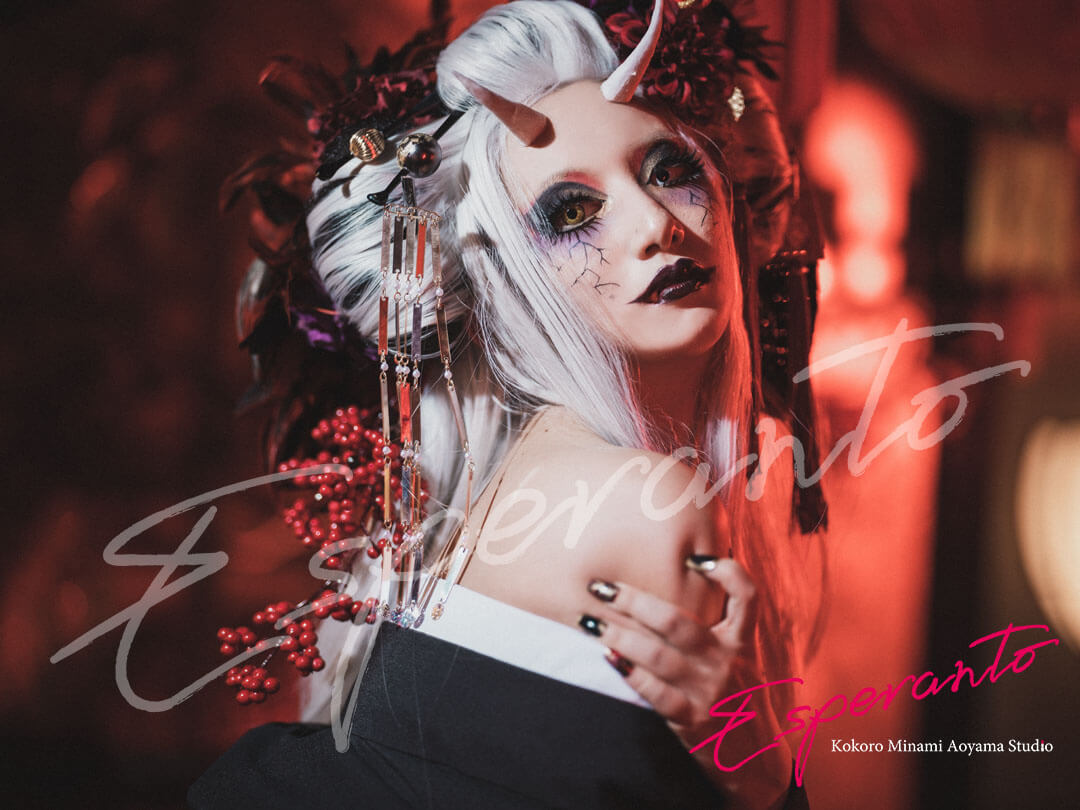 Cracked face
Hello!
We introduce wonderful customers who have experienced at Japonisme!
This time, we will send you "The Strange Demon Story".
Surprisingly, Mio is the first to shoot this kind of thing
It seems that he had been considering this shooting for a long time, and he had been checking the homepage and sns for a long time
There is dignity that you can not imagine for the first time, this photo, right ?!
And this makeup. I thought it was OK for the first time
Mio's hobby seems to do dark makeup
She seems to make up her makeup before taking a bath.
Please keep getting dirty without any movement! ! I was surprised at that
The dressing is carried on purpose so that the tattoo seal you brought in can be seen, and the band does not hide the gashadokuro
And it was simple and concluded to make it stand out
The fangs and wigs were brought in, and the hair was arranged in a Japanese hair style
At the time of makeup, it feels dark and dirty! I used plenty of black eyeshadow and made it darker with red and silver
Even false eyelashes! I have been attached to the bee.
At first, I was planning to draw the cluster amaryllis large beside the face, but by changing it, I was drawn like a crack from under my eyes
This is $ 5,000 (excluding tax) for Art Makeup, so anyone can experience it!
Finally, the range of purple was expanded more and more, and a dark cool demon like this time was completed!!!
Isn't it something that is beautiful and cool and can be eaten by this demon? I even thought
Your legs peeking out of your kimono are really good, right?
Look at the finished photo
I really fell in love with it.
Are you sure you want to post this experience to your blog? When asked
Please put it! Rather came to get on!
Lol I was surprised again as if I was up to it
As expected, the look around is beautiful
Thank you for visiting our store ♡
Esperanto Minami-Aoyama has a new booth and more ways to enjoy it. Keep an eye on me, please follow me! ! !
We look forward to your visit! !