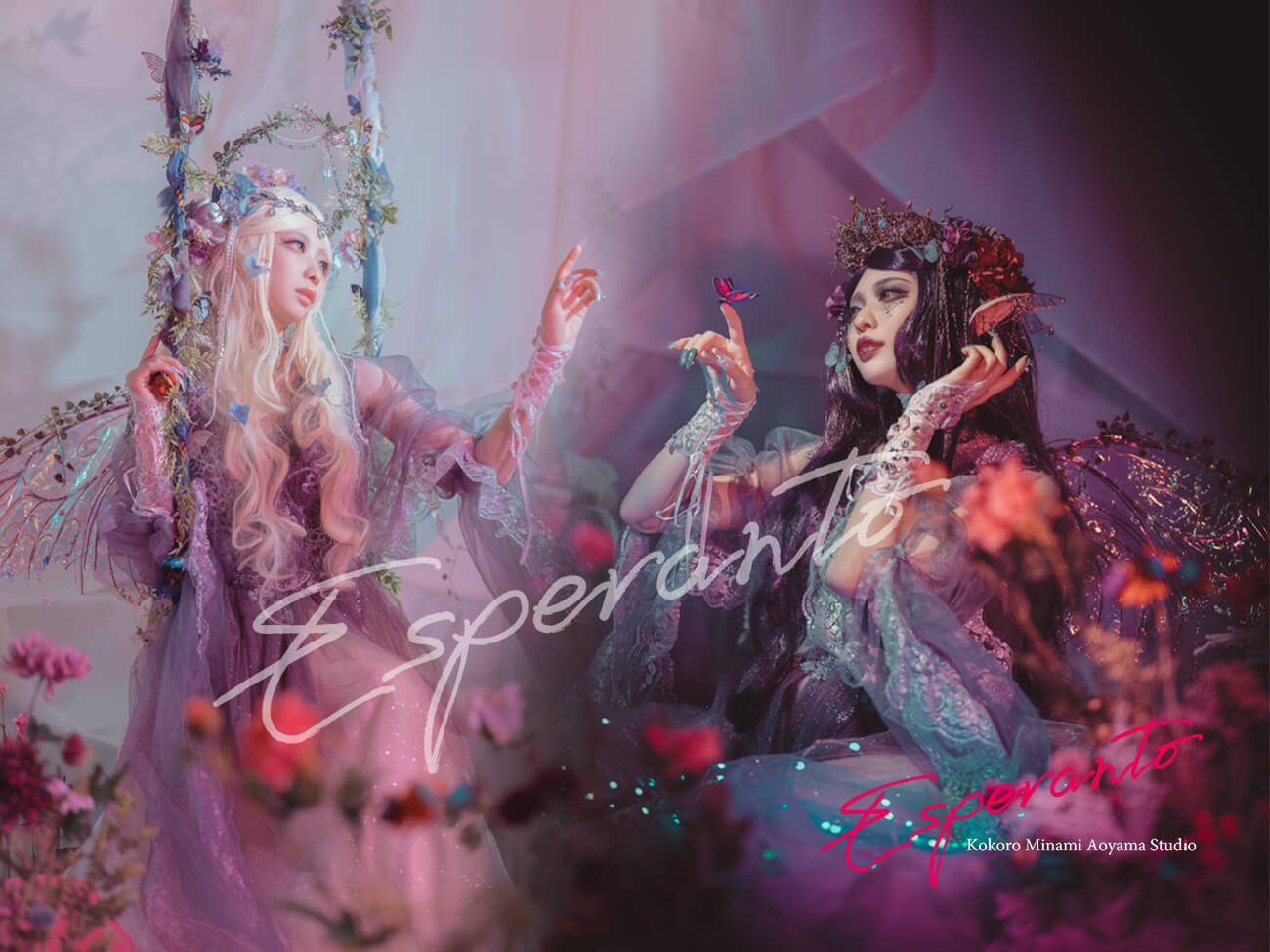 Jewelry Garden
———Promises from Mom.
We definitely need to get out of here…
This is the story of a fairy in a faraway world we do not know.
At the back of the dilapidated castle was a secret garden where no one ever set foot.
A ray of warm light shining through a broken window wakes a lonely elf girl.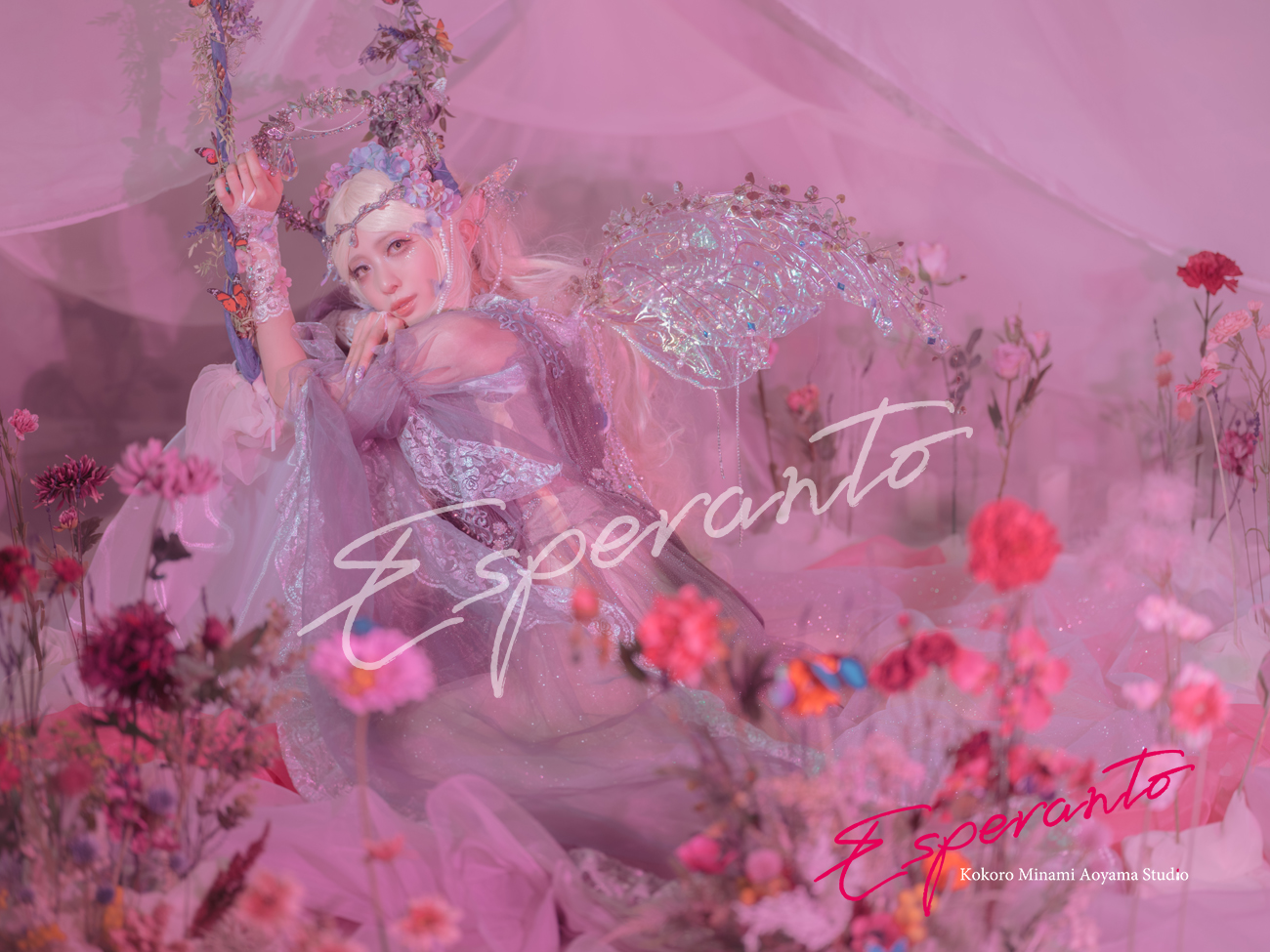 In the morning, dance with the gentle butterflies.
At noon, I watered the flowers that had bloomed among the rubble.
At night, I play my own lullaby on the flute my mom gave me.
I like to sleep leaning against my favorite swing in a dress with the night sky scattered all over it.
I am happy now.
I don't need anything else.
Many days,
Number of years.
Hundreds of years
My appearance will never chang…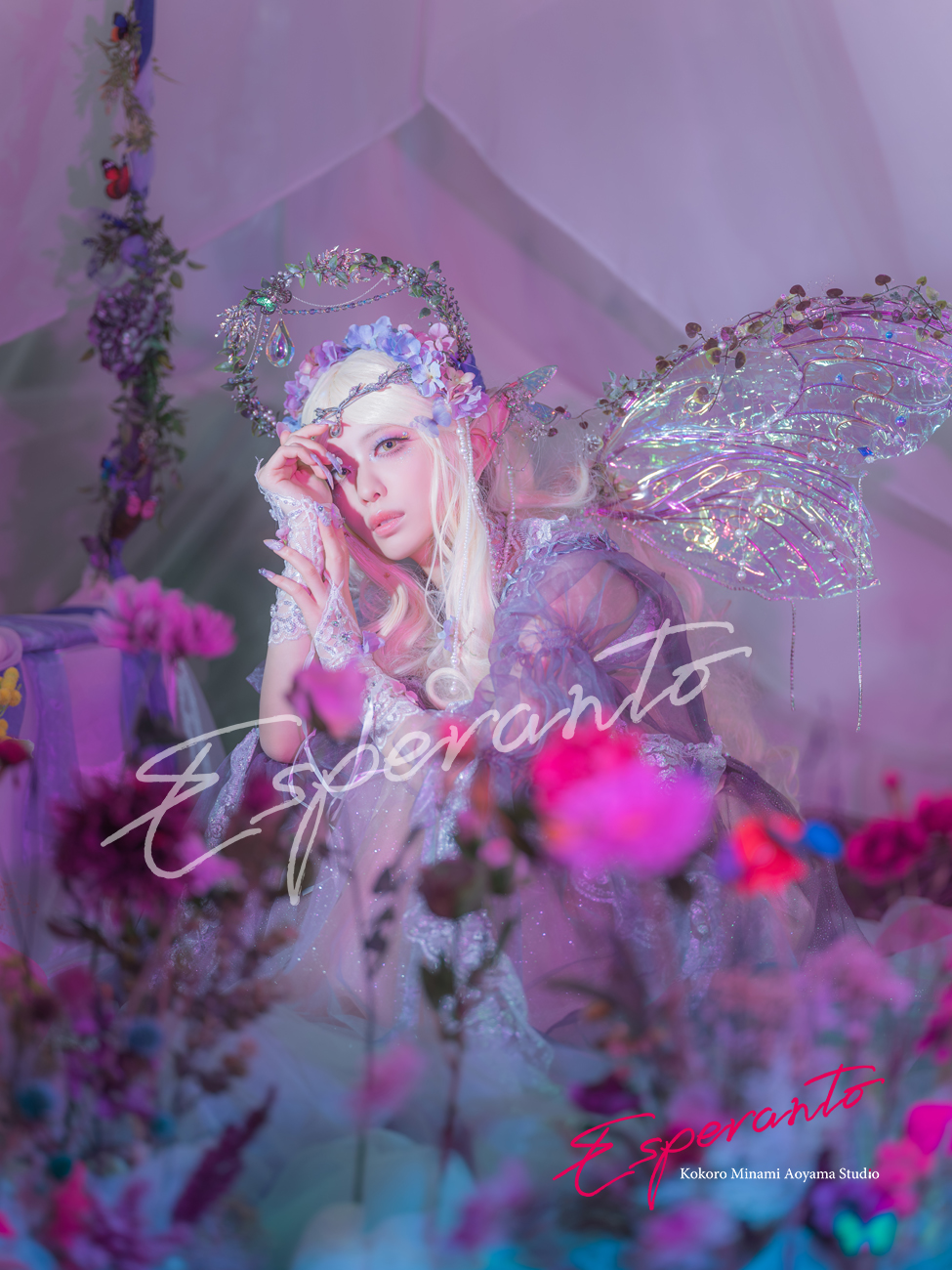 —– In the outside world,
There are many who seek to harm you.
The only reason they keep you there is to protect you.
Because your tears are ……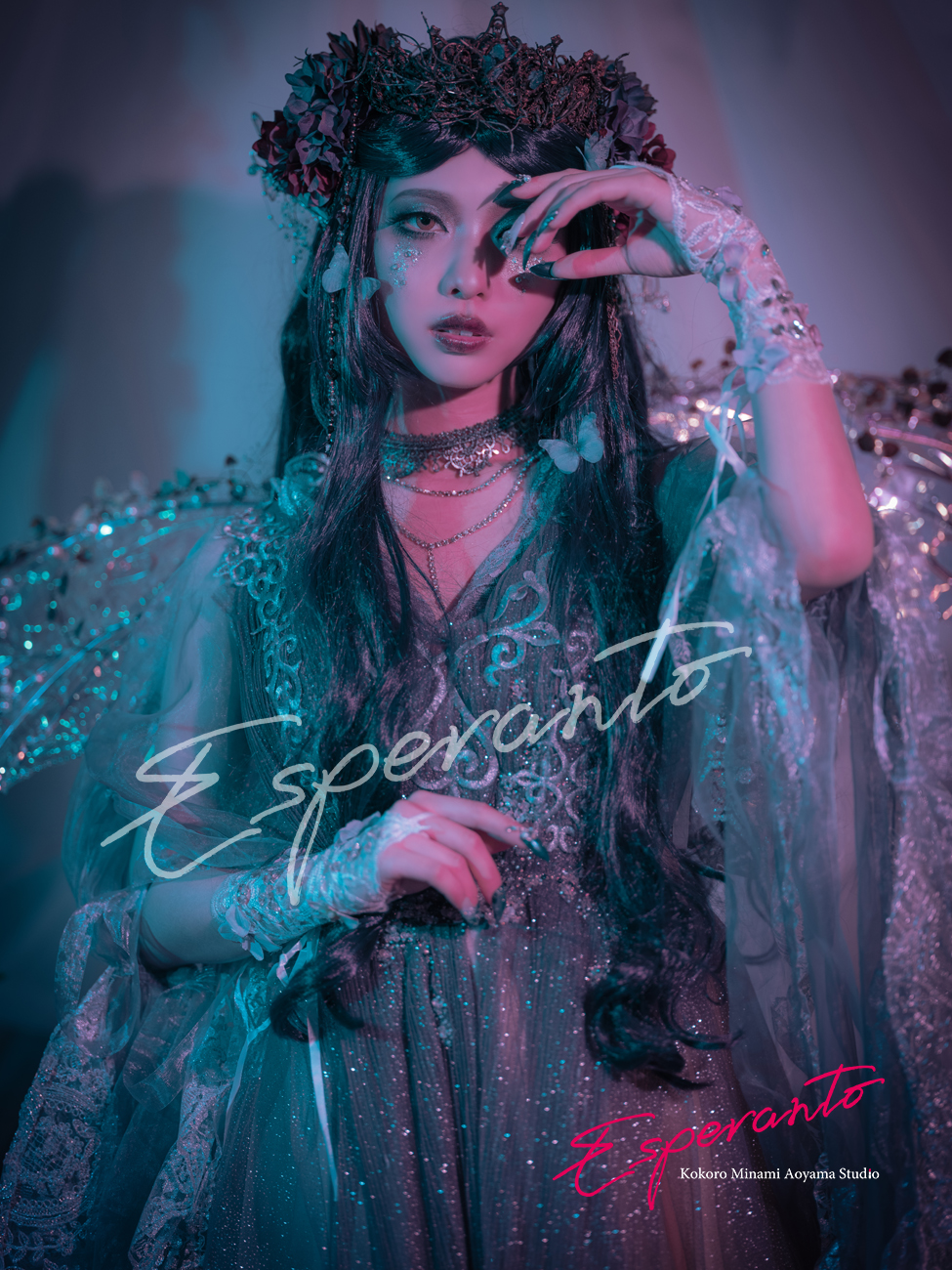 Mom's language was difficult,
I didn't understand it at the time.
But one thing is certain.
I will always
I will live alone.
I am happy now.
I don't need anything else.
—– Really?
A single gem that sparkled and fell
It overflows and won't stop.
Spilled jewelry should be put away in a box.
Don't let anyone steal it….
I've been…
I'll always be here… —–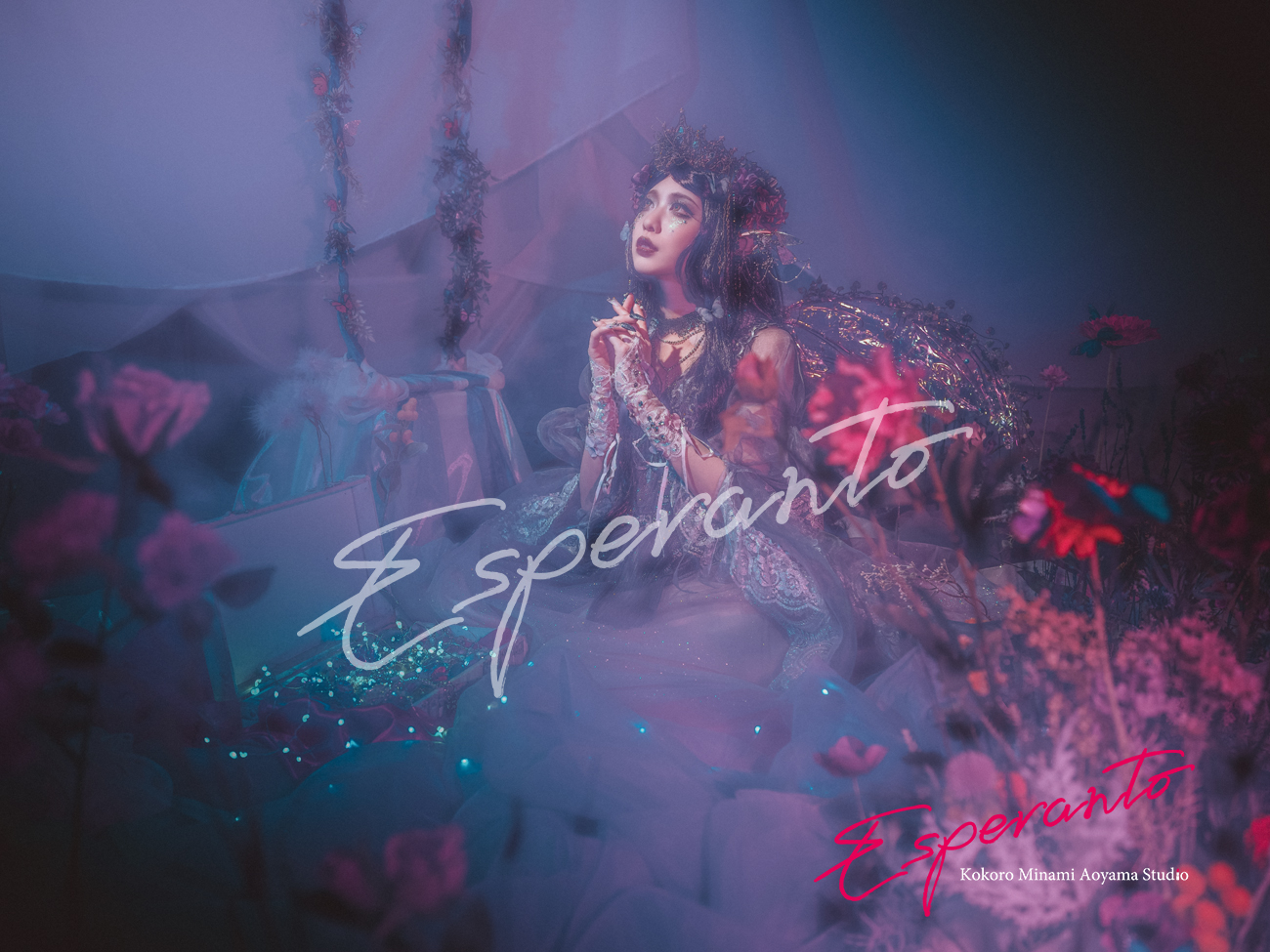 as a result
Shedding tears of beautiful gems The fairy who is all alone
Who will come for me Who is it?
Good evening everyone.
I am Kageyama, a member of the makeup staff.
Only a few days left this year…!
The last of 2022,
Esperanto Minami-Aoyama will make a big announcement.
From Monday, January 2, 2023,
New original campaign plan for Minami Aoyama store will start !!!!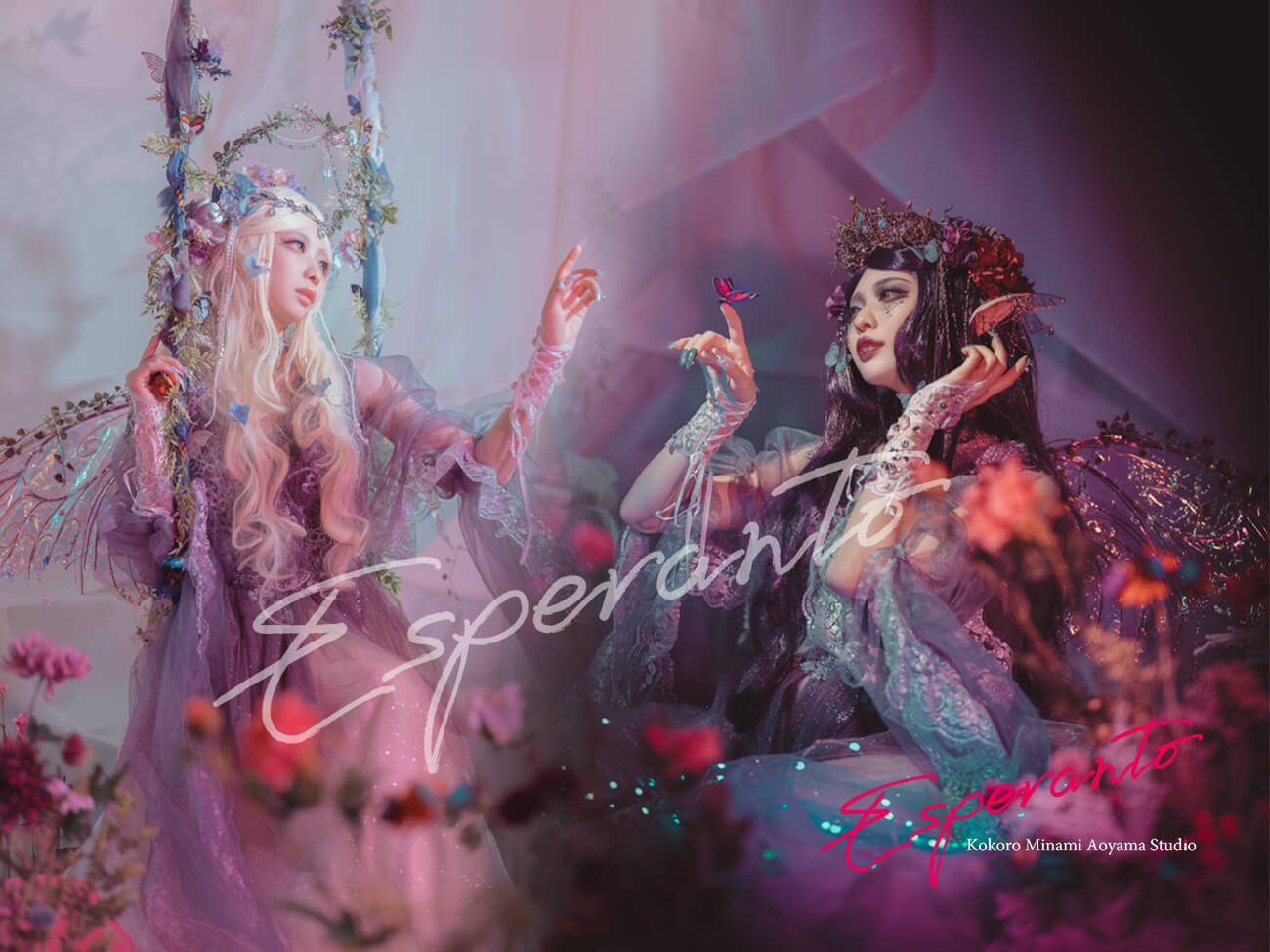 Its name is…
Jewelry Garden
How fantastic it sounds…
The main character this time is…,
She is an elf with cute pointed ears!
Furthermore!
As you can see…
We have two versions of the shooting style~!
The pure style with full of transparency,
Asatsuyu ver.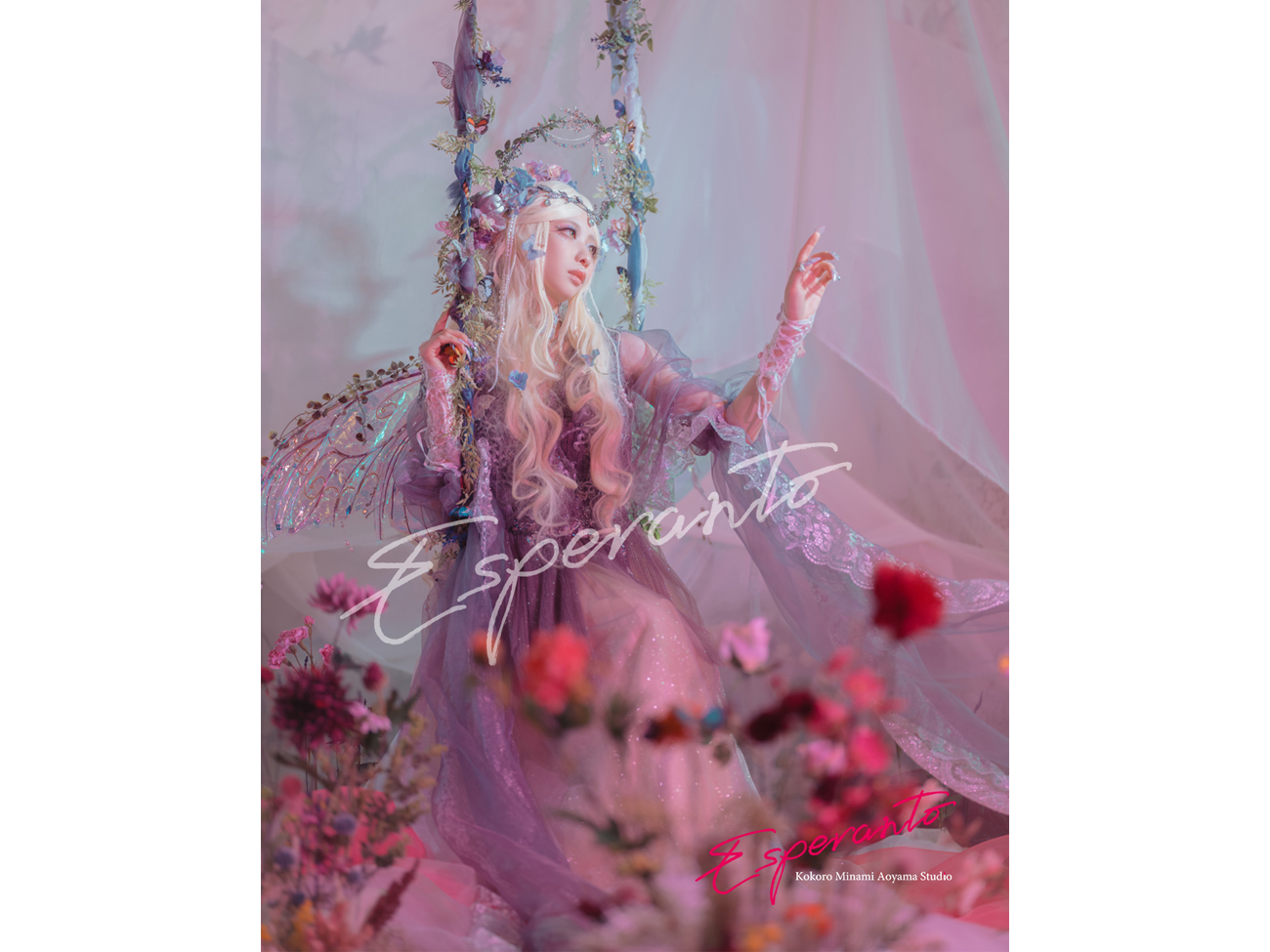 Dark and mysterious style is,
Yamiyo ver.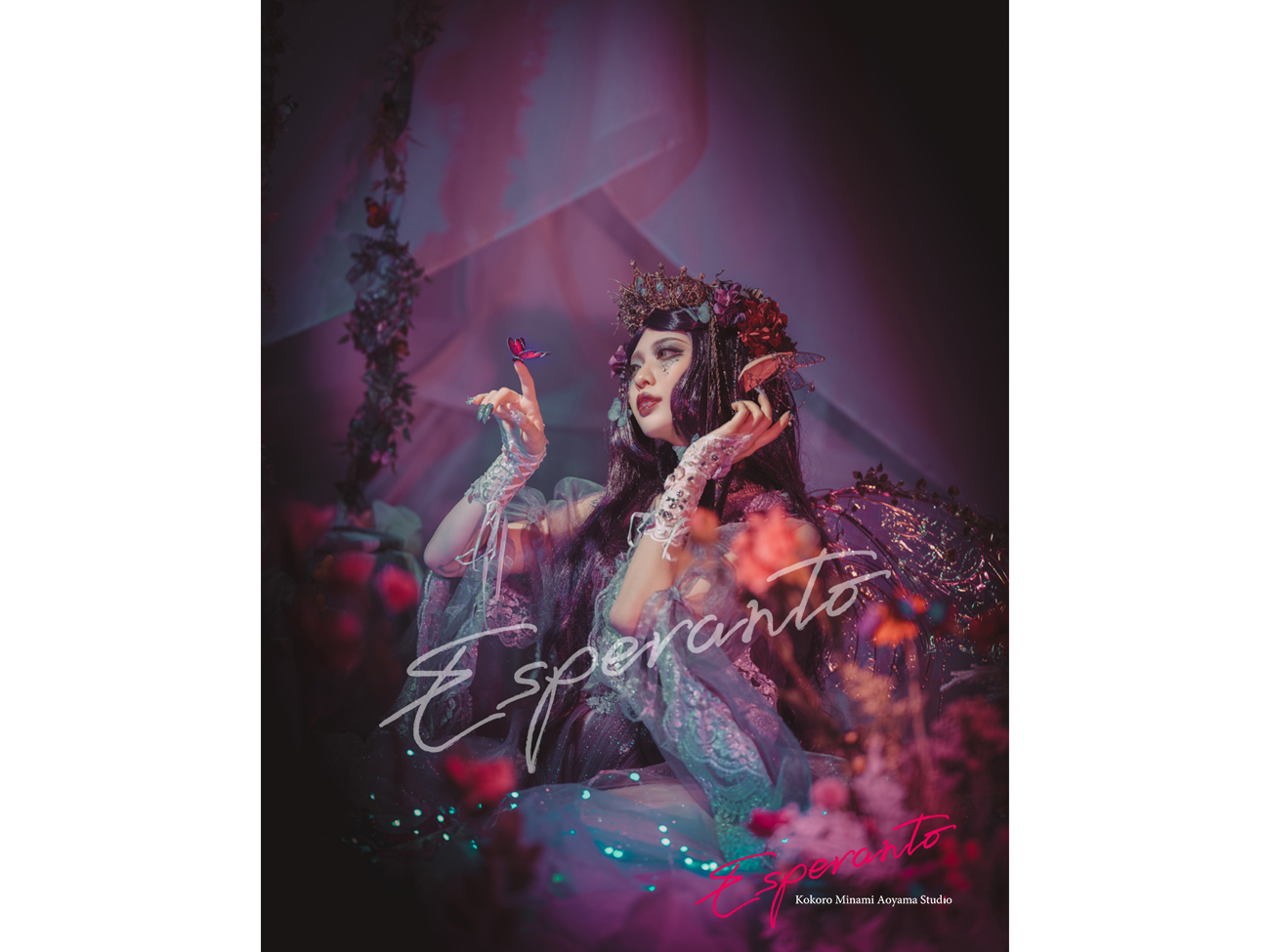 I would like to immediately introduce the contents of the attractive
Minami Aoyama Store,
by an up-and-coming creative team.
There are too many points to be particular about: ……!
I am not at all confident that I can talk about it all in one night.
Therefore, this blog will be a bit long,
I hope you will bear with me until the end.
At any rate
First of all, please take a look at these beautiful photos
Asatsuyu ver.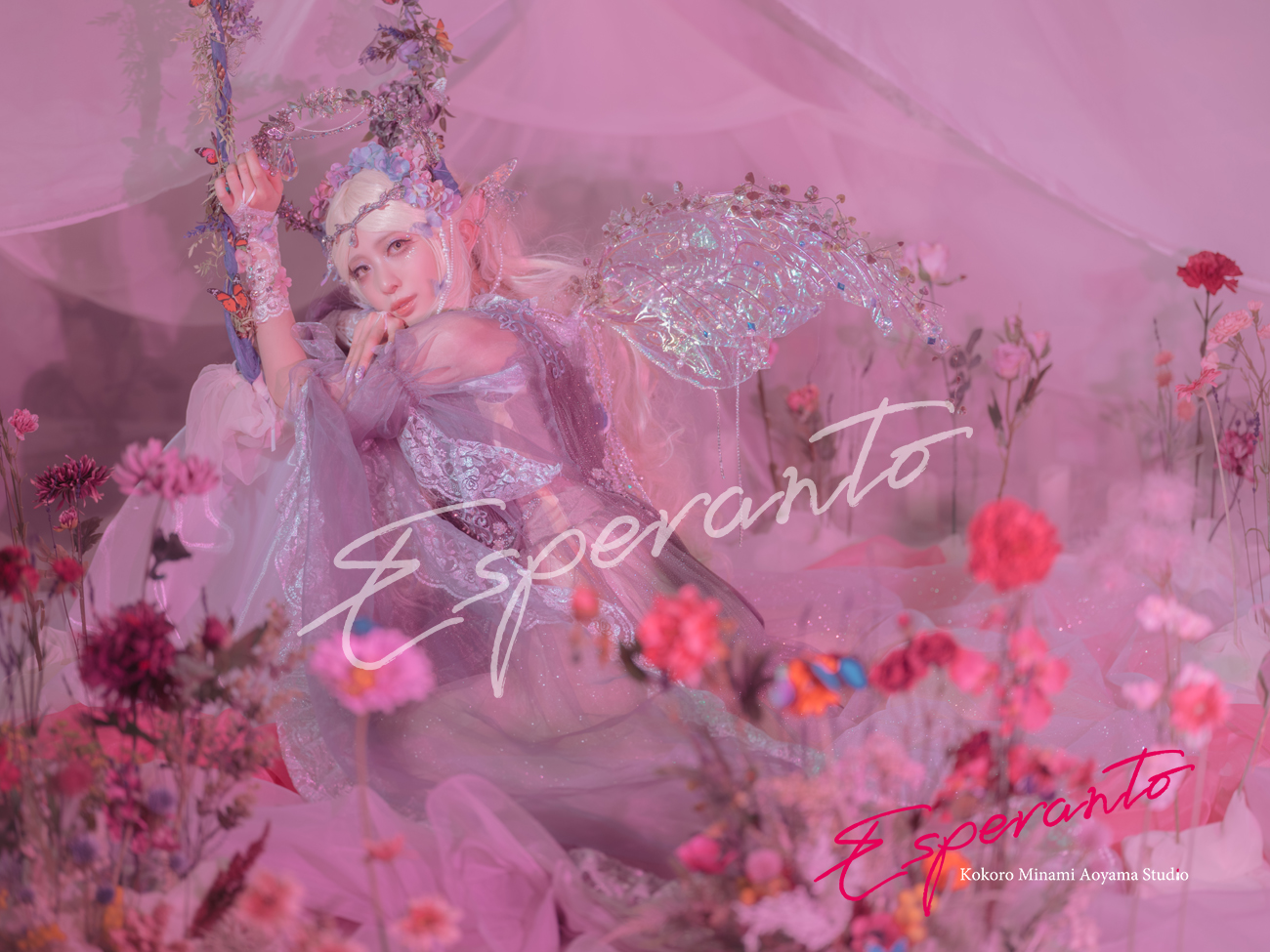 Too romantic!
The grunge garden booth was
transformed into a garden where fairies live!
Surrounded by many lovely flowers,
I'm sure you will be healed !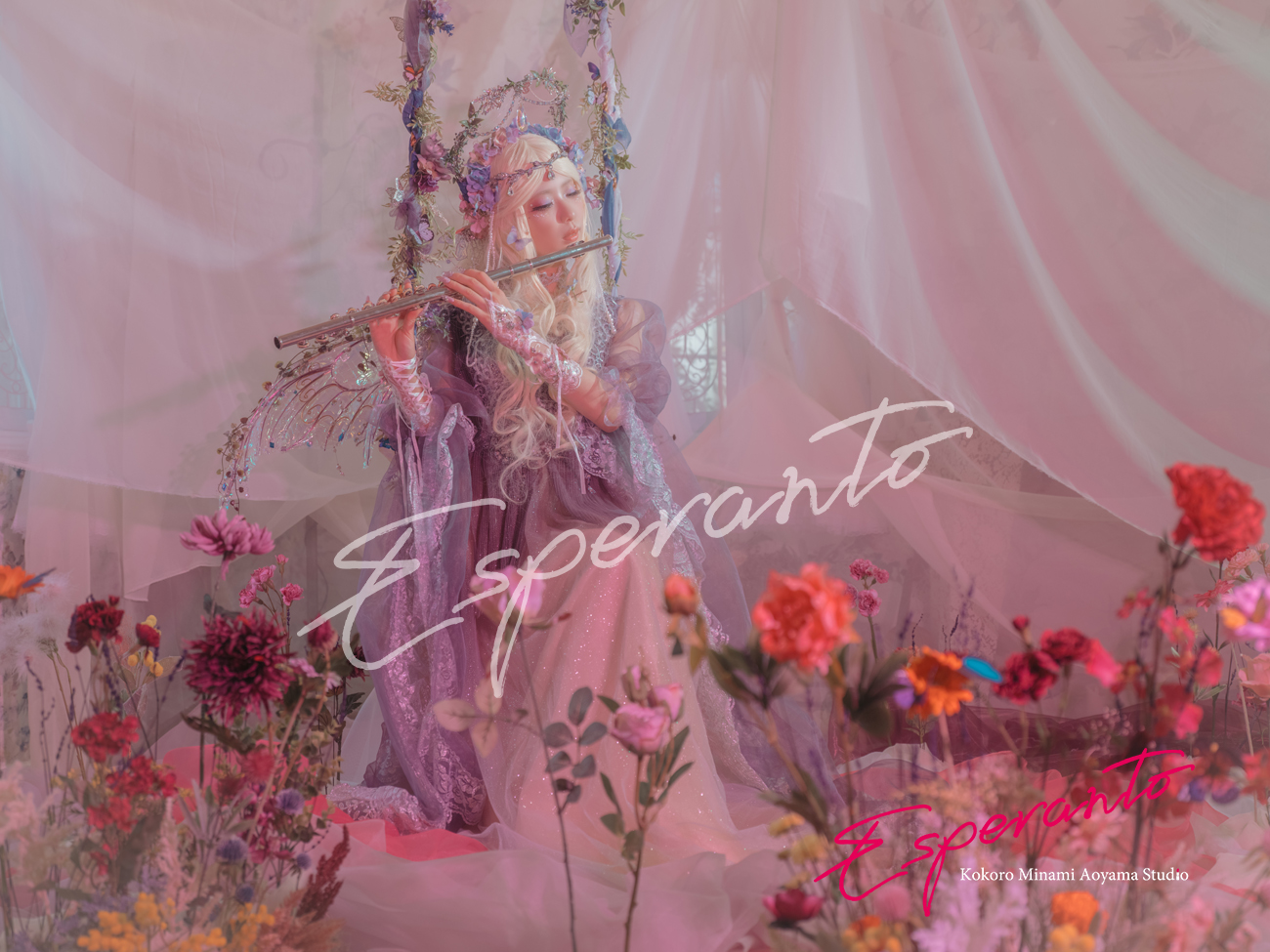 Swing
Elf's favorite swing is long aged and tangled with ivy and flowers.
Now, have you all seen it?
Cinderella starring Lily James
Scene sitting on a swing in a secret garden.
This plan can reproduce this!
By the way, there is a chair under the swing.
so there is no load on the swing itself.
Don't worry.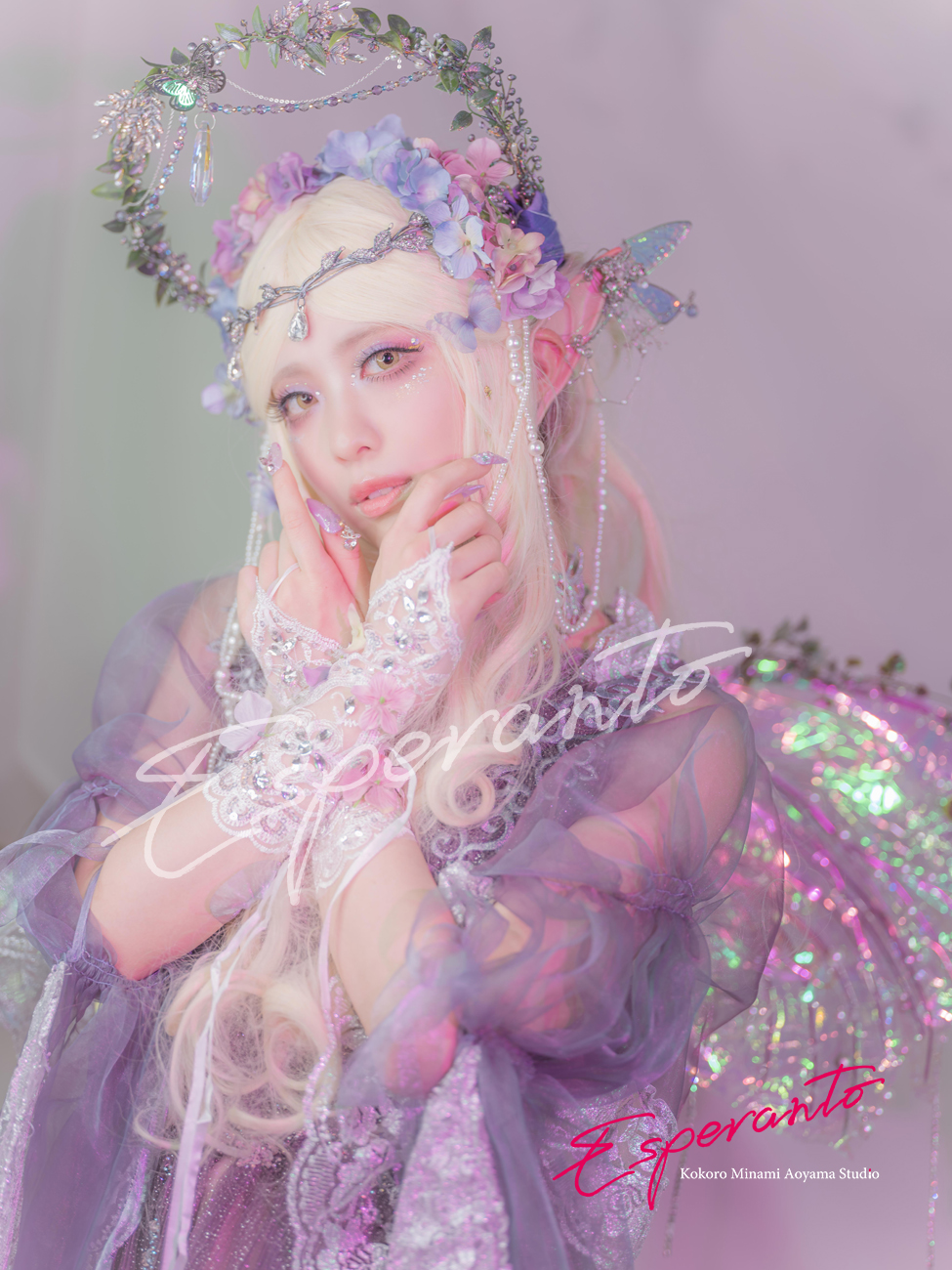 Note the kawaii makeup and decorations.
Title.
Purple and pink gradation
〜with glittering silver foil and tears of gemstones
By the genius makeup chef (Ms. Ishii, whose hair color is so cool these days)
A supreme masterpiece
Perfect for the color of the dress.
Purple, pink, light blue, etc.
We will make you up with colors that match the atmosphere of the plan.
For elf makeup,
We also have glittery liquid lamé
By the way, you are free to use silver foil or bijoux that imitate tears!
Art make-up options are not available. not available.
Hair ornaments are a fairy tale with a halo crown + crown + flowers exclusively for the plan.
Sparkling ornaments and softly colored flowers create a transparent preparation.
Decorations are fixed for Asatsuyu ver. and Yamiyo ver. respectively.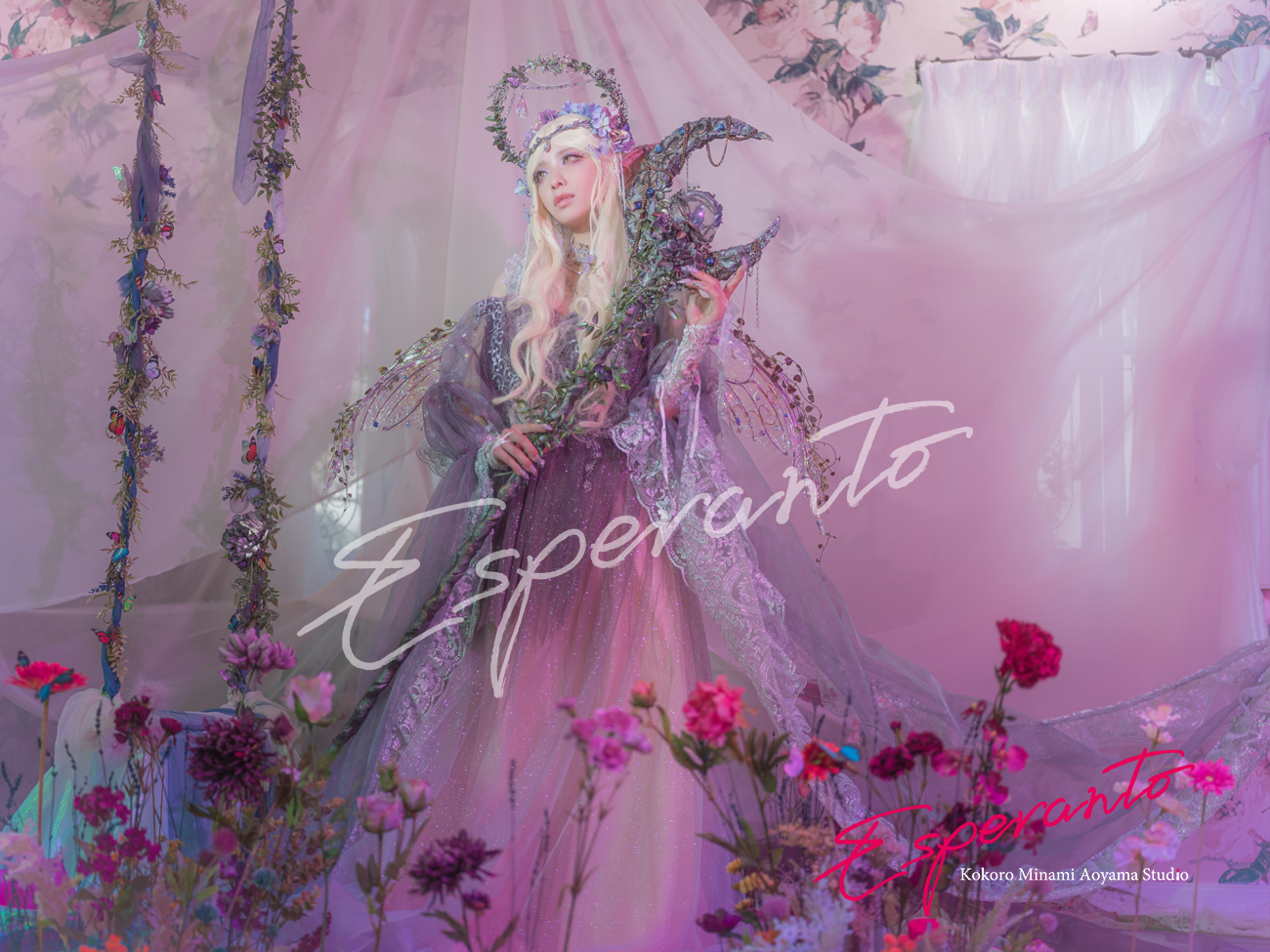 Magic wand
Isn't this massive feeling awesome already!
In fact, the most difficult part of this production the most difficult part of the production was the cane.
Shaved, seared, melted and folded!
After numerous improvements, we have arrived at our present form.
We filled it with everyone's ideas. We have created a fantastic cane that has never been seen before, Please take a look at every detail!
Despite its massive appearance, it is surprisingly delicate. Please hold it gently while shooting.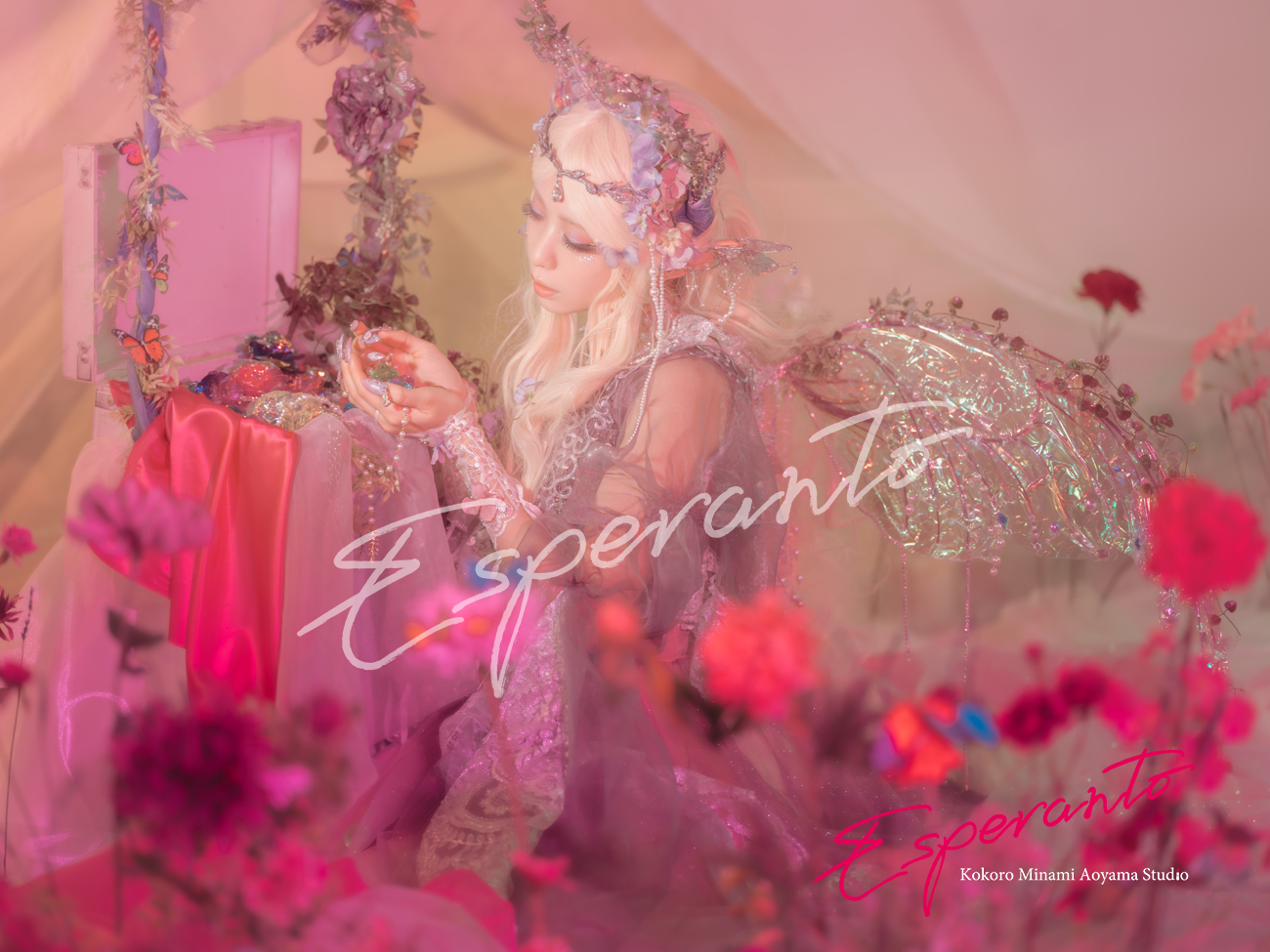 Fairy Wings and Ears
This time with big feathers and fake ears.
They decorated it even cuter!
The large back wings are also decorated with pearls and ivy It is finished more fairy tale.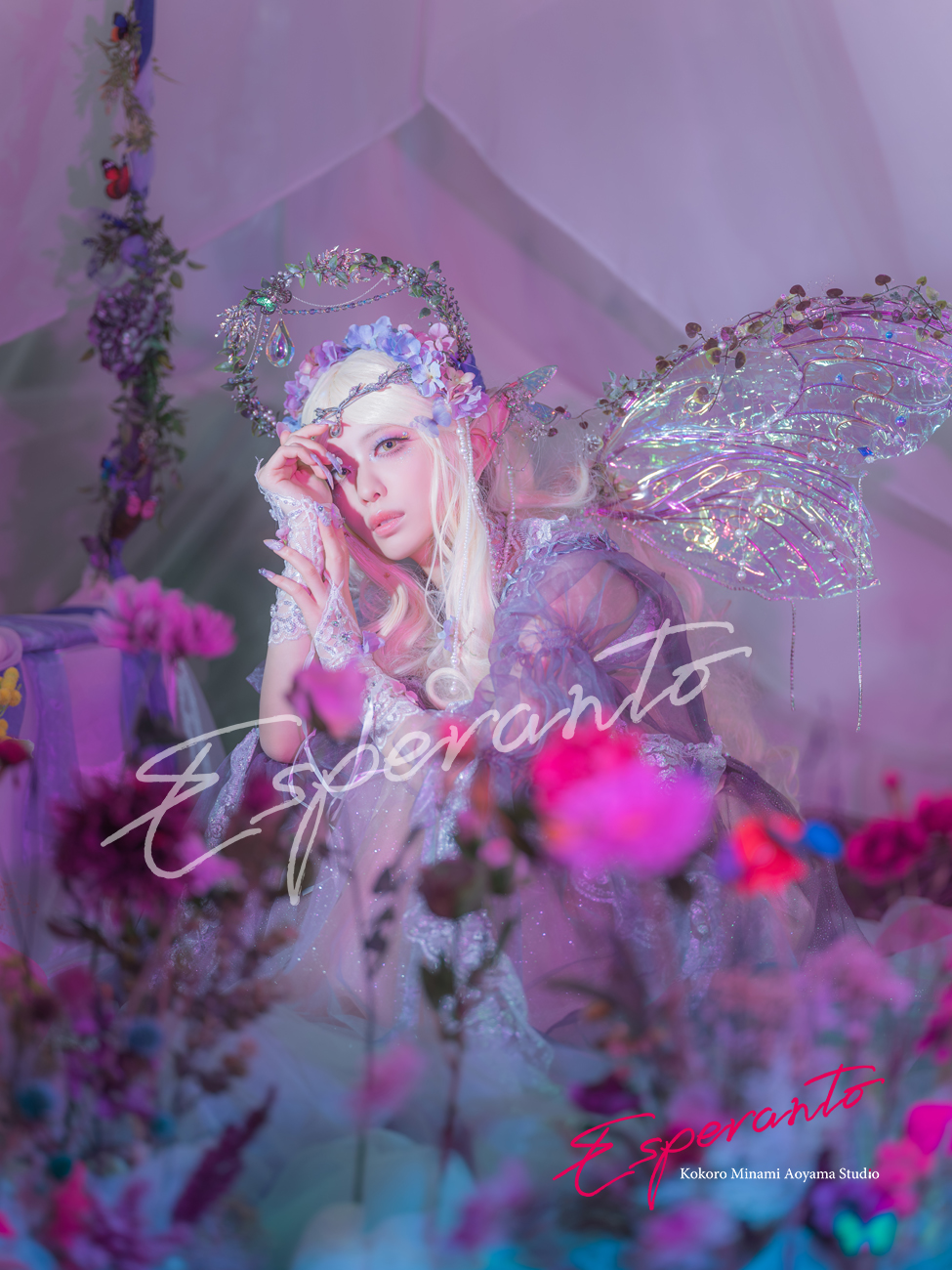 Dress
The sleeveless dress was elegantly remade by attaching the sleeves.
Around the arms, where all girls are concerned I made it fluffy,
I think we can all rest easy now.
The silver glitter lace is, The silver glittery lace is a good accent for shooting.
I believe that dresses with long trains are the eternal dream of romantic women.
Yamiyo ver.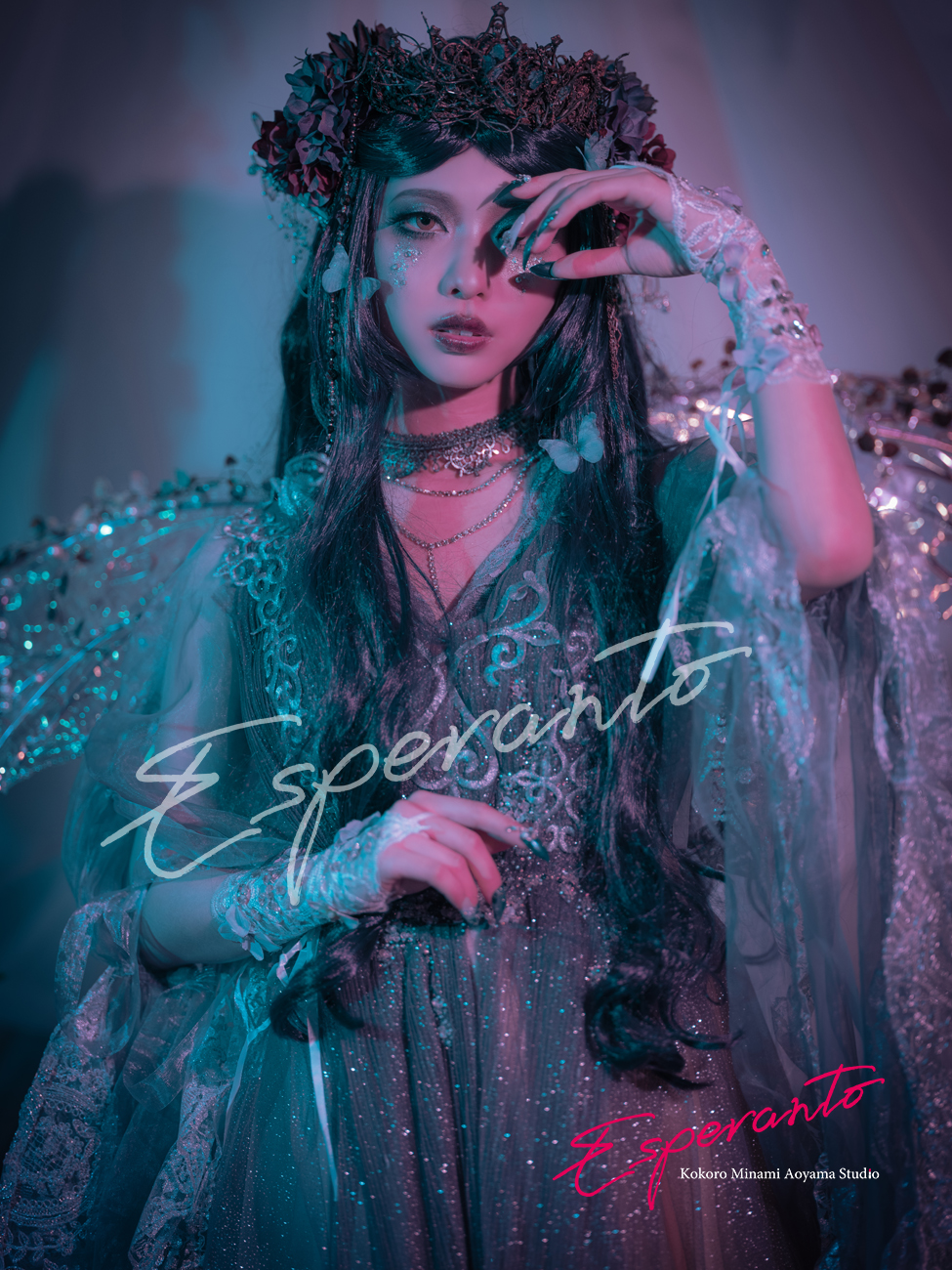 Dark
&.
For those of you who love the mysterious.
Thank you for waiting
Yamiyo ver. is here .
This is the image of a dark and mysterious elf.
Makeup, A gradation of silver and khaki
more mature look, and noble atmosphere.
And I made her cry harder than Asatsuyu ver.
It is an elf tormented by loneliness in a dark box garden.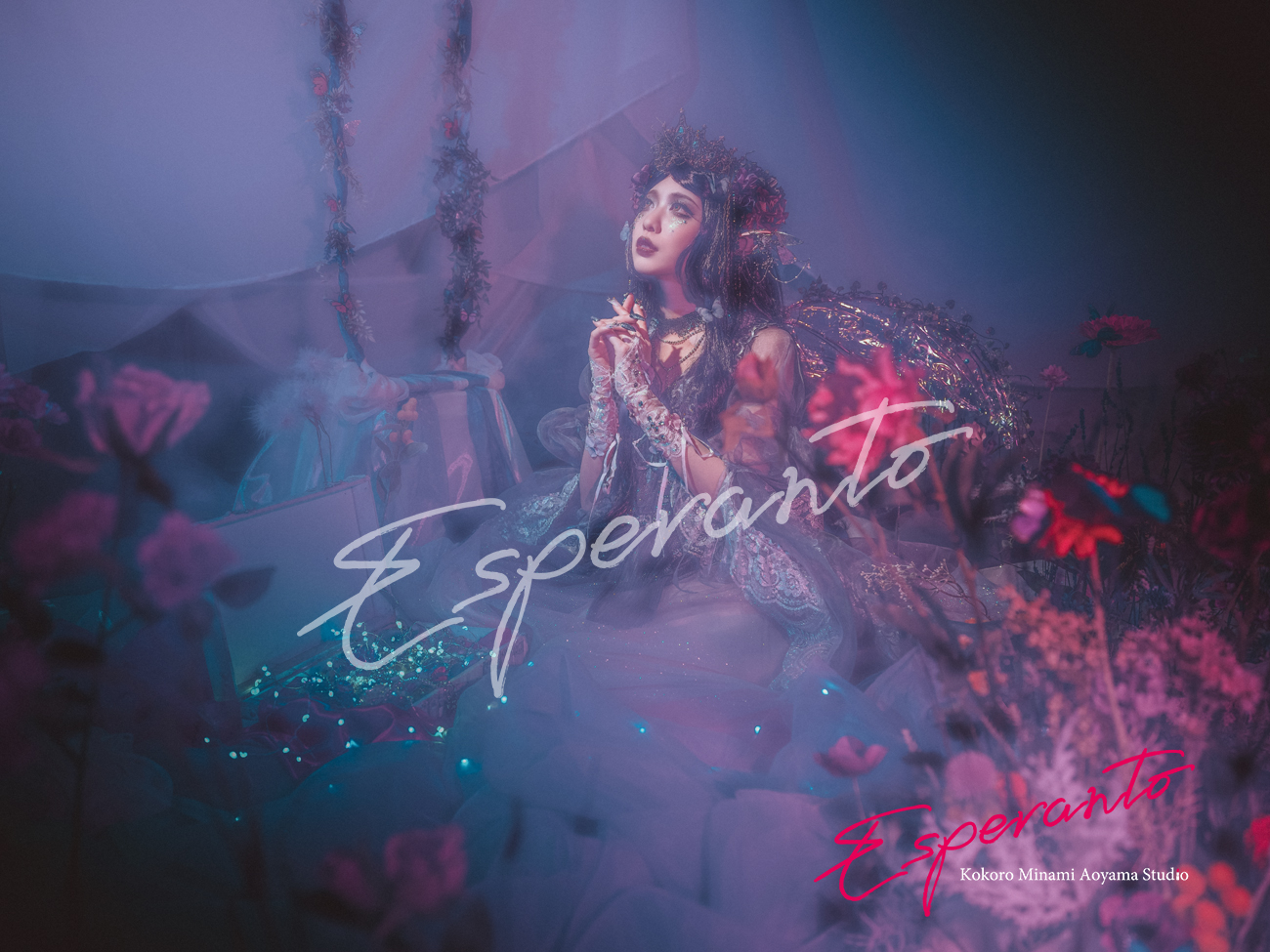 LED lights are used for the sparkles overflowing from the treasure chest!
This is the specification only for the Yamiyo ver.
The sparkles look fantastic in the dark and moody garden.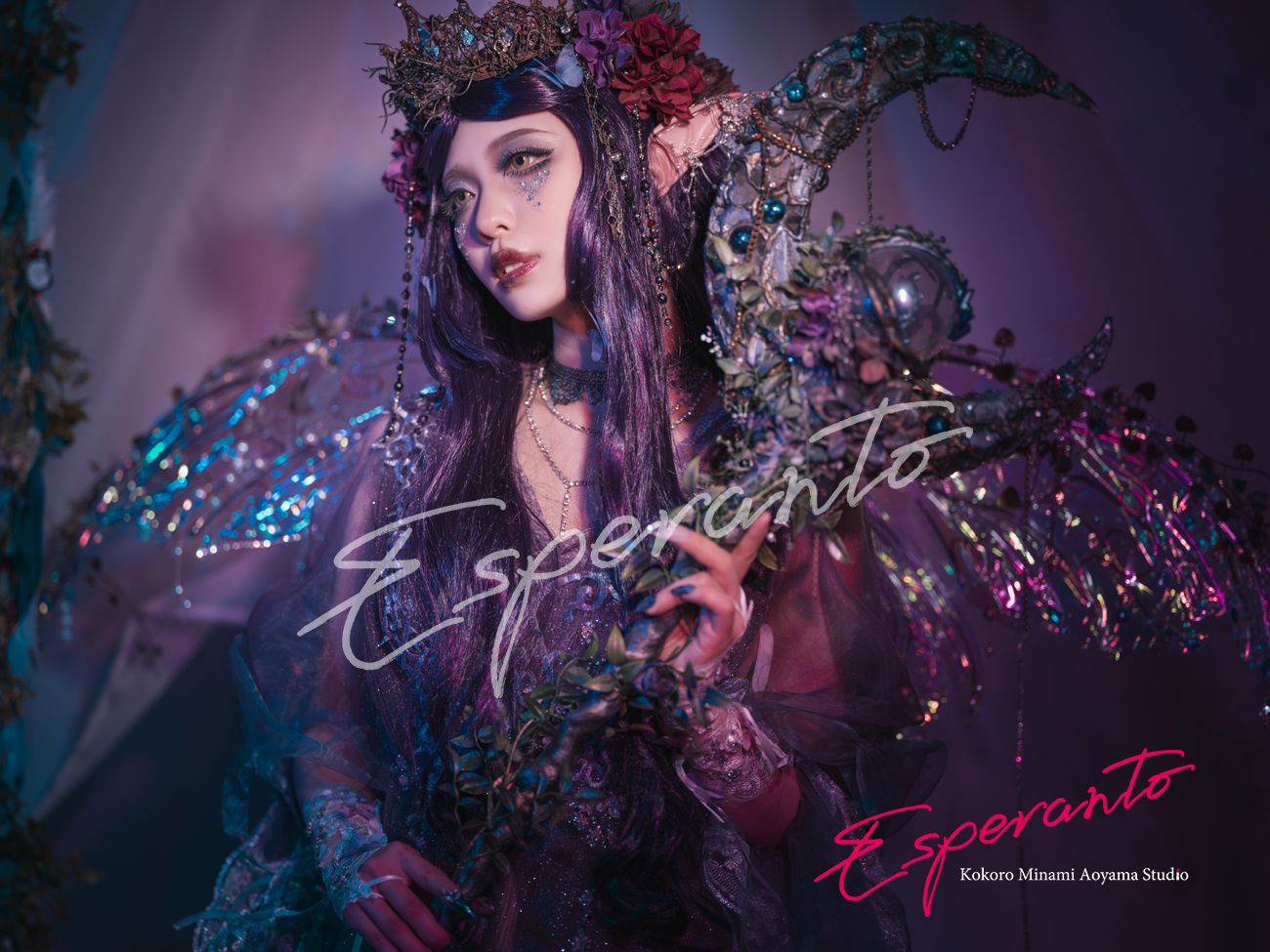 The night version of the ornament has been processed to create a decaying tiara…
I hope you can feel the sadness of the elves who have been trapped for a long time.
I hope you will enjoy the conflicting images of somewhat unapproachable… yet beautiful…
The crown ornament is fixed for both Asatsuyu ver. and Yamiyo ver.
The details of the plan you are interested in are…
Jewelry Garden〜Asatsuyu ver.〜 Price 25,500 yen (28,050 yen including tax)
Jewelry Garden〜Yamiyo ver.〜 Price 26,500 yen (29,150 yen including tax)

Limited period January 2, 2023 (Monday) – April 30, 2023 (Sunday)
[Contents]
Complete set of outfit
Photo booth: Dedicated booth
Photo shooting: 30shots
Goods: 3 retouched data(*Chosen from 30 shots )
*Cannot be used in conjunction with other campaigns or coupons.
*Because only one costume is available, if you make a reservation for more than one person, the experience will be for one person at a time.
*Only nail tips can be brought in.
*Only the Yamiyo ver. can be photographed using LED lights.
*Dress, wings, gloves, and decorations are fixed and cannot be changed.
*Long wigs are possible only with special wigs.
*Bob wigs can be selected from those available in our store.
*Wigs can only be downstyled. Arrangements are not possible.
*Only our wigs can be used for the experience.
(You cannot experience with your natural hair.)
*Please refrain from using "dark makeup" or "fall to the dark side makeup" with the Asatsuyu ver.
* Optional Art makeup and Group shot are not available.
Reservation Time
Asatsuyu ver: 11:00a.m. and 2:00p.m.
Yamiyo ver.: 5:00 p.m.
*Subject to change depending on the availability of reservations.
What did you think of the "Jewelry Garden" plan?
From the accessories to the costumes, the love and dreams of all the staff members were packed into this project. We have created a very beautiful plan!
With sparkling preparations and a dreamy photo booth,
We hope you will immerse yourself in the fantasy world of the elves.
We are looking forward to meeting you all.