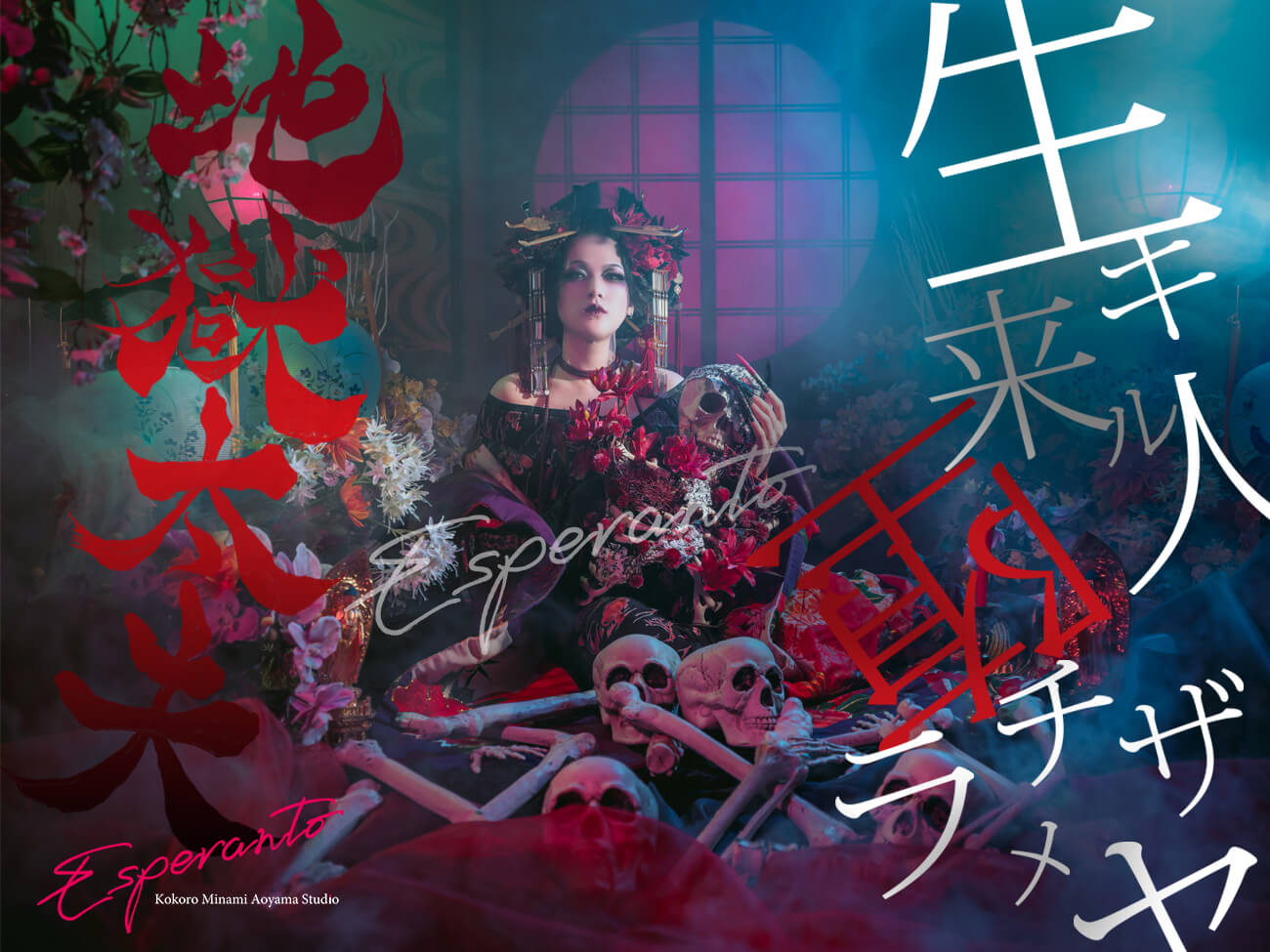 -Revival Series- Jigoku Tayū
Once upon a time.
There was a woman who was captured by bandits.
The woman, because of her beauty
sold to a "Girō"
The misfortunes of this life are not
Assuming that it is because of poor faith in a previous life
She calls himself "Jigoku"
Clothed in a "uchikake" a kimono with a picture of hell
In heart chant the name of Buddha
She is said to have sung windy songs with his mouth
An immensely beautiful woman.
-Jigoku Tayū-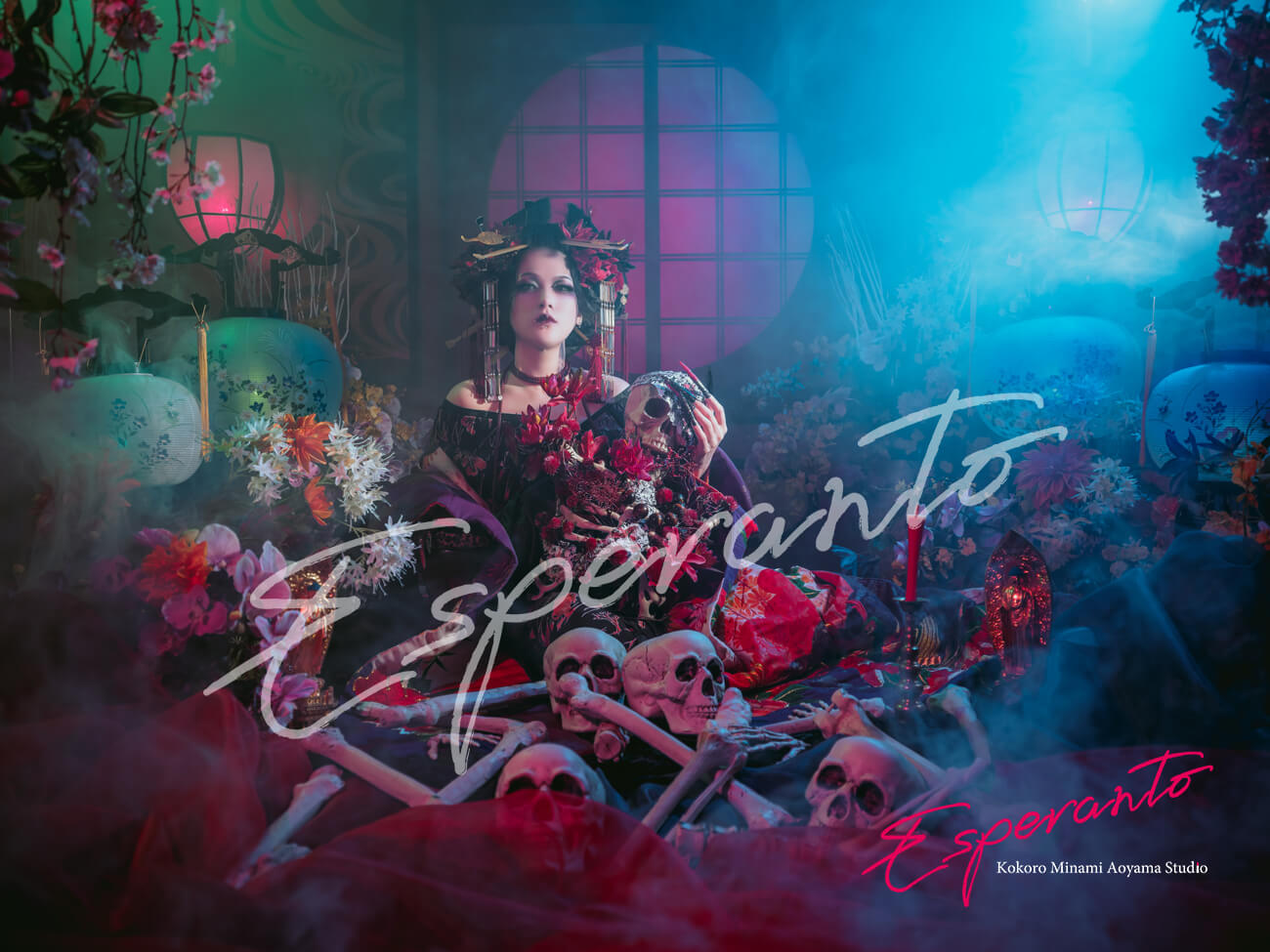 She is said to have existed in the Muromachi period
The demonic woman was
"In a dead man. As there is none who does not go to hell."
"There is no one who comes here who does not fall in love with me."
She left a poem called
The legendary prostitutes have been the subject of many painters and appear in "Ukiyoe" and "Kabuki"
Good evening everyone.
I am Kageyama, a member of the make-up staff.
Revival plan for a limited time.
The ban is finally lifted on "Jigoku Tayū".
While incorporating elements unique to the Minami-Aoyama store and more frighteningly revived.
Not only first-time customers, but also customers who have already experienced it at the Kyoto store will enjoy it!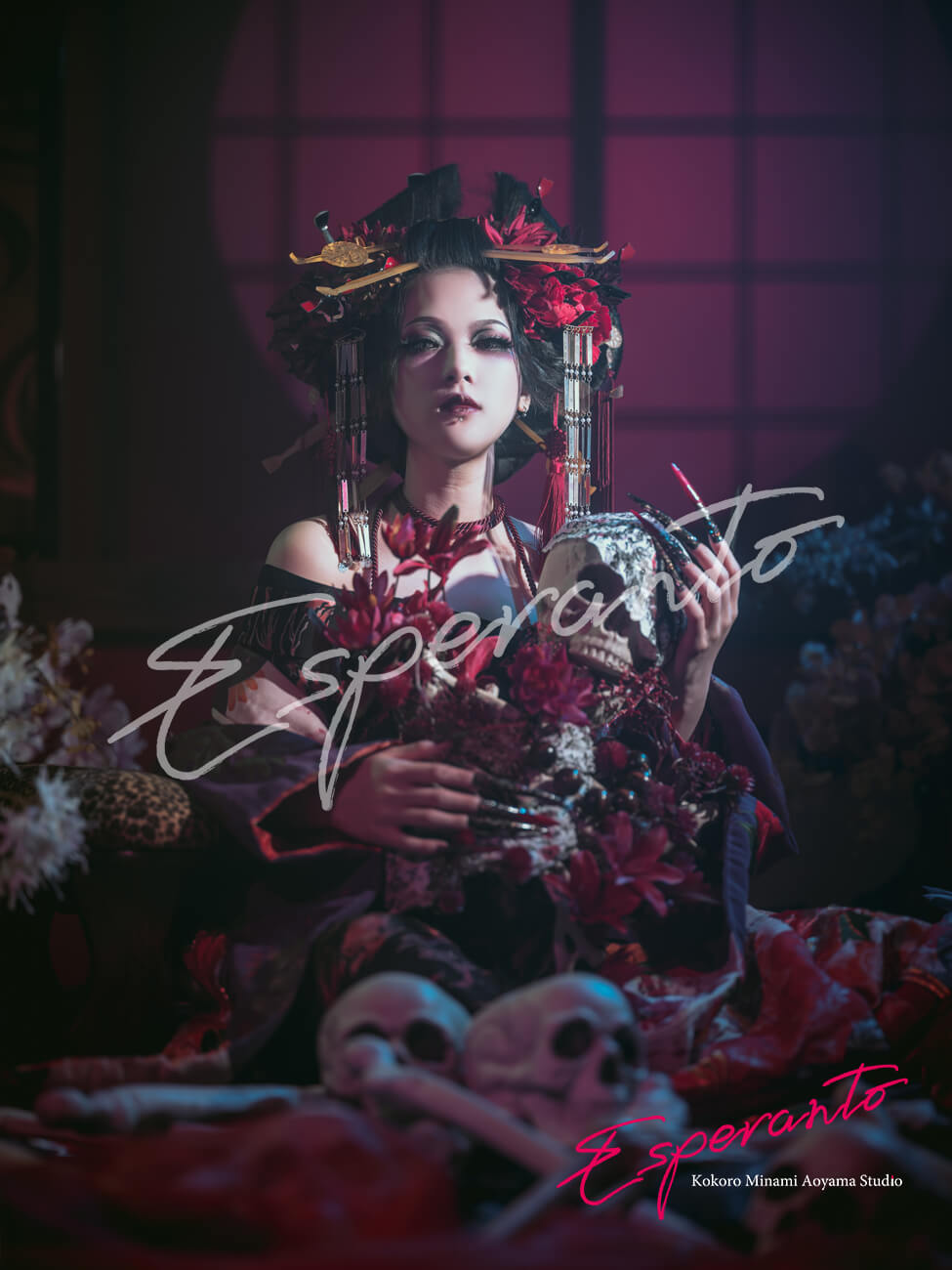 The familiar Shinsyu booth has gone to hell with organdie and skeletons!
The bewitching lighting also creates a scary atmosphere.
The photo at the beginning was taken using a smoke machine!
This option is recommended for customers who want to shoot in a dark atmosphere.
Smoke machine can be added for 3,850 yen including tax.
The hair style is the royal road of Oiran! It's a "Date Hyogo Topknot ver."
In the image shooting, a topknot with a pointed tip was used.
Recommended for customers who want to look cooler!
❇︎The topknot with a pointed tip is only available in one color (black).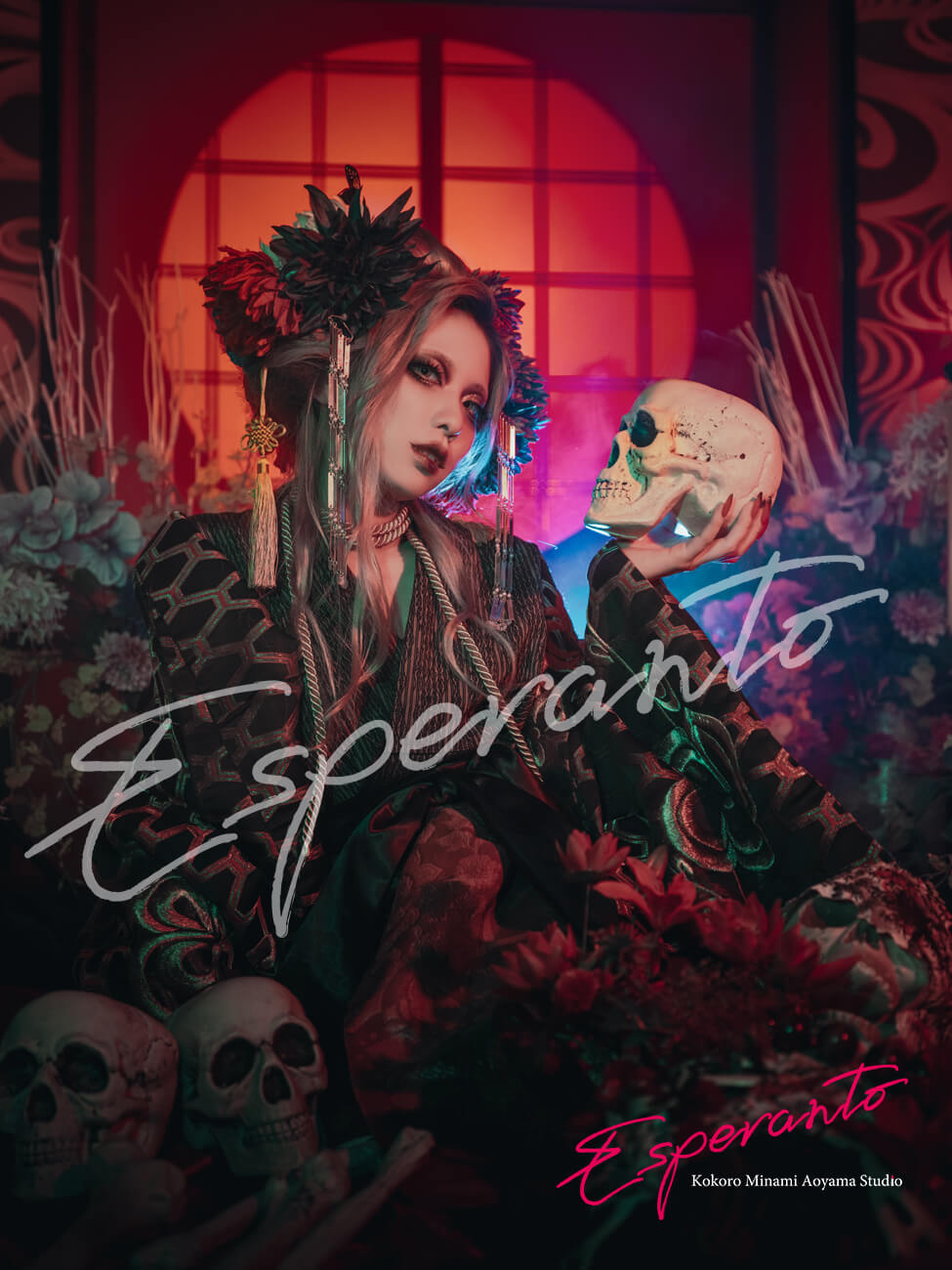 Here is the version with bangs standing up in a sexy way
Hairstyles are free!
We can do classic Japanese hair using natural hair, or styles using full or half wigs.
Although we did not do it for this shoot, a lip that looks like a ripped mouth is also possible.
Please ask our staff if you would like to use this service.
(Changes cannot be made during the shooting.)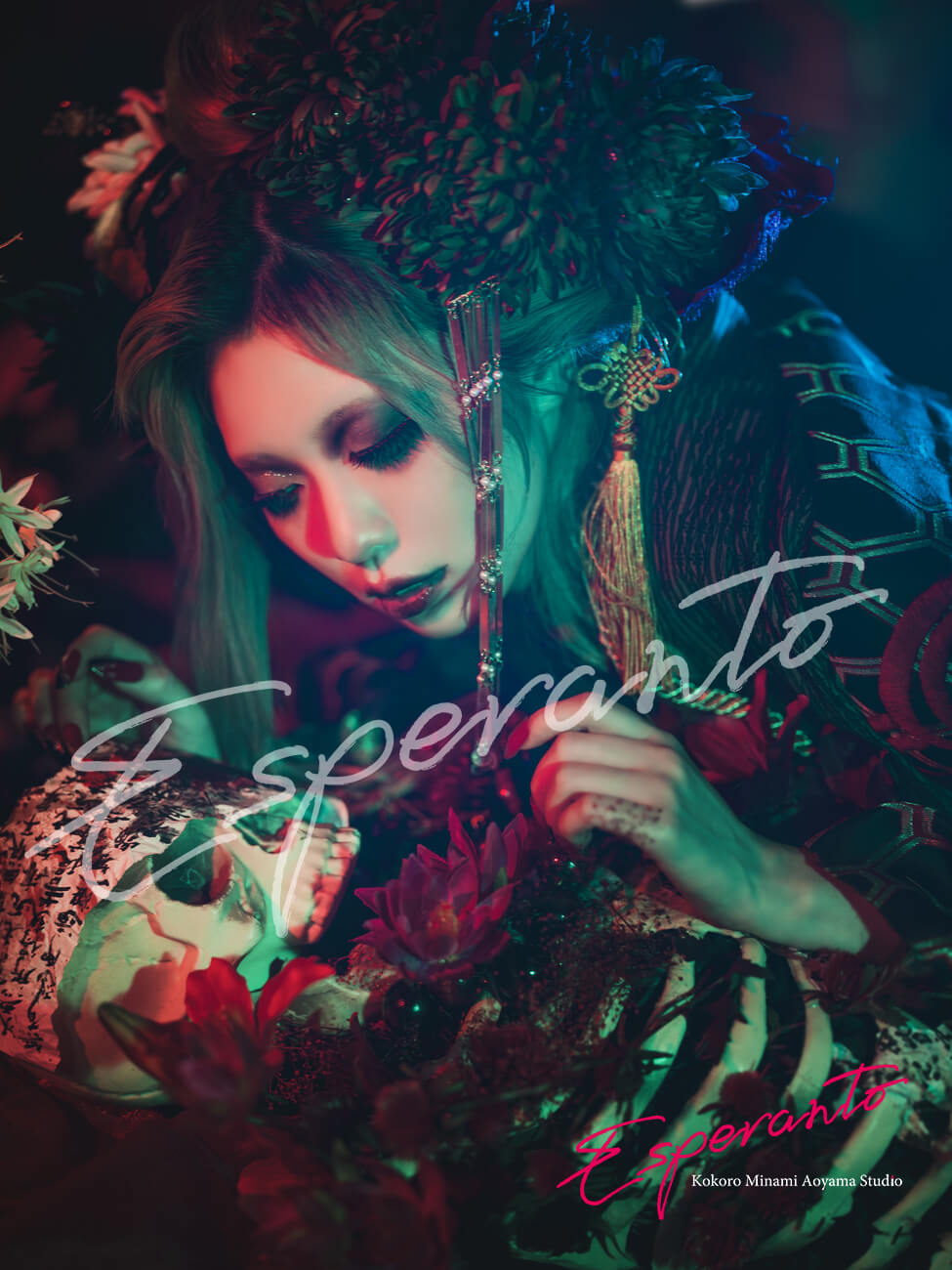 And a cut of you and Mr. Skeleton sleeping together…
I love her so much, I think she's my daughter (with a straight face)
She is a good listening child who is good for both holding and laying down.
Please adore her as a companion for your photo shoots.
By the way, her name is Tomoko.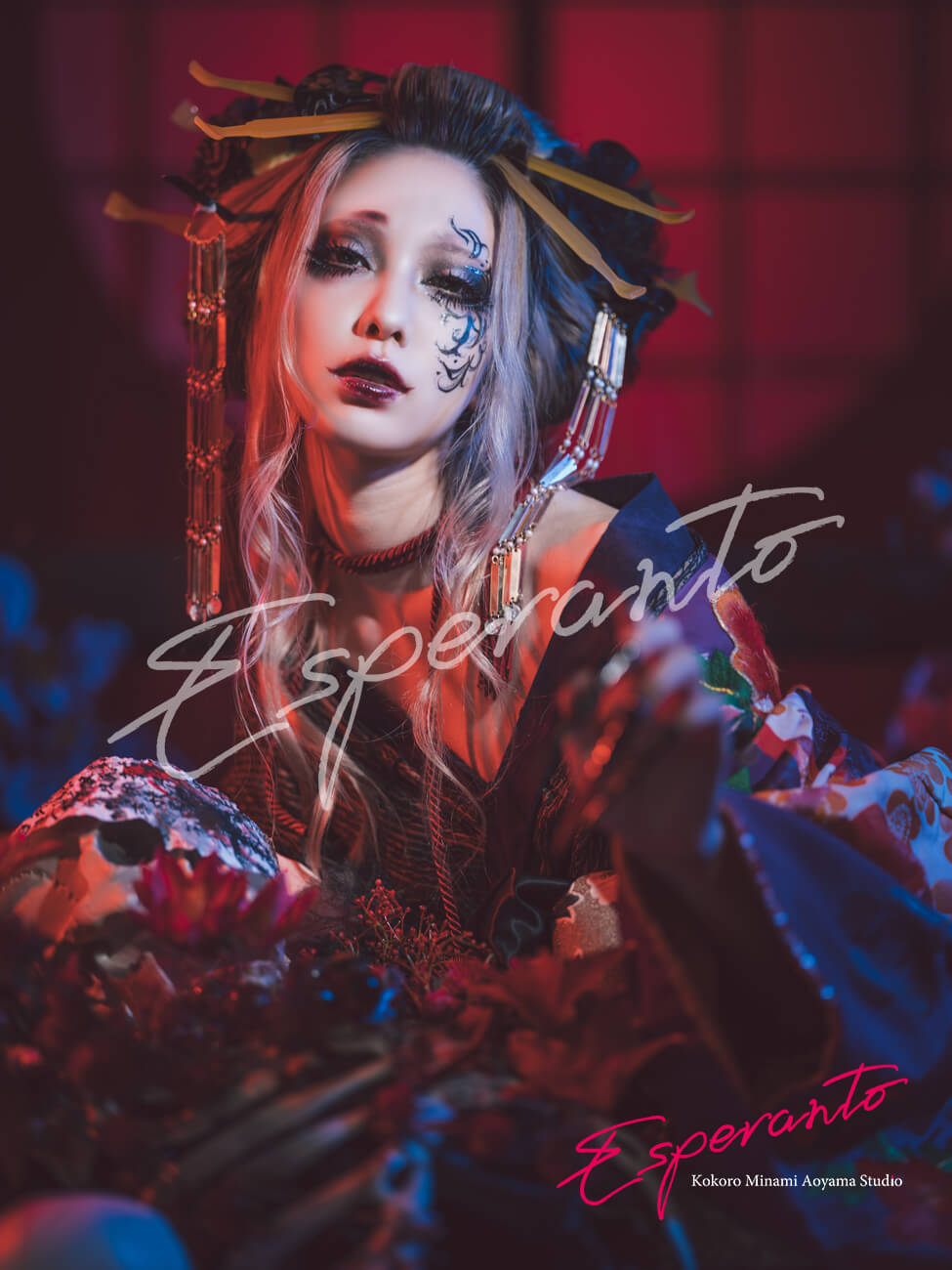 Japanese hair style with back hair left in place ver.
Loosely curled back hair and rounded eyebrows create an impressive look.
Optional art makeup can be painted for 3,850 yen (tax included)
The art makeup in this photo would be perfect for the dark atmosphere of Jigoku Tayū.
But still, the nails are long!
These long nails are for "Jigoku Tayū." only!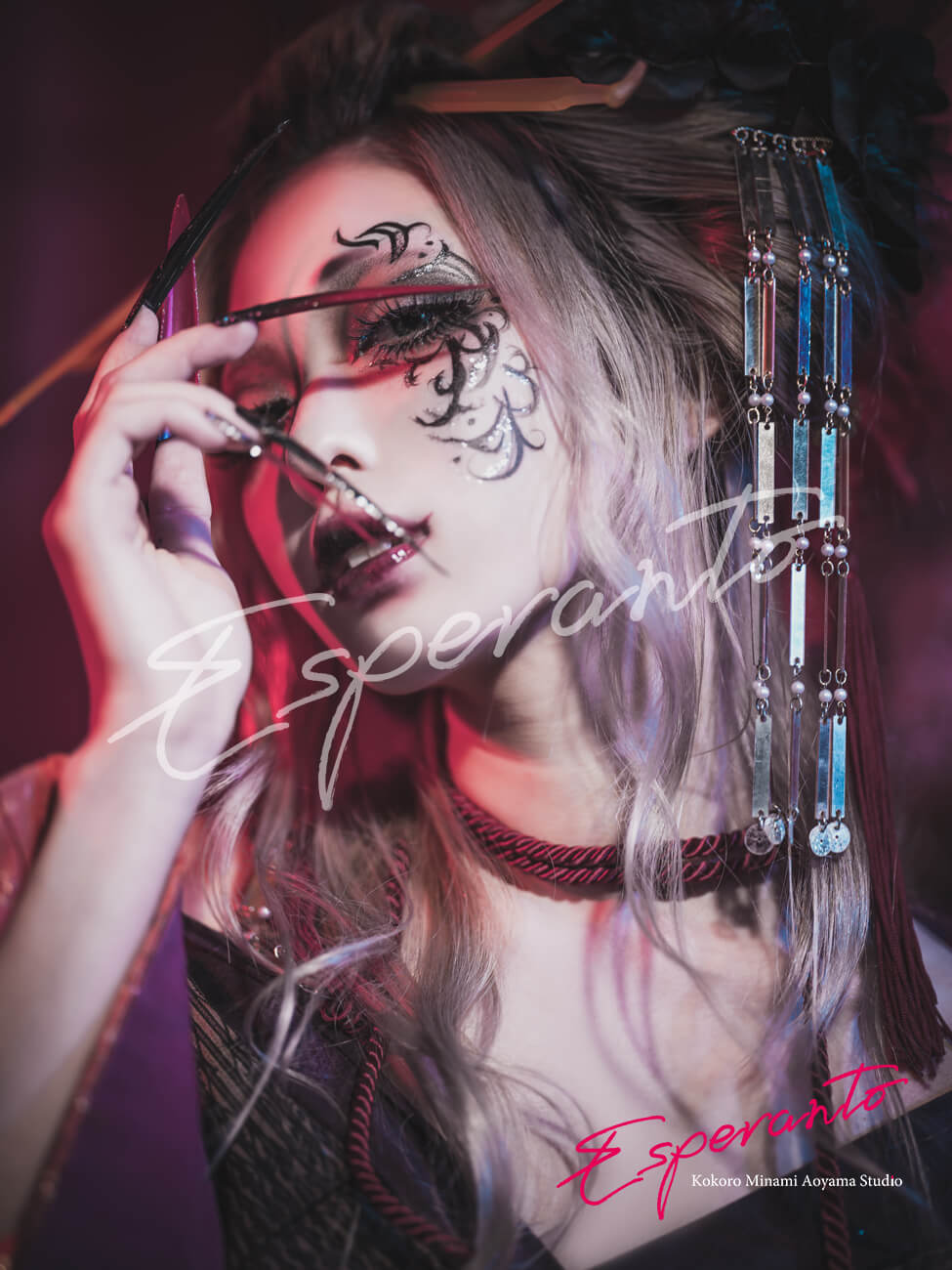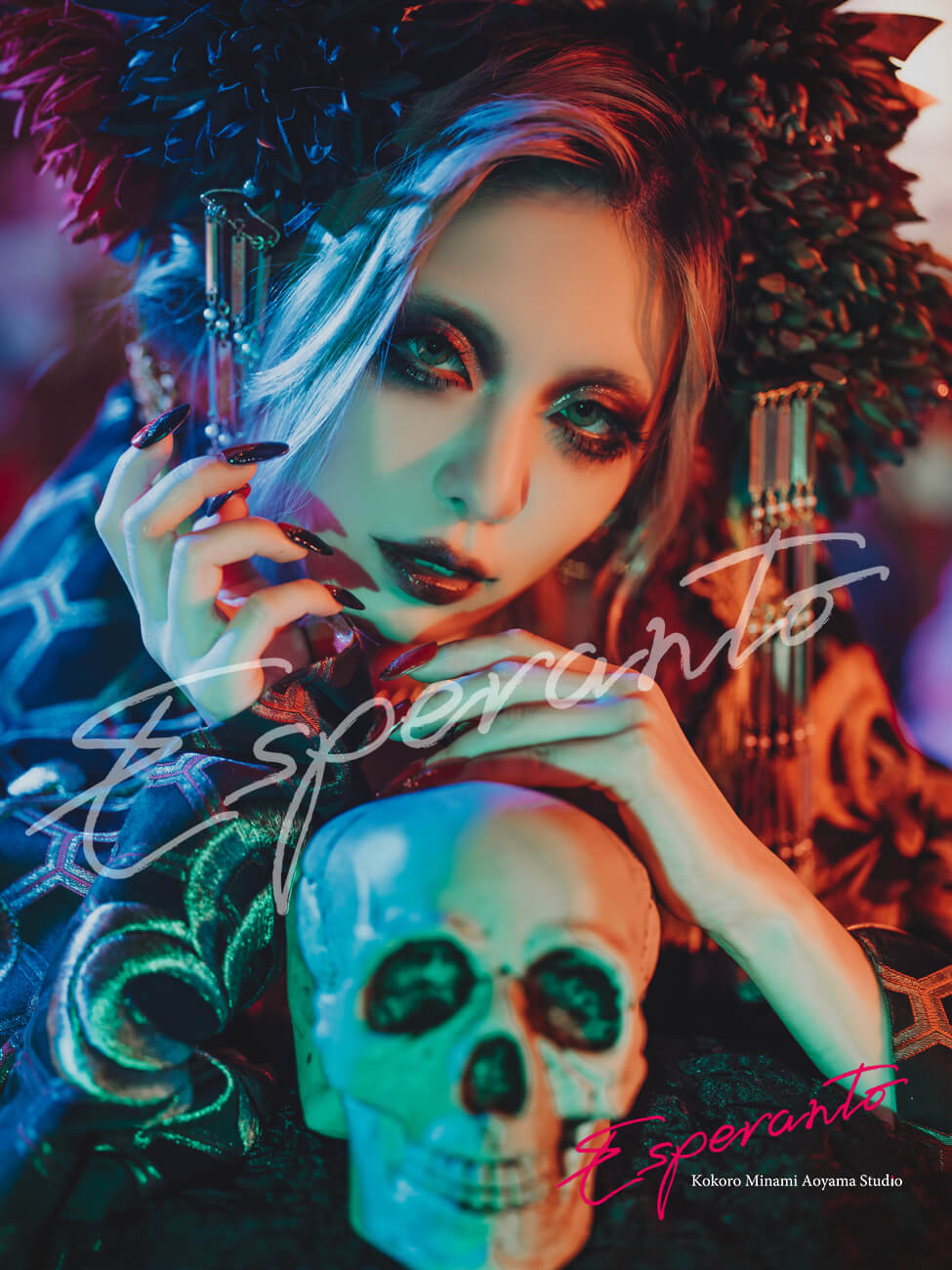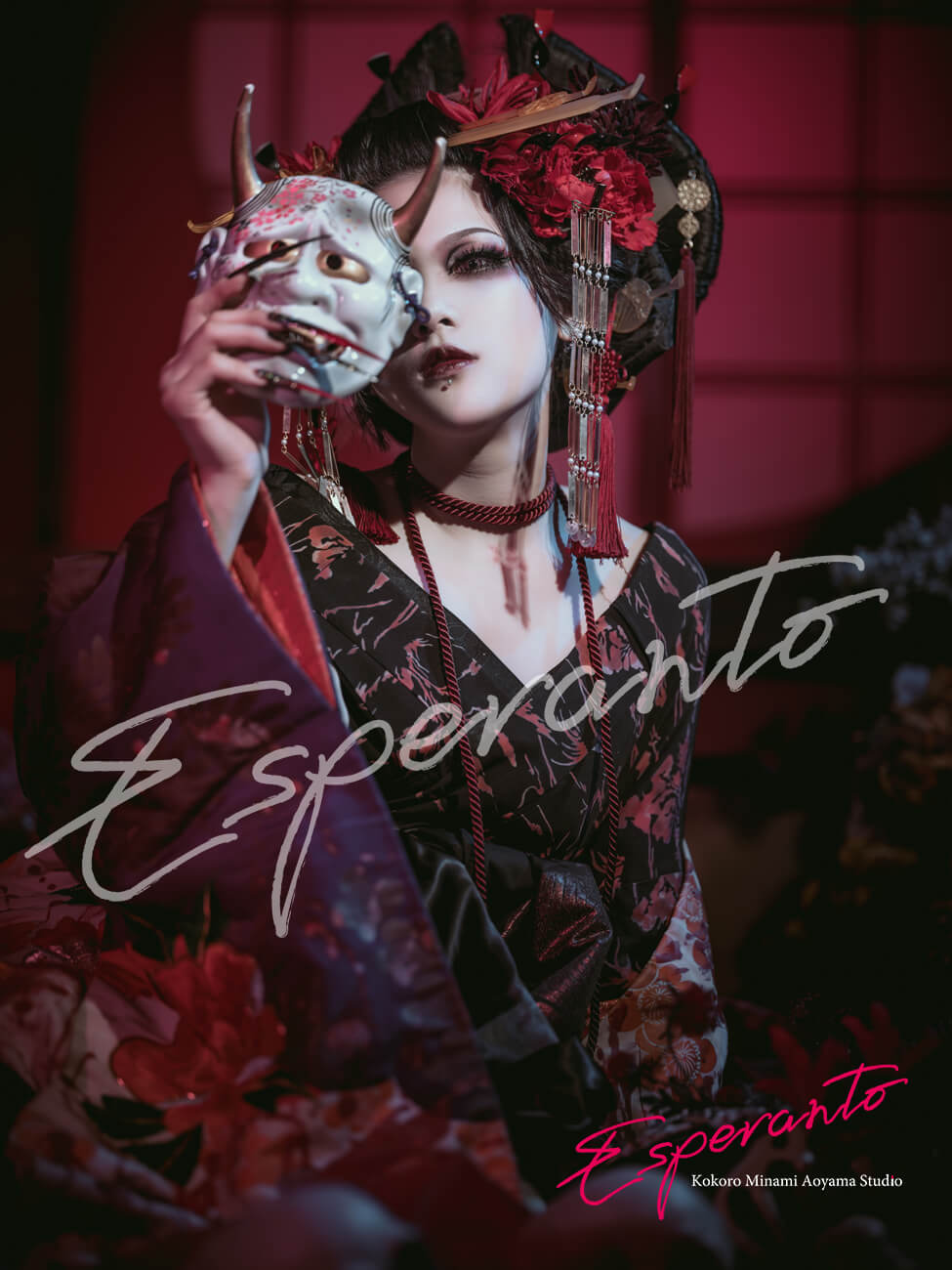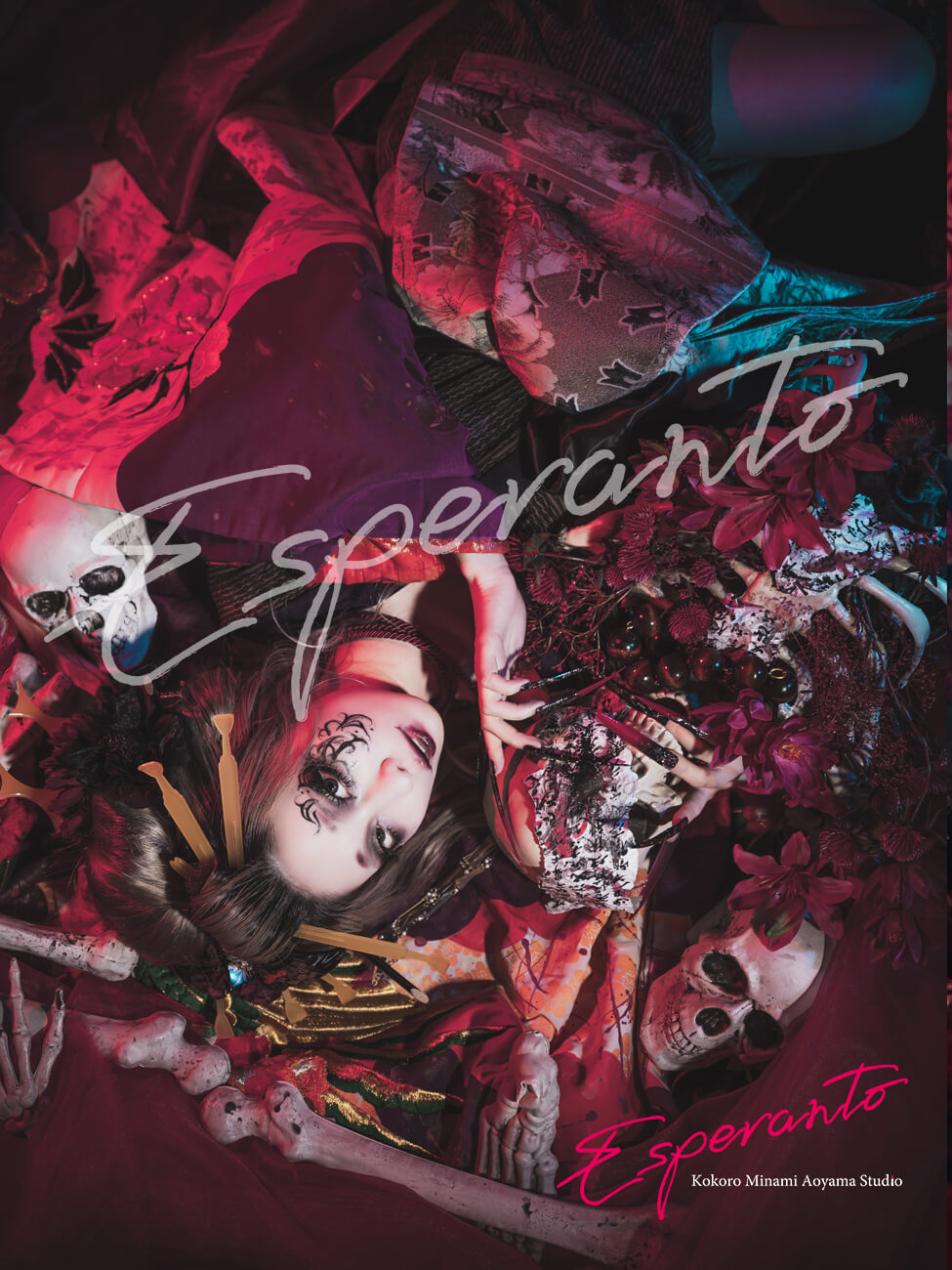 "Jigoku Tayū"
¥ 28,500(31,350 including tax)
limited time: Monday,July 11th,2022~Monday,October 31st,2022
Contents
Costume for exclusive use of Jigoku Tayū
Hair and Make-up
Photographer shooting
Photo shooting booth: Shinsyu
Photo shooting: 30shots
Goods: 3 retouched data
Only neltips can be brought in.
If you are making a reservation for more than one person, we will book one person at a time.
Group photo shoots are not available.
*Cannot be used in conjunction with any discounts or coupons.
If you would like to have optional art makeup, please choose from the following links.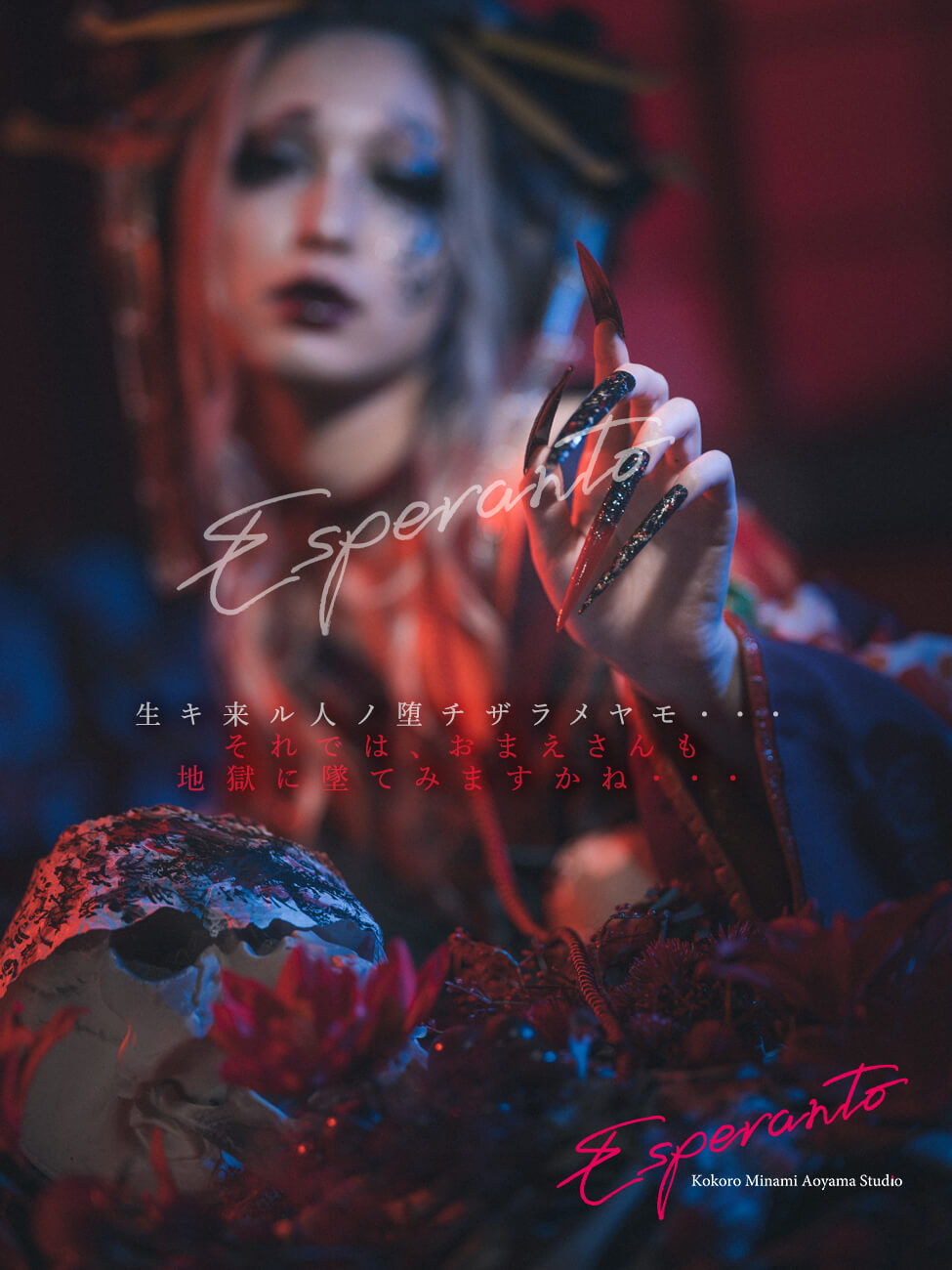 "Well, would you like to go to hell, too…?"