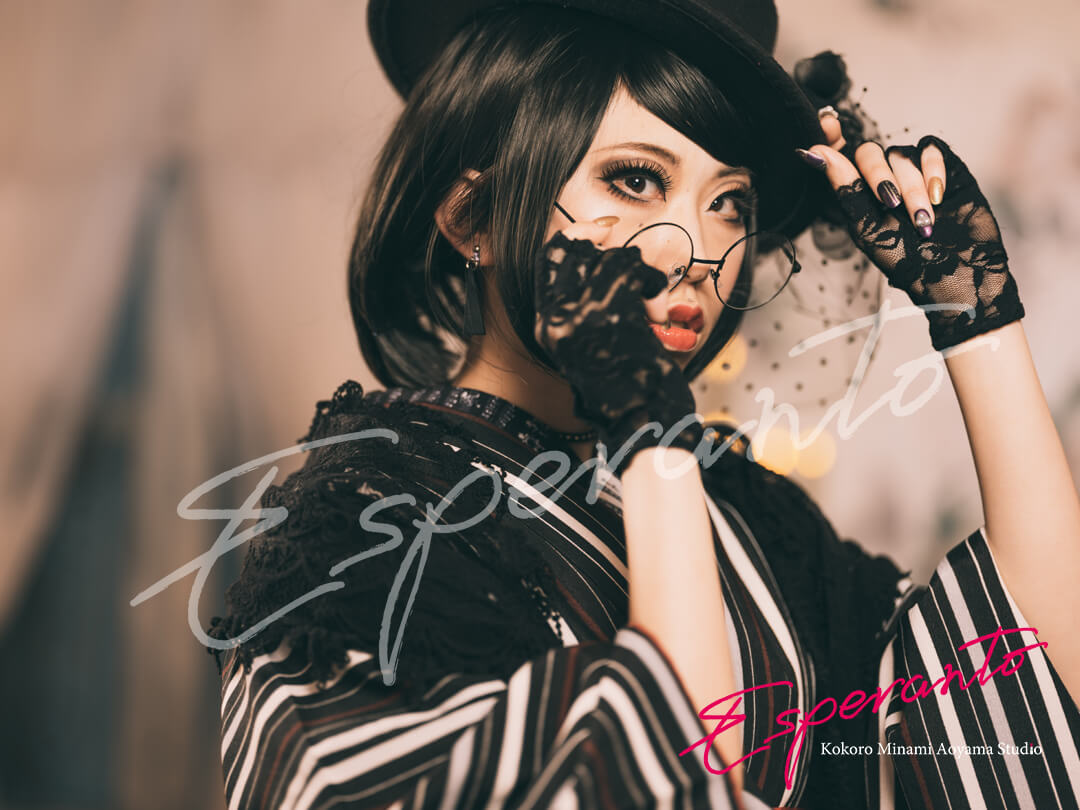 KOKOHIME & Kimono portrait Style Book
Hello everyone! !
It is Yamashita of the makeup staff ('ºωº `)
By the way, this time it is introduction of style using hakama ☆
First of all, Tokyo KOKOHIME Style Book corner (٩'∀ ๑) ۶ • * ¨
Ms. Moriyama, the makeup staff who modeled me ☆ ‹‹ \ (´ω`) / ››
The image is Sayaka Yamamoto who Ms. Moriyama loves ♪
Cool and Rock hakama style ☆
I put it in monotone as a whole and brought red as the cutting color ◝ (⁰▿⁰) ◜✧
Cool looks good ~~ mo ~~ I like ♡ (* ∩ω∩) ♡
ed pumps and choker accessories are also slightly stronger. . . .
The wig is black Bob! ! Absolutely this! ! (* ´꒳` *) ੭
Photographer Tobo-san will bring a guitar to shoot Sayaka Moriyama! And one shot (lol)
It seems to be the same pose as the CD jacket (◜ω◝)
Moriyama! ! Please give us your impression of this shooting! ! ! !
"Sayaka is satisfied." ← Sayaka Yamamoto does not say this way! never! ! ! ! ! ! by Moriyama for 10 years as a geek
Baton touch at the corner of Tokyo Kimono portrait Style Book٩ (´◡`) (´◡`) ۶ <Mr. Moriyama, please ♪
It's Moriyama, a 10 year nerd hunter!
The child who transformed this time … Make-up staff Ito! Known as Ito-chan! ! It's the only model in Tokyo ('﹀`)
As for portrait photography, this time Itochan …
"Retro modern girls! ! 』
(⁎˃ᴗ˂⁎) I was in charge of makeup dressing in Yamashita and hair in charge of Moriyama! ! !
From here, I will send you at Itochan Ota's Yamashita and Idol Ota's Moriyama!
This time, the hair adopted "finger wave" to give a modern atmosphere (* '꒳` *)
We treat both side waves, and we knit the back style and finish it tightly.
It has a retro-modern atmosphere and it's very cute ٩ (ˊᗜˋ *) و
As expected, you can wear any style ♡
This is Yamashita for the first time. Ito-chan is cute today.
The point of makeup is glitter and red eyes (๑ • ̀ ㅂ • ́) و✧ kawaii ♡
Ito-chan looks at her glance. . . Love. . . ♡
This time the accessories are summarized in pearls╭ (・ ㅂ ・) و ̑̑kawaii ♡
The kimono is a kimono called "Flower Illustration Book" which was introduced in Tokyo KOKOHIME Style Book-Junjo Roman-before ♪
⇩⇩⇩ Blog is here ⇩⇩⇩
You can enjoy a different atmosphere by combining the hakama ₍₍ '(' ω '') ⁾⁾ ₍₍ (◟'ω') ◟ ⁾⁾
A new booth has opened! !
We look forward to your visit٩ (* ´︶` *) ۶
It was Yamashita and Ai Moriyama and Chiai Moriyama who are Ito-chan-loved club members. *: .。..。.: ** .。.: *