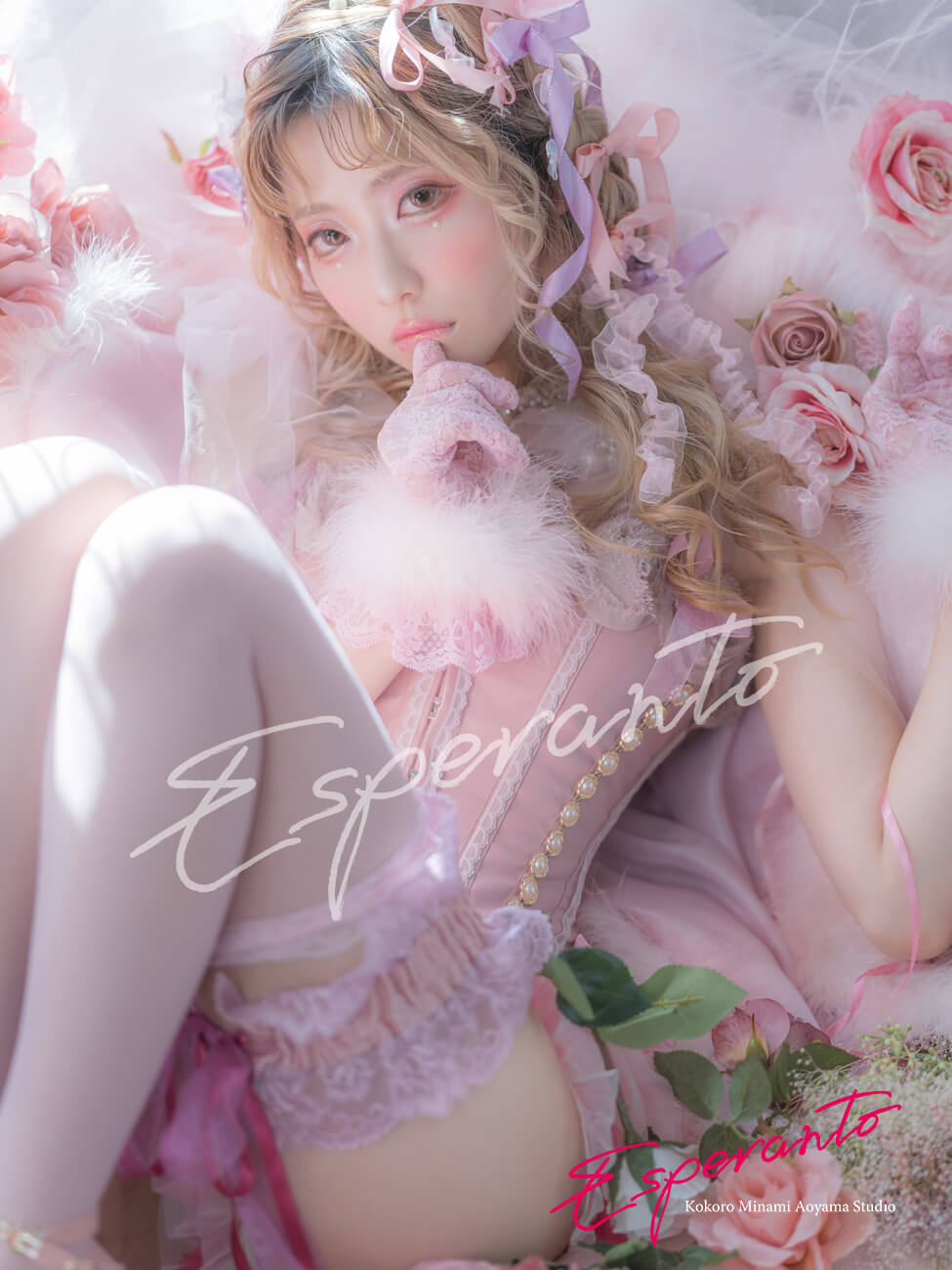 Pink RiBBON Charity Plan will start
Hello!
I'm Iwahashi, the make-up staff
There is an announcement today!
You will be able to enjoy the Pink Ribbon Charity Plan from November 1st (Monday) at Esperanto KOKORO Minami Aoyama Studio.
By the way, do you all know about [Pink Ribbon]?
What is the Pink Ribbon (Pink Ribbon Campaign)
The family of a patient who died of breast cancer in the United States in the 1980s
"Don't repeat such a tragedy"
It is a breast cancer awareness campaign that started with a ribbon made with the wish.
That feeling is now giving many women a chance to undergo breast cancer screening on a global scale.
The Pink Ribbon is a symbol that conveys the importance of early detection, early diagnosis, and early treatment of breast cancer.
In order to make many people know the correct knowledge about breast cancer and to protect as many people as possible from the sadness caused by breast cancer as a result, we mainly carry out activities for the purpose of self-examination and enlightenment.
Every year on October 1st, it is called "Pink Ribbon Day".
In Japan, Tokyo Tower, Rainbow Bridge, Kiyomizu Temple, etc. are lit up in pink to raise awareness of the Pink Ribbon Campaign.
Currently, the number of Japanese women with breast cancer is increasing rapidly.
In 2016, the number of breast cancers (including epithelial cancers) exceeded 90,000,
It is said that one in nine Japanese women will develop breast cancer in their lifetime.
It increased sharply in the late 30s and peaked in the late 40s and 60s.
It is said that 90% can be cured by early detection and early treatment.
For early detection, it is essential to take action on your own, such as regular medical examinations and healthy eating.
Did you understand and be interested in the Pink Ribbon Campaign?
The Kyoto Kokoro Group supports the "Pink Ribbon Campaign".
From 2019
Pink RiBBON Charity Plan
(Pink Ribbon Charity Plan)
Has started.
You can experience it at any time of the year,
Donate 5% of the experience fee to the Pink Ribbon Campaign Association
The donations will also be used for breast cancer screening awareness campaigns, screening costs, and the creation of awareness tools.
Esperanto KOKORO Kyoto Okazaki Studio uses pink dress styles and "Lolita" styles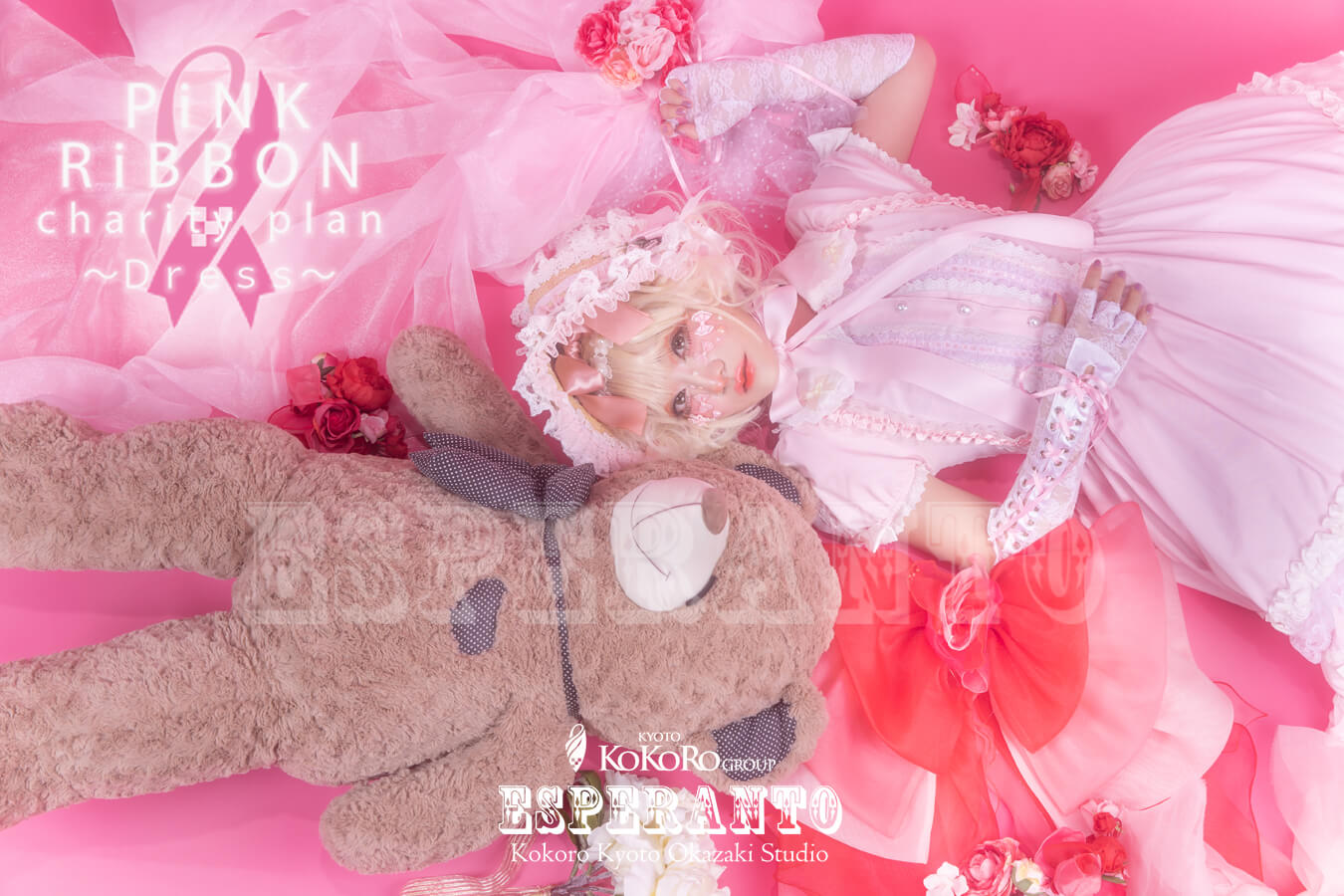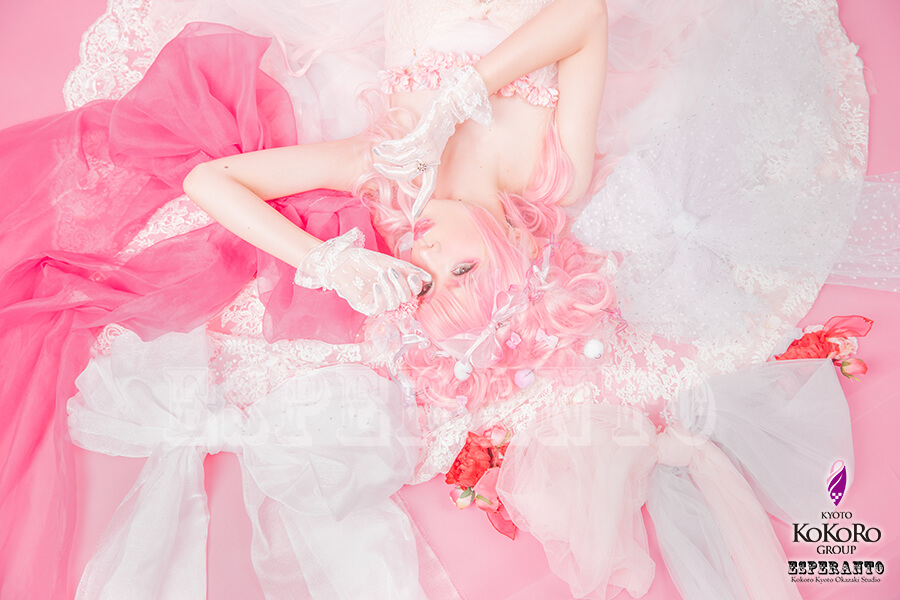 In "kokoro hanasizuku", "Hagoromo Tennyo"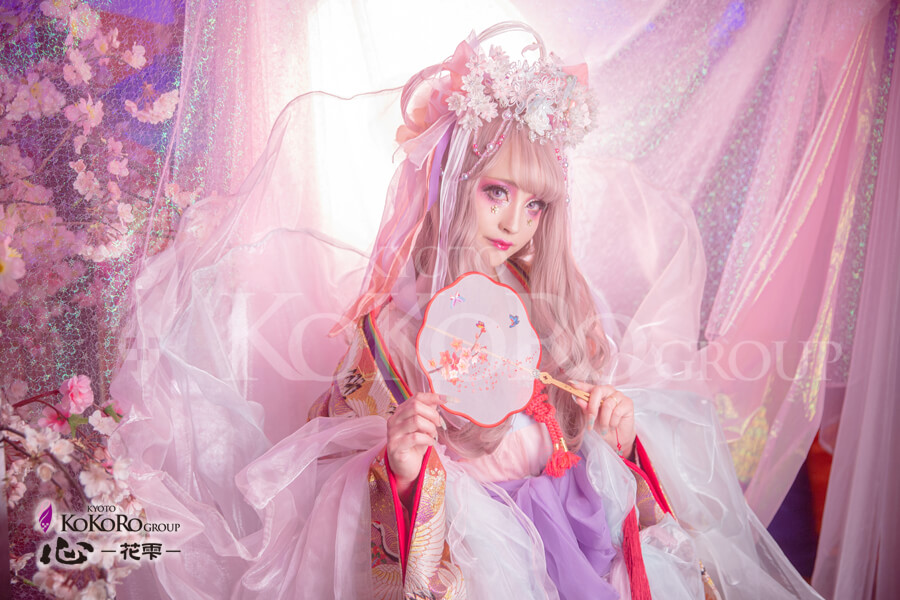 In "Studio Kokoro", "la vie."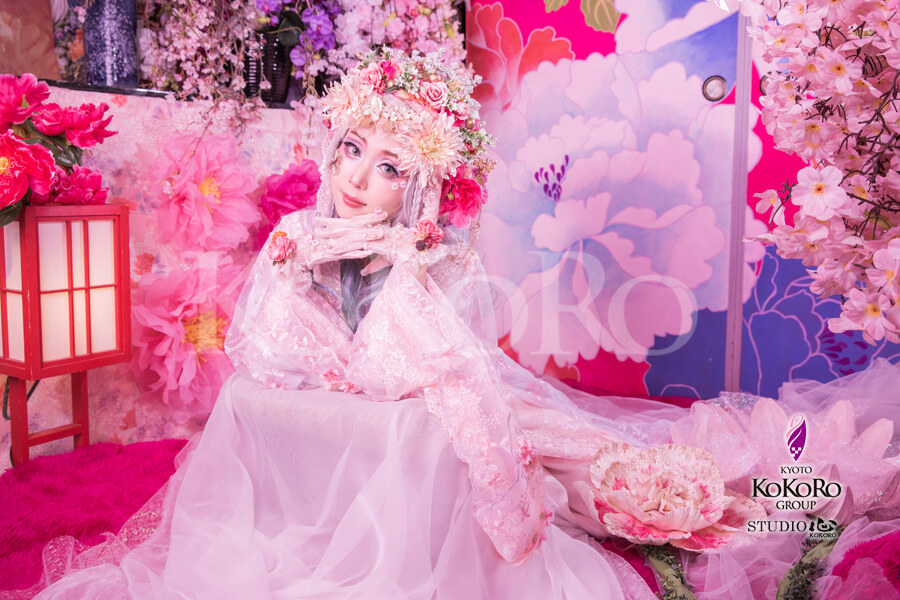 Esperanto KOKORO Minami Aoyama Studio's Pink Ribbon Plan
You can enjoy it as a "portrait plan"
Enjoy hair make-up with natural make-up and hair arrangement with natural hair.
Natural, elegant and cute,
It has a slightly sexy style
Well then
Let's see the style you care about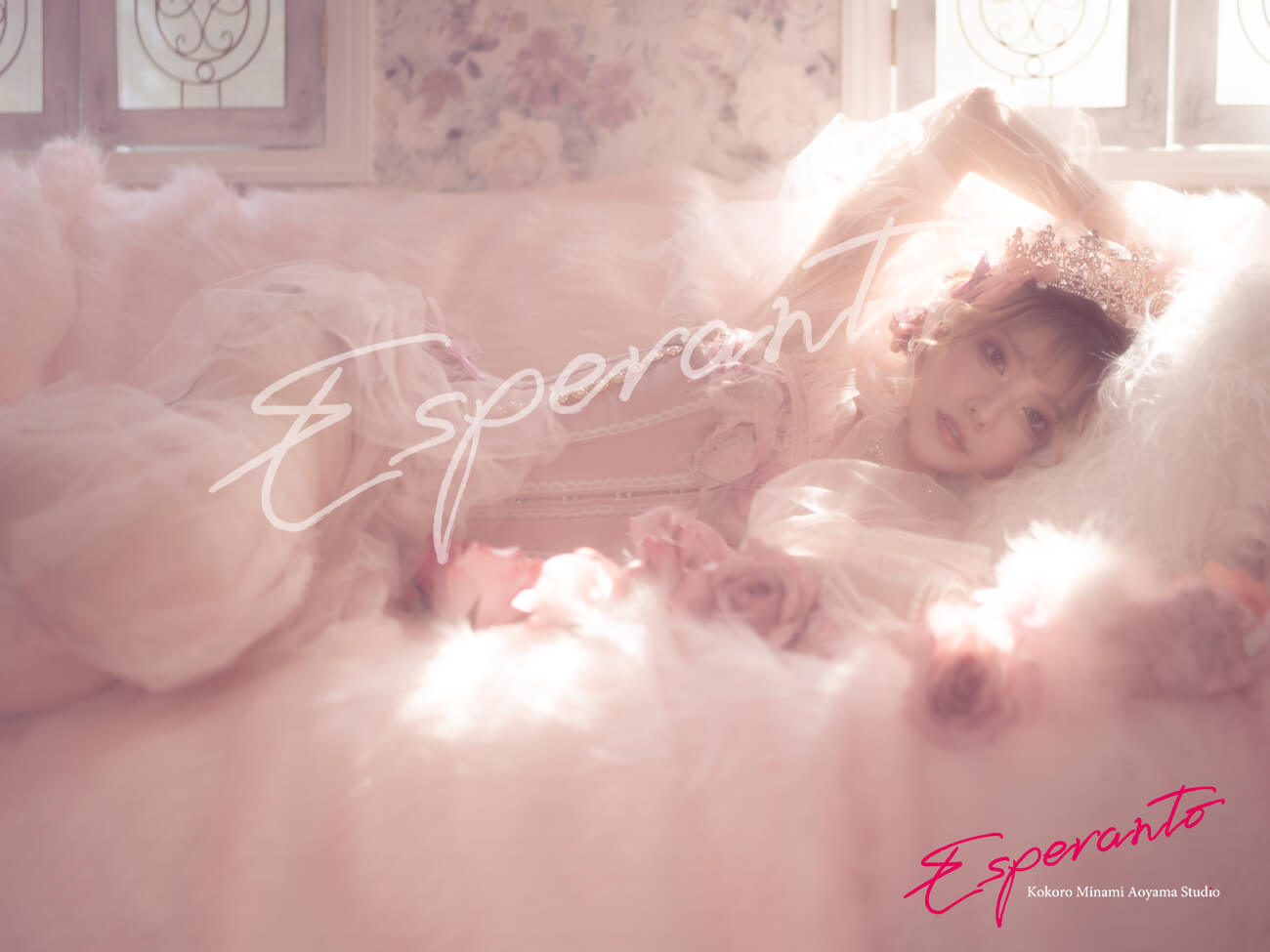 How is it?
Isn't it too cute?
The point is an antique corset.
We add pearls and lace to the corset for a gorgeous finish.
Only one original corset in the world.
Since the pearl and lace are attached to the bone part of the corset,
The part that makes the constriction unique to the corset is emphasized, and it looks tighter.
Also, the biggest fun point is that you can choose your favorite combination of coordination up and down.
First of all, this is
It is a combination of [blouse + corset +Pettipants]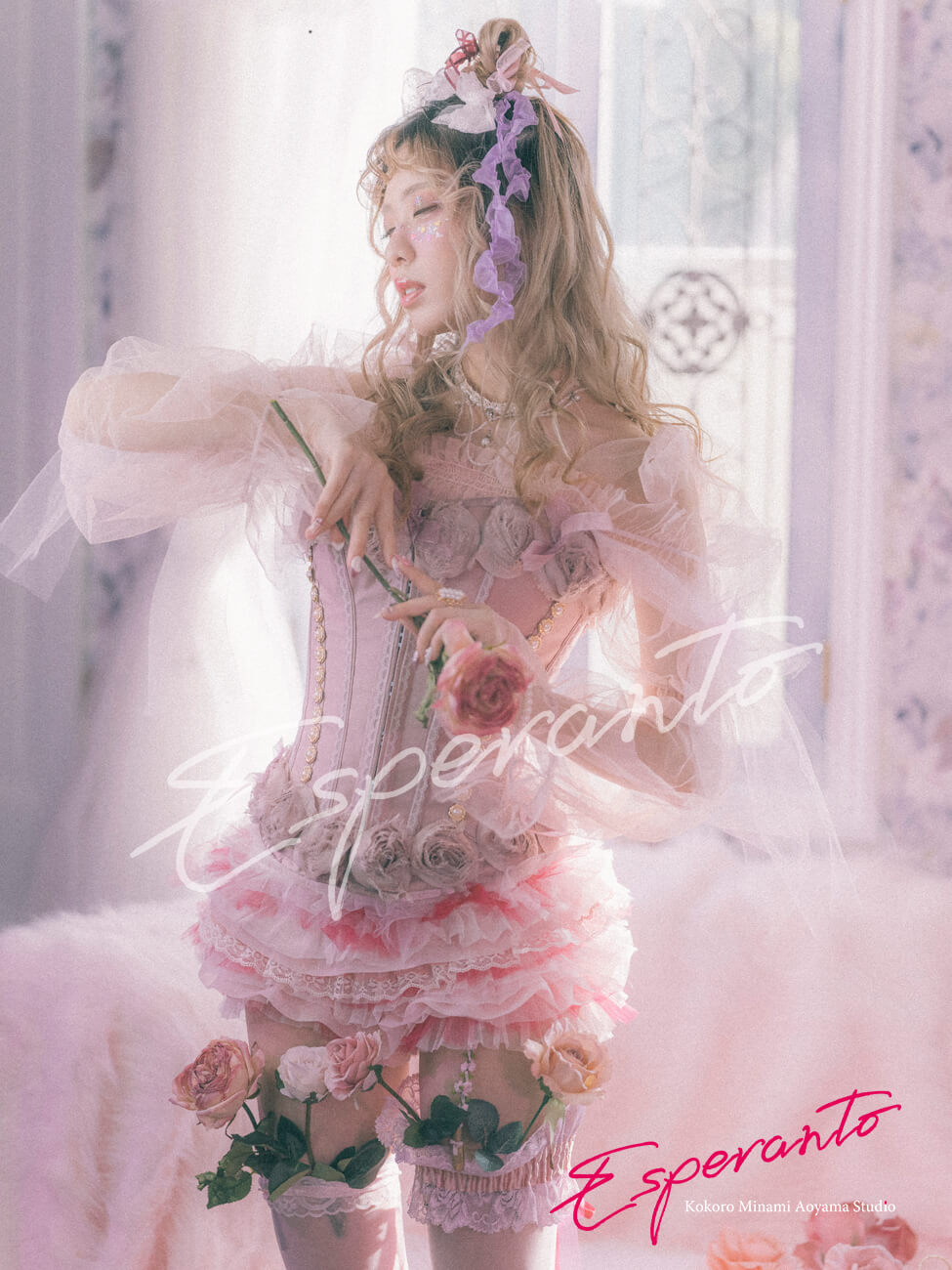 The see-through and voluminous sleeves give a feeling of pulling out, creating a fluffy and cute atmosphere.
Wearing a blouse will cover your upper arm, which any woman cares about, so you can rest assured.
The gap between the lace stockings and the pants is a little sexy and insanely cute
These pettipants too
Makeup staff Kageyama layered the lace to make it very cute and lovely
If you like, you can also shoot with roses as shown in the above pettipants. You can enjoy it in a more antique atmosphere.
I think there are some people who think, "I may not be able to wear pants because I am not confident in my legs." ??
Rest assured, everyone! !!
Of course, we have costumes other than Pettipants.
That is the combination that I will introduce next.
[Blouse + corset + skirt]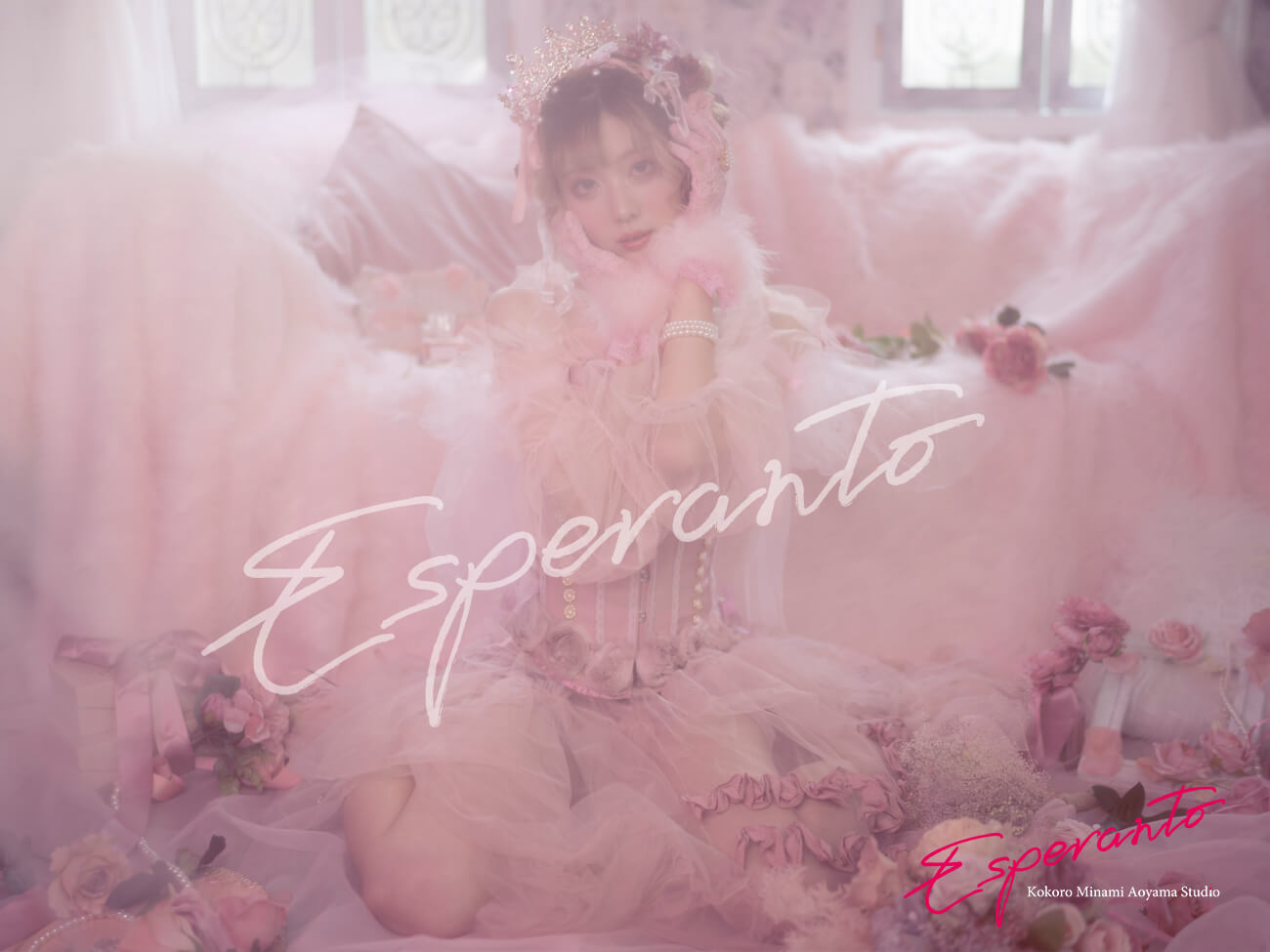 As it is a long skirt, you can cover your legs firmly.
Tighten the waist with a corset,
The flared skirt that spreads softly from there makes the waist look thinner.
The silhouette looks very beautiful when standing
Isn't it great that you can cover your arms and legs and the silhouette is beautiful?
Also, the inside of the skirt is divided like pants, so you can wear it with confidence.
This combination is highly recommended for those who are not good at exposing their skin.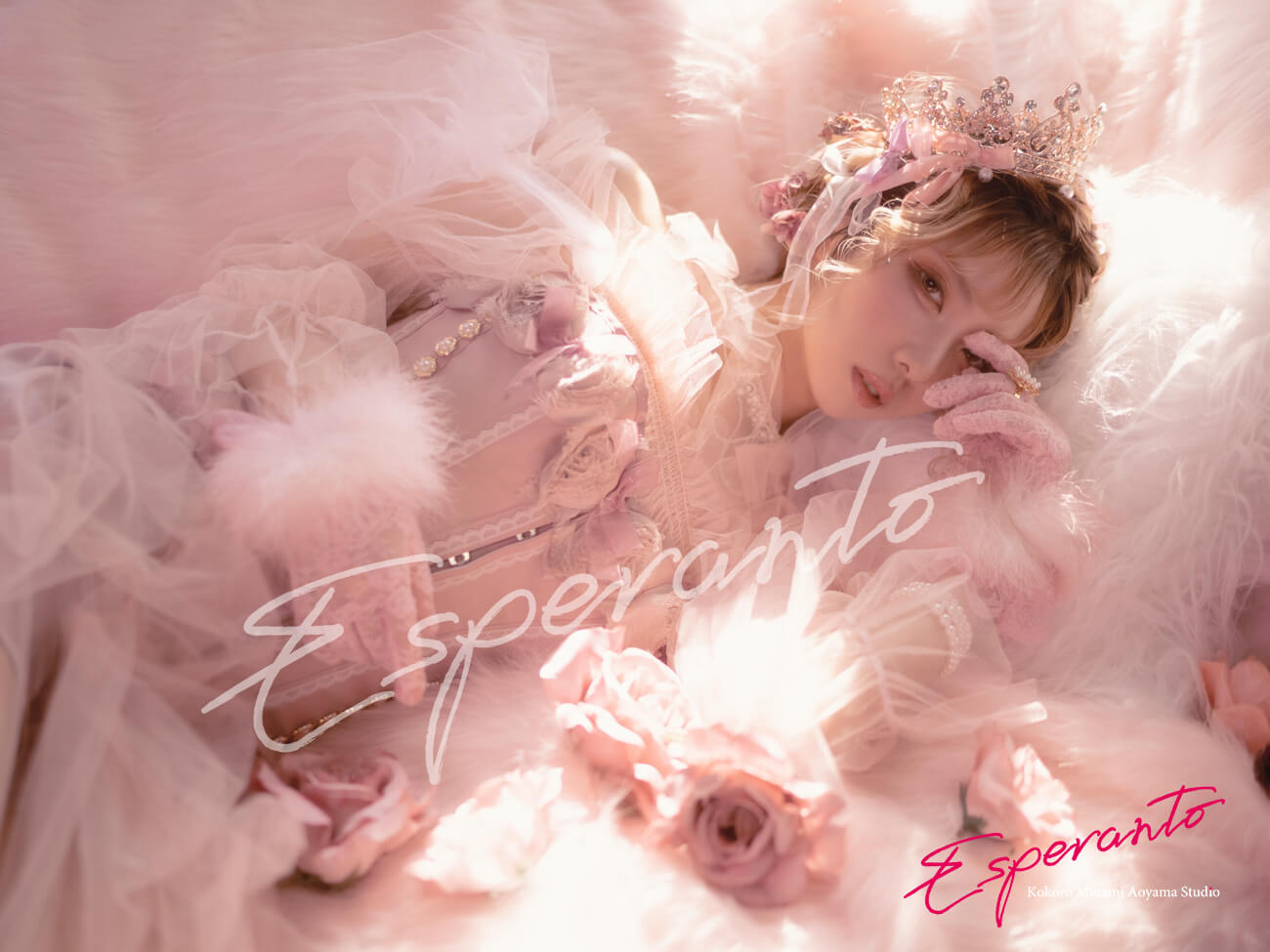 Hair is up style.
Actually, I'm making a big flower on one side!
I don't really understand from this picture, but …
You can see it when you take a face seen from the side or a selfie
The decoration is finished in an antique atmosphere with a large crown and roses.
Also, I tried using pink brown for this makeup.
This style is recommended for those who like a beautiful and calm atmosphere.
[Corset + Pettipants + Gown]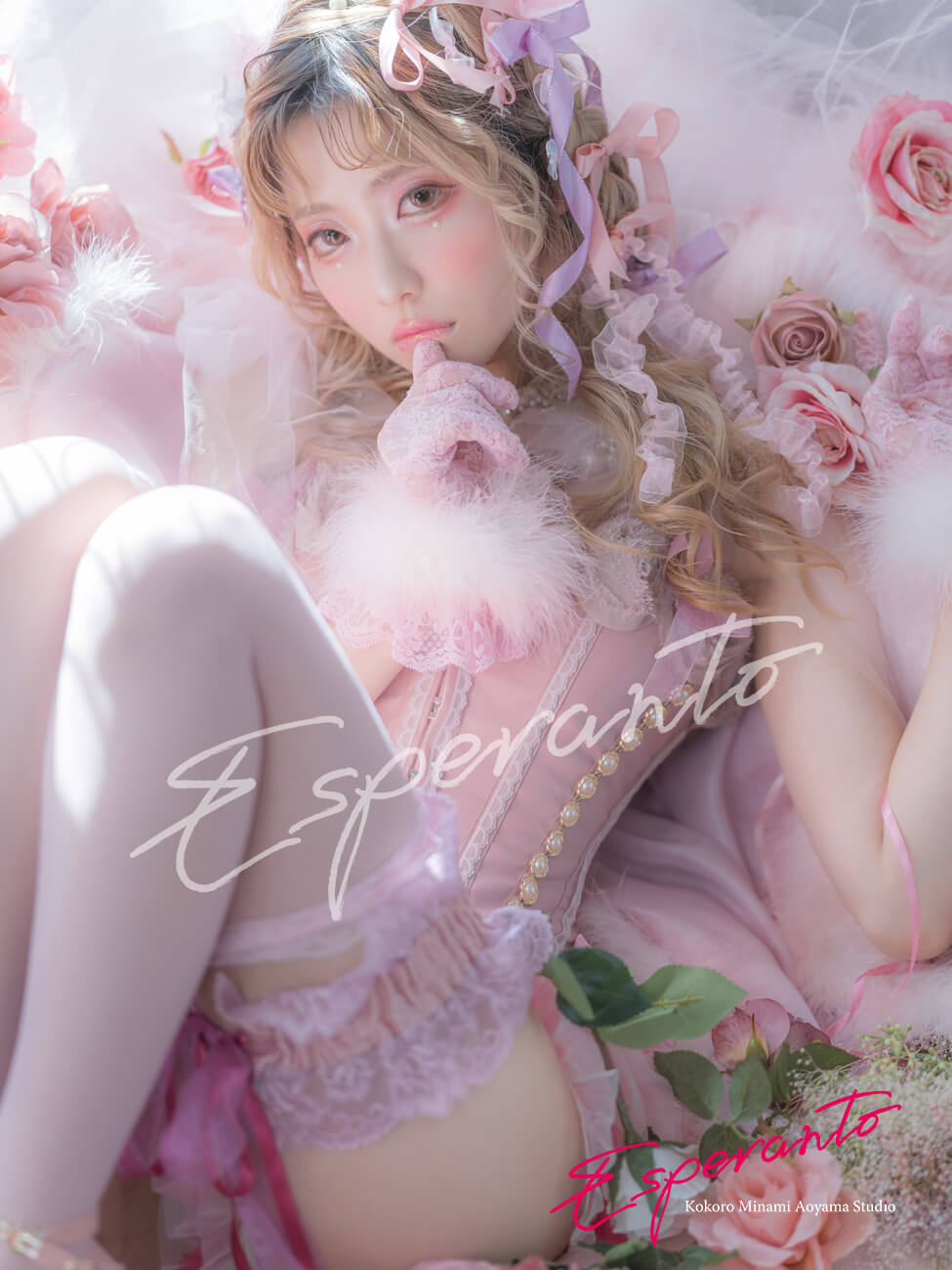 This style is definitely recommended for those who want to shoot sweet and sexy.
The hair is curly downs hair!
I made a braids on the side and attached a lot of ribbons to make it a sweet atmosphere.
This make-up is based on pink-orange and has a slightly cute look!
Draw eye bags firmly,
Pearls are pasted under the eyes to give a gorgeous impression to the eyes.
The highlight of this make-up is the key! !! !!
The highlights are firmly placed on the inner corners of the eyes and nose to make the skin look glossy.
All are insanely cute…
by the way…
This gown was also made by Kageyama!
She's really dexterous …
It's a very cute gown, so please wear it!
of course
[Corset + skirt + gown]
Can be combined with
The gown can be worn even when wearing a blouse!
It will make you feel more princess, so please ask if you want to use it.
Stockings and shoes gloves are exclusively for the Pink Ribbon
There are two types of shoes, heels and pumps, so please choose the one you like.
I introduced hair makeup above, but
I would like to introduce another one.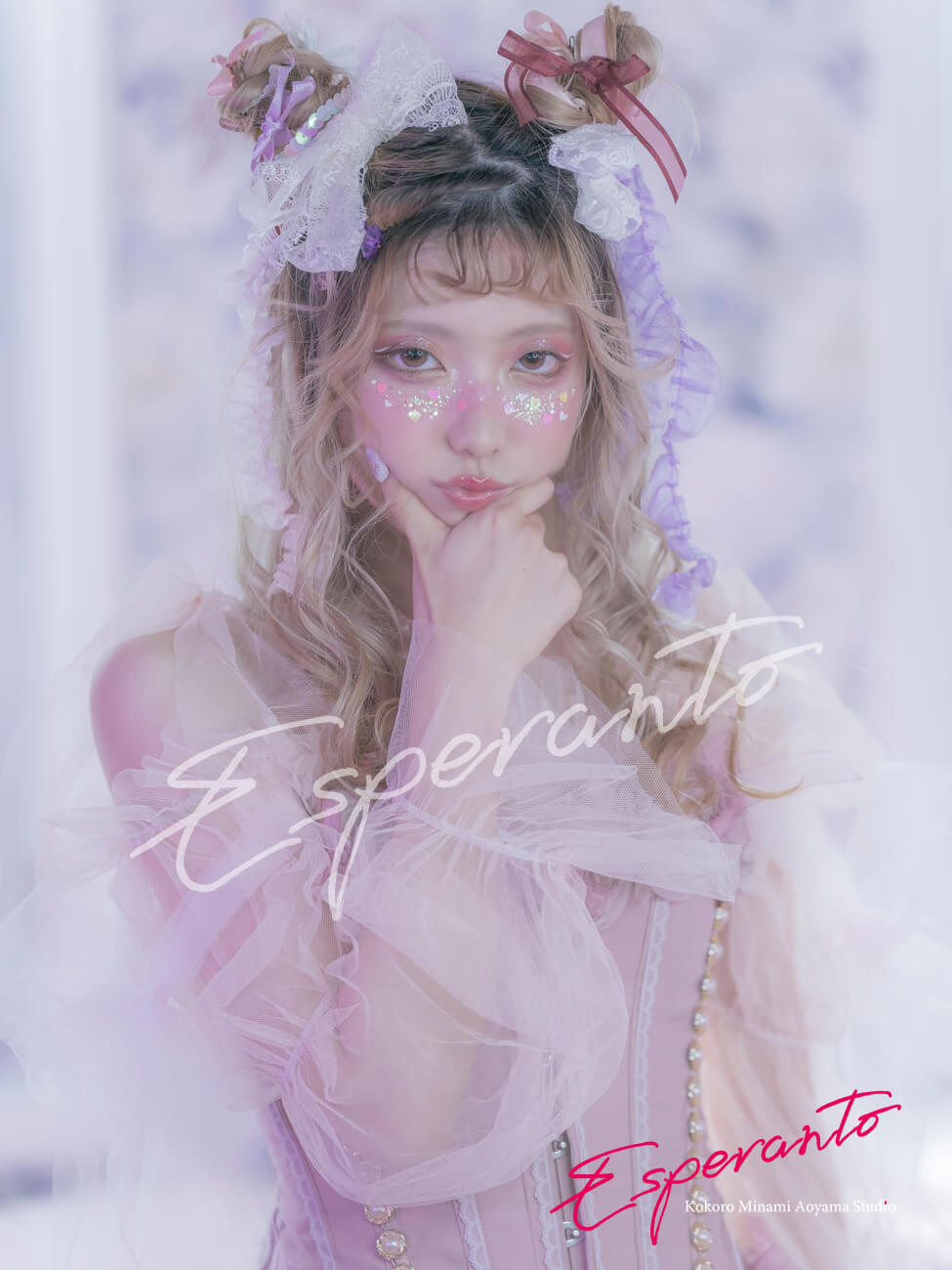 How cute this pose is with this look…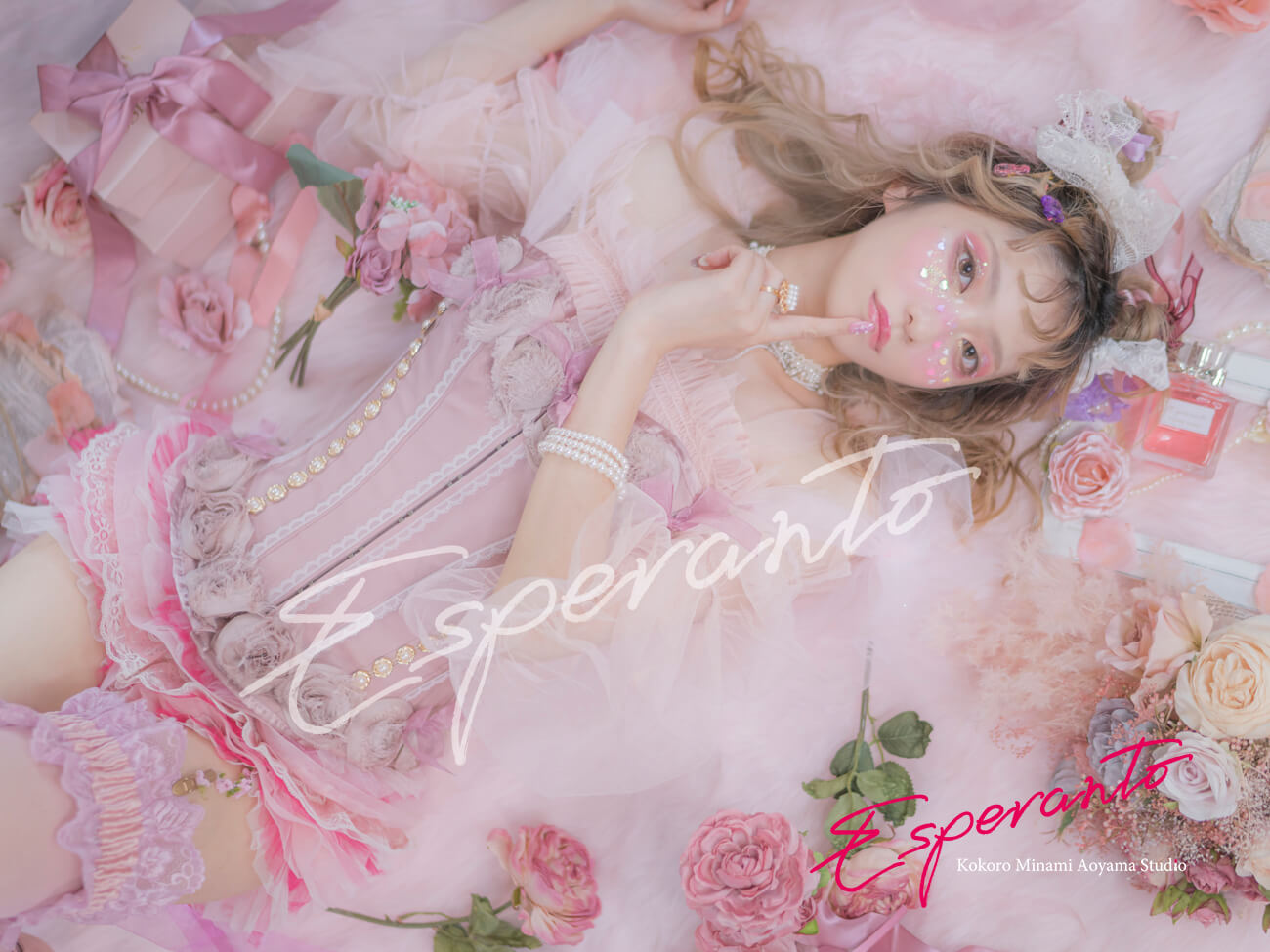 This is a curly hair and bun style.
We have a lot of ribbons on the bun!
By attaching a ribbon that flows from under the bun, it gives a more gorgeous impression.
The point of makeup is Tanned cheeks and freckles makeup from cheeks to nose.
White dots are drawn on the sequins of the heart.
Actually, I drew a white heart inside the white dots!
Did you find it?
Also, this time we are mixing heart sequins and handwritten hearts, but it is also possible to use only sequins or handwriting.
This time, the color is also drawn in white, but red and pink are also OK.
Handwritten hearts can be up to 2 colors, for example, dots are white and hearts are red.
And the colors are only warm colors such as red, pink and orange.
The booth and preparations go great together, so please look forward to it.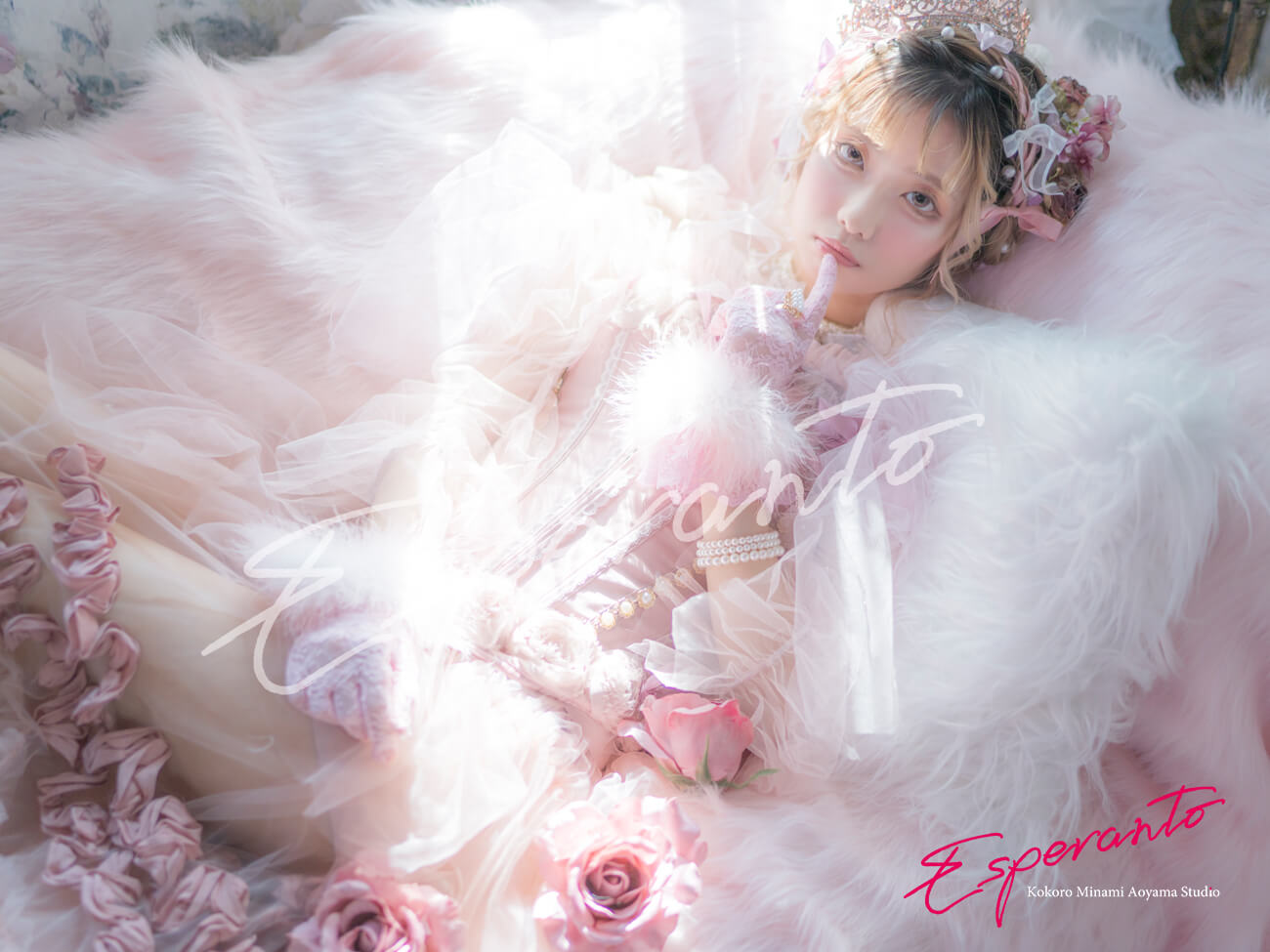 When the weather is nice, you can shoot in the sun like this
By the way, according to the cameraman
It seems that the recommended time for October is the time of reservation at 13:00! !!
You can take very nice pictures when natural light comes in on a sunny day.
By the way, according to the cameraman
It seems that the recommended time for October is the time of reservation at 1 P.M.
You can take very nice pictures when natural light comes in on a sunny day.
Sitting shots…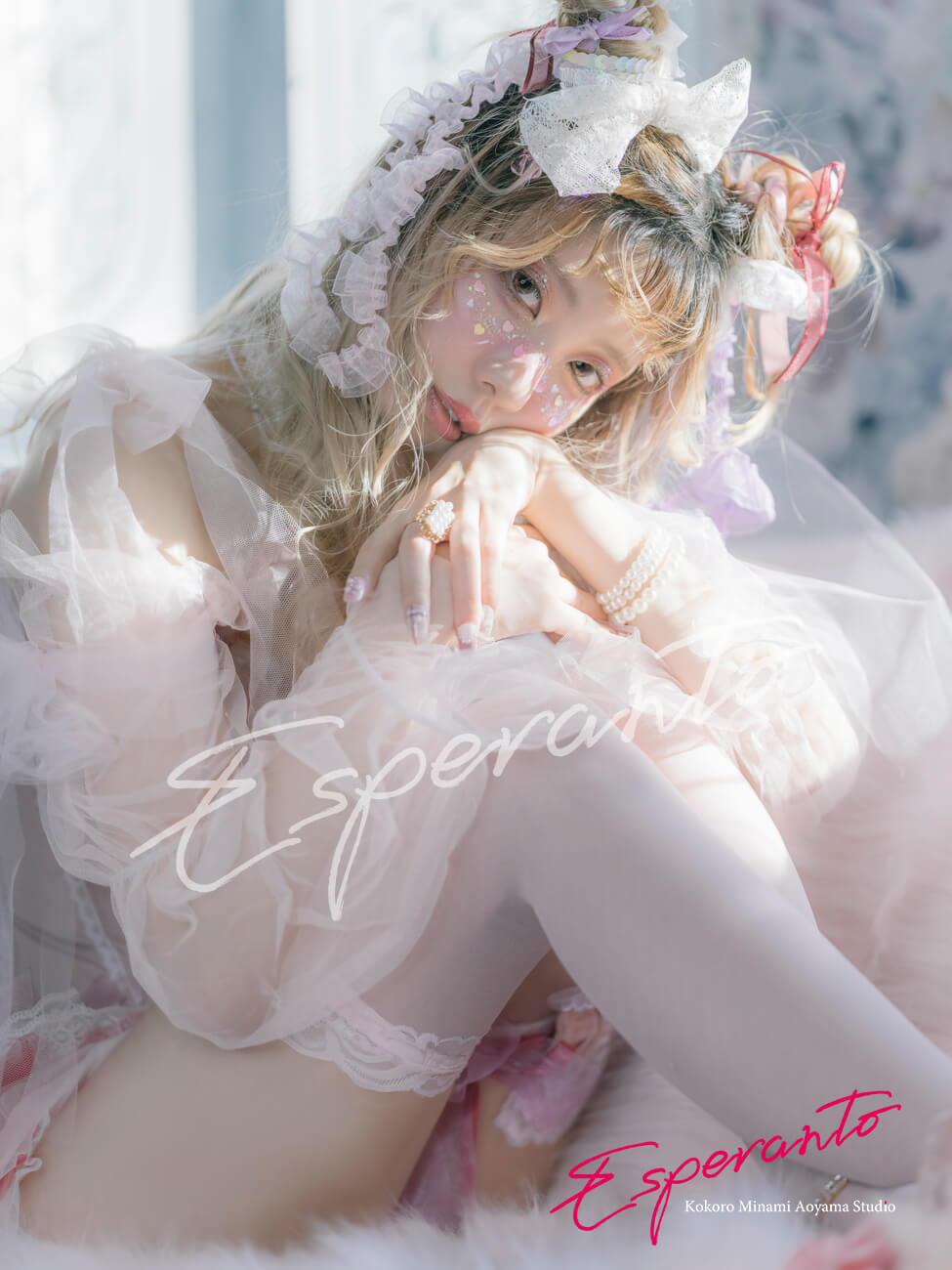 Lying down shot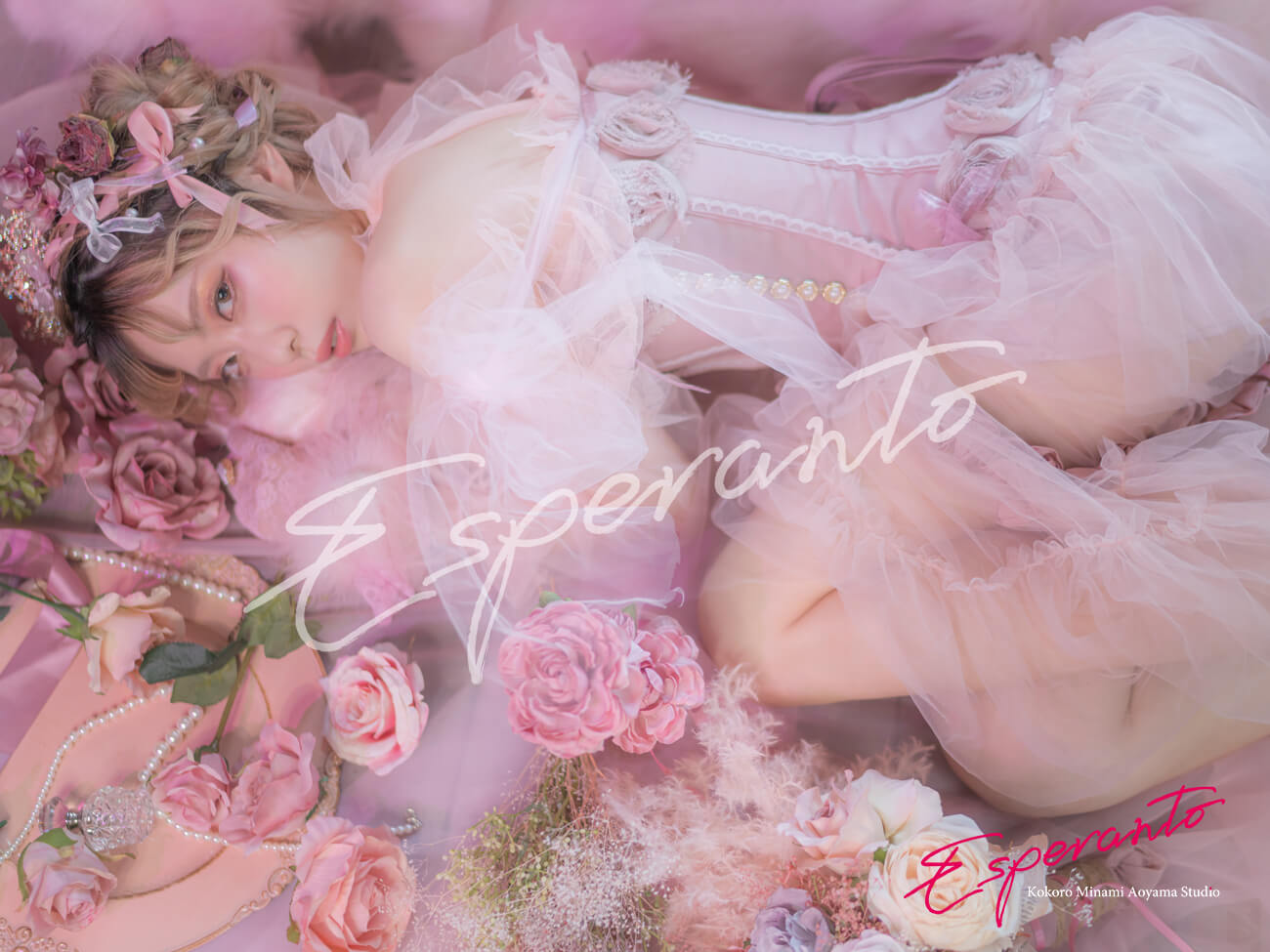 Such a fashionable shot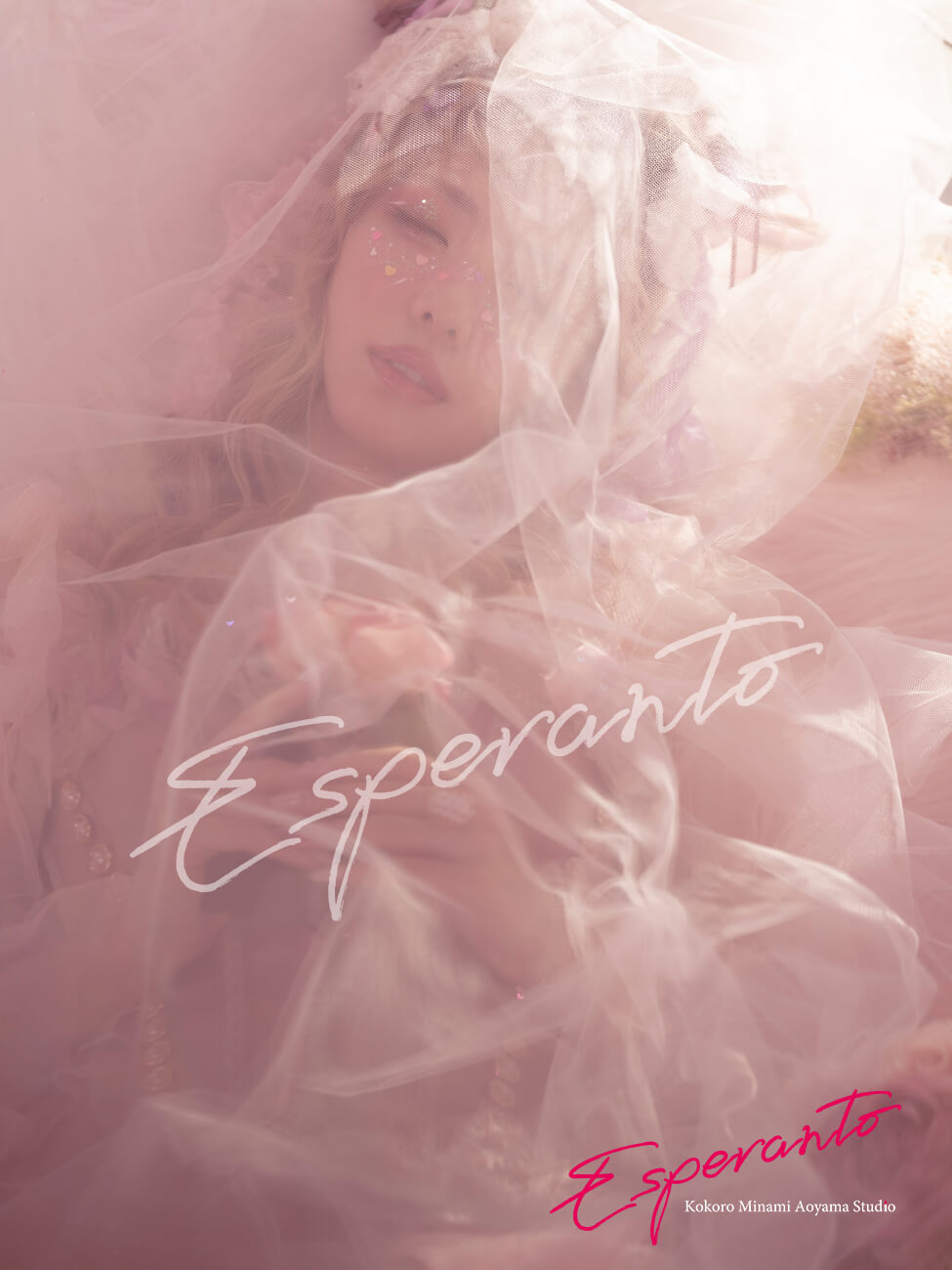 There are many patterns of combinations of costumes, hair makeup, and accessories, so I can't decide…
Get lost a lot and enjoy in your favorite atmosphere.
Pink RiBBON Charity Plan
1st.November 2021
¥ 22,500 (24,750 yen including tax)
(5% of the price of the Pink Ribbon Charity Plan will be donated to the "Pink Ribbon Kyoto Executive Committee".)
[Content]
Pink RiBBON Charity Plan Preparation set
Shooting booth: Grange Garden
Shooting: Approximately 30 cuts
Handing over: 3 correction data
* Due to the brightness, the final reception will be at 14:00.
* Cannot be combined with other discounts or coupons.
* Since there is only one outfit, if you make a reservation for multiple people, you will experience in order.
* A natural make-up that makes the most of your own atmosphere.
* We do not use false eyelashes or wigs.
* Costumes cannot be arrangement.
* You can bring up to 3 items including small items and props.
Please refrain from bringing in items that are different from the image of the plan, so please contact us at the time of booking if you have any items to bring in. )

The Pink Ribbon Charity Plan introduced this time will start on 1st November 2021.
We hope that as many people as possible will get to know the "Pink Ribbon Campaign" through our experience…