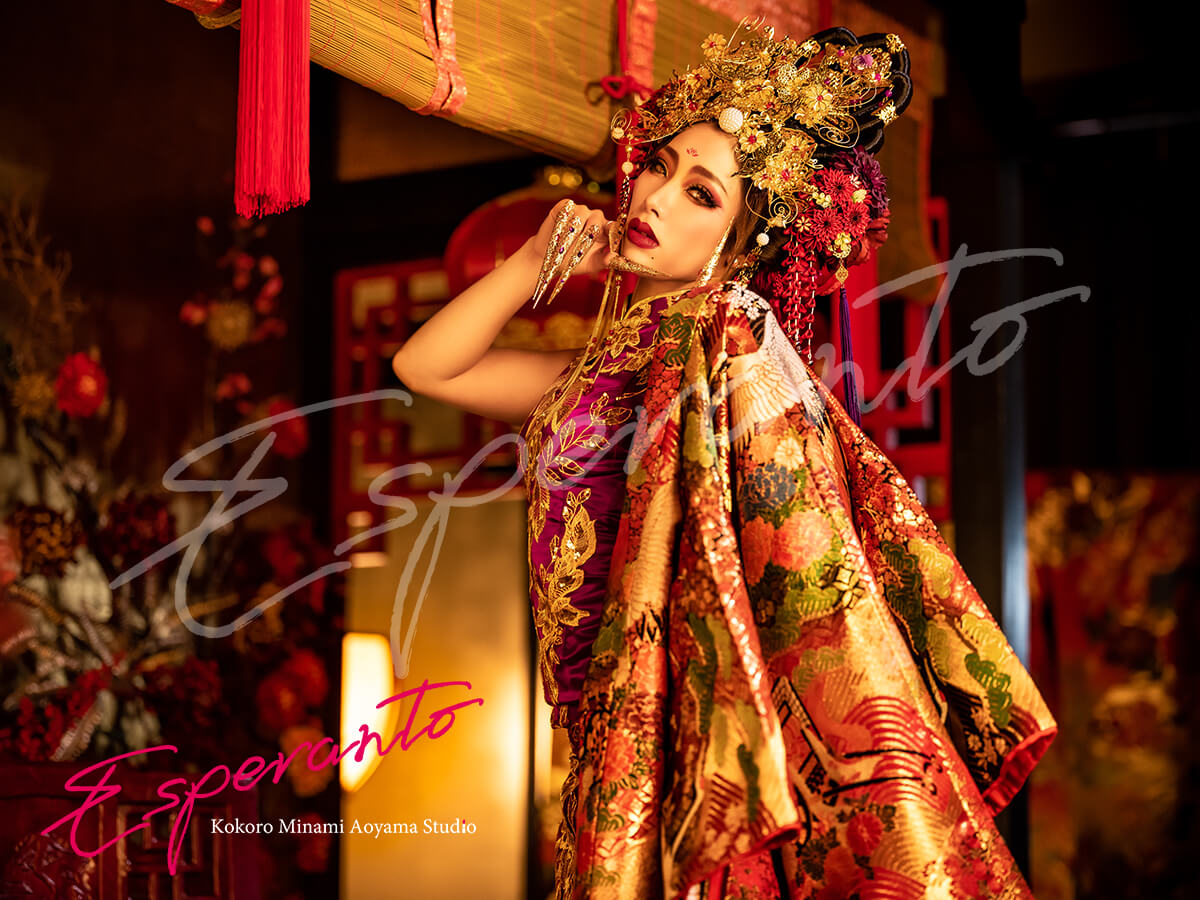 -shin far lan-
Hello * ଘ (7 *'ᵕ') 7 *
One of our regular plans to introduce today
It is a shin far lan plan! ! ! ! !
Dawn! ! It seems that you can hear the luxurious Chinese bell sound (´ ,,> ω <,, `)
It is a very popular plan even at Esperanto KOKORO Kyoto Okazaki Studio with attractive luxurious gold decoration ♪
This time, I took a picture at a luxurious booth with the first appearance of gold (⸜ ᵕ ᵕ ') ⸝⸜
This time, a new shin far lan plan for Esperanto KOKORO Minami-Aoyama Studio, which uses a new China dress, has been prepared for a slightly different image \ (• ㅂ •) /
The slit of the purple cheongsam is too sexy and pounding! ! (ฅ ω ฅ ♥) //
Normally, the slit goes down from around the thigh, but this time the model is a very sexy hip who is dancing,
(͒ ́ඉ ̫ ̫ ̀ ̀) Hansei
Because you are always wearing sexy costumes in the dance, please feel free to take photos with a dynamic slit cheongsam ♪ (* 'ロ `*)
It was gentle, sexy and very cool (๑ • ̥̥̥́ω • ̀ ू ๑) ू ♡
One piece of denup that is too beautiful! ! ! ⁽⁽٩ (๑˃̶͈̀ ᗨ ˂̶͈́) ۶⁾⁾
Mole of mouth is beautiful without saying anything again ♡♡♡
Do you know what this nail decoration is for ?? (* ´˘` *)
The cover of this nail is called a finger jacket (zhijiatao)
It seemed to be a kind of decoration that the Qing Dynasty Princesses put on their fingers,
It seems that stretching nails became popular as a decoration, and at the same time it was both practical to decorate and protect the nails!
Habits and fashion that are out of reach for working class women,
It seems that it was a special thing that only nobles could enjoy (❁ᴗ͈ˬᴗ͈) ⁾⁾⁾ ♪
In the case of a cheongsam, even if you take off the hook, it is very cool and it is highly recommended 乁 (˙ ω ˙ 乁)
Like the red booth, our staff decorated the flowers in the back with the feeling of a flower artist,
I would be happy if you could pay attention during the experience again (* ♡ ♡ ♡ *) ♪
The shape of the bun is also different from that of Esperanto KOKORO Kyoto Okazaki Studio,
People who have experienced in Kyoto can enjoy it in a completely different atmosphere (* ˙ω˙ *) و
Regarding makeup, I will do it with my desired taste, but a slightly thicker and stronger eyebrow will fit well with this plan ♪ ♪ ♪
Here is one piece that shows the image of the booth well!
The golden booth side is also stuck to the ceiling ~ ‹‹ \ ('ω`) / ›› ‹‹ \ (') / ›› ‹‹ \ ('ω`) / ›› ~ ♪
The gorgeous curtain suspended from above is impressive (⁎˃ᴗ˂⁎)
The chairs are also very stylish and antique-like, so you can really feel the court feeling \ (´ ,, • ω • ,, `) ♡
The hook is stylish even if you hang it on your shoulder like this ♡
It may be better for the empress to not click too much \ (• ̀ω • ́) /
A little playfulness might match well (๑ • ᎑ • ๑) ♬ * ゜
Esperanto KOKORO Minami-Aoyama Studio, how did you feel about the heart-warming plan? ♪♪
It is a very gorgeous and wonderful picture, and I am looking forward to the day you can experience it.
By the way …
I do n't wear it! It seems that I will be rushed …
We also have blue bear dress and red sleeveless dress for your reference.
We look forward to your visit.