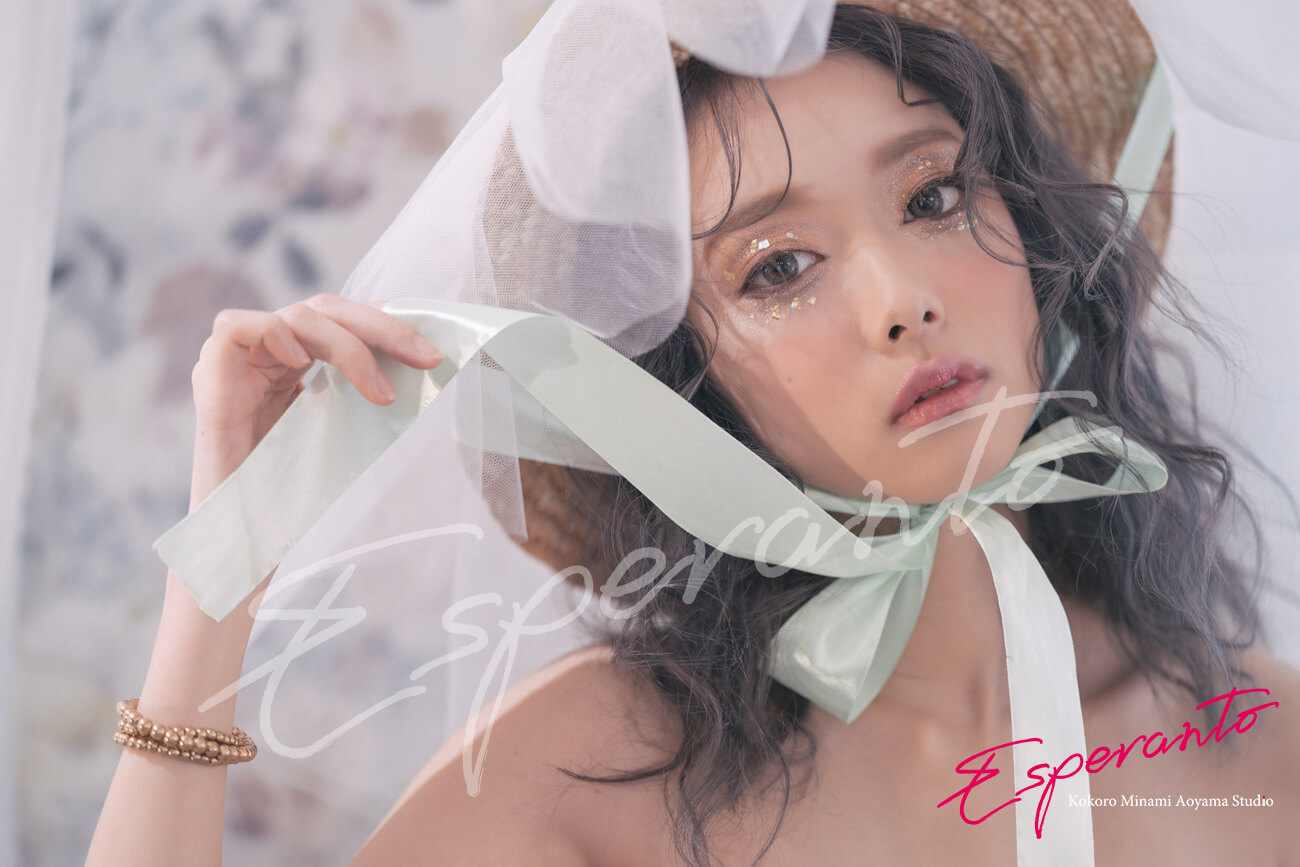 Tokyo Fashion Portrait Style Book ~Spring breeze~
Here  where  I  shine
So  it  is
Esperanto  tokyo
Hello
#Brand new me
Today we will deliver a fashion portrait plan in full bloom in spring.
This is a grunge booth in Minami-Aoyama, Esperanto, where you can feel the spring without having to go outside.
* Styling *
White Romper Swamp
Romantic style with a sweet floral pattern that makes you want to go for a picnic
A straw hat with a cute big tulle
A girl who makes me feel innocent
Springy layered socks with yellow pumps will add color and add glamor.
* Make up *
Base makeup that focuses on wet skin
For glittering girls with shiny makeup of various glitter glitter on orange-based eye shadow ♡
Lip is finished with plump gradation lip
Glitter added to spring makeup will make your rank up a notch
* Hair arrange *
The point is to give a glossy feeling with the oil of the trend now, moisturizing hair ♪ ♪ ♪
A slightly special navy hair color can be made with a mix of wave winding and ironing, and the bangs can be styled with fashionable see-through
It is the completion of a girl's powerful airy hair that sways in the spring breeze ♡
A sweet atmosphere where the light green color seen in places, not pink, is not too sweet.
With your own magic of ESPERANTO plus α
Anyone
I can be the cutest
Fashion portrait plan
#Brand new me
Model sayaka sama
Photographer TOBO
Hair make & stylist yokokawa
And this is a fashionable shooting style, so I tried to make my blog a magazine-like fashionable taste (* '* `)
Just Digital ESPERANTO Times ♡♡♡
Well, all the staff of Esperanto Minami Aoyama take off their hats to sayaka's cuteness! !
And to shoot Tobo-san, I was a genius! How many times did you say that? . .
I'm so cute no matter how many times I look at it (* '**)
No matter how many sheets you develop, you cannot burn! ! !
We want to see more ♡ We have such addictiveness (* 'ω `*)
sayaka is a person who helped to shoot a kimono portrait when the grunge booth was completed ♪ ♪ ♪
Did you notice?
"It's cute because it's model! ! "Do not you think?
Sayaka is not a professional model!
But with the magic of ESPERANTO
The most cute me. It was finished ♡
Looking at these photos, isn't it more cute than a professional model? ? ?
Is it possible to make the ground hair cute with a special blue hair color? I was actually worried that
In this way, I was able to express a cute ♡.
For those who have a special color or black hair like Sayaka, and those who are worried about natural makeup
ESPERANTO is based on hair and makeup that suppresses current trends
With the magic of + α
The most cute me. I will help you with Miracle Change
There is currently no costume preparation for fashion portraits.
If you wish, please come to play with your favorite one.
However, it is currently the case that going out is regulated by the outbreak of new type pneumonia.
The shop is currently operating with the best security measures.
Nevertheless, Tokyo today is a day of intimidation and fear of invisible viruses.
I want to be able to provide you with a transformation experience that you can enjoy on the Internet because you can't go out now.
We will update the blog to enjoy at home every day, so please enjoy various experience simulations during this #home time ♪♪
Please look forward to the digital magazine distribution in the future! (* '* `)
Click the button below to purchase a digital magazine ♪
That's a lie!
I'm sorry for the pure one who clicked.
Watch out for these phishing scams.
That's why it was a flying april fool of mischief Yokokawa ♪ ♪ ♪
Tomorrow I'll keep you quiet without lying! ('Θ `)