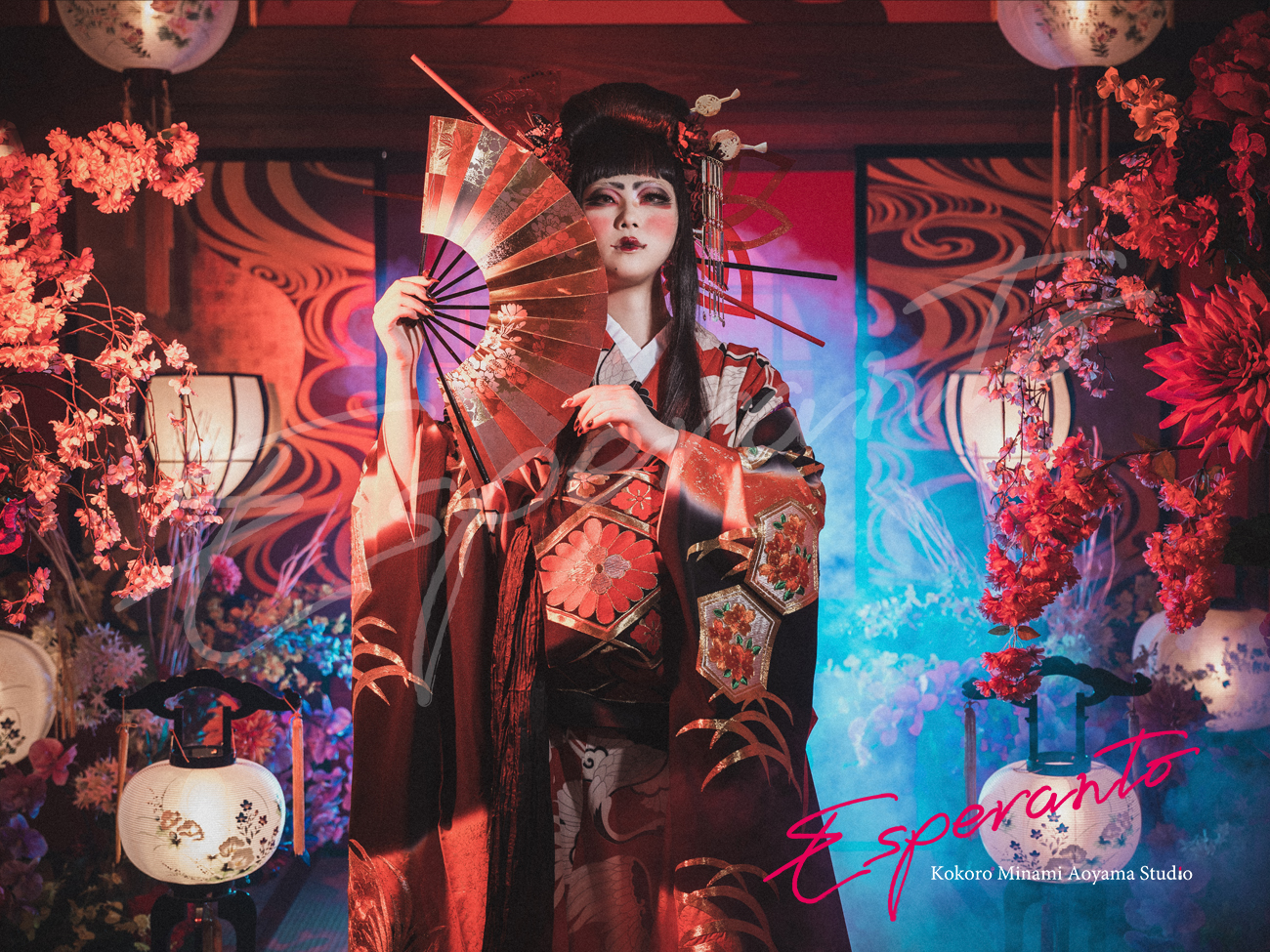 Tokyo JAPONISME Style Book
This time, I would like to introduce Tokyo JAPONISME Style Book.
Japonism plan started in ESPERANTO Kyoto
What is Japonism again?
It's about Japan as seen from overseas
THE is characterized by a style that slightly breaks the Japanese atmosphere.
The popularity of the ESPERANTO Tokyo store is SALZ TOKYO's brand kimono with a cashew skull drawn ✡ ✡ ✡
It's cool to shoot an image of Japanese white hair taken at the time of opening!
This time, I tried Chinese japonism styling while adding Chinese elements.
Blue Lighting & Smoke at Shinshu Booth
Boss characters appeared! ! ! He / she creates a typical atmosphere ~ (☆ ∀ ☆)
Let's have a look at this Style Book with cool photos (* ♡ ﹃♡ *)
There are two main points that made this style this time.
One is +. ヽ (´∀` *) ノ ++.
I styled it using Kimono of Wafukan ICHI where large crane dances on red ground.
In ESPERANTO Tokyo, a small sum is a strong kimono! ! !
The obi made a drum in front of it to make it look like a Japanese doll.
Speaking of Japonisme, they are red & black!
Akazuru's kimono alone is likely to lose to the booth, so I put on the black hanging and gave a feeling of japonism ☞ ☞ ☞
It is also the charm of Japonisme that you can put on the hanging! ! !
And! ! ! What I wanted to introduce most is ♦♦♦
It is Kanzashi (。 • ㅅ •。) ♡
The transparent booth made a mistake at the Zhu booth … (´-﹏-`;)
Unexpected···
But
But! ! !
Because I really made a cool hairpin with a big impact
We think that you can use it by all means。 +. ヽ (´∀` *) ノ ++.
The model that made me a model this time is Matsuura ♡♡♡
I tried to make the makeup a little more aggressive.
It is a japonisme that often paints dark eyeshadow, but it is dark enough to see double lines
Red and firm eye cheek, chopping mouth with tear line
Where is the image of the first Japanese style …
It was finished like a Chinese doll.
I was satisfied with the atmosphere like the traditional martial arts of the Chinese acrobatic troupe whose face changed ∠ (`° ∀ °) /
What is Japonisme?
I think there are many customers
So, we will continue to send it out so that we can propose more styles ♪ ♫
Is the feeling between Oiran and Kokohime a japonisme?
ESPERANTO original plan, no rules! ! ! !
Why don't you break the THE Japanese taste a bit and enjoy it?