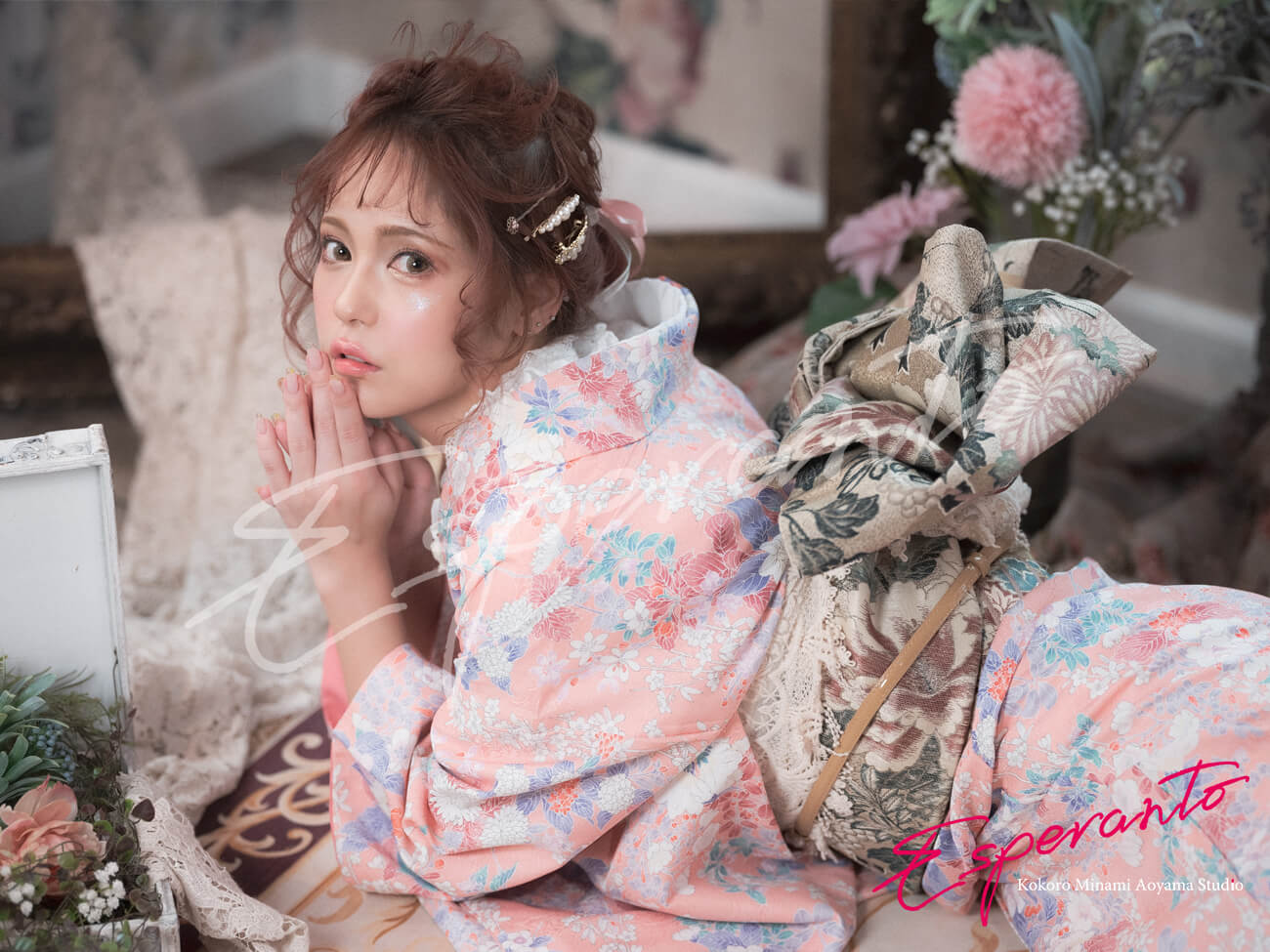 Tokyo Kimono portrait style book~Spring girl~
Hello.
Today is Esperanto KOKORO Minami-Aoyama Studio's portrait book style book.
The other day, the cool Tokyo Sakura Hime plan and the sweet #Tokyo Sakura Doll campaign have begun, and the Esperanto Minami-Aoyama store is already in the spring.
Click here for the campaign introduction blog⬇︎⬇︎
❀✿❀Tokyo Sakura Hime plan❀✿❀
❀✿❀#Tokyo Sakura Doll plan❀✿❀
The transformation course is also dyed in spring,
Let's feel spring in the portrait course
Pink is cute
I will introduce the image shooting of the portrait plan that imaged spring +。 *。: + + (* '∀`) +。:。 * + +
This time, the model who participated in the shooting was the same model as # Tokyo Sakura Doll
It's mizukichi ♡
Very cute mizukichi
It is a female representative who looks good in pink! ! !
#Tokyo Sakura Doll It was so cute ~ ('∀` *) ♡
The pink kimono I had this time was really well suited (('I` *)) ♪
Hair arrangements made of ribbons to make the portrait sweeter ♡♡♡
♪ ♪ ♪ I styled in the modern style
The side is tangled with a ribbon for weaving, and the pony knot of Ponytel's arrangement afterwards
The style of the maiden mode is in full bloom, suitable for the Grunge Garden booth (w´ω`w)
Makeup is the main role of brown shadow,
Under the eyes, a special feeling was given by attaching ladies' favorite lame ♡
I was talking with mizukichi,
"Lame makeup is cute but there is no place to go …"
Such a time! ! !
It is a portrait plan of ESPERANTO ♪ ヘ (o´ ▽ `o) (o´ ▽` o) ノ
With a little magic to myself, it's pretty cute to me ♡
So here
What is the original Tokyo store portrait?
Unlike the Coco Hime Plan, with natural hair and makeup
+ Α to my usual self
It is a natural photo.
For this reason, false eyelashes cannot be applied with makeup.
Hair styling using wigs is also not possible.
A special photo plan that makes your usual shine more
It is a portrait plan.
With Fashion Portrait, you can shoot with your own costume.
Your favorite dresses and vintage dresses are perfect for a grunge booth too ♡
In the case of a kimono portrait ¥ 18,500 (excluding tax), costumes and footwear will be prepared,
Please check the fashion portrait at ¥ 13,500 (excluding tax), as all costumes and footwear will be brought in.
For details, please see the portrait on the following website.
Give your usual self a little more sparkle
How about a nice photo?
I think that you can enjoy even those who are not good at transformation plans.
I can make cute! ! !
So in Esperanto。: + ((* '* `)) +:
At all times, our staff is for everyone's cute
I will help you ♠ ♦ ♣ ♥ ♤ ♢ ♧ ♡