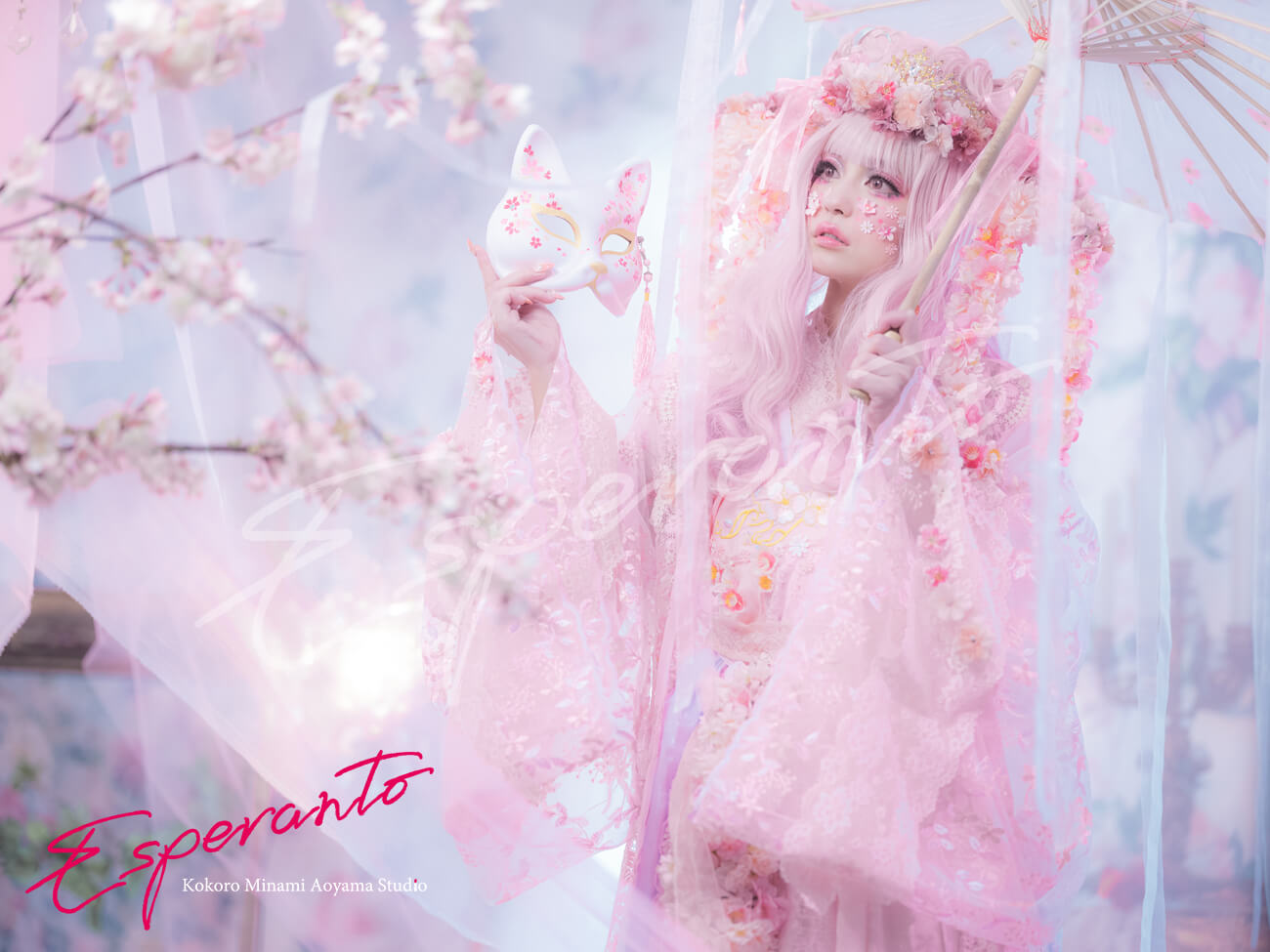 Tokyo Sakura Doll
Esperanto of KOKORO Minami-Aoyama Studio
The second cherry blossom festival
Zhao ~ Lovely cherry blossom princess ♡♡♡
#Tokyo Sakura Doll
Many people may be surprised at the first point of Tokyo Sakurahime.
Did you attack too much (* `▽ ´ *)
Click on the image to see the blog of the stronger Tokyo Sakurahime.
Did you glance at the end of Tokyo Sakurahime's blog, so were you looking forward to the second installment?
This is the second installment of cuteness close to the original SAKURANOHIME
Sweet and lolita cherry blossoms in full bloom style ♡♡♡
This time, mizukichi cooperated with the model.
Costume is Han clothing
Han clothing is a Chinese Han national costume.
This is the Tokyo original style that uses hanbok.
While saying that it is original, I am wearing a little heavenly plan, but …
Like the original SAKURANOHIME's costume, this time we also decorated a lot of laces and cherry blossoms (* '艸 `) ('` `*)
Like a lolita dress ♡
Like a kimono ♡
There are plenty of cute outfits ♡ All the female staff at the Tokyo store liked it ('▽ `)
Very pale tone color
The theme color of this #Tokyo Sakura Doll
Is it such a sweet, pale, ephemeral image?
There are some Harajuku styles too.
The image of the hair style is because I used Chinese clothes
t is an emperor.
The Emperor Emperor who contradicts this style …
But it will be the most transmittedΣ (● '艸 ")! ?
Sakura Tiara
Handmade wreath❀❀❀
On both sides of this corolla, various kinds of cherry blossoms like weeping cherry blossoms are blooming and weeping ('∀" 艸) ♡
It is the wig milky color that doubles the cuteness there
Wig the top hair of a wig like a cotton candy and tie the ribbon.
It's already sweet (* '﹃` *)
Whatever makeup you say
Cherry blossom seal
The original SAKURANOHIME also had a lot of wonderful cherry blossom seals.
This time I imagined buckwheat and put a lot on the cheek ♡♡♡
Your face is a flower garden.
Mizukichi like a little face ♡
I wanted to stick more, but it was the limit ('∀` *) ♡
The shooting booth of #Tokyo Sakura Doll is a grunge garden.
With the usual booth
With Papillon's pure white booth
It is a space like a different fantasy world.
Like a dream in a cherry blossom field …
Becoming a cherry princess in a dream world
#Tokyo Sakura Doll
Let me be proud of the shooting accessories! !
We have prepared an umbrella that is perfect for this plan with the theme of Hanfu Lolita.
Cherry blossom petals are scattered and organza shakes on the tassel
There is no doubt that the photo will feel the spring breeze.
Next! ! !
Fox face! ! !
And the fan was improvised in less than 30 minutes.
Originally attached to Chinese clothing
It was a unique pattern depicting a woman wearing hanbok …
I turned it all over and finished it into a fairy tale fan.
so cute!!!!!
Thank you for waiting! ! !
The second cute SAKURANOHIME ♡♡♡
#Tokyo Sakura Doll ❀
"Detailed presentation"
23,500 yen (excluding tax)
Exclusive preparation
Shooting by photographer
3 development correction data
Grunge garden shooting
Campaign period
From March 11, 2020 (Wed) to May 10, 2020 (Sun)
There is only one set, so sorry, but you can not experience with two people at the same time.
* Discounts for other coupons are not applicable.
* Makeups and costumes cannot be arranged, so please do not bring anything you wear. (Nail tips are acceptable)
* In addition, you can bring in small items such as photography items up to 3 points in total. Please understand. (Up to 3 points including nail tips)
* This plan cannot be included in one style of Transformation B Plan or C Plan.
How is it?
Cute sakura Rakuhime plan ♡
#Tokyo Sakura Doll ❀
Sakura plan of four stores was available.
Everyone, are you wondering where to try?
Why don't you feel the cherry blossoms in Tokyo?