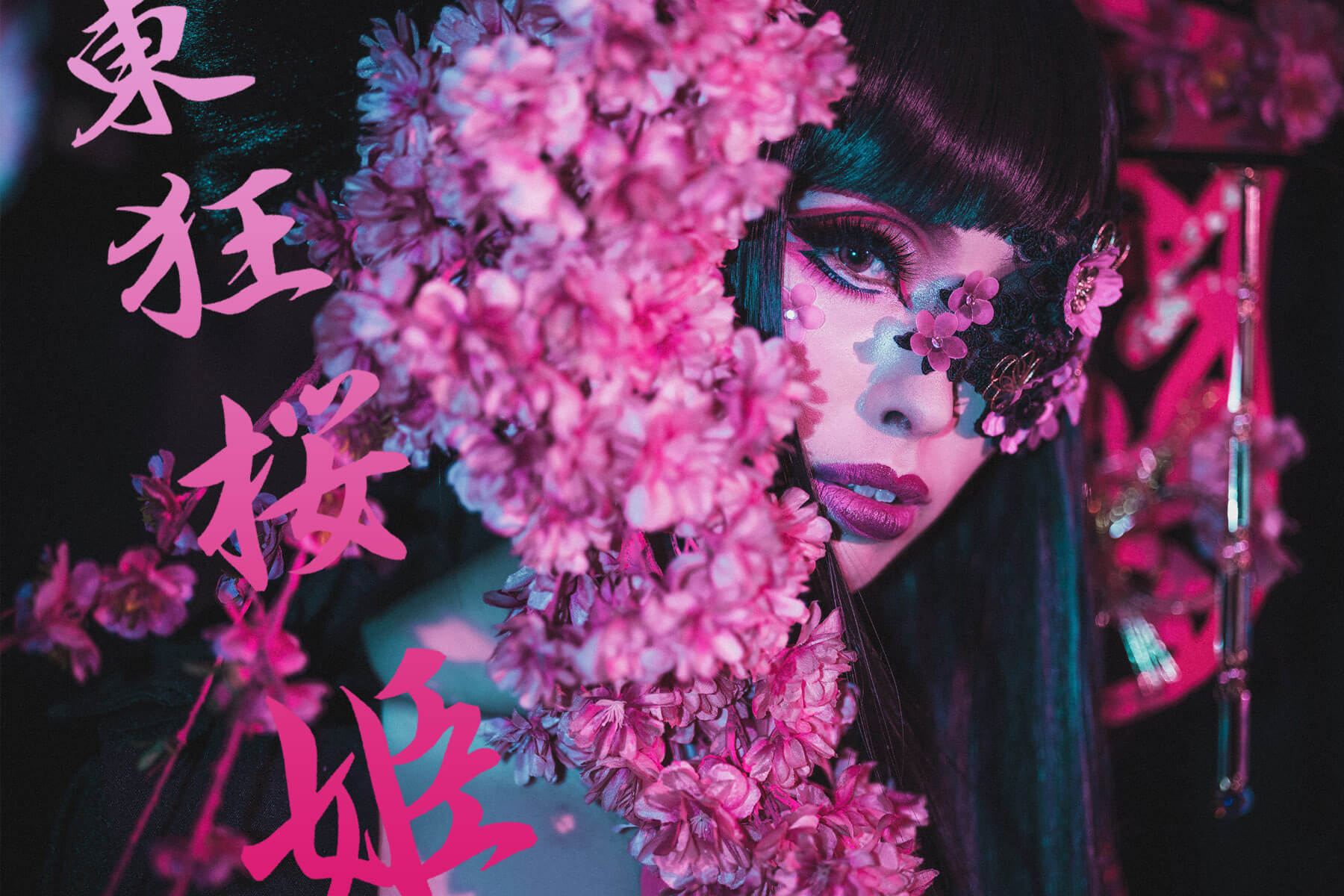 Tokyo Sakurahime✿✿✿
Hello everyone!!
Spring cherry blossom campaign festival✿✿✿
At the Gion store [Shin -Hanazuki-], you will fall in love with Genji-kun, Sakura-no-kun, …
At the Arashiyama store [STUDIO heart], the plan that was very popular last year
"Spring haze dream fox plan"
[ESPERANTO Kyoto] "fleurs la nuit -sakura- plan" wearing original Sakura Dress
All are wonderful campaigns that tickle the girl's heart.
And ,,,
The Tokyo store [Esperanto KOKORO Minami-Aoyama Studio] delivers …
✿JAPONISME × Special Attack × Sakura✿
Under the theme of, I shot in Tokyo style with a special flashy.
That the runaway cherry blossoms
Pink cherry blossoms are stuck on the eyelashes and headdress of the cherry tree, as well as the pink hairpins and branches of the impact.
This way of sitting is really nice!
It seems that you can hear voices that are not like "princess",
Because it is a princess who has a feeling of "madness", …
This princess's favorite book is surely "champ road", not "cinderella"
In this image shoot, we shot two patterns: a Japanese hair version and a long black hair wig version.
Makeup and costume arrangements are not possible, but hair arrangements are OK as long as they do not deviate from the image of the plan, so please show the original "run".
The foot was shot with the lace-up long boots version and the short boots version.
The photo of Tokyo Sakurahime will be taken at the Shinshu booth.
The booth is also different from the regular Shinshu booth in that cherry blossoms and red rugs are laid on the tatami mats and are designed for cherry-blossom viewing.
And this time, in addition to Shinshu's booth, there is also a shooting with a black background!
You can shoot in the atmosphere of cherry blossoms at night, so it's really cool! !
The Hannya mask of props is also the original Hannya mask with only one cherry tree in the world that the staff has remade!
The sword is too good!
There will be no one if you can get mented with this.
Roll up the bleach
Corset under black & shocking pink hanging,
A cherry-covered hairstyle with pink cherry blossoms stabbed in the eyepatch of the cherry blossoms, pink hairpins and branches.
And "東狂桜姫" on the back of the original special attack clothes
It 's crazy so stylish and cool, right?
This playful style without rules
If you experience it, you will win what you enjoyed ♪
The contents of the plan you are interested in
* † *: ;;;: * † *: ;;;: * † *: ;;;: * † *: ;;;: * † *: ;;;: * † *
Tokyo Sakurahime
23,500 yen (excluding tax)
Exclusive set of preparations.
Shooting by a photographer.
3 development correction data.
Shooting with Shinshu and black background.
Campaign period
From March 7, 2020 (Sat) to May 10, 2020 (Sun)
There is only one set, so sorry, but you can not experience with two people at the same time.
* Discounts for other coupons are not applicable.
* Makeups and costumes cannot be arranged, so please do not bring anything you wear. (Nail tips are acceptable)
* In addition, you can bring in small items such as photography items up to 3 points in total. Please understand. (Up to 3 points including nail tips)
* This plan cannot be included in one style of Transformation B Plan or C Plan.
By the way, 2020 Kyoto Kokoro Group Spring Cherry Blossom Festival
Do you have a plan you like? ? ?
I'm wondering where to go for a cherry blossom viewing (experience) ♪
Please be assured.
No matter where you go, you will surely say
We had a really nice blossom …
And finally one more
In fact, this is not the only cherry blossom campaign in the Tokyo store!
The second installment will be announced soon, so please look forward to it!