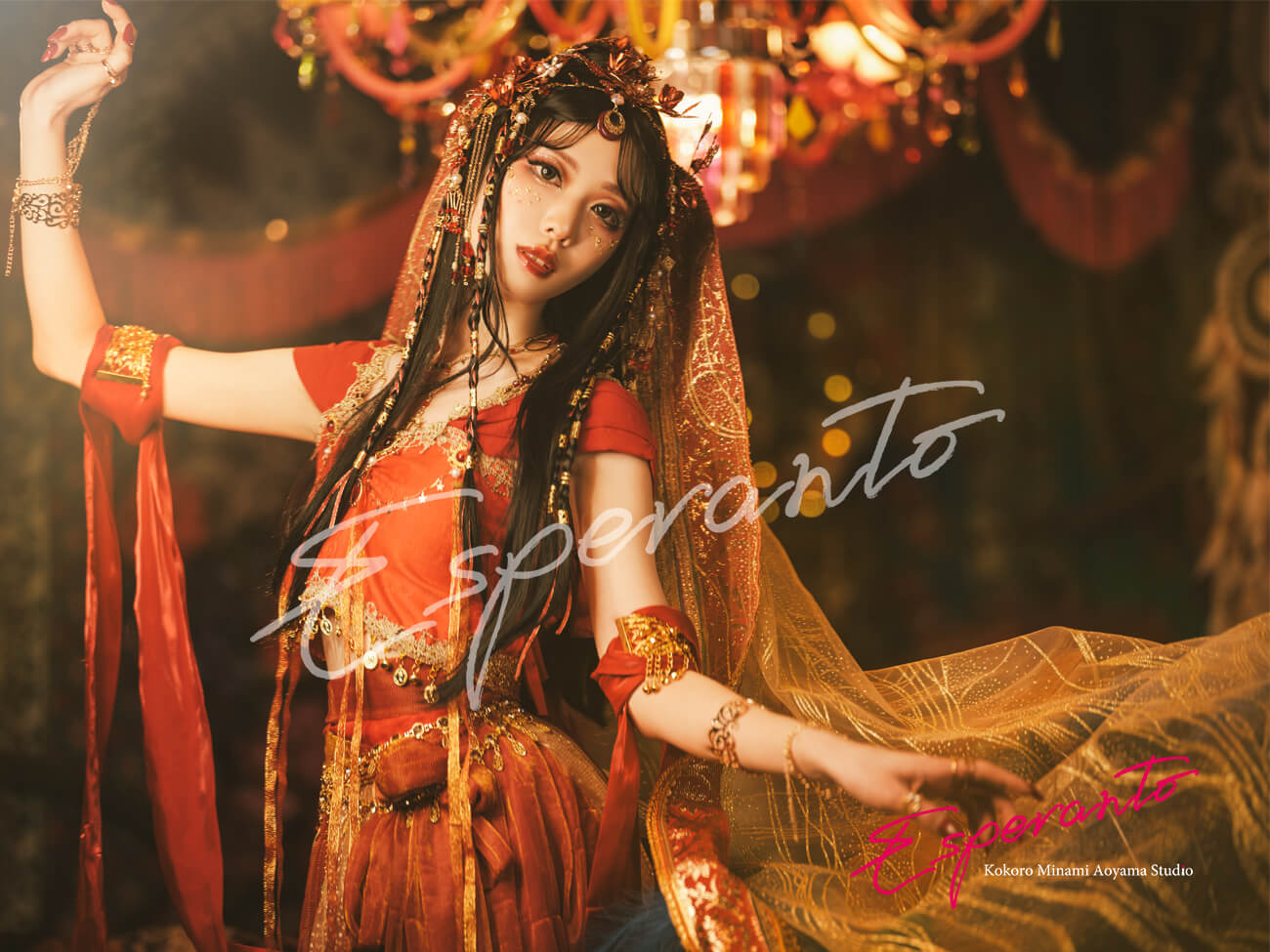 Arabian Nights✦~NEW STYLE~
Hello everyone.
This is Kageyama from the makeup staff.
Today, we are pleased to announce a new Bohemian style [Arabian Nights]
I hope you will enjoy it to the end, as it has all the charm of the Gypsy Caravan that I love so much!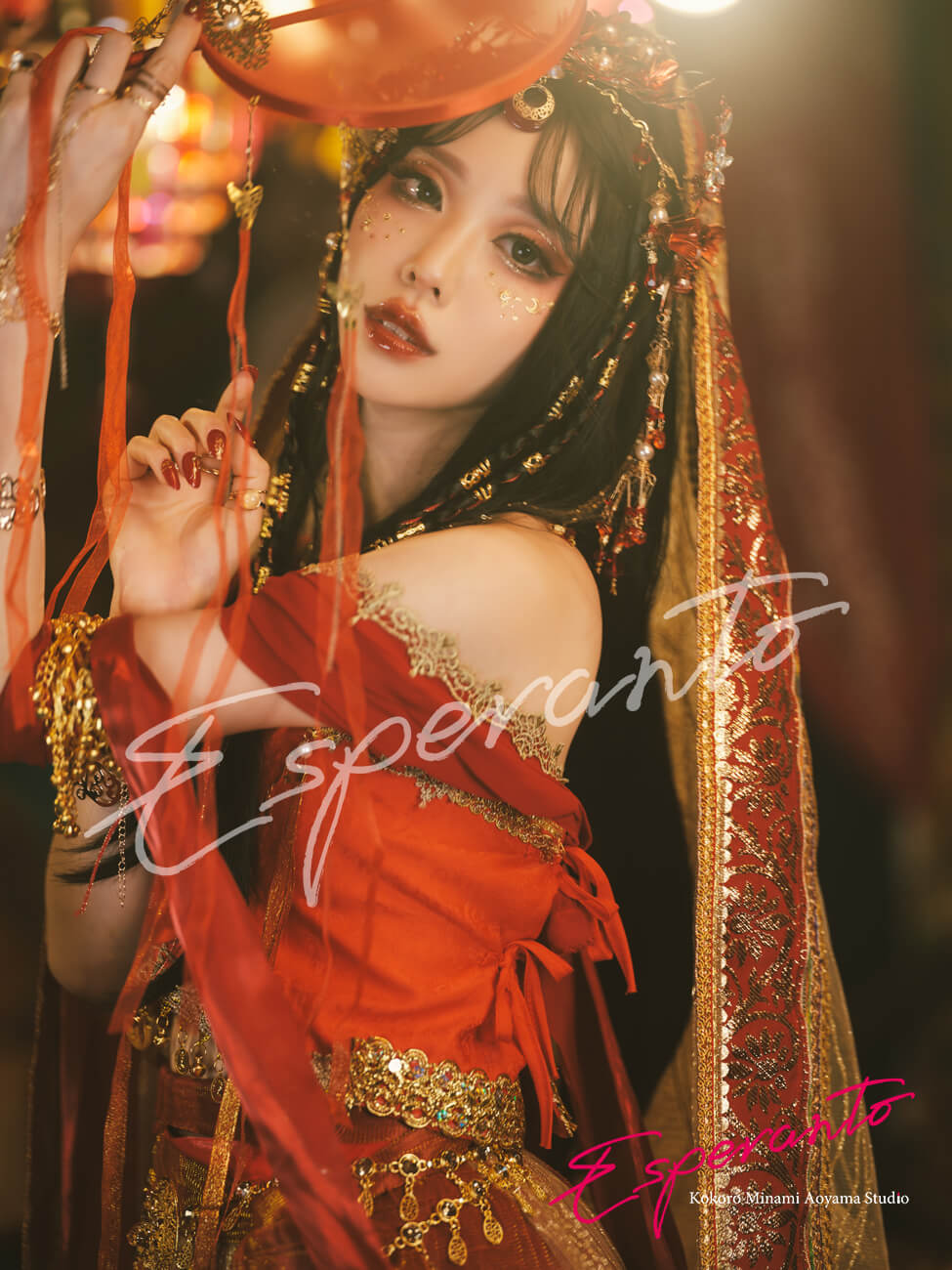 Overwhelming cuteness!!
With the cuteness of ChiBorg makeup and the glamour of Arabian,
the exotic image of Bohemian so far is understated, and the style is dignified, yet still somewhat fragile.
The new outfit is red and gold and very sparkly!
Packed with sparkles that girls love!
*The costume size is size M with no elasticity in the fabric.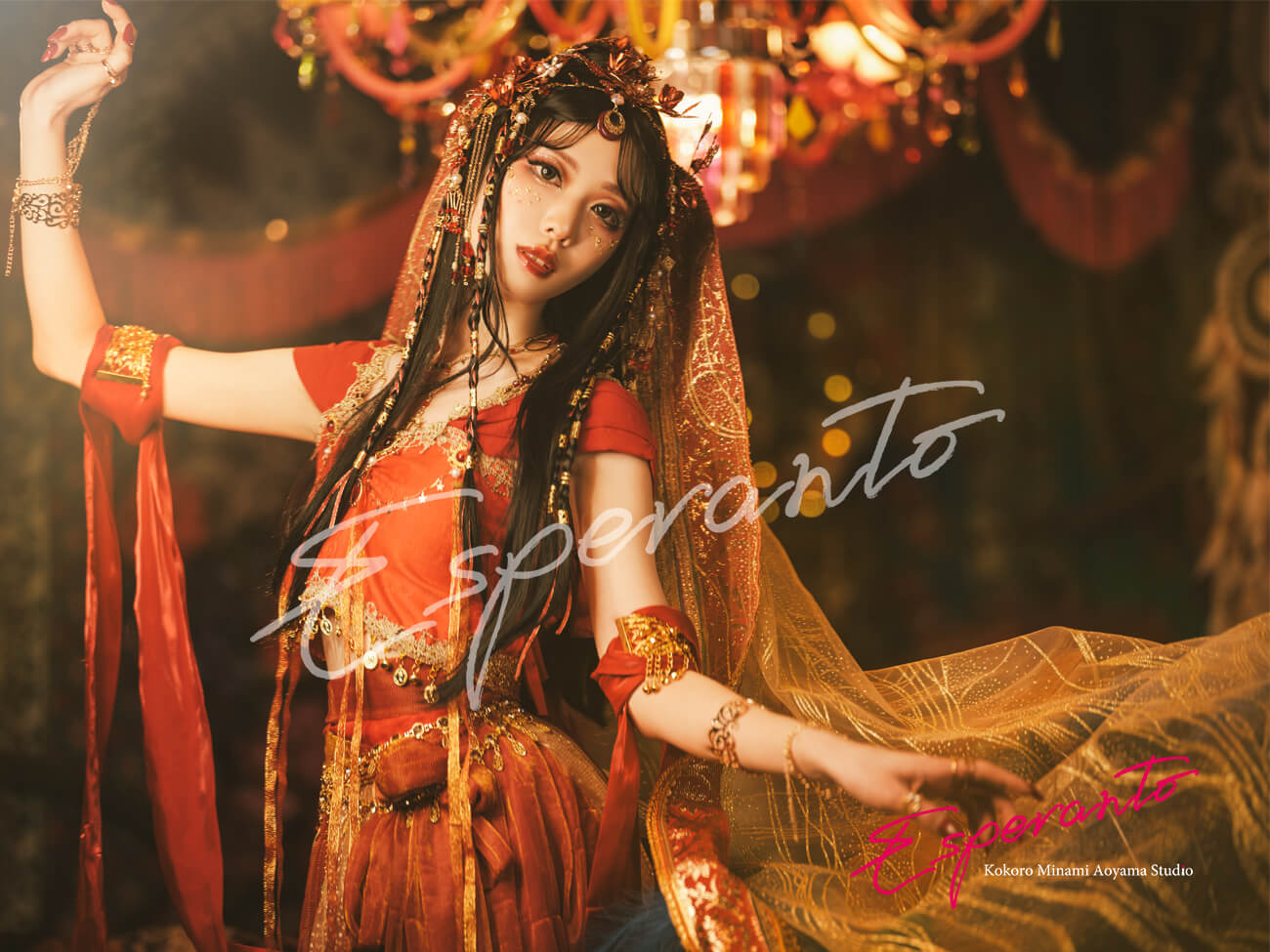 The long veil also plays a role as a photographic accessory!
The black wig with braided ribbons and beads is also newly prepared this time.
This is available in Bohemian style only!
Recommended for customers who want to achieve Asian beauty.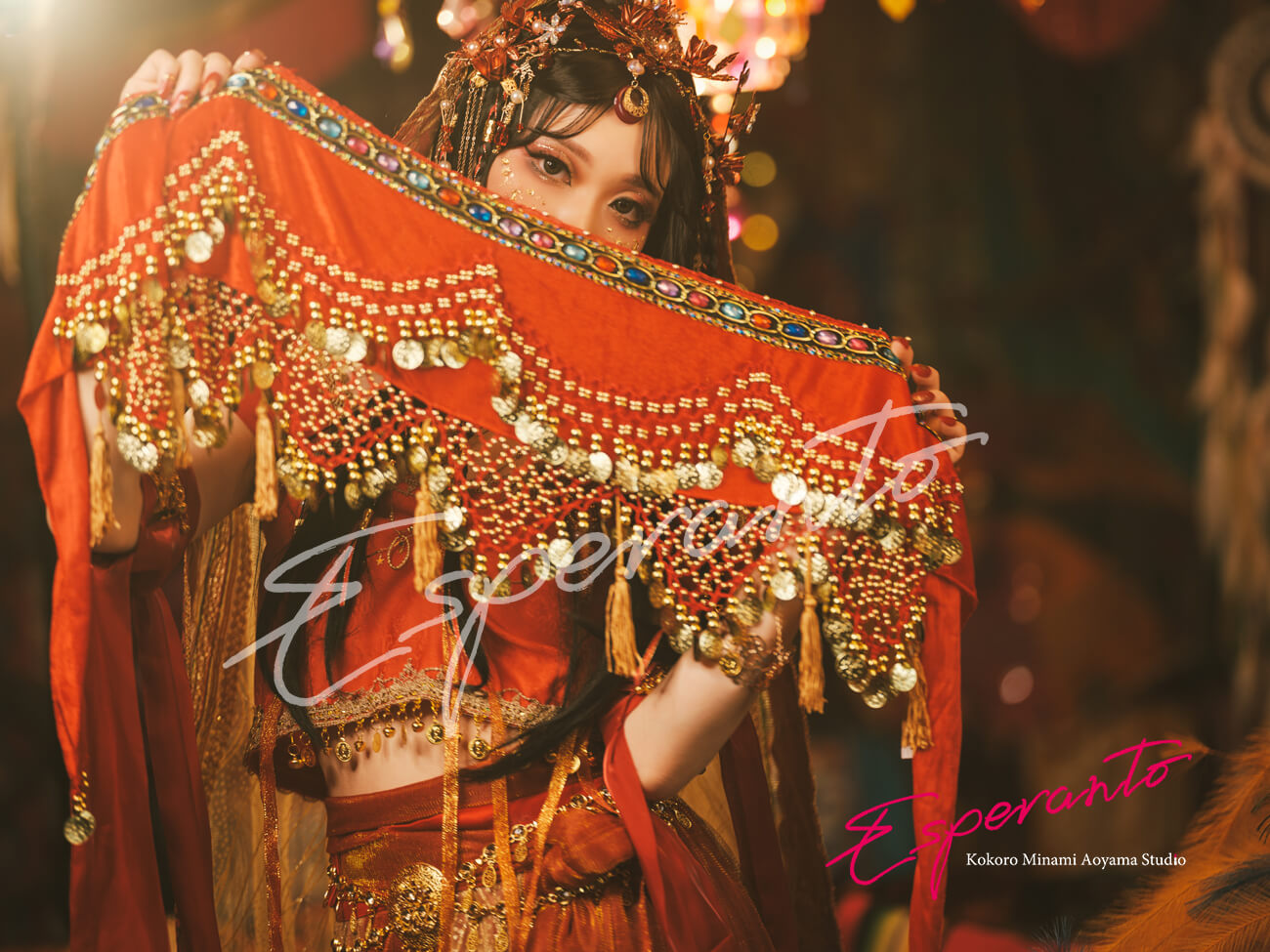 Hiding the face with a scarf makes it a little mysterious…
The eyes are also emphasized in this recommended posing.
In the image shoot, the belly is shown well, Please be assured that it is also possible to hide it.
The skirt has a large slit on one side.
This can also be covered by the dressing, so please consult us if you are worried about it.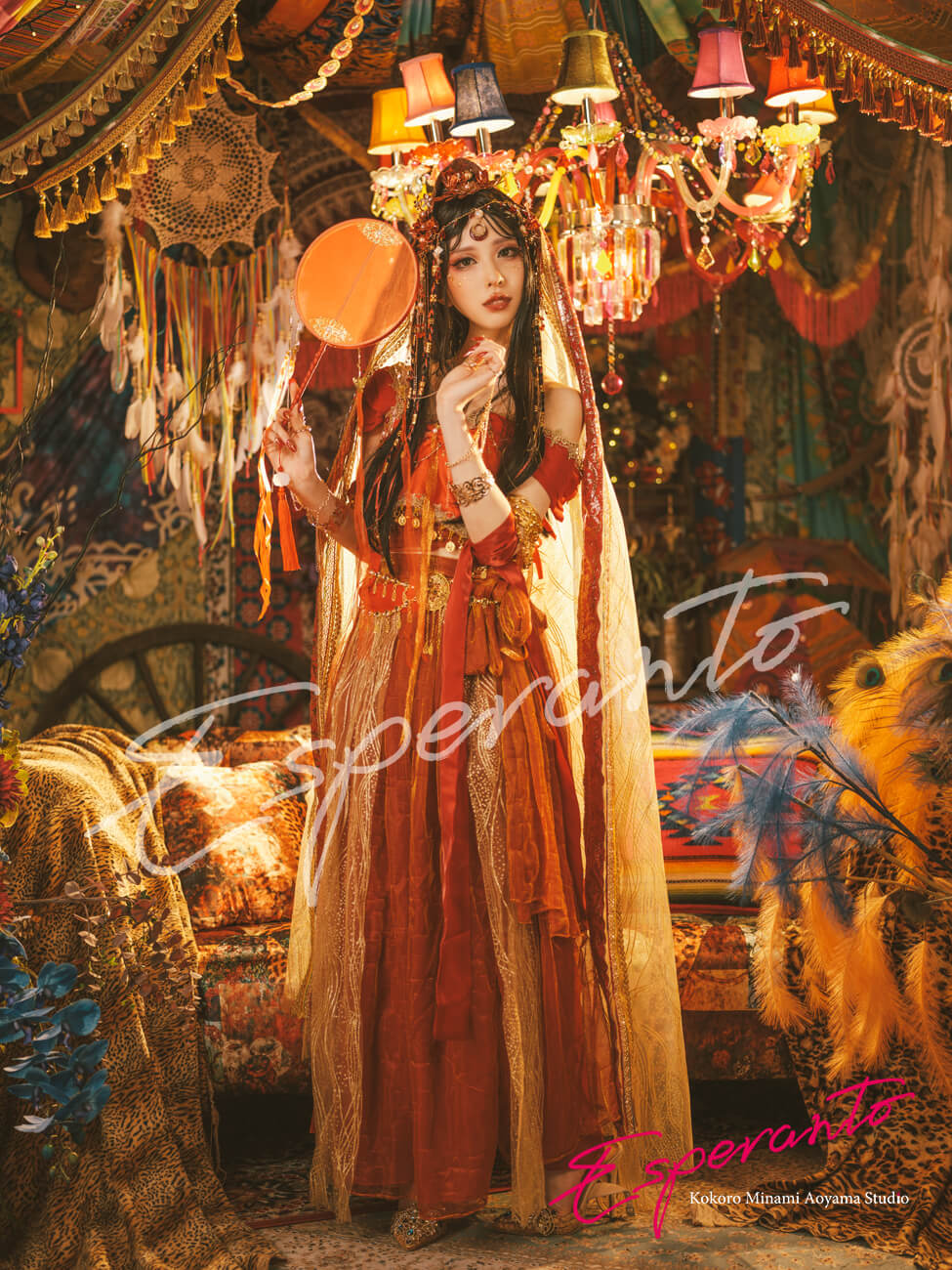 Sparkling costumes and makeup go perfectly with the exotic gypsy caravan.
The glamour of an Arabian princess is sure to make for a fantastic photo shoot!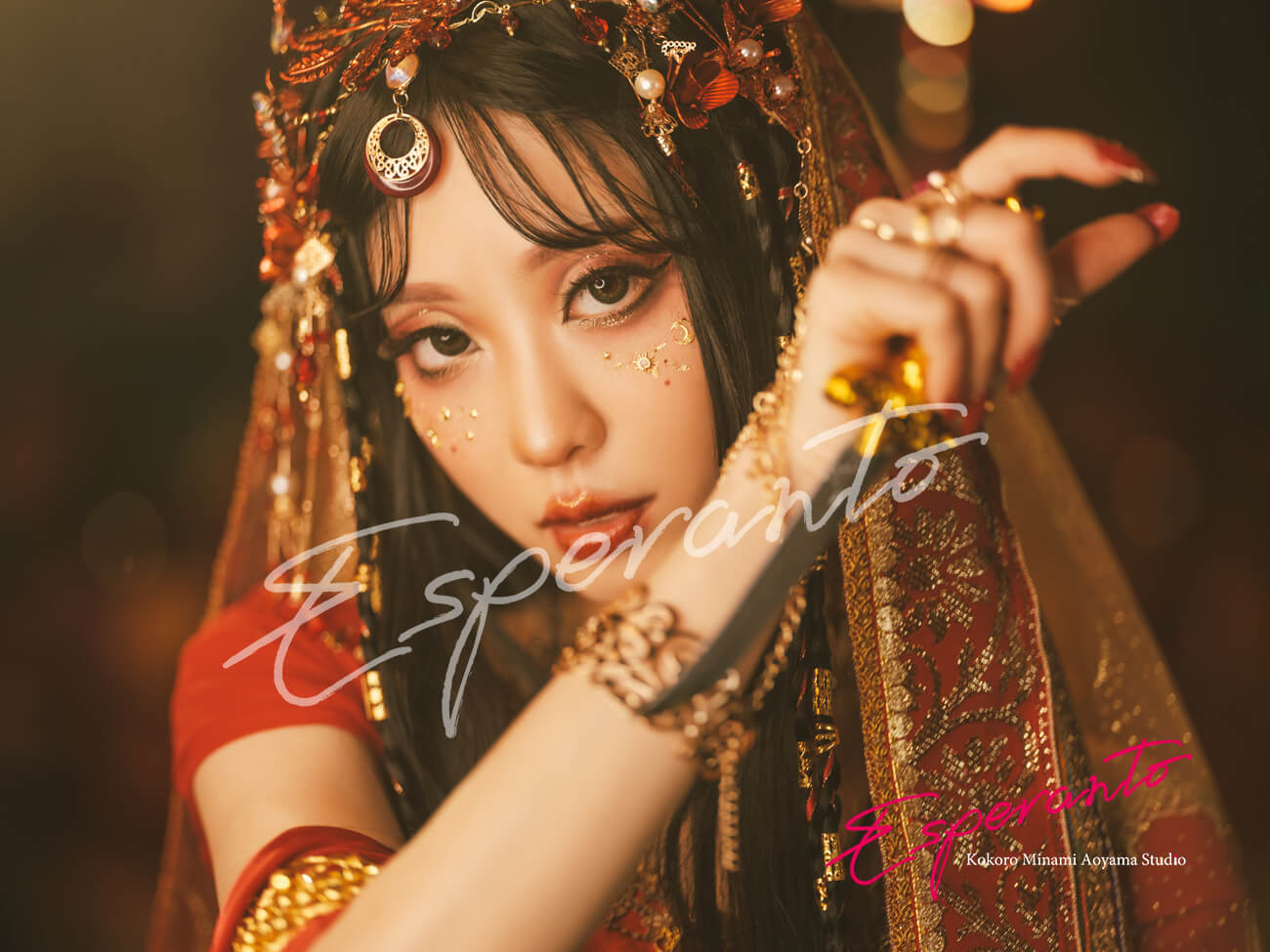 There are four new photographic accessories that we have prepared this time.
・Lyre
・Chinese fan
・Dagger
・Scarf
Dance gracefully with a scarf or fan,
Coolly with a dagger.
You will enjoy the conflicting atmospheres~!
Isn't this round Lyre with ears cute…!
Personally, the form is my favorite!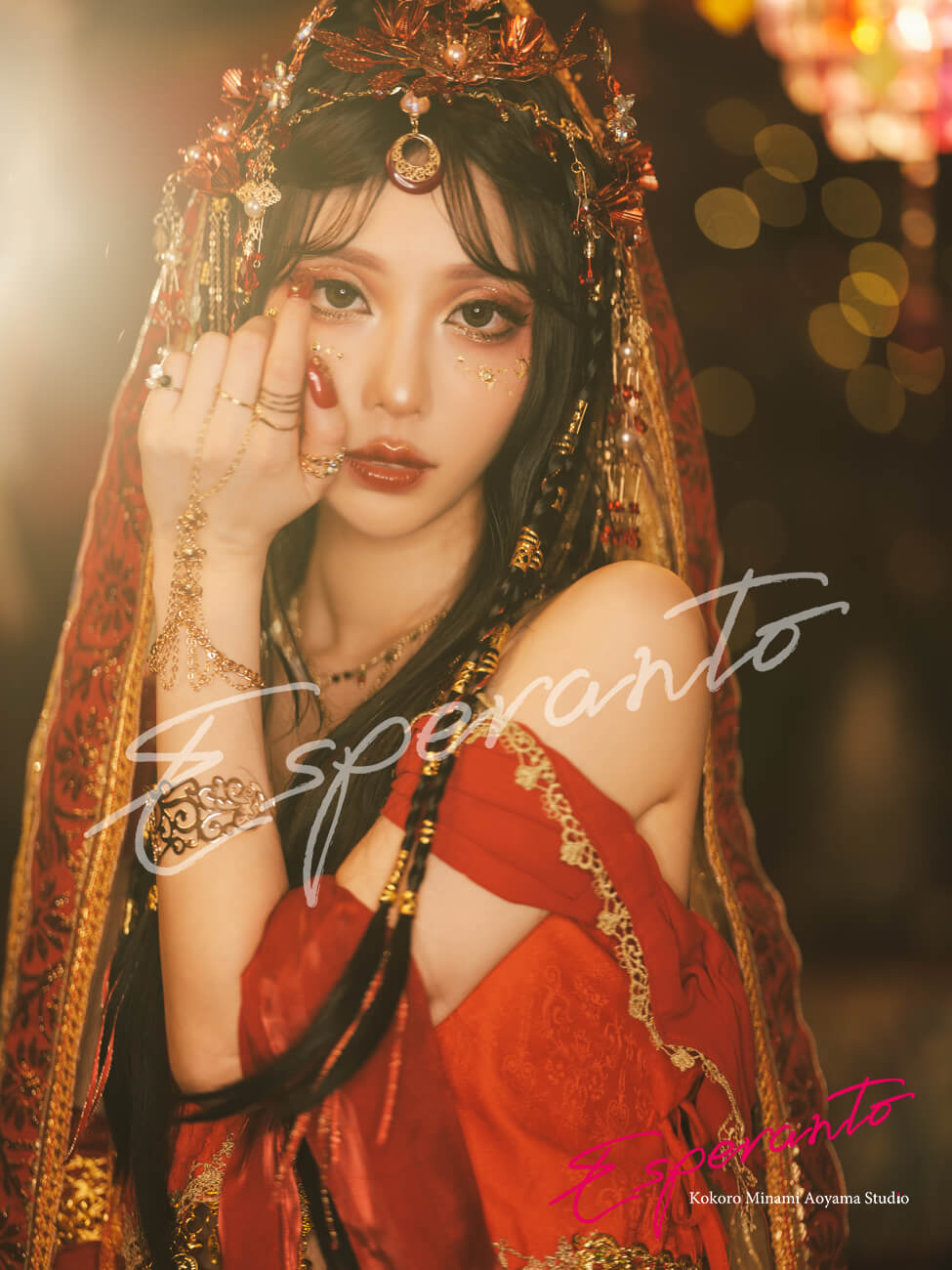 Here are some of my favorite photos!
The close-up photo shows off the sparkly makeup and accessories!
Gold accessories look great in Arabian Nights!
I think it would look cute with a lot of hand chains and bangles, as well as a couple of thin rings!
▽Familiar bohemian style Click here for details▽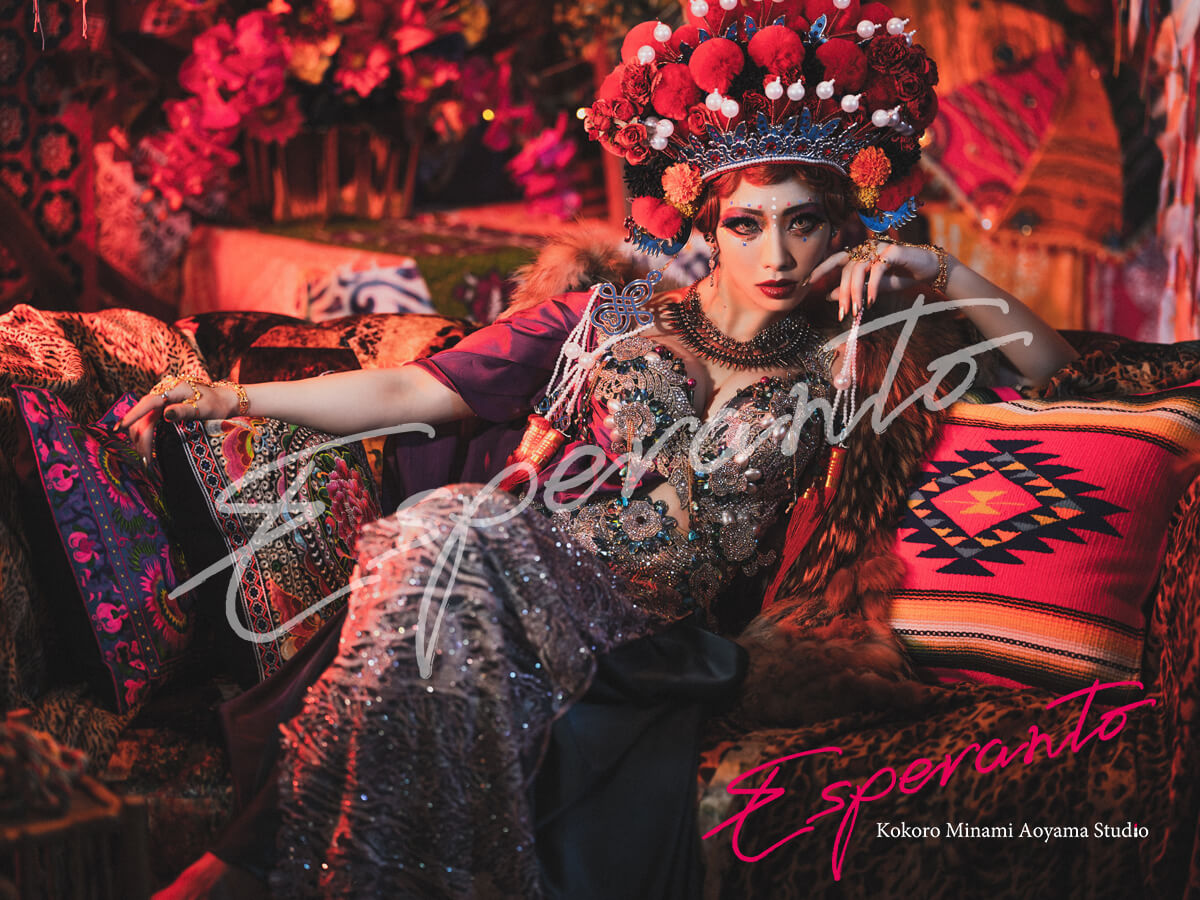 We are looking forward to your visit!!